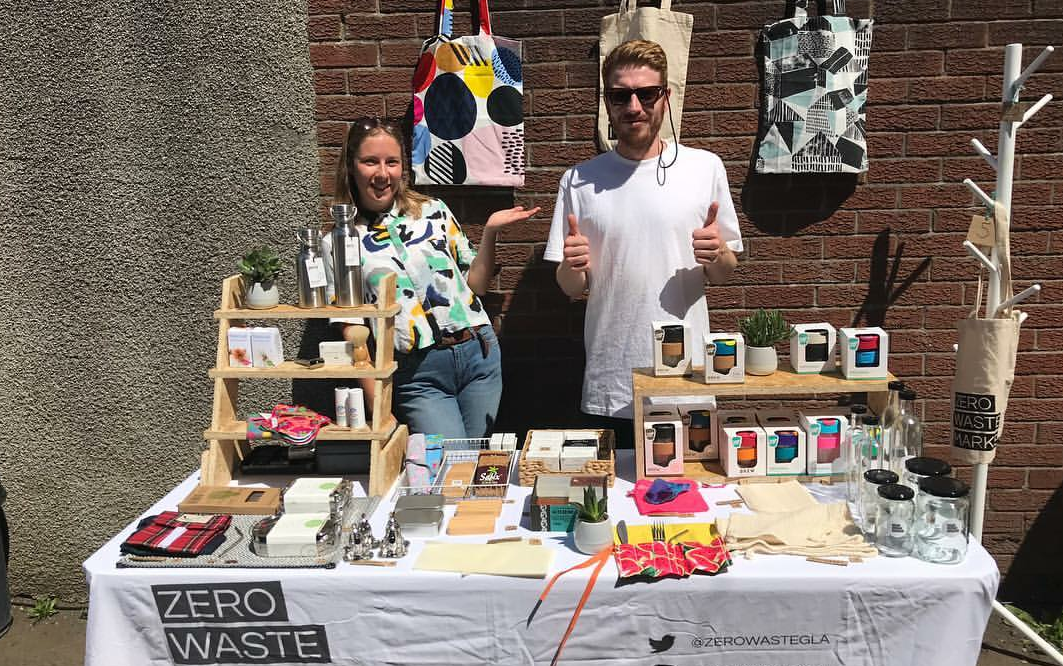 SHOPPERS will be able to cut down on their plastic use by bringing along containers to refill with a variety of products at a new shop in Glasgow.
Having hit their initial target in a crowdfunding campaign, Zero Waste Market founders Lizzie Leman and Graham Sharp plan to make a permanent base for their successful market stall in Dennistoun.
Refill shopping rolls back the years to the days where vast quantities of plastic packaging wasn't the norm.
In addition to eco-friendly, reusable containers, the shop will sell dried foods like rice, pasta, lentils and grains, as well as refill cleaning products, milk and much more.
Customers simply bring along their own container, fill up with what they need, and pay at the till.
"It can be absolutely anything, a tupperware box, a teapot, we don't really mind," Lizzie explains. "You bring it up and you refill it with whatever you like, reducing the amount of packaging we're using and buying and adding to landfill."
The idea for the project first came about around three years ago when Lizzie and Graham started to notice the amount of plastic that was littering the country's shorelines.
The couple decided to make an effort to reduce the waste that they produced and to find reusable products for their day-to-day living.
"We found it quite hard –  at that point bamboo toothbrushes weren't particularly well known," Lizzie laughs.
"Then when we found everything that's really helpful and quite easy to use, we decided to bring it together in a market stall."
Starting in May last year, they sold keep-cups, reusable sanitary products, lunchboxes, toothbrushes and other reusable products at the stall in various city markets.
It turned out to be a fruitful idea, and Lizzie and Graham were blown away by its success.
The next step was to get a permanent site for a refill shop – and where better to place it than in the couple's own community.
"The response has been way better than we thought it would be," Lizzie says. "I still remember the first market stall and being mobbed. We had no time to sit down and get something to eat, it was crazy.
"We live in Dennistoun, and there's a gap here for anything like that. Really, we wanted a refill shop in our own neighbourhood so we thought we'd just do it ourselves!
"The stall really gave us the confidence to keep going with the idea and keep building it. The response we've had since putting the crowdfunder out has been incredible, just really crazy. It's all really positive."
The likes of David Attenborough's Blue Planet have brought the issue of plastic pollution into the public conscious and made us more willing to do our bit.
But Lizzie also puts the growing number of refill shops across the country down to the fact that people are now seeing this way of shopping as 'a bit more normal'.
"I think people are more willing, but it's also that people didn't know that this way of shopping existed," Lizzie adds.
"It just makes so much sense that you would do that. A lot of the items we sell at the market stall at the moment people stop and say 'oh yeah, that's so handy, I didn't know that existed!'.
"I think it's a habit you have to get into. Shops like ours becoming more prevalent in neighbourhoods is making it easier and easier."
Community is at the centre of projects like Zero Waste Market, and not just for customers but also producers and fellow shopkeepers.
Similar refill shops and stalls exist across the country, teaming up with sustainable suppliers and cooperating and supporting each other in striving towards the same goal.
"We're all on Facebook groups helping each other," Lizzie says. "There's not that sense of competition because we're all aiming for the same impact on the environment and to make sure we all succeed.
"The community aspect is brilliant and possibly why these shops do quite well in crowdfunders and things like that."
As well as cutting down plastic, part of Zero Waste Market's ethos is to help reduce climate change by changing the way we source food.
Lizzie says: "Plastic free living is all about the environment but there's so much more that we can do to reduce climate change, reducing food miles and eating seasonally."
This effort has been aided by a social enterprise project in Glasgow called Locavore, which aims to build a sustainable local food system.
"We're really lucky in Glasgow to have them," Lizzie says. "They've been championing local growers and they've done an amazing job over the last few years of developing Glasgow's capability of growing fruit and vegetables, which before was actually lacking a little bit.
"We'll be buying a lot of our fruit and veg off them when we can, it'll be seasonal where we can as well."
---
Zero Waste Market's crowdfunding campaign continues to reach their stretch target of £8000, covering their Crowdfunder fees and allowing for the expansion of stock.
If they reach the next target, they'll be able to purchase more food dispensers, as well as expanding in to loose frozen foods with the purchase of a freezer.
Click here to find out more and to donate.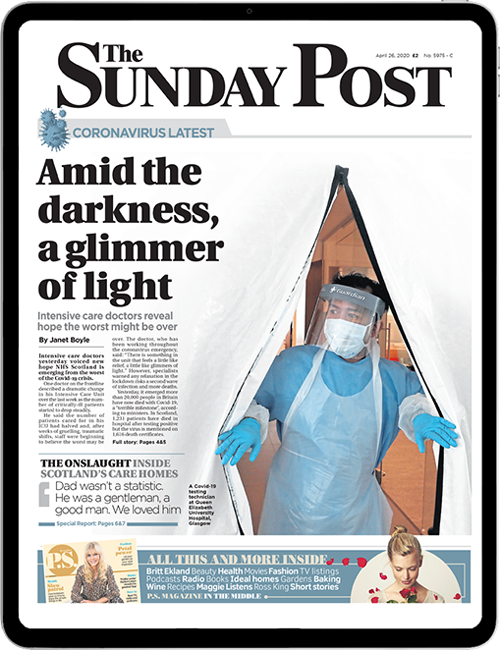 Enjoy the convenience of having The Sunday Post delivered as a digital ePaper straight to your smartphone, tablet or computer.
Subscribe for only £5.49 a month and enjoy all the benefits of the printed paper as a digital replica.
Subscribe