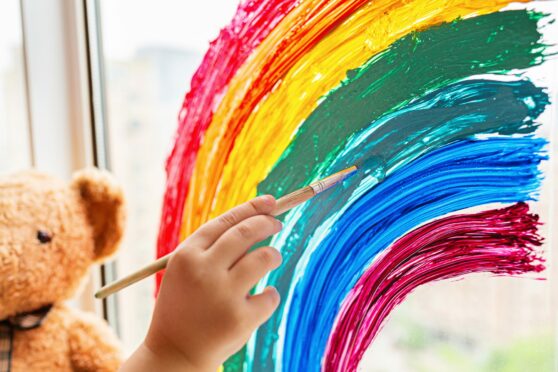 Private firms running children's homes in Scotland are making £28,000 profit for every child as experts warn of a "dysfunctional market" in care.
Nearly two-thirds of the country's children's homes and residential schools are now run by private organisations, between them looking after almost 1,000 vulnerable youngsters.
The Competition and Markets Authority (CMA) found the annual profit from a place at a children's home in Scotland is £28,000 a year, and stated: "The prices and profits of the largest providers in the sector in England, Scotland and Wales are materially higher than we would expect them to be if this market was working well".
The report's authors warned the UK has "sleepwalked into a dysfunctional market for children's social care".
Scotland's landmark Independent Care Review of 2020 stated that children should not be profited from and Fiona Duncan, chair of The Promise, the body responsible for ensuring the review's findings are implemented, claims the profits being made would do more good staying in the care system and warns of the impact on young people.
She said: "Children who live in and around the care system told us that they felt the monetisation of their lives, profoundly impacting their sense of their worth and value."
The CMA studied 15 of the biggest providers and, in a report published in March, found them "earning significant profits over a sustained period". The profits for each child in care are even higher elsewhere in the UK than Scotland because of a shortage of places, with children and young people regularly being brought north to Scotland for care.
Scotland still has a significantly higher proportion of looked-after children per head of population, 14,500 of 5.5 million people compared to more than 100,000 of 67.1m in England and Wales, although that number has fallen in recent years. They are looked after either in children's homes, foster care or by family members known as kinship carers. Of those, around 1,400 are in residential care homes but, of Scotland's 366 children's homes, 220 are privately run.
Two of the biggest firms operating here are owned by overseas companies, with one registered in a Caribbean island popular for offshore financial services. Privately-run care homes charge up to £5,200 a week for looking after a child in Scotland. Special schools, which often provide education and support for children with autism and ADHD, can charge anything from £5,000 to £7,000 a week per child.
Secure residential homes are also often run as trusts or charities, including Rossie School near Montrose, Kibble in Paisley and the Good Shepherd in Bishopton. Around 78 children are in secure units, but almost half are children moved here from England.
Earlier this year the Care Inspectorate found 60% of secure units, who deal with some of the most troubled and vulnerable teens, were merely "adequate" with a fifth of staff in these units also found to be "adequate".
Fiona Dyer, director of the Children and Young People's Centre for Justice at Strathclyde University, said concerns are always about costs, but the quality of care being provided for what are some of Scotland's most vulnerable and traumatised children is vital.
She said: "Although a lot of the services across Scotland are now being provided by the private sector, ensuring that these children get the best-quality care suited to their needs, which can often be extremely complex, has to be the most important issue."
Dyer said concerns about children being brought from England to receive care here is also a worry. She said: "There are some occasions when that is done because of safety issues for a particular child. But generally, moving children far away from their home and families is not always in their best interests, and that is something which concerns us.
"We know from research that in order to recover and grow from stress and adversity, children need to have access to stable, caring and supportive environments and relationships.
"We need to ensure that this is what we are providing in Scotland for the children we care for."
Meanwhile, half of Scotland's foster carers are managed by independent fostering agencies, at a cost of £130 million a year, with many of those agencies being subsidiaries of firms which also run children's homes.
Fostering costs in Scotland are among the highest in the UK with profits of £9,100 per child, £500 higher than England, although it is said to be not for profit. Private agencies charge, on average, £950 a week, taking management charges and other fees before passing money to actual foster carers.
One senior social work insider said: "It's a complex set-up. It is almost impossible to decipher who gets what, and that is the crux of the problem."
Local authority foster carers can cost considerably less, with fees around half that sum or even less and some councils paying allowances of as low as £236 a week with expenses on top. Privately run services such as the charity Kibble Intensive Fostering tell prospective carers they can have an income of £40,000 a year, a fee of £30,000 and allowances of £11,000 for looking after one child.
This services does, however, deal with children with some of the most complex needs, which account for the higher costs and includes support for carers.
Fostering is just one of the services being offered by the Paisley-based Kibble charity and its linked operations, which last year showed a turnover of more than £35 million and accounts listing 148 cared-for children.
Accounts show Kibble CEO Jim Gillespie was paid a £202,000 salary. Two years ago the charity paid £400,000 to buy 27% of St Mirren, where Gillespie is now a director.
The Care Inspectorate's latest inspection report into the Kibble Education and Care Centre in Goudie Street, Paisley, a residential unit within the complex which provides education and care for up to 63 young people up to age 18, was largely positive, with good assessments in most areas.
However, Police Scotland voiced concern that children were absconding, and not being reported as missing for up to 10 days at a time and the Care Inspectorate were concerned over the use of restraint, with young people reporting it was being used to remove them to their bedrooms. The watchdog ordered that they ensure restraint is only used as a last resort, not for compliance, and called for improvements.
Kibble said: "Of the five secure units in Scotland, Kibble's official inspection reports are consistently the highest rated."
It added that its investment in St Mirren had allowed it to provide training and employment opportunities to young people in hospitality, retail and leisure.
Social Work Scotland's Vivien Thomson, policy and practice lead for Children and Families said: "Scotland has a robust legal framework and an ambitious agenda for change in The Promise which places the rights and needs of the child at the centre, and supports good-quality care.
"This is one of Scotland's strengths, underlining that each and every child should have the support they need to thrive. For children living in family-based foster or kinship care, or residential care, the scaffolding of support to ensure that this can happen is critical.
"The recent Competition and Marketing Authority investigation report on the market in Scotland provided helpful figures and recommendations for improvement, and government are committed to extending the current non-profit regulations relating to foster care agencies to residential settings, a move Social Work Scotland supports.
"We want to support social work and related staff to continue to improve the care provided for children in Scotland, and the current Care and Justice consultation demonstrates this, seeking to further embed a human rights approach. We are broadly supportive of the proposed changes and our response will be published on our website in the coming week."
Steve Crocker, who heads up English professional social work body ADCS, said one of the concerns for England was the lack of secure and specialist accommodation.
He said: "That is why local authorities in England do place children in Scotland, something that highlights the need for us to ensure there is greater provision locally so there is less need for cross-Border placements.
"This is something we are working on with government to improve as urgently as possible, and what the CMA report has shown us is that there are things we can learn from the Scottish system which has some examples of good services.
"England does need to look at the regulation and registration of services, we have a very limited number of secure places, and we do have concerns that many private providers are carrying large debt which is reflected in what they are charging."
The Care Inspectorate said: "Every child and young person in Scotland has the right to good-quality, compassionate care which meets their needs and respects their rights and choices.
"The Care Inspectorate registers, inspects and supports quality improvement across care services for children and young people. Where we have concerns about the quality of care experienced by children and young people we support services to improve. Our focus is on the quality of care experienced by children and young people. We do not have a role in determining how the sector is funded."
The business of care
Private firms are now providing two thirds of children's care in Scotland. Some of the biggest include:
Aspris
Runs 99 residential care homes, schools and colleges across the UK. It is owned by Waterland, a Dutch private equity firm, and was bought in January last year as part of its £1.1bn purchase of the Priory Group. Its facilities are concentrated in Ayrshire and Aberdeenshire, and include children's homes in Gatehouse, Kilmarnock; Balgray Cottage, Kilbirnie; Clonmacate, Ayr; Coekwood, West Kilbride; and Waterside, Kilwinning. It also runs the Radio City School in Kilbirnie, Ayrshire, which provides specialist education for children with complex needs including autism, ADHD, and child sexual exploitation. It says: "highly experienced and dedicated staff team make learning feel worthwhile".
Caretech
Operates care services for young and old across the UK. It had an operating profit of £79.5 million last year. Farouq Sheikh, 63, and brother Haroon, 65, set up CareTech in 1993, incorporating it in Nevis, a Caribbean island popular for offshore financial services. Subsidiaries include ACAD which runs a school and children's homes between Dumfries and Fort William but company spokesman Johnathan Coad refused to detail exactly how many active services they operate. Their Lochview residential unit for 11-18 year olds in Kinlocheil, near Fort William, temporarily closed down last year "due exclusively to staffing challenges".
Swiis Foster Care Scotland
Runs services from Dundee to Glasgow, and their website says taking two siblings will bring foster carers a fee of £946 a week, which they advise is the equivalent of £49,000 a year. It states: "As a Swiis foster carer you will receive a competitive fee, paid weekly, directly into your bank account. Swiis is one of the most generous and competitive agencies in the market." Chairman of the parent company is Dev Dadral, who describes himself holding senior management positions in local authority social work departments. He has made donations of £25,000 to Conservative MP Chris Grayling in the past.
---
Fiona Duncan: Profit distorts. It does not lead to good, local, loving care of children
Fiona Duncan is chair of The Promise Oversight Board, the body responsible for ensuring the findings of the Independent Care Review are implemented.
Scotland's Independent Care Review was clear that the lives and care of children must not be profited from, that there must be effective scrutiny to ensure the presence of profit is directed to the care of children and young people rather than corporate shareholders.
Children who live in and around the care system told us they felt the monetisation of their lives, profoundly impacting their sense of their worth and value.
Money that should be focused on local care and support for children and families is diverted from those who need it most.
It is also really clear from various investigations that the inflation of profit, particularly in England, drives cross-border placements, and too often is present in settings that do not meet even the minimum standards of care.
Profit distorts. It does not lead to good, local, loving care. Regulators must have sufficient powers and resources to be able to understand and inspect on the presence of profit across care providers operating in Scotland.
However, this must be done in a way that does not interrupt the provision of good, rights-based, loving care for children and young people.
Ensuring there is proper planning for the support of families and provision of stable, safe homes for children to live, that facilitate loving relationships must always come first.
This was the conclusion of the Independent Care Review almost two-and-a-half years ago, and integral to Scotland's promise to its children and families.
It continues to be urgent today. In the current financial context, the argument for redirecting public funds from profit towards purpose has never been stronger.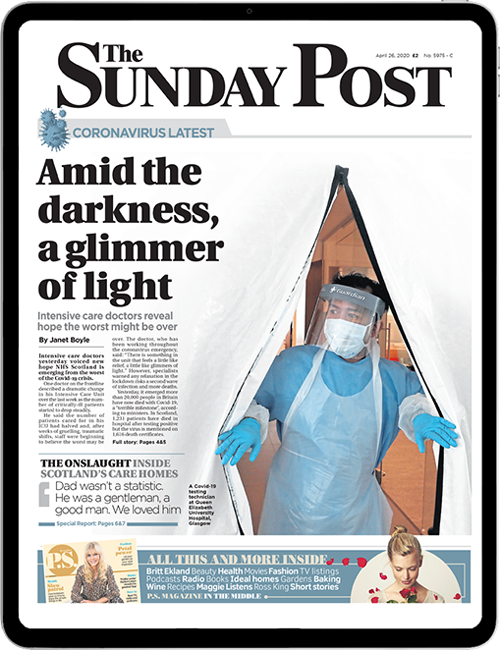 Enjoy the convenience of having The Sunday Post delivered as a digital ePaper straight to your smartphone, tablet or computer.
Subscribe for only £5.49 a month and enjoy all the benefits of the printed paper as a digital replica.
Subscribe