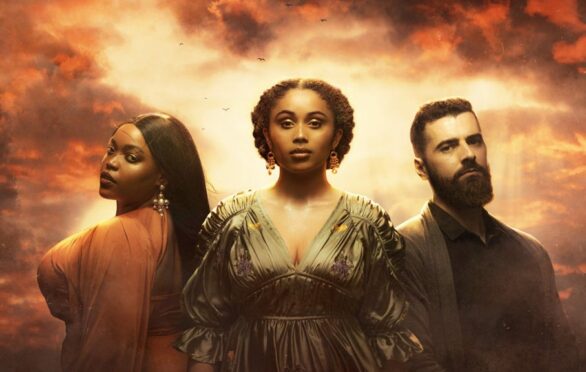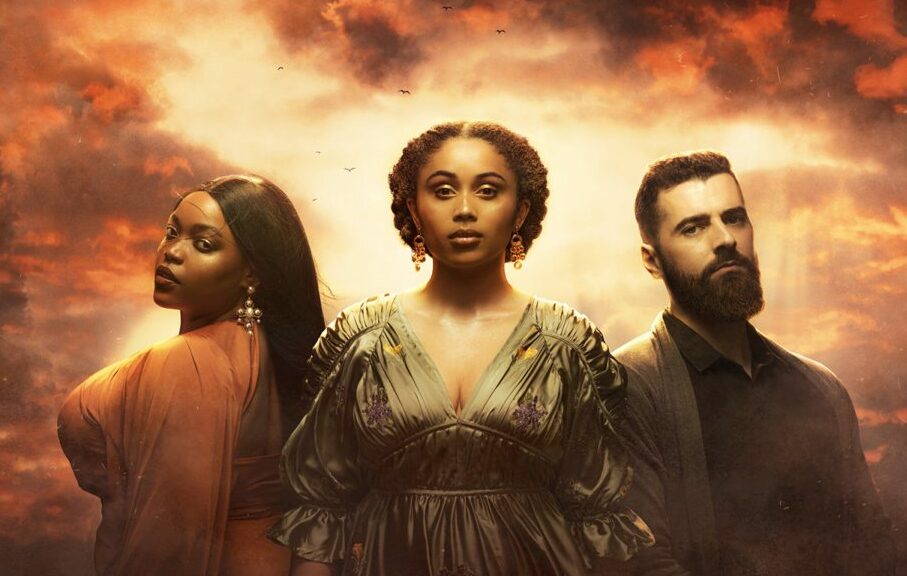 Growing up in Scotland, actor Laura Lovemore, like most pupils, was taught a specific version of history.
From Mary Queen of Scots to World War One and World War Two, although different time periods, the curriculum had a common theme – the focus was always on white people.
It wasn't until later in life, during the Black Lives Matter movement of 2020, that Lovemore began to discover people who looked like her had played a much larger role in the history of Scotland than she had ever been taught.
And indeed, until she was cast in new play James IV, that people of colour were shaping the history of the country as far back as medieval times and were present in Scotland, not just in general society, but as key members of the royal court of the King.
"I had no idea until I started reading the script for James IV that there were people from the global majority living in Scotland well over 500 years ago, and not only that, that they had really high positions and were paid very well," said Lovemore, 25.
"The play sets out that black people weren't always seen as a 'lower class' and they played a huge role in Scottish history and society, but we just aren't taught any of this in school, it's like it's just been wiped from the past."
James IV: Queen of the Fight is presented by Raw Material & Capital Theatres in association with National Theatre of Scotland, and is the newest work of Aberdeen playwright Rona Munro, who is renowned for bringing untold Scottish histories to light.
Her previous hit trilogy, James I, II and III – dubbed some of the most successful in Scottish theatre – brought to life three generations of Stewart kings who ruled the country during the tumultuous 15th century.
The newest addition to The James Plays follows the lives of two Moorish women, Anne and Ellen, who were brought to the court of James IV in 1504.
Munro worked closely with historian Dr Onyeka Nubia to develop the storyline and reveal an underrepresented part of Scotland's medieval history which included people of colour, focusing on the Moorish people who were prominent in Europe at the time.
"My ambition with all The James Plays is to make invisible history visible," said Munro.
"In this case, James IV reveals a fact that has, until recently, been completely overlooked: that people from the global majority have been part – a powerful, active part – of the community of Scotland for far longer than we might have believed.
"[Before the arrival of the two women] other Moorish entertainers were already at the court of James IV and one of them, Peter Morian (or Peter the Moor) was already a close companion of the king.  He is also a large character in the play.
"If you read any web page, Wikipedia entry or more accessible Scottish history that mentions these people of colour at all, you will probably come up with the one snippet describing 'two Moorish lassies' who became servants to the king's illegitimate daughter as if these are the only non-white characters in medieval Scottish history.
"There were definitely many more than two and we can find glimpses of what the others were up to scattered through the sparse historical record."
The play also lays bare that racist ideologies as we know them today did not exist at this time in history and that Scotland by no means had a mono-ethnic medieval society.
"People in Scotland, especially those in the capital and around the royal court would certainly have seen or at the very least been aware of people of colour," explained Munro.
"Many of them would have travelled into other parts of Europe where non-white people had lived in substantial numbers for generations.
"So there might have been curiosity but no outright shock to see black people in Edinburgh.
"And we know that these new, Moorish arrivals at court were being very highly paid, that is in the Treasury records of the lavish clothes and jewels they received as well as wages.
"The early sixteenth century was just before the rapid and horrific development of the organised trafficking of people from Africa across the rest of the world. As the economies of European states and particularly of Britain became dependent on that immoral trade, a cultural need to denigrate those they were exploiting and brutalising, to diminish their humanity, grew ever stronger.
"Otherwise all those merchants and bankers and politicians and church leaders and everyone else profiting from slavery would have to face the fact that they were profiting from crimes against humanity.
"They had a strong and unforgivable motive to embrace racism.  But just because that form of institutional racism probably did not exist yet I don't think we can say that  these new arrivals didn't experience hostility or discrimination, they would still have been seen as foreign, or 'other.'"
The characters of Anne and Ellen in the play allow audiences the chance to see the world from a different historical perspective, and not through the standard white gaze.
And, says Lovemore, who plays the role of Anne, it offers a fresh view of the global majority in history – as strong, respected and more truthful to reality.
"Depictions of black people in historical dramas are always so similar – it's often that they're struggling or they're cast as slaves, but this offers a whole new dimension and shows there's a lot more to it than that," she said.
"Anne is really like a queen herself – she's fierce, she's driven, she's calculated and she knows her worth. The fact Rona has written these strong roles for black women in particular is really incredible, because it finally gives that great representation for people like me.
"Growing up, I would never have seen these kind of roles in theatre. So to know that young girls are now going to be able to see these types of stories and be able to see themselves reflected in them, that's really something special."
---
James IV: Queen of the Fight, touring Scotland, Sep 30 – Nov 12 2022
---
"People of colour were present in the history of the British Isles as far back as 2000 years ago"
Playwright Rona Munro worked closely with Dr Onyeka Nubia, one of the only UK historians who has researched the presence of people of colour in medieval Britain.
Here, he explains how Scotland and Europe would have actually looked at this time. 
"In the early 1500s, the trends in Europe were being set by the Holy Roman Empire, and this included the countries as we know them today as Spain, Portugal and Italy.
"People of African descent, who were known as Moors, had very prominent roles within this society as musicians, singers, artisans and performers and in court life. We know this because of artworks depicting the period.
"Scotland, at this time, had a real European trajectory, so it wanted to adapt the same customs. And, so to keep up and adopt European fashions and trends, they too wanted to employ Moorish people to their courts as key figures.
"They were not brought to Scotland as oddities, or strange figures to be analysed, as we might think with a more modern lens. There is certainly nothing to suggest that they would have been treated as inferior because of their ethnicity at this time.
"A lot of the history we have today is actually viewed through a Victorian lens. And obviously we know, the Victorian era was a peak time of colonialism, where these ideals of racism suited the powers of the time.
"The Victorians wanted to create a 'British culture' which in some cases meant eradicating parts of the history of the country that they didn't think fit. But if we look at the actual records and evidence, we have it all there – that people of colour, including those of African descent, were actually present in the history of the British Isles as far back as 2000 years ago."
---
The James Plays
James IV is the fourth James Play by playwright Rona Munro, and like the previous trilogy, will star actor Blythe Duff and be directed by Laurie Sansom.
Actor James Cahill will play James IV. It follows worldwide success of her previous three productions which chart the dramatic lives of Scotland's Stewart kings. 
James I
James I of Scotland was captured when he was only 13 and became King of Scots in an English prison. 18 years later he was finally delivered back home with a ransom on his head and a new English bride.
James II
Growing up alone, abandoned by his mother and separated from his sisters, James II is little better than a puppet. There is only one relationship he can trust, his growing friendship with another lonely boy, William, the future Earl of Douglas. The two boys cling together as they try to survive the murder and mayhem that surrounds them.
James III
Obsessed with grandiose schemes that his nation can ill-afford and his restless nobles will no longer tolerate, James III is loved and loathed in dangerously unstable proportions. But Scotland's future will be decided by the woman who loves him best of all, his resourceful and resilient wife, Queen Margaret of Denmark.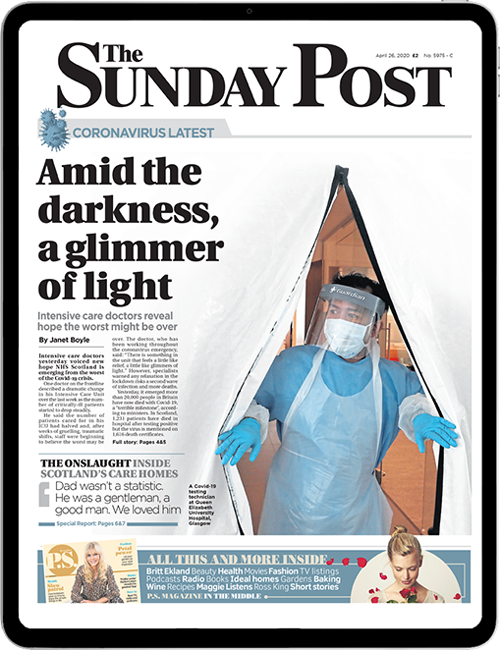 Enjoy the convenience of having The Sunday Post delivered as a digital ePaper straight to your smartphone, tablet or computer.
Subscribe for only £5.49 a month and enjoy all the benefits of the printed paper as a digital replica.
Subscribe