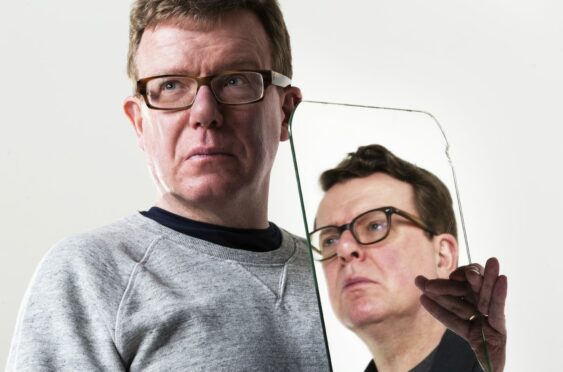 Their new album might be called Dentures Out but The Proclaimers still have plenty of bite.
The Auchtermuchty twins have always known how to combine hard-hitting lyrics with catchy melodies, but Charlie and Craig Reid have rarely been as scathing as they are on their latest record.
The focus of their ire is nostalgia and looking to the past with an often misplaced fondness and, despite having more years behind them than in front of them, The Proclaimers can't be doing with reliving distorted memories of yesteryear.
"It's the first album we've ever done with a theme running through it, which is the past and how people look back – sometimes accurately but sometimes through rose-coloured glasses," Charlie said.
"Nostalgia affects us all, to a degree, but the question is how much do we let it affect our view of the modern world?
"It's one thing to be nostalgic about being younger and that sentimentality of the grass being greener, but so many people in Britain are taking refuge in the past in a way that isn't healthy because sometimes they view the future with such trepidation. It's almost a fetish in Britain, for a past that wasn't always better than what we have now, and in some ways was a lot worse.
"A lot of it is down to fear of what's to come. I read the other day that 60% of Tory voters feel Britain is in decline, so you realise how deep the malaise goes and how deep the fear is among broad sections of the British public. I suspect we're now on a cliff edge."
The Reid brothers, who have been long-time supporters of Scottish independence, say they have never set out to cause upset with the lyrical content of their songs.
"You have to be honest and people appreciate the honesty," Reid continued. "I think we have an audience that is pretty intelligent, fairly enlightened and progressive. Not everyone is going to agree with everything we say, of course not, and some people may be offended. We have never set out to offend. We're not anti-anybody – we're not anti-British or anti-this or anti-that. We simply have our own perspective on the world and how we'd prefer it to be shaped – but that's the same as every other individual, surely? We just get to express some of it through our lyrics."
It was 35 years ago, in 1987, when The Proclaimers made their mark with debut album This Is The Story and hit single Letter from America, their back-to-basics style and look in sharp contrast to the bombastic colours and over-the-top attitudes of their pop contemporaries of the time. Other hits followed – I'm Gonna Be (500 Miles), King Of The Road – but there have also been periods of inactivity and times when their star didn't shine so brightly.
"It's not like you don't look back with a degree of relief, pride and surprise. But the career came about like the life we've shaped for ourselves – one step at a time," Reid said. "Not everything went to plan, but the things that did were successful enough to keep us going during the times that weren't so good. We were able to mould the lives we wanted and do something for a living we wanted, which is denied to many people.
"The only concrete ambition I had was to leave school and leave home, and I fulfilled those by the time I was 17. After that, when it came to the music, it was to make a record and get off the broo, and get into something where you could have a couple of years on the road making a living. The desire to make a record was strong, and then another one, and eventually it turned into something like a career."
Despite not being the type to mark birthdays, they did recognise turning 60 by gathering with their individual families. "I went out with my three sons and two granddaughters to Ratho for dinner. Craig did something similar with his children. Sixty is a big thing, I think, even for people like us who don't mark a lot of anniversaries. It's a time to take stock a little bit and maybe that's reflected in the album."
So, does he envision following in the footsteps of evergreen acts like The Rolling Stones and Tom Jones, and still be taking to the stage in 20 years' time?
"I want to carry on doing what I do for as long as I can," he admitted. "I'd like to hope we'd give up if it got to the point where we can't do it properly. You're maybe not going to be what you were 20 years ago, but you can be as good as you can be at the time, and not insult the audience."
On the new album, the band sing about the loneliness and emptiness of the first lockdown on Feast Your Eyes.
Reid says there was a genuine concern on their part that they might never get back on stage again.
"At our age we felt that might be it, that it might be over. It crossed my mind regularly. That whole thing of people looking back and being scared of the future, it's understandable. At my age it was more for my kids and grandkids – they were my concern. If it was the end of Craig and I, then we had a good run.
"Our first gig back was at Victoria Hall in Stoke, a good venue for us. It felt like a burden lifting off as soon as we walked out on stage and the energy was great. It was stressful for everyone in the industry, not knowing if it was going to be two years or 10 years. Thank God for the heroes who found those vaccines and got us back to a semblance of normality."
Thirteen short, sharp shocks on album as brothers promise plenty more
The Proclaimers' 13 new tracks clock in at 34 minutes, every song but one lasting less than three minutes, invoking their punk roots.
"We've always identified with the short, sharp song, be it in folk, rock and roll, country, or old pop music – that's where we feel comfortable.," Charlie Reid said.
"When Craig was working on the lyrics, once the point was made then the song came to an end and we moved on to the next one."
For the third album running, they were produced by Dave Eringa, who has also worked with Kylie Minogue, Idlewild, and The Manic Street Preachers, whose singer James Dean Bradfield played guitar on two of the tracks on Dentures Out.
Reid said: "We have a great relationship with Dave, who is straight to the point with a fantastic sense of humour and a great ear. He brought his friend James in."
They might now be in their seventh decade with 12 albums behind them, but The Proclaimers say they still have plenty to sing about.
Reid added: "I think you should make a point in your songs. A lot of songs are about love and that's great, but you should try to tell it from a different angle each time."
---
The Proclaimers release Dentures Out on Friday and are on tour in October, November and December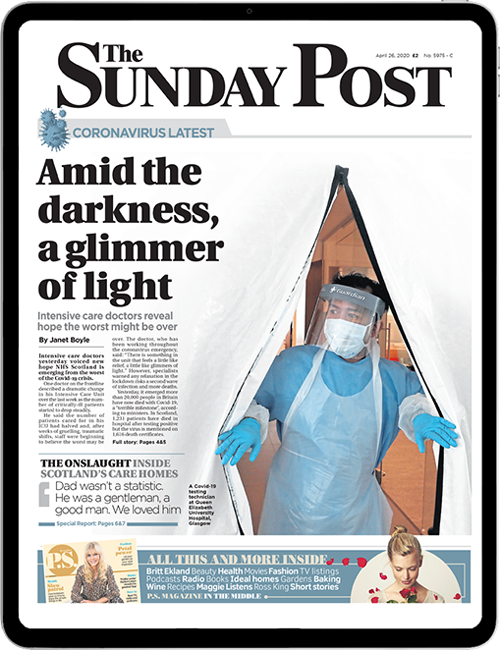 Enjoy the convenience of having The Sunday Post delivered as a digital ePaper straight to your smartphone, tablet or computer.
Subscribe for only £5.49 a month and enjoy all the benefits of the printed paper as a digital replica.
Subscribe