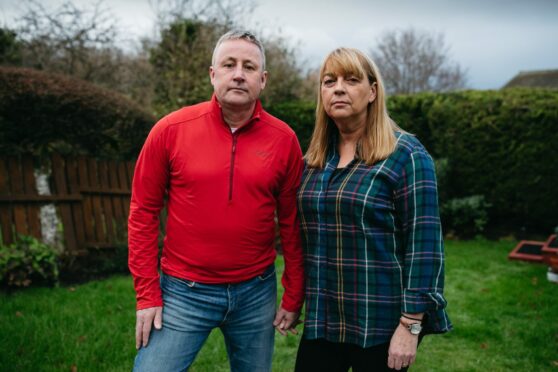 The Scottish Prisons Service (SPS) has been accused of a culture of concealment after an official review of deaths in jail exposed a refusal of staff to be interviewed and a reluctance of management to hand over important files.
Campaigners and bereaved families say an official review, ordered by ministers in response to Scotland having one of the highest prison mortality rates in Europe, raises a number of concerns around transparency and accountability.
The Review into the Response to Deaths in Prison Custody, published last week, reveals the Crown Office had to intervene to ensure files on prisoner deaths were released to the review panel, including Her Majesty's Chief Inspector of Prisons, the chief of Scotland's Human Rights Commission and the head of a charity. Even then, they were not permitted full access to the files.
The authors also admitted securing the participation of SPS staff was "challenging". Campaigners and families of those who have died in prison said it raised suggestions of a cover-up and called for the report recommendations to be fully implemented by the SPS.
The 89-page report, carried out after growing concerns over the numbers and circumstances of deaths in Scotland's prisons, states: "Despite our best efforts, the review experienced challenges in securing the participation of prison staff and was unable to exercise control around ensuring randomised selection of participants and informed consent."
The Sunday Post view: We jail far too many people. Then we fail to protect them
The authors said 73 SPS reviews of deaths in prison – Death in Prison Learning, Audit and Review, or Diplars – were only handed over to the review team after the Crown Office was asked if they came within the remit of the review.
The authors said: "There also continues to be no obligation for actions arising from a Diplar to be implemented… with the SPS only giving permission for Her Majesty's Chief Inspector for Prisons to review these documents but not for these to be analysed by the rest of the review. This places limits on organisational transparency."
Linda Allan, whose daughter Katie took her life in Polmont Young Offenders Institute in 2018, said: "There is an issue about a culture of secrecy within the Scottish Prison Service and a lack of transparency and this report underlines this.
"I don't know how many FAI determinations I have now read where evidence has gone missing and CCTV footage or notes have been missing or unavailable. It's another example of a culture within the prison service.
"It's a government body, and the Cabinet Secretary for Justice has said he wants a review carried out, yet the report's own authors state they have had difficulty with the prison service simply complying with basic instructions.
"Time and again this type of thing happens. Staff are institutionalised and until you change the culture, the situation won't improve."
Emma Jardine, policy and public affairs adviser at Howard League Scotland, which campaigns for jail reform, said: "The review highlighted a number of areas where SPS could, and arguably, should, have been more open about sharing information.
"The report noted SPS would only give permission for Her Majesty's Inspector of Prisons to review specific documents, but not the Chair of the Scottish Human Rights Commission who was also part of the review panel.
"It also hinted at a culture where there was regular deference to prison processes above NHS processes, which shouldn't be the case when they're charged with the care of often very vulnerable people."
Sharon MacFadyen, of Rutherglen, who was interviewed as part of the report after her nephew Allan Marshall died after being restrained by a large group of officers in prison, said: "The fact the report raises concerns over a lack of cooperation by the prison service is shocking.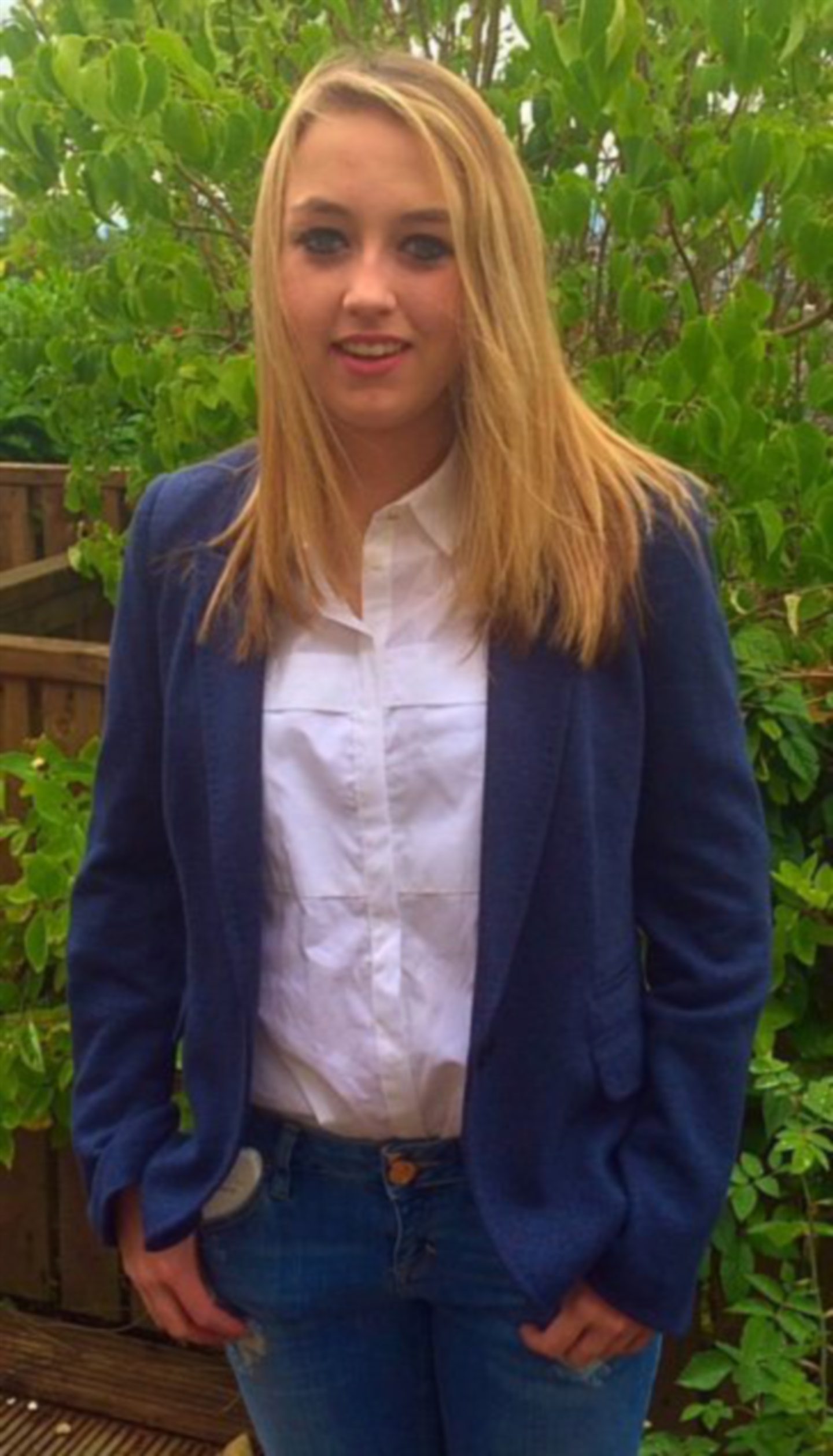 "It's strikes me as attempts to cover things up, and as staff covering their backs. We welcome the report but whether it's implemented, or is just a paper exercise, remains to be seen. It's nearly seven years since Allan died and we are still waiting for answers."
Marshall, 30, was on remand at Edinburgh's Saughton prison in March 2015 when he suffered a cardiac arrest after a struggle with up to 13 staff.
The incident, captured on CCTV, showed the untried inmate being dragged across a segregation unit floor with a towel over his head. He died four days later in hospital.
During a Fatal Accident Inquiry at Edinburgh Sheriff Court Sheriff in 2018, Sheriff Gordon Liddle repeatedly warned the prison staff involved over their evidence. In a 109-page ruling afterwards, Sheriff Liddle said: "It was clear that prison officer staff did not tell the whole truth on a number of occasions.
"Sometimes they appeared to be mutually and consistently dishonest."
It was announced last year officers accused of lying in court would not face perjury charges.
The review, co-authored by Her Majesty's Chief Inspector of Prisons in Scotland, Wendy Sinclair-Gieben, Prof Nancy Loucks, of charity Families Outside, and Judith Robertson, of the Scottish Human Rights Commission, made around 20 recommendations, with the key one being that an independent investigation be undertaken into each death in prison custody.
Sinclair-Gieben said: "It is clear from our review that systemic change is needed in how such deaths are responded to for both families and staff.
We have made detailed recommendations that we believe could achieve this change, driving the development of a more humane, compassionate, rights-based response to the loss of life in Scotland's prisons."
It states this should involve families and be carried out by a body independent of ministers, the prison and the NHS. It should begin as soon as possible after the death and be completed within months.
The report states the investigators must have full access to all relevant material and access to premises for conducting interviews with employees.
The report also recommends that families of those who have died in custody should have access to full non-means-tested legal aid funding for specialist representation throughout the processes of investigation following a death in custody, including at the FAI.
This change would bring Scotland into line with practice in other jurisdictions including England, Wales, and Northern Ireland.
There have been 292 deaths in prison the past 10 years, with 39 already this year and the report highlights Scotland has one of the highest imprisonment rates, and highest prison mortality rates, in northern Europe.
Scottish Conservatives shadow Community Safety minister Russell Findlay MSP said: "Any suggestion that the SPS impeded this important review into prison deaths is concerning.
"When a loved one dies in custody, families deserve full transparency. Numerous public bodies seem to preside over a culture of secrecy but should realise such evasiveness is counter-productive as it destroys public trust."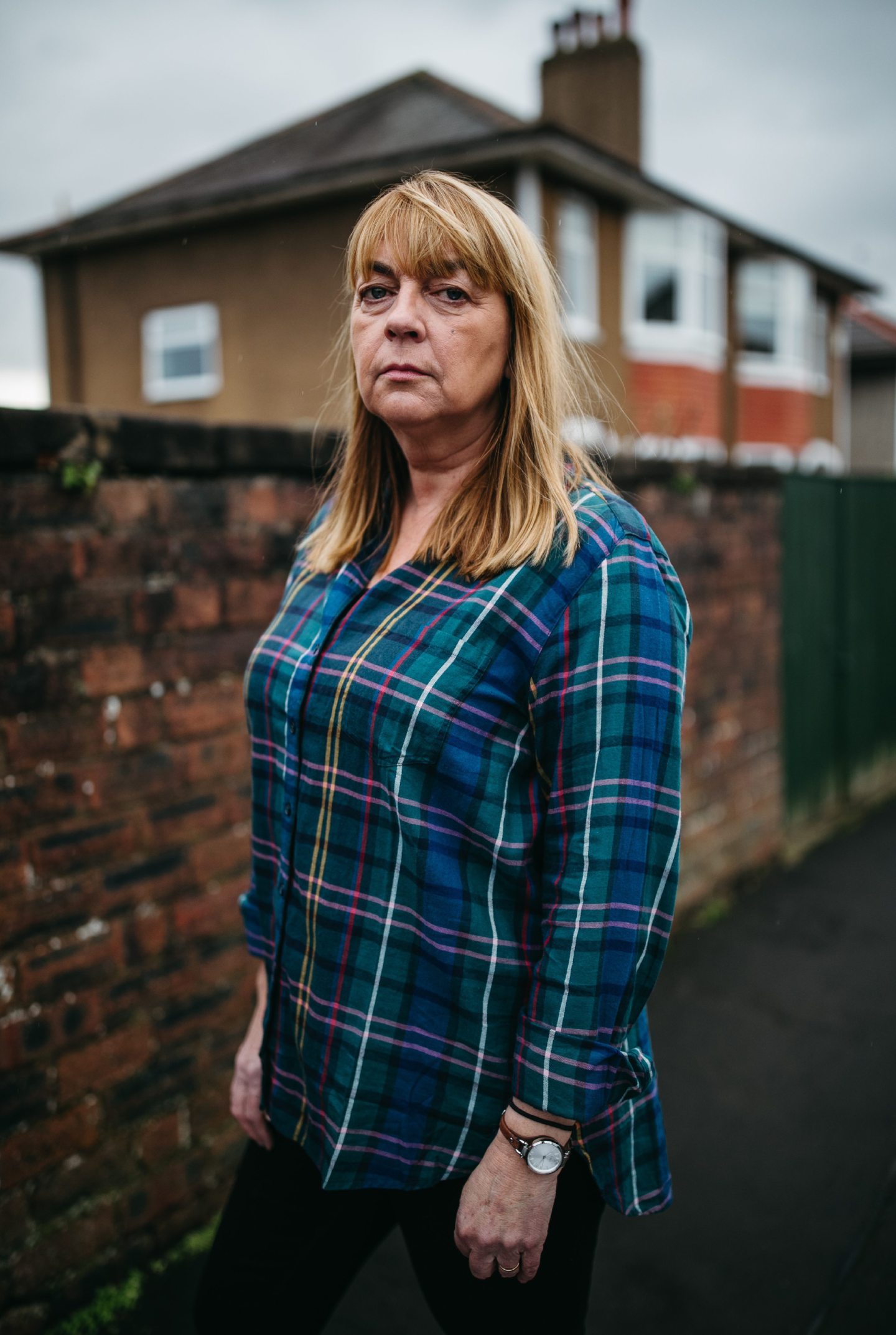 The Scottish Prison Service said: "All deaths in custody are subject to a Fatal Accident Inquiry. The timings of such inquiries are outwith our control but we recognise getting answers to their questions more quickly is likely to be of significant assistance to families.
"There are a number of observations within the report regarding current policies and procedures, family contact and support for staff. We will give urgent consideration to all recommendations and implement as appropriate."
Justice Secretary Keith Brown said: "We accept in principle the review's recommendations and will very carefully consider the detail of these.
"We will take forward as a matter of priority improvements with key partners that will effect change to improve the ways deaths of loved ones in prison custody are experienced by bereaved families.
"This includes the key recommendation of an independent body examining every death in custody."
---
Over the last 10 years, death rates in prison have steadily risen
It is more than three years since her daughter Katie Allan died in Polmont Young Offenders Institute but the years have not eased her despair and anger at the needless loss.
Katie, 21, took her life in 2018, after being bullied inside Polmont and mother Linda believes she was terribly failed by a system that is more interested in protecting itself from criticism than helping save lives of prisoners.
She welcomes the report but – as she waits for a Fatal Accident Inquiry into her daughter's death almost four years on – questions why it only looked at what happens after a prisoner dies and not what might be done to save them.
She said: "We have conducted our own research into deaths in prison and the figures get worse every time you look at them, with around 40 deaths in prisons already this year alone.
"We feel that the report has missed the fundamental issue; in the past 10 years, since the NHS took over healthcare in prisons, the death rates have steadily risen.
"There needs to be a radical overhaul of healthcare provision in prisons. We welcome the review but it remains to be seen what it delivers. We need urgent action which can change things and stop people dying.
"We were interviewed as part of the report and overall the review team have done a good job. However, a problem from the start was what the report was to look at, which was only into the aftermath of deaths in custody.
"We couldn't understand why you wouldn't want to look also at the prevention of such deaths.
"It was also described as an independent review but we had grave concerns as the co-authors are with three organisations which receive funding from the Scottish Government. Our concern is that it will be an exercise which ends up gathering dust on the shelf."
What price a life? Mother accuses minister over suicide prevention
Katie died while serving a 16-month term for a drink-driving accident. She failed to stop and was later arrested.
Her mother said her long and continuing attempts to secure answers over her death have so far failed to secure significant information.
"There is an issue about a culture of secrecy within the Scottish Prison Service and a lack of transparency and this report underlines this. Staff are institutionalised and until you change the culture, the situation won't improve.
"A further concern would be that new inquiries which are being proposed could actually delay Fatal Accident Inquiries, although FAIs are already so slow that this might not happen. And if the new investigating organisation isn't resourced properly it isn't likely to succeed.
"We are almost at four years since Katie's death and there is still no date for an FAI, although this in part is delayed as we are still awaiting a final decision on whether there may be a criminal case, for example for corporate homicide or under health and safety legislation.
"We have to make sense of our daughter's death and the deaths of all of these other people. We feel such frustration about the lack of progress and the lack of improvement."
---
A PR exercise that will be kicked into the long grass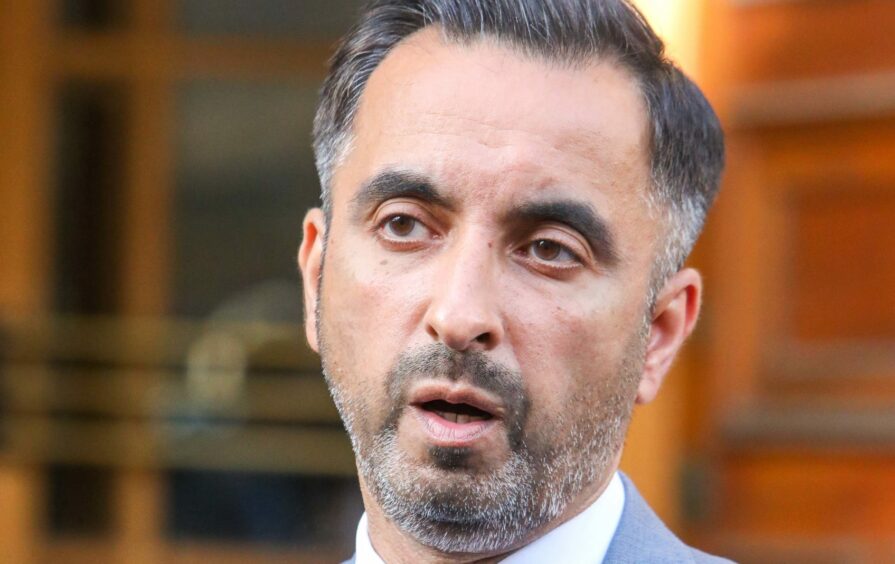 Human rights lawyer Aamer Anwar represents the families of Katie Allan, 21, and 16-year-old William Lindsay who took their lives in prison.
Here, he voices fears latest review will gather dust and why, if a society is judged by how it treats prisoners, then Scotland deserves to be judged harshly
This report should have been devastating for the Scottish Prison Service, as they stand accused of presiding over a culture of secrecy, incompetence and catastrophic failures in their duty of care to prisoners that has led to loss of life.
Following the suicides of Katie Allan and William Lindsay there wasn't a week that went by where our prisons were not being exposed for their treatment of prisoners and exclusion of grieving families seeking the truth.
Lockdown then gave SPS a long breathing space to avoid any robust scrutiny.
The fact that not one governor or executive member of SPS has faced calls to resign, says a great deal about the PR exercise that will see this report knocked into the long grass, with a roundtable discussion scheduled by the Justice Minister for January.
This report headed by Her Majesty's Chief Inspector of Prisons barely scratched the surface, yet still managed to tear apart the fallacy of compassion and humanity that the SPS claims for itself.
The review said there needs to be a comprehensive review of deaths in custody which was outwith their remit.
I ask the Cabinet Secretary Keith Brown, "where is the public inquiry, where is the Judicial Inquiry?" Can you imagine what could have been uncovered had there been one?
Time and time again our prisons have walked away from charges of corporate homicide. The review experienced "challenges" securing the participation of prison staff, that is a euphemism at best for a systemic vow of silence and at worst sabotage.
At every step the system is accused of failing to engage families, shutting them out, and delaying the process. In essence, accountability and scrutiny are pipe-dreams.
A civilised society is judged not only by the manner in which we treat our sick, vulnerable and weak but also those we incarcerate in prisons.
As Linda Allan said following her daughter's death, prison was never meant to be a death sentence, yet the findings of this review expose the inhumane and uncivilised manner in which we treat our prisoners.
---
Access took a long time
Co-author of the review professor Nancy Loucks, chief executive of charity Families Outside, admits the process has been challenging: "It was not easy getting this work done and we found barriers along the way.
"It took a long time to get access to prison staff, as we had issued a general call to staff to respond to questionnaires and requests for interviews. It was also challenging with Covid-related restrictions and communication.
"With the death of someone in prison, the fact is the family are just completely sidelined. They won't know exactly what happened and they won't have the opportunity to ask proper questions.
"They are basically cast adrift and it's been that way for decades, so this is a real opportunity to flag up the experience families have and try to improve the situation.
"People's reactions to the death of someone in prison are understandable but the fact is it could be anyone's child, brother, or loved one. The families we spoke to have not been convicted of anything, yet they are feeling every element of the punishment in terms of separation and dehumanisation."
Although the review was instructed not to look at events leading up to a prisoner's death, Loucks said the authors did speak to families about whether they felt anything could have prevented the death.
She said: "This was part of their overall experience so it couldn't just be ignored. Consistently, families were not feeling heard."
She said of the report's main recommendation for a prompt inquiry into each death: "An inquiry would be something which would inform a Fatal Accident Inquiry, but what
we are looking for is something which could happen more quickly.
"Very few families had any legal representation. We're pleased that, following the report, the Scottish Government has agreed to non-means tested Legal Aid to address this."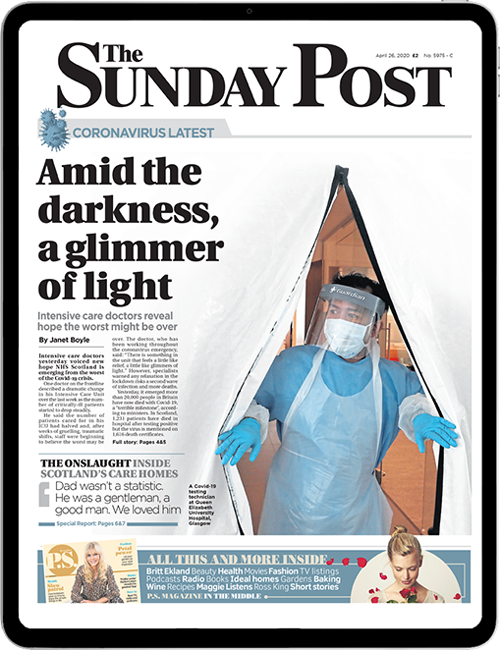 Enjoy the convenience of having The Sunday Post delivered as a digital ePaper straight to your smartphone, tablet or computer.
Subscribe for only £5.49 a month and enjoy all the benefits of the printed paper as a digital replica.
Subscribe