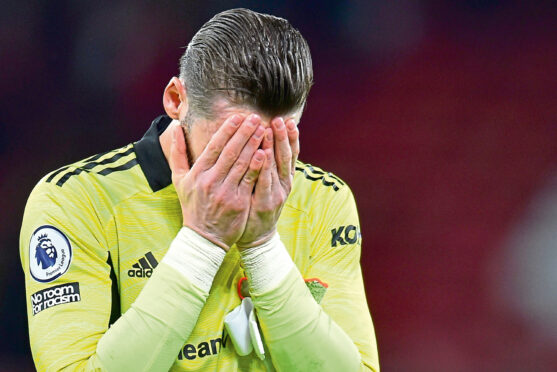 Clubs appointing an interim manager is nothing new.
The first-team boss is sacked – or decides to move to pastures new – and someone is temporarily put in place to hold the fort until a replacement is found.
Most recently, David McCallum found himself in charge for Rangers' Premier Sports League Cup semi-final against Hibs after Steven Gerrard and his backroom staff left for Aston Villa.
That didn't go as planned, so I'm fascinated to see how the situation at Manchester United unfolds in the next six months.
Ralf Rangnick has been appointed as interim manager until the end of the season.
But what happens after that?
If Ralf is a success, would it really be wise to let him leave the head coach's role in the summer to become a football consultant at the club for the next two years?
This appears to be the scenario the Old Trafford hierarchy have planned, and it's widely accepted that Ralf will stand down at the end of the season.
From the outside, it looks like they already have a good idea of who the next permanent head coach is going to be.
I'd imagine it would need to be someone who is going to be comfortable working with Ralf.
But if the new guy comes in, would you want to be associated with Ralf if he doesn't do well?
The flip side is that if he does do well, then you are risking your neck trying to follow a success story.
So it will be intriguing, regardless of how it goes, and there could be a potential problem, either way.
However, the wisdom of the guys in charge at Old Trafford is greater than mine. They know what's needed, and how to implement it.
The January transfer window will be an interesting watch. Will Ralf be allowed to bring in players, and move others on?
Or will the club try to limit any movement, in and out, so the new manager can decide exactly what's required in the summer?
Whatever happens, it's going to be a big ask for Ralf to turn it all around in such a short space of time.
Sure, he has a fine CV and has received words of praise from people such as fellow Germans Jurgen Klopp, Thomas Tuchel and Julian Nagelsmann.
He is rated as one of the best in Europe, but his skill set will be severely tested in the English Premier League.
I'm not taking any great delight in raising these points, but I think they are all pertinent right now.
Remember, United have tried many different types of managers since Sir Alex Ferguson retired in the summer of 2013.
They've had David Moyes, Louis van Gaal, Jose Mourinho and Ole Gunnar Solskjaer in charge. Ryan Giggs and Michael Carrick have taken over the reins temporarily.
Before they arrived at United, Louis and Jose were serial winners. They had lifted titles and Champions Leagues for different clubs around Europe.
But they couldn't deliver what was expected from them at Old Trafford.
David Moyes was the one I had the most sympathy for, and not because he's a fellow Scot.
He had to follow Sir Alex, and that was always going to be an unenviable, near-impossible, task for any manager.
He is a talented coach, and I'm delighted to see him doing so well at West Ham right now.
Ole also had his struggles. I liked him and, in many respects, he deserved more.
When he took over as United manager, I think he tried to recreate the dressing-room spirit that was there during his time as a player under Sir Alex.
Back then, there was a strong and committed squad, who wanted to do well for the club, the manager and the supporters.
Now, most players want to do it for themselves, first and foremost. That seems to come before anything else.
There are not many dressing rooms in modern football that were the way it was when Sir Alex was in charge.
That's why it's so important to do your research on players.
It's not just about their ability. Personality is also vital.
So all eyes will be on Ralf Rangnick to see how he does, starting with today's game at home to Crystal Palace.
There is much hard work to be done to get closer to Manchester City, Chelsea and Liverpool.
And it starts now.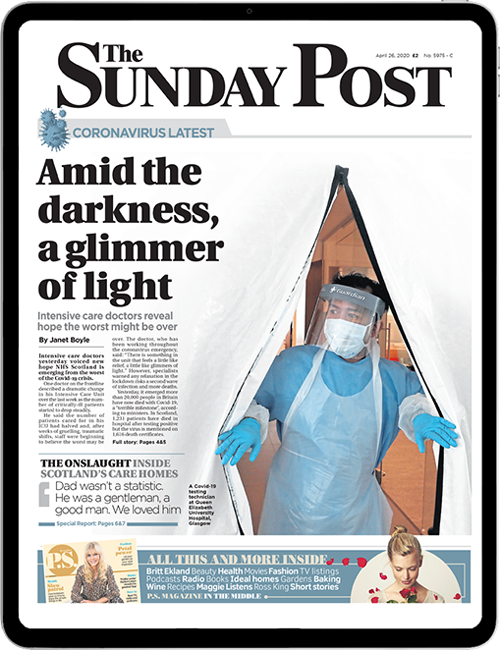 Enjoy the convenience of having The Sunday Post delivered as a digital ePaper straight to your smartphone, tablet or computer.
Subscribe for only £5.49 a month and enjoy all the benefits of the printed paper as a digital replica.
Subscribe