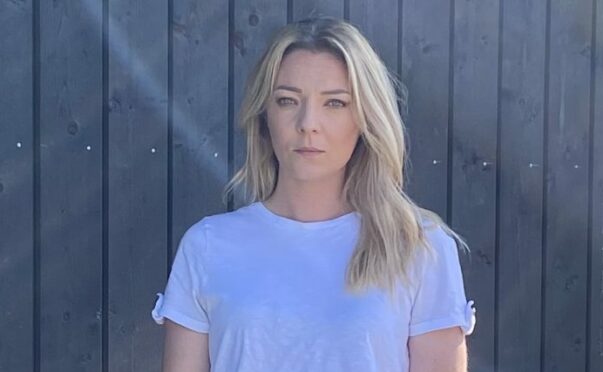 Police Scotland has been accused of hypocrisy after launching an ad campaign against sexual violence and harassment of women while failing to tackle misogyny among its own officers.
The Don't Be That Guy campaign was launched on social media last week, showing a discussion of the issues in a pub and urging men to step in and call out the unacceptable behaviour of their friends. It follows last year's That Guy campaign when the national force urged men to take responsibility for their actions and language.
Today, however, former Police Scotland officers who suffered sexual assault or misogyny – or tried to stand up for ­colleagues who were enduring it – accuse their former force of double standards.
Gemma MacRae, a whistleblower who left the force after attempting to expose a "boys' club" culture of misogyny and bullying in her station, said: "After what I experienced, I can say with absolute certainty that Don't Be That Man is a masterclass in double standards.
"Police Scotland must have a solid brass neck asking anyone to call out sexism or misogyny when they continue spectacularly to fail female officers. After I came forward, more than a dozen officers from three different areas made similar allegations against an officer seen as the ringleader and, all these years later, he's still sitting in a job."
Last month MacRae, who eventually resigned from her job, accused Police Scotland of failing to tackle a systemic culture of sexism at her station in Moray after a former colleague was convicted of sexually assaulting her almost five years after she reported him to bosses. Former constable Scott Gallop, 54, was found guilty of sexually assaulting her and will be sentenced this week.
MacRae said: "The result of that is that, not only have the worst abusers got away with it, all the brave officers who came forward and reported dozens of incidents, now feel exposed and at increased risk because it's clear their bosses don't want to know.
"Unless they tackle the misogyny and bullying on their own doorstep, how can Police Scotland have any credibility ­asking the public to call anything out?"
Another former officer echoed MacRae's criticism after he raised concerns about the treatment of firearms officer Rhona Malone and the behaviour of her boss, Inspector Keith Warhurst. Earlier this year Malone was awarded almost £1 million by a tribunal after it found she had been victimised at work.
After the judgment, Chief Constable Iain Livingstone reassured police watchdogs that officers were actively encouraged to report bullying and misogyny "without fear or detriment". He told the Scottish Police Authority that the force "had a duty to lead change".
Livingstone said: "Policing has a duty. Policing has an opportunity to lead change that improves the experiences of all citizens, including officers and staff.
"We can do this by ­empowering people to speak up without fear or detriment, and by listening with a willingness to accept failings, apologise where appropriate, to learn, and crucially to put things right."
Lord Advocate's vow to victims as justice system deals with soaring numbers of domestic abuse and sexual assault cases
However, after raising concerns about what he believed was ­misogynistic behaviour by colleagues directed at Malone, the male sergeant was accused of "inappropriate interference with personnel matters on other sergeants' teams" and "influencing others within armed policing to submit grievances".
However, the tribunal would later accept evidence the culture in parts of armed policing was an "absolute boys' club".
The sergeant said: "I reported a litany of bad behaviour, including the inspector sending pornographic images, as well as highly offensive and derogatory comments he made about women. He is still there while I am now out of the force."
'Bullied by a Boys' Club, betrayed by my force': Police whistleblower breaks silence to expose misogyny
The sergeant reported his ­concerns to senior officers, the Scottish Police Authority and his MSP, but he said Police Scotland's response was to question his integrity because he had contacted outside parties.
An official document sent to the Chief Constable in August 2018 and since released to the sergeant stated: "This is contrary to the conduct expected of a police supervisor and casts doubt over his integrity and mind-set."
The officer's weapons were removed, and he ultimately resigned after, he claims, being hounded out of his job.
The former sergeant said: "The ­document shows Police Scotland's boasts about Don't Be That Guy are insulting and disingenuous. Speaking out is the right thing to do. Unfortunately, if you are a serving officer, it is also an unmitigated act of self-harm."
The documents also suggest Chief Constable Iain Livingstone knew of the Malone case almost three years before it went to tribunal. The sergeant said: "The documents showed the Chief Constable had the opportunity to not be the guy that stays silent. Nothing was done and another dedicated female officer was lost to the force."
Malone, who retired on ill health grounds in 2020, said she cannot bear to watch the Police Scotland campaign after what happened to her and colleagues. She said: "I had officers who were That Guy.
"The brave men who stood up for me committed career suicide because when they spoke out they were either hounded out or their careers damaged, and the bullies are still in post.
"How can Police Scotland even think of doing this campaign when the culture of bullying and sexism is still rife within the force, and the system within is utterly broken and incapable of being fixed?"
Warhurst was initially demoted to sergeant and moved to a role in traffic. He is the subject of a report to prosecutors over evidence he gave at the tribunal and is now on restricted duties.
Scottish Conservative shadow ­community safety minister Russell Findlay said: "These revelations expose the gulf between Police Scotland's self-congratulatory PR and reality.
"Ministers have long known about deeply ingrained problems within Scottish policing which fail decent cops and costs taxpayers a fortune.
"It's shameful that when male officers do the right thing by standing up to the boys' club on behalf of female colleagues they, too, become targets.
"Just for speaking up, as the Police Scotland campaign urges men to do, many pay the price with careers destroyed. For the chief constable to have allegedly known about Rhona's case but failed to act seems at odds with his force's public messaging."
On the complaints raised by Gemma MacRae and other officers of a boys' club culture in Moray, Police Scotland said: "The Police Investigations and Review Commissioner conducted an independent Crown Office and Procurator Fiscal Service-directed investigation and Police Scotland fully assisted with those enquiries.
"We have also reviewed recruitment and posting to bring additional perspective and experience into Moray, while supporting development opportunities in other roles for those within the area. This has transformed the staffing profile both in leadership roles and with probationary constables, enabling renewed focus on our values."
However, the force said it was ­"inaccurate and misleading" to suggest the chief constable knew the detail of Rhona Malone's case three years before the tribunal, saying the documents referred to only made a single reference to her complaint without giving detail. Following the tribunal, the chief constable personally apologised to her for the failures exposed including the "poor response when a dedicated officer raised legitimate concerns".
The force added: "We are resolute in our resolve to tackling violence against women and girls. Our That Guy campaign asks men to challenge their inappropriate behaviours and attitudes to women, including in policing."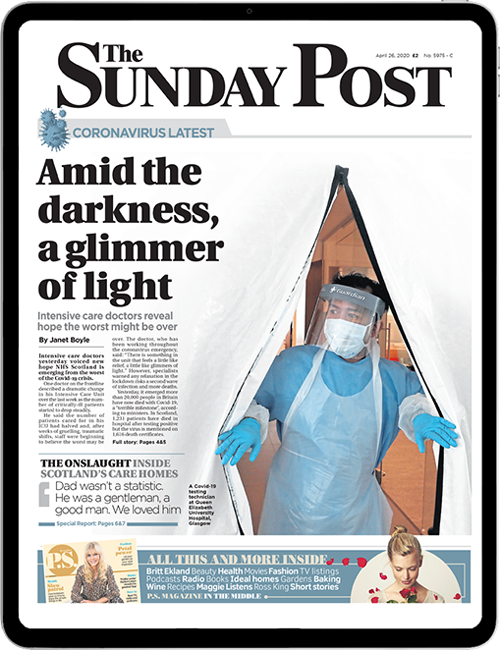 Enjoy the convenience of having The Sunday Post delivered as a digital ePaper straight to your smartphone, tablet or computer.
Subscribe for only £5.49 a month and enjoy all the benefits of the printed paper as a digital replica.
Subscribe