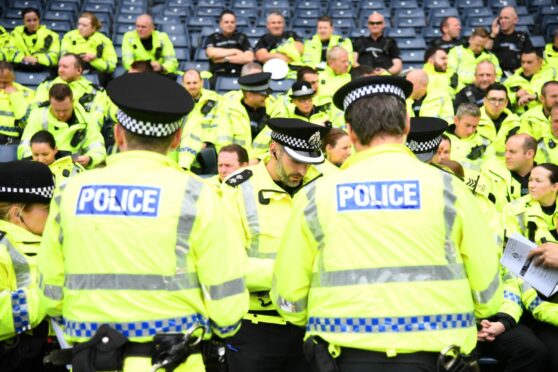 Criminal records staff claim cutbacks and backlogs caused by a new police computer system are risking dangerous criminals being left on the streets.
They warn changes to bail conditions imposed to protect the public from violent criminals and registered sex offenders are not being updated quickly enough and claim delays are running into weeks in some areas.
Arrest warrants issued by courts should be processed within 24 hours so officers can quickly remove dangerous offenders from the streets but staff claim struggles with the new computer system along with cuts to staffing numbers mean some warrants languish for days before being processed.
Police Scotland said the new IT systems would make the process more efficient but admitted it was causing uncertainty among staff.
One source said: "Accurate record keeping is central to the whole criminal justice system. If mistakes are made and convictions or special bail conditions are not updated quickly, the whole system collapses and the public could be placed at risk because people who should be taken off the streets remain at large.
"But we're seeing backlogs of days and even weeks in some areas. Staff are struggling and while we believe there is a high risk, nobody appears to be listening."
System failure
The national force was recently fined £100,000 for systemic failures after a call alerting officers to a crashed car was not logged properly.
Police Scotland admitted their failings "materially contributed" to the death of Lamara Bell, who was left in the car by the M9 for three days after the incident was reported to police in 2015. The driver, Lamara's boyfriend John Yuill, 28, died in the crash. Lamara later passed away in hospital.
One staff member said: "That highlighted how tragedy can occur when systems go wrong. We fear that if something is not done to correct the changes that have been forced upon us, there could be another tragedy of that scale."
Father of M9 crash victim wants answers from Met chief House
Union leaders have also expressed concern over the stress caused by the changes to cope with the new computer system with fewer staff. Numbers have been cut from just over 200 to just over 100. At the same time, jobs have been downgraded costing workers around £300 a month.
The Unite union said workers were exhausted and stressed due to the demands of the new system: "A number of concerns have arisen throughout this process, principally staff fatigue, anxiety and issues relating to the new criminal records computer system.
"We have strongly advised our members to raise direct with us whether they feel under any pressure because the criminal records system is flagging-up 'red' jobs which are still waiting to be updated. We have also requested a review of the whole process within six months of it being implemented to make sure the new system is working as effectively as it should be, and that staff are able to immediately raise any concerns."
Calls for review
Graeme Pearson, formerly one of Scotland's most senior police officers and an MSP, called on Police Scotland to review the situation.
He said: "The requirement for criminal records, arrest warrants and bail conditions to be accurate and up-to-date is crucial. When I served in the Scottish Parliament, I repeatedly raised the importance of ensuring adequate numbers of support staff.
"They were described as administration staff, but the reality is that they carry out vital support services for officers, helping them trace dangerous criminals.
"When services like these suffer cuts and struggle with backlogs, mistakes get made. I hope Police Scotland rethink the situation before that happens."
Employment law specialist David Hutchison, of Dallas McMillan, who is acting on behalf of a number of workers, said: "There appears to have been little appreciation for the hugely important job these support staff undertake.
"It's disappointing so many affected staff are women who worked for Police Scotland for a number of years, particularly given the recent number of employment tribunal cases involving female officers and the problems they have highlighted."
Scottish Conservative Shadow Community Safety Minister Russell Findlay said: "The public and police must have faith that computer records about dangerous criminals are accurate and up to date.
"One of the SNP's main reasons for creating Police Scotland was to save money but that cannot come at the expense of a depleted service. Any potential risk to public safety due to the cutting of civilian jobs or system problems would be extremely concerning."
Chief Superintendent Gordon McCreadie, divisional commander for Police Scotland's Criminal Justice Services Division, said: "We recognise that the ongoing transformation of our division, which is aimed at improving efficiency and providing clear and defined job roles, can result in some uncertainty and concern for our officers and staff.
"We are committed to maintaining engagement with the workforce to keep them fully updated at every stage of the change process."
He said the change would help improve the system, adding: "We've made significant investment in new technology that is going to improve our ability to support local policing and the wider criminal justice system.
"This new technology has removed the requirement for staff to undertake the laborious task of audio typing and the removal of this role is reflected in the new grading of some staff."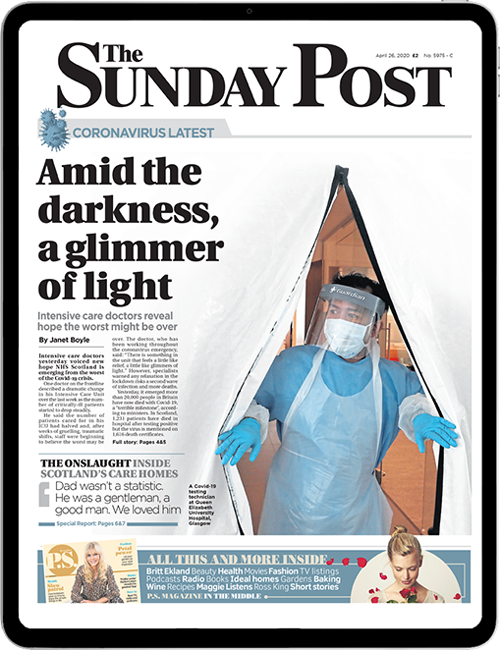 Enjoy the convenience of having The Sunday Post delivered as a digital ePaper straight to your smartphone, tablet or computer.
Subscribe for only £5.49 a month and enjoy all the benefits of the printed paper as a digital replica.
Subscribe