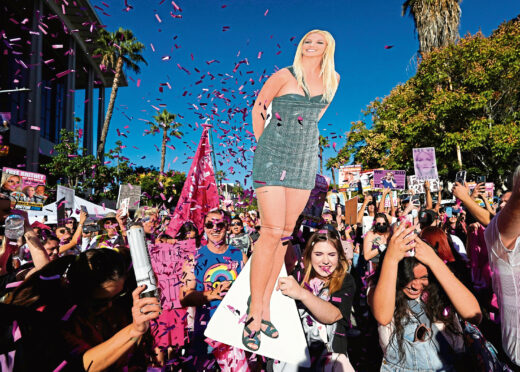 Pieces of Britney
BBC Sounds
The woman of the year, or one who certainly captured our imaginations, was Britney Spears; the podcasts of 2021 reflected that with three series dedicated to the singer launching in the last 12 months.
The pop star endured troubling times after appearing to experience difficulties in her personal life, culminating in pictures of her shaving her head in 2007.
Control of her life seemed to be handed over to her father, Jamie Spears, with something called conservatorship which gave him say-so over a disturbing range of decisions she could take including, Britney revealed, whether she could use birth control.
The #FreeBritney movement sprung from social media and the pop star's legal battle to regain control of her life became a media story which gripped the internet.
Exploring the story was BBC Sounds' excellent Pieces Of Britney. Pandora Sykes pieced together what we knew about her story, and what it told us about sex, entertainment, and how we consume it.
As well as Britney, the podcast explored the cultural treatment of "troubled" young women. In short: we need to do better.
Echoing that was Toxic: The Britney Spears Story. Hosts Tess Barker and Babs Gray laid out everything about her conservatorship and the fans who were trying to end it.
Of focus was the legal system which allowed control of her life to be handed over to someone else and the podcast uncovered some disturbing truths about how these things happened, and still do.
If that wasn't enough there was It's Britney, Bitch (the title taken from a line in one of her songs) which was as much a campaign group for her freedom as it was a heartfelt appreciation of one of the most talked-about pop stars of our time.
---
You're Wrong About
Apple, Google, Spotify
You're Wrong About became a pandemic favourite thanks to its superlative miniseries about the life and death of Princess Diana. Sadly in October co-host Michael Hobbes announced he was leaving but happily the show will continue with Sarah Marshall and guest hosts.
Whether it's excellent new episodes (like Catherine the Great) or classics (Political Correctness), You're Wrong About remains a must.
---
Welcome To Your Fantasy
Spotify
In the 1980s the male exotic dancers of Chippendales were everywhere, selling the promise of women's liberation for the price of a few dollars in a g-string.
But behind the powerful mullets, oiled pecs, and non-stop parties lies a much darker story of greed, corruption and even murder. Historian Natalia Petrzela exposes one of the great, sordid, unexamined stories in American culture.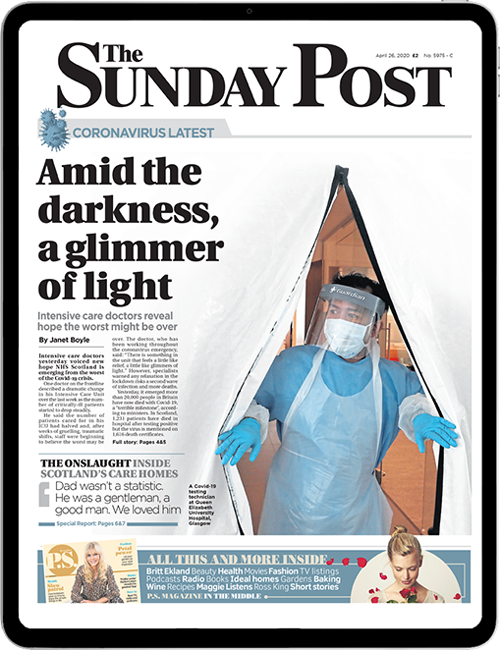 Enjoy the convenience of having The Sunday Post delivered as a digital ePaper straight to your smartphone, tablet or computer.
Subscribe for only £5.49 a month and enjoy all the benefits of the printed paper as a digital replica.
Subscribe