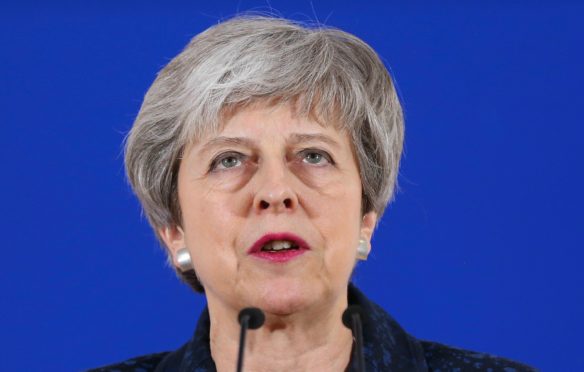 And so the horror show of Brexit limps on, this time until October 31. Halloween, appropriately enough.
The UK, hopelessly stuck in a hellish Twilight Zone of a "once-in-a-lifetime" EU neverendum which no one, least of all haunted PM Theresa May and her zombie Cabinet, seem able to escape from.
Witlessly and aimlessly lurching from one withdrawal date to another, until such time as she miraculously gets her deal passed or, as is more likely, she is replaced by another unqualified ghoul, the Government collapses and a General Election is called.
And even then, no matter who wins, Labour or Tory, Brexit is now doomed. And along with it is our once globally respected democratic process.
The damage inflicted upon our democracy, by both sides of the argument, Leave and Remain, has been irreparable.
No one will trust either party ever again, as many of the electorate are so angry and disgusted with them that they have vowed never to cast their vote again, saying there's no point.
It makes you wonder why May didn't go the whole hog this week and beg her European masters for an extension till November 5, Guy Fawkes Night.
Let's face it, she and her elected house of rockets have managed to do something that Fawkes never could.
She has destroyed the credibility and reputation of this once great historical institution and the esteemed bastion of universal suffrage.
Not with gunpowder but with ineptitude and pigheadedness.
This week, laughably, and ironically, her government announced new legislation to overhaul the divorce laws in England and Wales (Scotland is already ahead here).
It is hoped the long-overdue reforms will make it quicker for divorcing couples to separate, while reducing family conflicts and costly, acrimonious blame games.
But they couldn't, after three mind-numbing years of fruitless and incompetent negotiation come up with an acceptable legislative program to amicably divorce the UK from the EU.
What a total waste of everyone's time and money! The financial costs of this tortuous debacle have been massive,in the region of £4.5 billion to prepare for a no deal alone. And now more millions are to be spent on EU elections which we were never meant to taking part in.
And with yet another withdrawal date set, these costs are set to rise further.
Why the government still insists on running adverts, offering guidance to those worried about the effects of Brexit, when they really haven't a clue what they are doing, and to all intent and purpose have given up on Brexit and surrendered to Europe, beats me.
So if it's not going to happen then can you please stop your political posturing, scheming, lying and, in May's case defending your indefensible, unsupportable deal.
She has to stop messing us about and tell us the truth.
We've have had enough – you are not fit for purpose and definitely not fit to govern the UK.
Instead of going on an Easter holidays, can't you and your Westminster chums all pack your bags, leave, and never come back?
As for the SNP, well they are stuck between a rock and a very hard place. If opinion polls are correct then the demand for independence and self-determination has never been higher.
Westminster is not representing the wishes of the electorate in England and Wales, and it definitely isn't representing and serving in the best interests of the people of Scotland.
But should Nicola Sturgeon now call for another indy referendum? Would her call resonate with a very worn-out electorate?
For many, it might seem to be the perfect time, but I worry, given the unqualified support and limitless time the EU has given May to get her deal through, that the pro-union Westminster parties and the powerful elite of the EU, especially Spain, would block and stall, ignoring the result if it's Yes and doing their level best to kick the independence can down the street.
They have form, you know – Brexit proves it.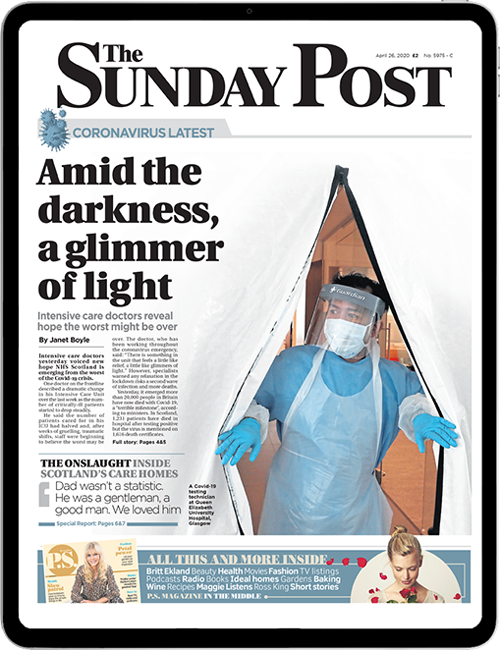 Enjoy the convenience of having The Sunday Post delivered as a digital ePaper straight to your smartphone, tablet or computer.
Subscribe for only £5.49 a month and enjoy all the benefits of the printed paper as a digital replica.
Subscribe