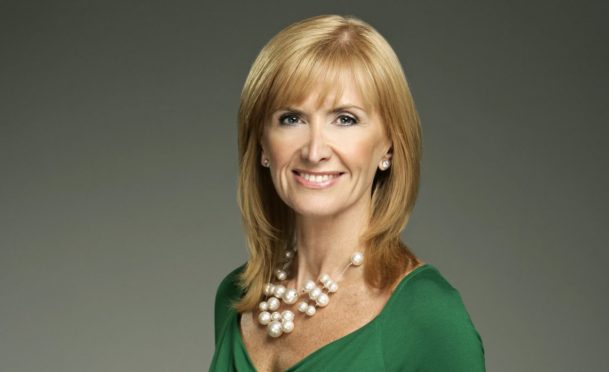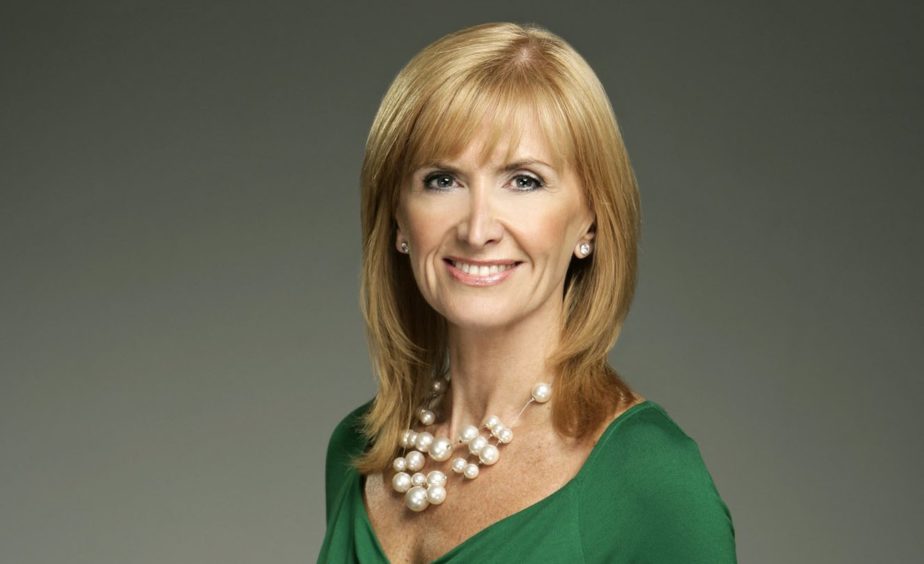 Over the last 30 years she has become one of the few constants in a world full of change, but last week it was the end of an era as Jackie Bird announced her departure from Reporting Scotland.
And while she fields calls and receives flowers from colleagues and well-wishers, the 56-year-old broadcaster admits there is one person who will be delighted about her decision to leave BBC Scotland's flagship news programme – the manager of her local charity shop.
She said: "I have a huge collection of dresses and jackets and outfits and earrings that I don't know what I'm going to do with," she said.
"They are clothes you wouldn't really wear every day. I'm more jeans and T-shirt, so I can't imagine I'm going to be wearing them now.
"I'll clear out the wardrobes and make some room. There will be a charity shop in Glasgow awash with news outfits sooner rather than later.
"The BBC are actually doing a montage for the new channel, looking at news reporting throughout the years. The producer keeps sending me snaps, berating me for all my '80s and '90s hairstyles and jackets – many of which I still have!"
A Reporting Scotland anchor since 1989, and the country's best-known journalist, Jackie has covered some of the country's biggest stories.
Known for her professionalism and unshakable calm, the broadcaster kept her departure a secret from her friends and colleagues and finished her last broadcast on Wednesday with no fanfare. Her decision to leave the early-evening bulletin was announced the next morning.
However, she almost didn't get the chance to deliver her final bulletin to the nation after coming down with a cold in the days before her exit.
She said: "It was hugely hard to keep the secret. My immediate bosses knew but no one else did. I actually came in to the studio on Monday, feeling and sounding rubbish. I felt much the same on Tuesday and was told to go home.
"On Wednesday I knew it was my last day, but no one else did, and the producer and my colleagues kept saying, 'You shouldn't be in today, why have you come in?'
"I couldn't say it was my last ever day on the programme, so I just said I didn't want to let anybody down. But that was the real reason. I hadn't counted on that happening, and it made it harder."
She added: "I never had any plans to make a fuss. Firstly, because I don't think the news is about a presenter – it's about the news. And secondly, I think it might have been a bit too emotional. You can gauge the timings of the programme and I made sure I was running slow at the end, so I didn't have a lot of time to even think about it. I got the goodbye out and just legged it to the car park. Literally.
"It was the best thing to do. I didn't want to become the story. That's not news and that's not what you're there for. The news is king. Presenters will come and go, but the news is king."
With more free time to focus on new projects, Jackie hopes to work on more documentaries, focusing on issues close to her heart – and after a lifetime of being impartial, she is looking forward to being a bit more outspoken. But the one thing she won't be doing is slowing down.
"If anything, I want to put my foot on the gas a bit harder," she said.
"While I've made documentaries over the years, which I've always loved doing, I always had to go back to the call of news. Now I can really focus.
"News, although it's informative, is very much here today and gone tomorrow. So, it will be a nice change to be with a project for a length of time, and really get under the skin of issues.
"There are issues and charities that you can't do because you were supposed to be completely impartial. There are topics close to my heart that I will be able to say, 'Yes, I have a view on this and I don't mind speaking it'. That's the exciting part of it."
Her decision to leave the Reporting Scotland desk wasn't easy, and the mum of two turned to her children, Claudia, 25, and Jacob, 24, for advice ahead of the announcement.
And although Scots will no longer get nightly updates from her, Jackie, who has led BBC Scotland's Hogmanay celebrations for years, hopes she'll still help us ring in the bells as she will continue to work with BBC.
She said: "I hope I still get to do Hogmanay, but it is going out to tender so, as ever, it's not in my gift.
"You never take anything for granted in broadcasting. I'm hoping I can do it again this year, but if I don't it might be quite nice to put my feet up."
Fans, friends and colleagues hailed her professionalism and popularity after her exit was announced.
One BBC workmate said: "She is an absolute professional – a hardworking journalist, first and foremost. It was always about the story, never about Jackie, and the way she decided to go is just her. Whatever she does now will be worth watching."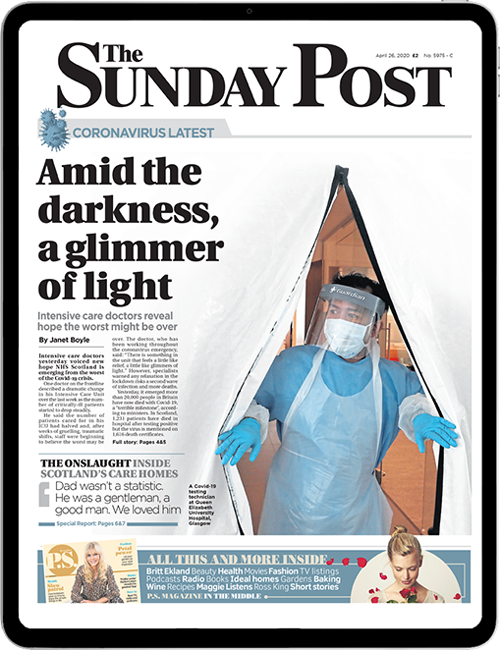 Enjoy the convenience of having The Sunday Post delivered as a digital ePaper straight to your smartphone, tablet or computer.
Subscribe for only £5.49 a month and enjoy all the benefits of the printed paper as a digital replica.
Subscribe