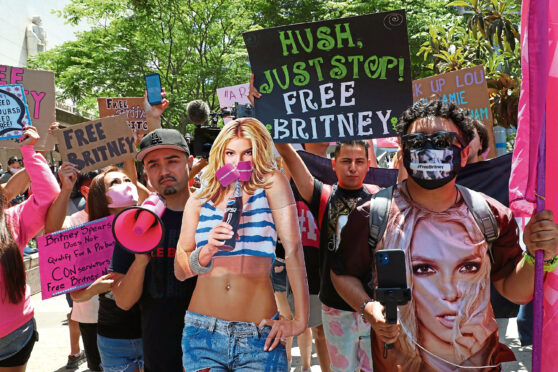 With the amount of times she's been in the media in recent weeks you'd think Britney Spears was promoting a new chart-topping album.
Sadly though the pop star who became a phenomenon when she was a teenager has been in the headlines for more concerning reasons.
Spears is mired in a legal battle over her conservatorship; essentially who controls her life.
In explosive testimony to a court she revealed the lack of control, since 2008, over what she can and can't do; she even has to ask permission to stop using birth control so she can have children with boyfriend Sam Asghari. That permission, chillingly, was denied.
The star has become a cause celebre for many. Celebrities have lined up to back her with "Free Britney" the rallying cry.
Spears' struggle is the subject of new BBC Sounds podcast Pieces Of Britney.
Pandora Sykes examines how Britney got to where she is but also how she became totemic for many people, especially those who see her as a prime example of how women are often controlled by men.
The podcast looks at her career when, as a 16 year old, Spears was catapulted to fame. Her home country was obsessed with abstinence as a solution to underage and premarital sex.
Spears was sexualised and constantly asked questions about being a virgin.
Pandora said: "Pieces Of Britney is my attempt to piece together the life of Britney Spears and the forces that have forged it: from her hardscrabble childhood growing up in rural Louisiana; through to her coronation as the inaugural pop princess of the internet; to a young mother on trial by the paparazzi."
There are difficult questions here about what we all expect from female public figures, and women in general, too.
---
Un(re)solved
What prompted the FBI to reinvestigate over 100 unsolved civil rights era murders? And what does justice look like for families whose loved ones were killed?
This podcast delves into the history of the US's Deep South and the way authorities turned a blind eye to horrific crimes. James Edwards seeks answers to these questions, reflecting on his own family's experiences along the way.
Out For Blood
This may have the title of a true crime podcast, but the only crime here was the one against entertainment. In 1988 the fateful decision was made to stage a musical based on Stephen King's classic horror novel Carrie.
The resulting production, by a UK-based theatre group, became one of the biggest flops in Broadway history. Here, two obsessive fans decide to find out the truth…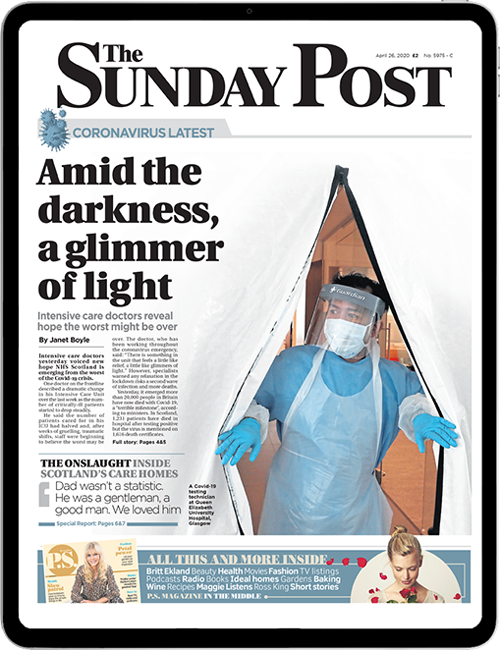 Enjoy the convenience of having The Sunday Post delivered as a digital ePaper straight to your smartphone, tablet or computer.
Subscribe for only £5.49 a month and enjoy all the benefits of the printed paper as a digital replica.
Subscribe