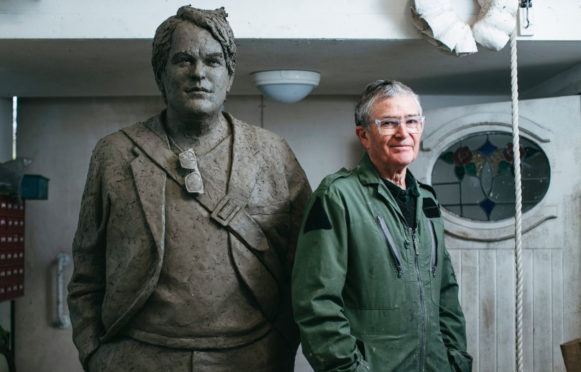 He was one of the finest actors of a generation and was famed for playing misfits and troubled souls before his death at just 46.
Now Philip Seymour Hoffman is to be immortalised in his home city of New York thanks to an artwork created by one of Scotland's leading sculptors.
David Annand, noted for his life-size bronzes and public art displayed around Britain and Ireland, told The Sunday Post he was thrilled to have received such a "superb commission". It's hoped the piece will be completed later this year.
He said the idea for the piece came from film producer James Declan Tobin, a close friend of the Hoffman family, who hopes the tribute will become a major attraction in New York.
David, who is working on the statue at his studio in Fife, said: "James got in touch just under a year ago as he wanted to commission a memorial to Philip and we went from there. Philip's mother's family were from Ireland and I've had a lot of work there, including a Rory Gallagher tribute in his home town of Ballyshannon, and James identified me from this. He had an idea for a statue and we decided to do the head first to see how it went.
"We got approval and a copy of this was going to go on exhibition with the Scottish Portrait Awards before things went on hold because of Covid.
"The full figure is about 110% life-size. I have been carrying out various adjustments and I hope it will be completed within a few months. James has been great to work with and it has been a really superb commission as it has evolved."
David, who also sculpted a statue of comedians Billy Connolly and Chic Murray, which we revealed last month has lain in storage for more than 10 years amid an ongoing planning wrangle, said: "We want to capture Philip in the appropriate way. He is something of a chameleon in his films so it has been challenging but that's what has made it such a rewarding commission. It will be cast this year and then we can look at exporting it to the US."
Hoffman, a character actor who won a string of awards including the best actor Oscar for the title role in the 2005 film Capote, was hugely in-demand thanks to his versatility, yet made a name playing offbeat types.
His credits also included Almost Famous, in which he played music critic Lester Bangs, as well as Moneyball and the Hunger Games series. A dad of three, he had been sober for 23 years before relapsing into drug misuse in 2013. He died following an overdose a year later.
Producer Tobin, originally from Waterford, Ireland, but who moved to the US in the 1990s, said: "I got to know the family via Phil's brother Gordy a number of years ago and became friends also with their mum Marilyn, a remarkable woman who raised her children then retrained as a lawyer and became a judge. Her grandparents came from Cork and, although I was something of a more recent immigrant, we shared that bond.
"Phil's death was a terrible time for them but his career and his achievements were a great source of pride and solace for his family. After he died there was a lot of shock but I didn't want silence to eventually prevail.
"I began looking for a sculptor outside the US and was drawn to David's work of Rory Gallagher and got in touch. He has to be one of Europe's finest sculptors and is a great match for what I am trying to do.
"Phil really left his mark and I thought it would be great if we could get him back to his family and back to the people of New York City.
"It's David's first US statue and it has been a privilege to work with him. We are looking for a home for it in New York and it would be a fitting tribute to Phil if it could become a landmark in the city."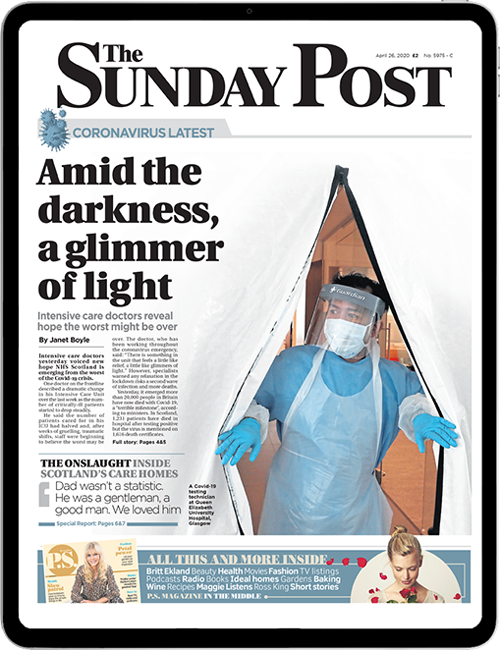 Enjoy the convenience of having The Sunday Post delivered as a digital ePaper straight to your smartphone, tablet or computer.
Subscribe for only £5.49 a month and enjoy all the benefits of the printed paper as a digital replica.
Subscribe