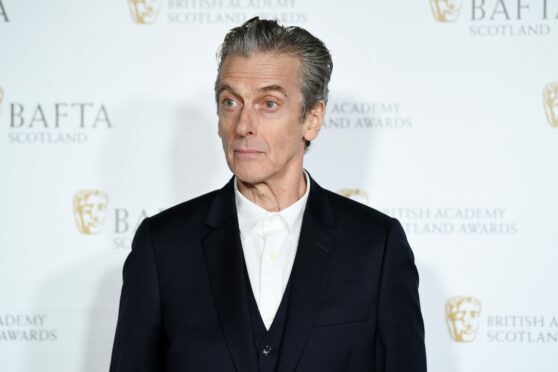 When Peter Capaldi walked down the stairs into the tenement's dingy basement it felt like another world.
Peering into the gloom of the makeshift recording studio called The Hellfire Club, he prepared to record a bunch of songs he'd written for punk-rock band The Dreamboys.
The aspiring singer suddenly found himself rubbing shoulders with Simple Minds, Orange Juice, Aztec Camera and Clare Grogan of Altered Images. They, too, had ambitions to make it as musicians and each would go on to write their own chapter in Scottish pop history.
But Capaldi, then a student at Glasgow School Of Art, followed another path as he struck out into acting, and never looked back during an acclaimed career during which the 12th Doctor Who and foul-mouthed political spin doctor Malcolm Tucker in The Thick Of It were just two of his standout roles.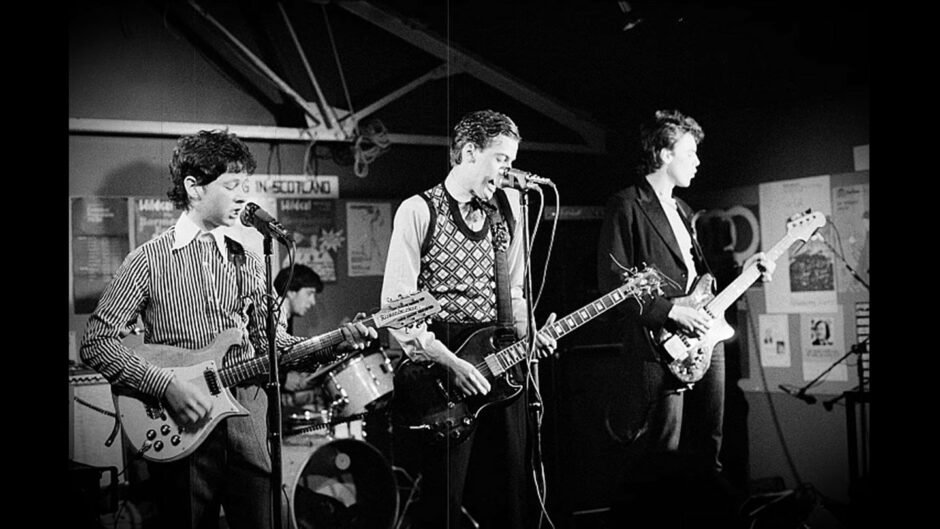 Now, 41 years later, he has returned to his first love. On November 19, Capaldi will release his debut album, St Christopher – more than four decades after The Dreamboys put out their first and only single, Bela Lugosi's Birthday, on the indie label St Vitus Dance.
The album was produced by his friend Robert Howard, better known as Dr Robert of hit 1980s band The Blow Monkeys and, discussing his passion for music, the former Time Lord spun back through the years to reminisce about the scene that first captured his imagination.
"In the late 1970s, Glasgow was exploding and everybody seemed to be in a band," he recalled. "But I'd been quite uncool at school. I'd see guys carrying Pink Floyd albums under their arms and wasn't really into music because I was a bit frightened of the hierarchy.
"I remember going to somebody's house and they played me Heart Of Gold by Neil Young. I thought it was the most incredible and beautiful thing.
"But of course you couldn't actually say that when you were 16. So I was always scared of not being au fait enough to join in.
"When I went to art school in 1976 all that changed. Everybody was listening to Love And Affection by Joan Armatrading, and then The Sex Pistols happened. We'd all previously had long hair and wore army greatcoats but we came back after the winter break with peroxide hair and plastic trousers."
Capaldi's musical education came from buying records in Listen or Graffiti and hanging out in venues like The Rock Garden, The Griffin and Maestro's. The legendary Glasgow Apollo also played a significant role.
"I saw Television play there in 1977. They were an incredibly influential and strange guitar band who came from CBGB's in New York," he said. "They were supported by Blondie but it wasn't packed. I was sitting in a half-empty Apollo watching them. It's amazing when you think of it.
"I also saw David Bowie on his Stage tour the following year. He played for four nights and I managed to get tickets for three of them. Glasgow was a really happening city."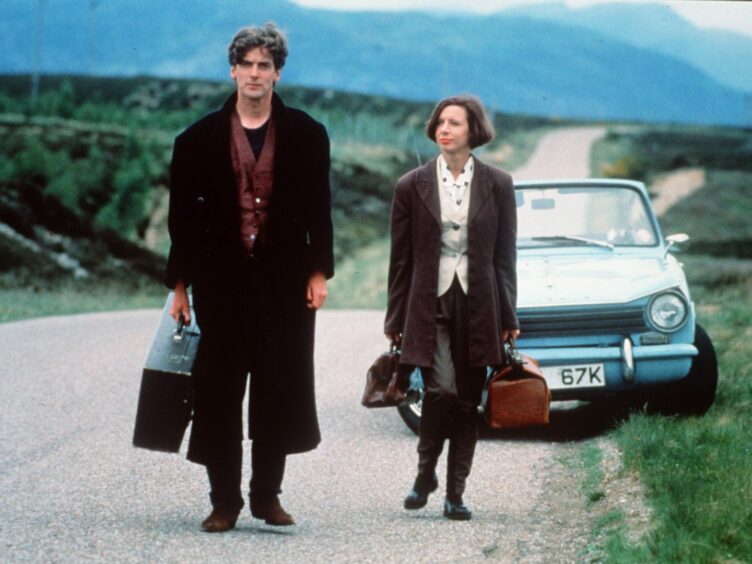 When Capaldi formed The Dreamboys at art school things moved up a gear. "I'd got involved in trying to put a play on and somebody said, let's put a band together and do a concert to raise money for it," said Capaldi.
"I became the singer and thought, I really like this. In 1977 we started getting a few gigs but we chose the worst band name you could think of. I don't know where we got The Dreamboys from. We were thinking more of a kind of Kafka-esque, German expressionist, Dr Caligari-type dream/nightmare thing.
"As opposed to a Chippendales kind of group, which we could not have foreseen at the time. You'd record your band on a cassette then take it around the pubs and ask them to listen to it, hoping they'd phone you back. Eventually we started getting gigs. We became part of the whole Glasgow scene. It was a wonderful, glorious time."
The band built up a following with his eccentric stage persona capturing the imagination of fans. "We were really surviving week to week, gig to gig," he recalled. "Our problem was that we didn't take ourselves seriously enough. We were having too much of a good time. Even with no money you still thought you were a superstar while strutting your stuff in The Rock Garden or the QM Union. As soon as you got on that tiny wee stage, you were away."
The Hellfire Club – in a lane adjacent to Charing Cross in Glasgow city centre – was also pivotal to the band's steady progression.
"It was run by David and Jaine Henderson, who were brother and sister," recalled Capaldi. "They'd worked with Simple Minds. David was the band's sound engineer and Jaine did the lights. They'd actually been on proper tours in Europe and America. So they were kind of rock aristocracy to us. They were wonderful, imaginative and elegant people. David had made a very rudimentary studio in this crumbling building. He got chipboard and soundproofed it.
"He had a four-track TEAC tape machine which was primitive even in 1978. The Beatles and everybody had been much further ahead than that way back in 1969.
"David was totally part of the scene and had the imagination – part of the zietgiest. He never charged you very much either so long as you brought some drinks. It was our own wee movement within a movement."
The Dreamboys' single was played a couple of times by DJ John Peel on Radio One. "But we were the only Scottish band never to get a session on his show," said Capaldi, laughing. "Peel was brilliant and has done so much for so many…but not us."
But their success was short-lived. After the band ran out of steam, Capaldi, 63, who recently celebrated his 30th wedding anniversary to actress Elaine Collins, who starred with him in Soft Top Hard Shoulder a year after getting hitched, moved into stand-up comedy and acting.
"I loved being in the band but we were not making any money and scratching from gig to gig," he said.
"Our records were not selling very well either and we were all running out of patience. I thought, fate has presented me with a signal. This might be for me, so let's give it a go."
In 1983, he got his first real break when Gregory's Girl director Bill Forsyth offered him a part in the movie Local Hero, which starred Burt Lancaster, Denis Lawson and Fulton Mackay.
He never looked back and has now appeared in more than 40 movies and television dramas including The Crow Road, The Field Of Blood, In The Loop, Paddington, Waking The Dead, World War Z and The Suicide Squad.
"I've always loved music and been interested in it but my career and life took me in another direction," he said. "I didn't keep up playing or songwriting but I always maintained a real passion for it.
"However, I don't want people to think this is me saying, I'm a rock star now. I have the greatest of respect for musicians. The great ones have written songs and played guitar for the last 40 years. I haven't done that. At 63, I'm a bit of a Johnny Come Lately. Unlike them, I haven't put in the hours.
"But I did take the making of this album very seriously. The first new song I wrote was called If I Could Pray. Robert gave it to his musicians, who were real professionals.
"They just went bang, and recorded it in a day. I was both amazed and excited by that. So I thought, I'll just keep going. And that's how the album was made."
The bandmate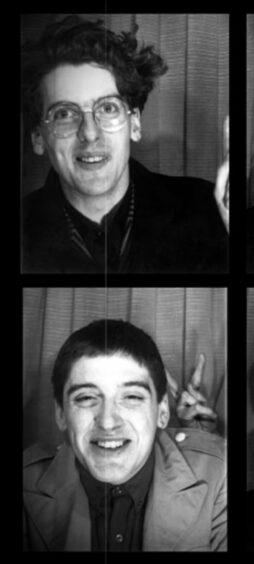 Capaldi wasn't the only member of The Dreamboys to go on to bigger and better things.
In 1978, the band, who had no permanent drummer, were approached by a teenager who asked if he could try out.
"We arranged an audition and he was absolutely terrible," said Capaldi. "He was hilarious though, one of the funniest people I'd ever met. But that wasn't enough to get him the job."
His name was Craig Ferguson. A second audition proved more successful and he joined the line-up.
"What made me laugh was that Craig came from Cumbernauld so he thought we were big just because we were a Glasgow band," he said. "He felt it was like moving into the metropolis to come and work with us."
Ferguson, 59, credits Capaldi with inspiring him to try his luck as a stand-up comic. He created the persona Bing Hitler who was a hit on the Scottish comedy circuit.
He later moved to the US and in 2005 became host of The Late, Late Show with Craig Ferguson – which was a ratings winner for CBS.
He voiced Lord Macintosh in hit 2012 Pixar movie Brave and now hosts quiz show The Hustler on the ABC network.
"I always think with comedians you're either a natural or you're not. Craig is somebody who has a real comic take on life," said Capaldi.
The breakthrough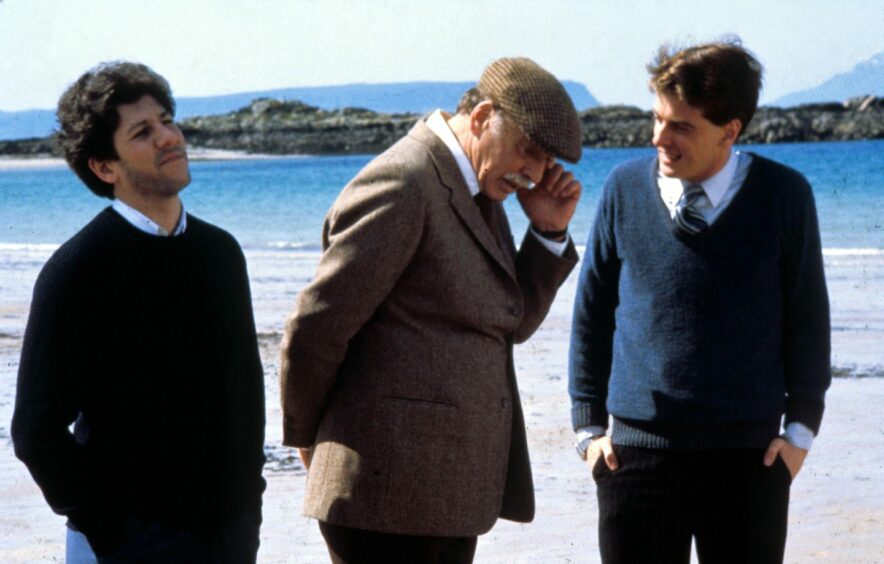 Capaldi's first big role, in the 1983 movie Local Hero, was a real baptism of fire.
The film was the story of Felix Happer, an eccentric Texan oil billionaire who wanted to buy up a picturesque Scottish village to build a new refinery. It starred Oscar-winning actor Burt Lancaster.
Peter was cast as the gormless Danny Olsen, who worked in the Scottish regional office of the oil company. "It was quite scary as there was nothing in my life which had prepared me," he said.
"One minute, director Bill Forsyth asked would I be interested in being in a film, the next it had turned into this thing with proper actors and cameras."
But Capaldi really hit it off in his scenes with the Hollywood legend. Well, almost.
"Burt Lancaster was a Hollywood star, but he was charming and made everything so easy," recalled Capaldi.
"One day he said to me: 'Kid, your accent is fabulous but I can't understand a word you say.' I'd get him to talk about Marilyn Monroe and Humphrey Bogart. It was mind-blowing."
Capaldi has something in common with the US movie icon: he has also won an Academy Award. In 1995, he was presented with the Oscar for best live action short film for Franz Kafka's It's A Wonderful Life, which he wrote and directed.
"I didn't even know they gave Oscars for short films," admitted the star of The Thick Of It. "I was staying with a friend in Glasgow and when I went back to her flat there were 48 messages for me on her answering machine. It was people congratulating me on being nominated.
"I had no money to make the trip. So I had to cobble together the cash just to get there.
"Suddenly I was sitting in the auditorium thinking …there's an Arnold Schwarzenegger lookalike. But it wasn't, it was the real thing. The whole night was a dreamlike experience."
The comedy icon
As foulmouthed spin doctor Malcolm Tucker in The Thick Of It, he crushed politicians with expletive-laden character assassinations.
Ironic, then, that Capaldi thought he'd blown his chance of landing the iconic role by being rude to the show's creator. "I'd got fed up with acting and was on the brink of packing it in," he explained. "I got a call to go and meet my fellow Scottish-Italian, Armando Iannucci. Another audition hadn't gone well. I was in a really bad mood. So when I got to Armando I deliberately gave him a bit of a hard time not realising by doing just that God was smiling on me."
Of Tucker, reportedly based on former PM Tony Blair's right-hand man, Alastair Campbell, Capaldi said: "It was like having a water cannon of bile you could fire at people and blow them apart. And your colleagues were paid to just take it. You tear them to pieces with insults that are way smarter than any I could come up with."
The review
So what does broadcaster and music journalist Billy Sloan think of Peter Capaldi's debut album, St Christopher?
Peter Capaldi salutes varied influences such as David Bowie, Bob Dylan and The Velvet Underground on his impressive debut album.

When I played the title track on my radio show I deliberately refrained from identifying the artist in advance so listeners would judge the music strictly on its merits.

Reaction was positive to his deep, almost Nick Cave or Leonard Cohen-style vocals.

From the driving rock of It's Not Over Until It's Over, to the colourful lyrics of Atlanta Vacant Lot and haunting Take What You Need he's prepared to take a few risks musically.

Standout is The Great Magnificence, a dark, brooding electro-pop song with a real contemporary feel. Capaldi could have cashed in on his screen fame but has gone the opposite way and made a fine record which demands a bit of investment from fans.

And that's good news, for we've already got more than enough actors-turned-pop stars. Just ask Bruce Willis or Russell Crowe.
---
Peter Capaldi is on The Billy Sloan Show on BBC Radio Scotland on Saturday at 10pm, talking about the making of St Christopher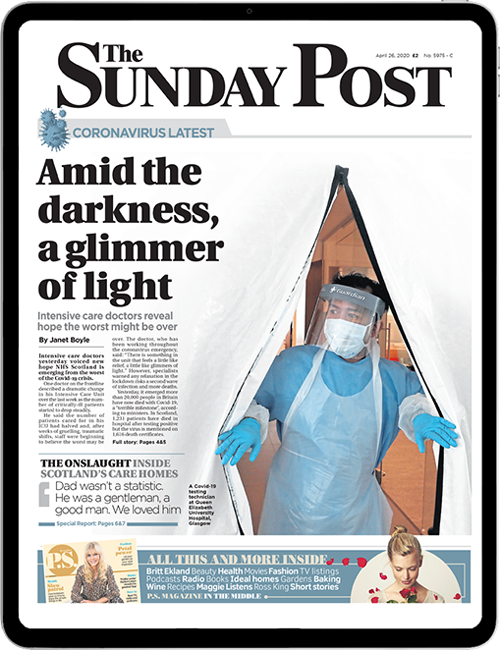 Enjoy the convenience of having The Sunday Post delivered as a digital ePaper straight to your smartphone, tablet or computer.
Subscribe for only £5.49 a month and enjoy all the benefits of the printed paper as a digital replica.
Subscribe