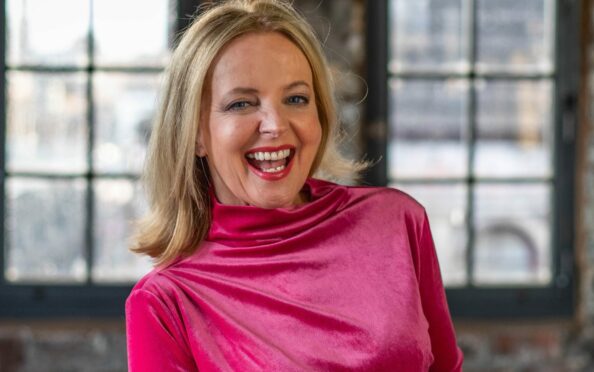 It has been 40 years since Clare Grogan made her acting debut in Scotland's best-loved high school movie.
But despite now being closer to 60 than 16-year-old Susan she played in Gregory's Girl, she can still identify with movies made for young people.
Which is why, when asked to curate the Reel Women season of films for the historic Bo'ness Hippodrome cinema, her list was filled with plots about teenage dreams and strong, young female characters.
Grogan, 59, who has a 16-year-old daughter of her own, said it's important that adults watch them too – so they can remember just how tough it was growing up themselves.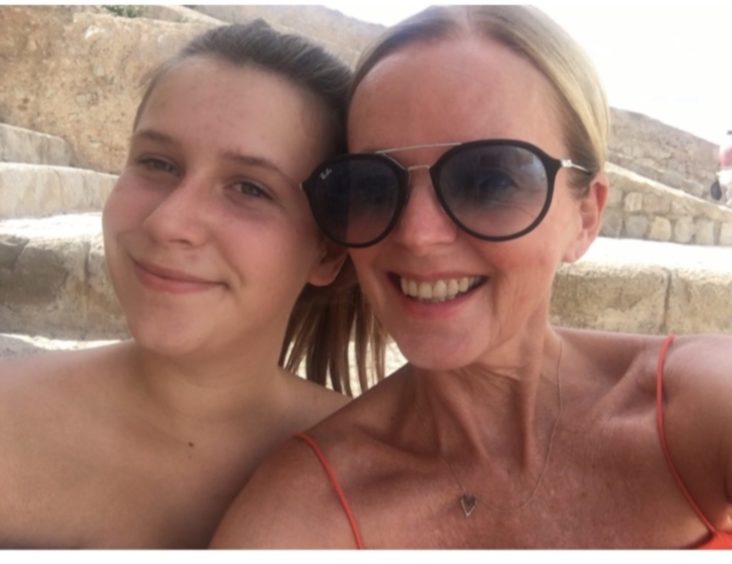 She said: "There's something about being 16 and being almost 60 that isn't so different. The messaging becomes different when you're an adult, but it's just as important to understand because as a parent you can really learn from it.
"We are all guilty of forgetting what it was like to be a teenager, and going through lockdown together with my daughter, Elle, brought me to the conclusion that being 16 is really tricky and we just need to be a lot kinder to teenagers. But I also realised that a lot of things she feels I still feel myself, like slight insecurity and anxiety of not knowing what's coming next.
The Altered Images singer, whose acting work includes Red Dwarf, EastEnders and last year's Scots rom-com Lost At Christmas, is proud to have been in one of the most beloved teen films of all time, and believes Gregory's Girl has definitely stood the test of time.
"It was great seeing it a few years ago at the BFI in London. I took Elle along, and I loved seeing how much fun people were having, they were really laughing and it really deserves its glorious reaction that still continues today.
"As a coming-of-age movie, they don't come much better."
For the Reel Women festival at the Hippodrome, Clare has recorded video introductions to the special screenings which run throughout August. Her selection includes coming-of-age comedies including '90s classic Clueless, inspired by the Jane Austen classic Emma, and Oscar nominated hit Lady Bird, starring Saoirse Ronan as a high-school outsider.
She also picked hard-hitting Syrian documentary For Sama, about an 18-year-old student becoming a young mum during the civil war, and The Piano, about a mute Scots mum and her daughter struggling in Victorian rural New Zealand.
A massive fan of a diverse range of movies about teenagers and young women, here Grogan chooses some of her favourites.
Pretty in Pink/Sixteen Candles/The Breakfast Club, 1980s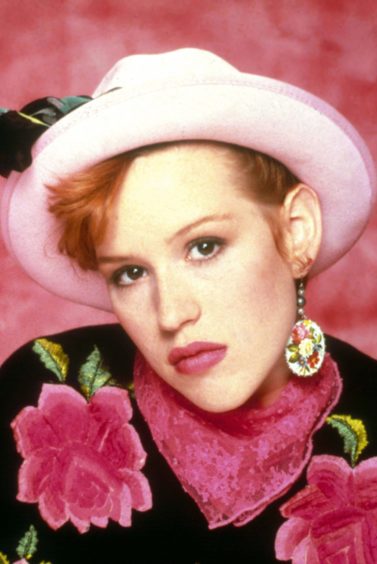 Clare's hit single Happy Birthday featured in many films of that time and, after the success of Gregory's Girl, she was invited to a casting meeting with legendary teen director John Hughes but was unable to make it as she was on tour at the time.
She was always a fan of his '80s teen films such as Pretty in Pink, Sixteen Candles and The Breakfast Club, but admits that some elements haven't aged well. Scenes including upskirting or stealing girls' underwear have been widely criticised in recent years.
Clare said: "I watched a lot of these with Elle, with mixed feelings. I can watch and be really entertained, but some have stood the test of time better than others.
"Some films from that era can be quite challenging, and I can't believe that we were all OK about that. But I am so glad that our young people today are not having it. I'm delighted that's the world we live in now. We've got a really exciting future ahead of us because of these young people who are standing up for what's right."
Clueless, 1995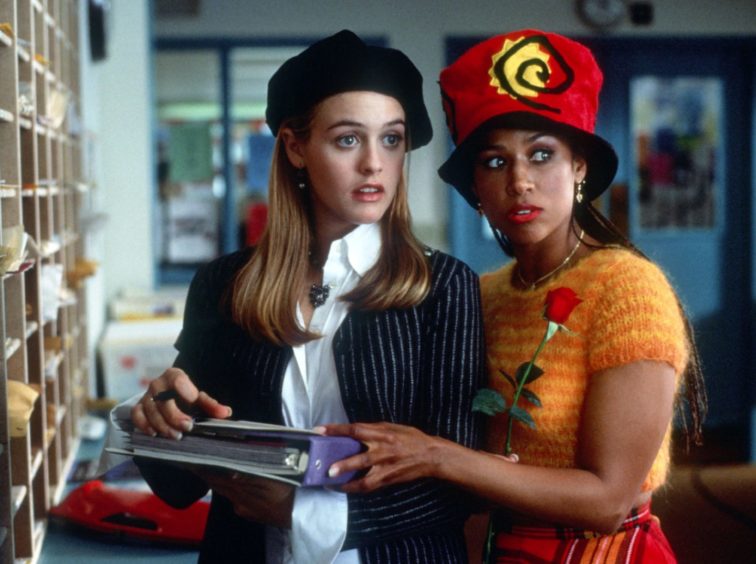 Amy Heckerling's 1995 comic retelling of the Jane Austen classic Emma shot Alicia Silverstone to fame, playing Cher, an image obsessed Beverly Hills high school matchmaker.
Clare said: "We watched this again during lockdown. I loved it when it first came out, but I'd forgotten how funny it was. It's also got that little bit of cleverness about it and it's a great coming-of-age story.
"I remember it inspired a whole generation of fashionable Alicia Silverstone wannabes and I still walk around and see girls with the plaid skirts and long socks.
"A big part of teenage life is the period of self-discovery and thinking that you kind of know it all and the charm of it is when she recognises that she is maybe different to the person she thought she was. Overall, it's a real laugh and I love the silliness of it, and there are great quotes and one-liners."
Lady Bird, 2017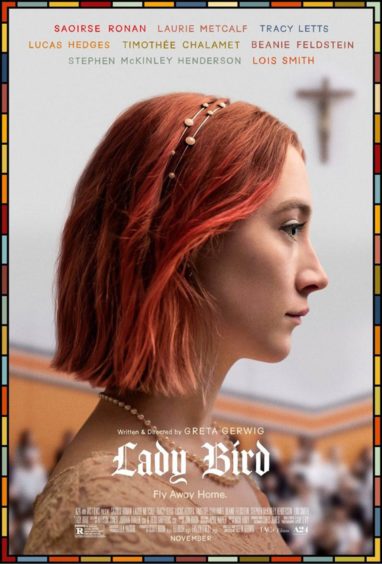 Greta Gerwig's Oscar-winning indie comedy drama starred Saoirse Ronan and Laurie Metcalf as a warring mother and daughter.
While it just missed out on Clare's Hippodrome shortlist, it's one of her all-time favourites and she loves celebrating it.
"I absolutely loved Lady Bird, and I was thrilled when the trailer came out for Film4, and they used Happy Birthday, so I consider myself to be involved in an Oscar-winning movie based on that very loose connection," Clare smiled.
"I loved the relationship between her and her mother, and the moment she jumps out of the car, of her wanting to escape the tension.
"I think our generation of parents are all very caught up in wanting to be our children's friends, and there's something to be said for that but they do really need parents, they need boundaries and to know where you stand, and sometimes that makes you really unpopular.
"I absolutely loved this film."
For Sama, 2019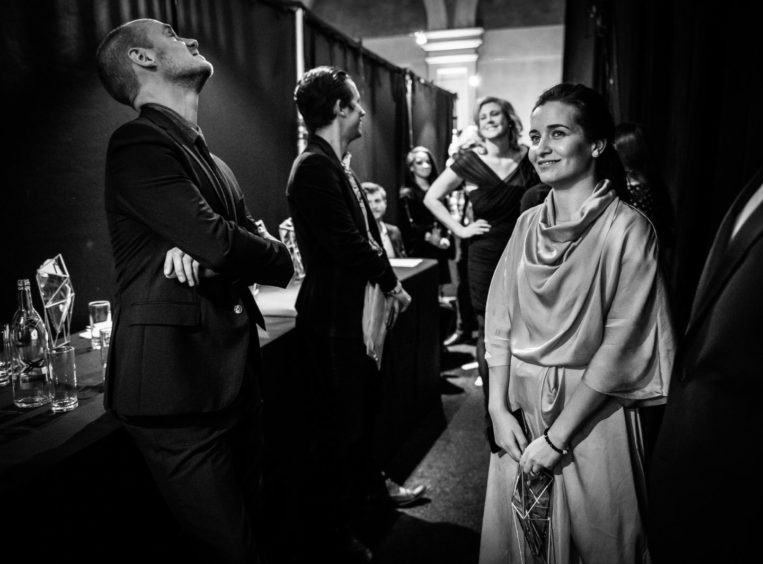 Syrian film-maker Waad al-Kateab documented her life from being an 18-year-old student in Damascus to raising a baby in the middle of the civil war.
Clare said: "This is all about just what people will put themselves through to tell the story, and you can tell she was compelled to do it because of the absolute injustice of what was going on around her and she needed her story to be told.
"It's about this very intimate family life when she falls in love with her friend, they marry and they have this child together, and the fact that she stays and keeps documenting what's going on around her until it gets to the point where she has to go.
"And there's a lot of laughter in the film, and all of us can recognise a little bit of facing a really difficult time, how the people you are surrounded by are so important to you.
"On an emotional level I came very close to almost walking out of the cinema, because the tension was too much but if this woman had put herself in this position to make this documentary, I have to give it my time."
Babyteeth, 2020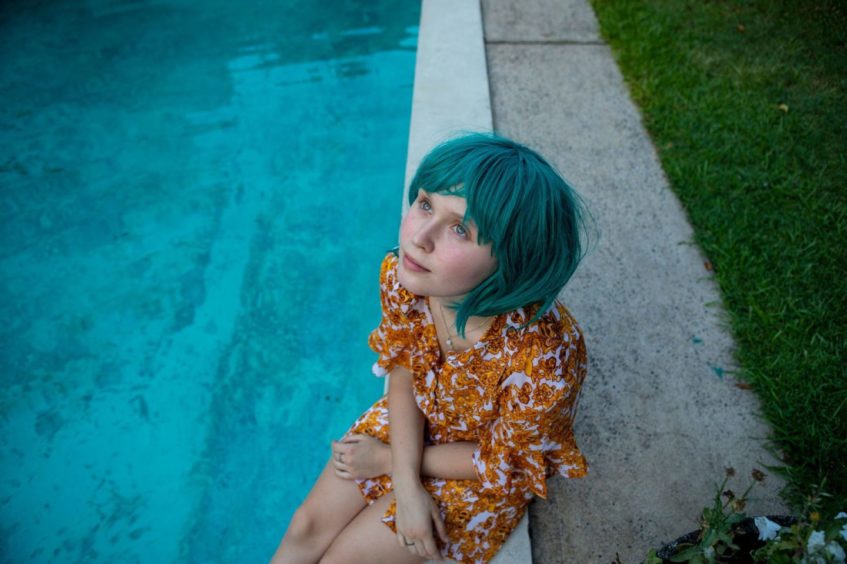 Shannon Murphy's Bafta-nominated comedy drama about a 16-year-old girl coming of age while dealing with terminal cancer was launched on Netflix during lockdown.
Clare said: "We are always trying to find things we can watch with our daughter Elle and she chose this one.
"I loved it, and the funniest and most perplexing thing is the daughter in the film falls for the least appropriate boy on the planet, he's honestly every parent's worst nightmare.
"But it's so clever because it's about how easy it is to judge people and trying to understand that sometimes you have to free your mind a little bit of preconceptions.
"We're witnessing this family coming together while facing this really difficult thing with their daughter having terminal cancer. You're really aware of the pain they're experiencing, but it's flipped to become incredibly positive.
"The performances are great, it's a real ensemble piece and having come out during the pandemic, it now deserves to be seen on the big screen."
---
Reel Women runs at the Bo'Ness Hippodrome until September 23. Info at hippodromecinema.co.uk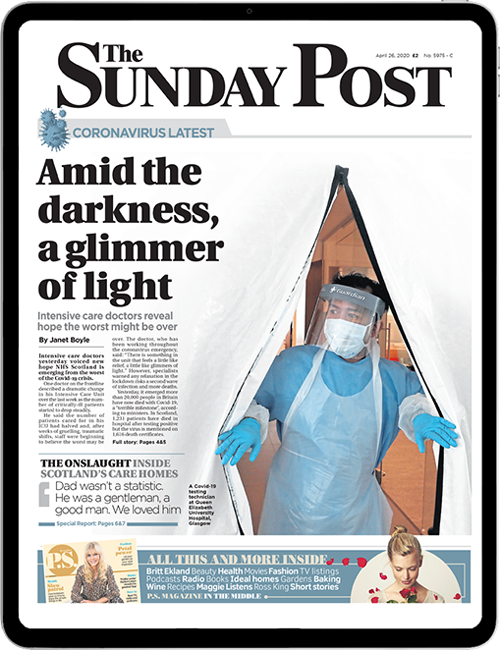 Enjoy the convenience of having The Sunday Post delivered as a digital ePaper straight to your smartphone, tablet or computer.
Subscribe for only £5.49 a month and enjoy all the benefits of the printed paper as a digital replica.
Subscribe