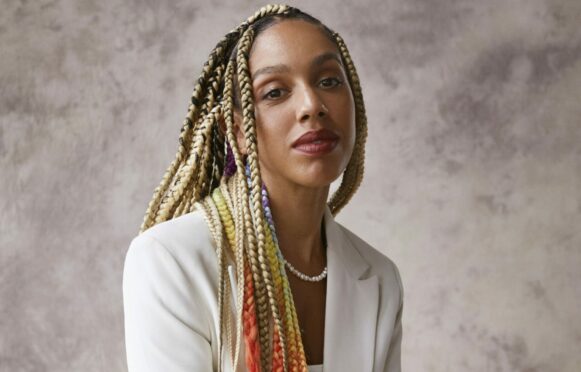 Community can be a wonderful thing, according to Pearl Mackie. She knows, having grown up in a supportive one; namely See Red, the feminist collective founded by her mother, Suzy.
There's also the Doctor Who fandom who embraced her when she landed the role of Bill Potts, companion to Peter Capaldi's Timelord, in 2017.
Then she became part of the LGBT community last year when she came out as bisexual.
All of these groups were a positive influence on the 34-year-old; but now she's tackling the other, darker side of communities in The Long Call which airs over four consecutive nights this week, concluding on Thursday.
Ben Aldridge and Mackie are two detectives investigating a homophobic and possibly murderous religious group. Delving into a toxic and bigoted community felt like a fresh subject for mainstream telly, according to Mackie.
"It feels quite current, and it's something that you don't necessarily see, or I certainly haven't seen, on prime-time TV," says the Londoner, who has been concerned by the homophobic abuse still suffered by the LGBT community, adding: "In the wake of last year, of the Black Lives Matter stuff, there's just so much. There's so much stuff going on. We're still dealing with the Sarah Everard case.
"It just shows there's a lot of toxicity in this world and I think it's kind of good ITV hasn't shied away from this or said, 'Oh, this is a lovely happy little community where everything's great and wonderful and there just happens to be a murder'."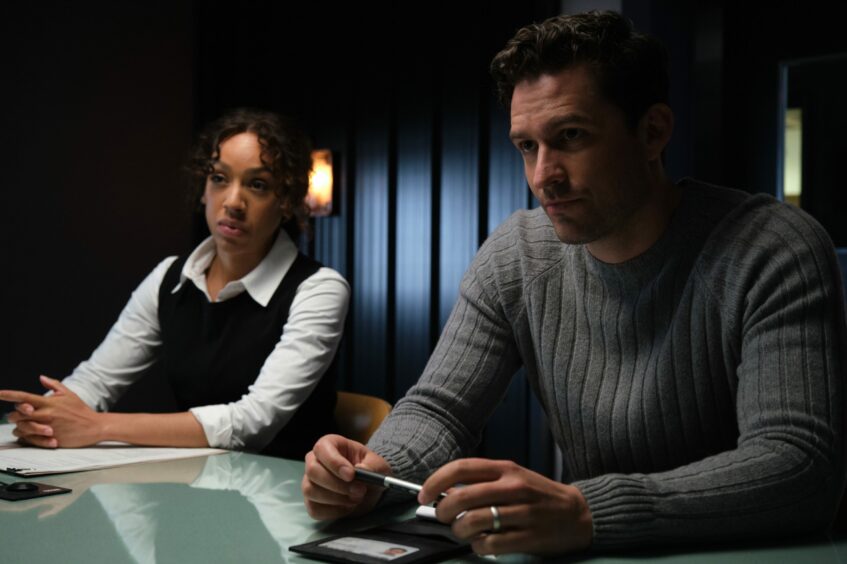 Not your typical detective
In the mini-series based on Ann Cleeves' novel, Aldridge plays a detective who moves to Devon and back into the orbit of the community that rejected him for being gay; meanwhile, Mackie's detective sergeant has fled London and an abusive partner with her two teenage children.
"She's not your typical detective," says Mackie. "When I first read that I thought, 'How does anyone manage to hold down a job as a successful police detective all the while going through a horrendous home life and raising two children single-handedly?
"I don't imagine someone with an abusive husband is going to be very caring or nurturing.
"So I thought this was a fascinating insight. Her experiences as a survivor of domestic violence have perhaps made her more acutely aware of these things."
Delving into a character is something Mackie clearly relishes. She talks on our Zoom call (taking a break from a secret project) of the nuance and flaws of The Long Call's characters.
It's an eye for detail she first witnessed in Peter Capaldi on Doctor Who, which was her second television job after a short stint on BBC daytime soap Doctors.
"He's so detailed in a brilliant way," she says with a grin. "He doesn't ever limit himself to just one way of doing things, and he really likes playing around with things and getting into the minutiae of the scene and the characters. He taught me so much, really."
The man who played fearsome Malcolm Tucker also imbued in his rookie colleague an ability to speak up and out.
"He taught me the importance, when everything around you on set can feel quite chaotic and busy, of taking the time and to take those moments to just be true to what you're doing and not to get too swept up in everything else that's going on," she recalls.
"Sometimes someone needs to run over and do a make-up check, and that's fine. But also it is OK to say, 'Actually, that'd be great but can I have two seconds to just finish this rehearsal'.
"I'm not saying that means you're more important than anyone else, because I don't support any sort of hierarchy like that on sets. But Peter helped teach me it's important to remember as an actor it's my job. It's what we're there to do. You're there to tell the story, and it's important to get that all kind of straight in your head first before the cameras start rolling."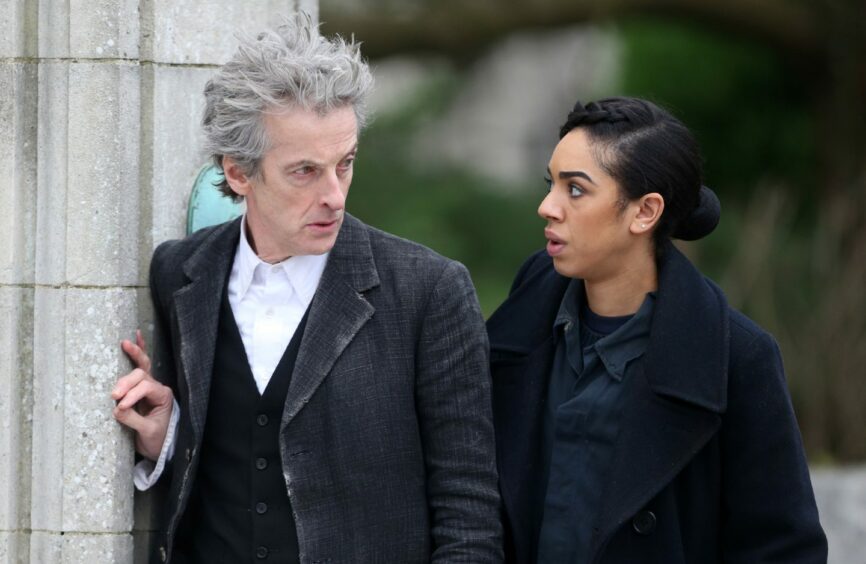 Fan support
Fans of movies as well as TV shows like Doctor Who can be vocal about what happens in their treasured universes. Not everyone was happy when Jodie Whittaker became the first female incarnation of The Doctor, for instance.
But when Mackie's character was revealed to be gay in her series, the response of the show's battalions of devoted fans seemed overwhelmingly positive.
"I think a lot of the fans of Bill, particularly, are quite progressive in their views," she explains. "And the ones that aren't are very vocal. But, yeah, I think on the whole the Doctor Who fandom is much more positive.
"Doctor Who is a show that continues to have a changing lead character, and you're obviously always going to get people who prefer one Doctor to another or one companion to another.
"Within the show itself, it's about change, and it's about learning that you can accept new things and to be open to new possibilities.
"I really love that about it and the fandom. They really reflect that openness, and that kindness."
The feminist collective in which she grew up as a child was oddly similar to the larger group of Whovians who have embraced her since 2017.
"I was always taught that it's important to be feminist, and not just as a woman. It's important for everyone to understand that doesn't mean being negative to any other genders, and that it is not exclusively for women," she says, thoughtfully.
"Feminism is about equality, really, and I think that's something that, growing up, was instilled in me; that everyone should be treated equally and fairly.
"That's not really something happening currently in the world but it's something that is very important to me to fight for, and to continue to fight for, anyone who's not being treated fairly.
"Anyone that's not straight white cis men, basically."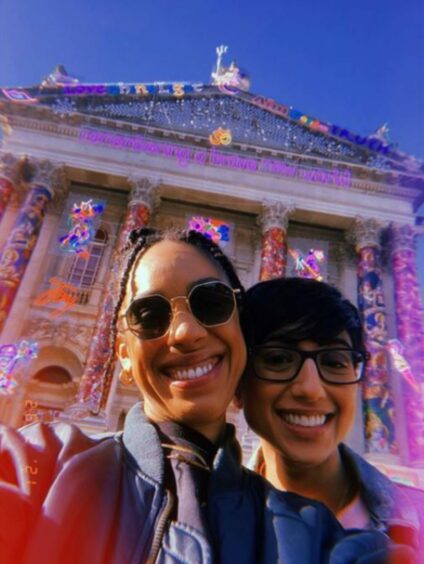 Last year, in an Instagram post, Mackie chose to reveal she was bisexual. She is in a happy relationship with girlfriend Kam.
"You have stolen my heart, please never give it back," she wrote in another social media post about her.
"It wasn't really news to my friends and family, just sort of in the public sphere," says Mackie about revealing the news.
"But, yeah, I think it was overwhelmingly positive.
"I feel very happy to have been able to come out in that way, and to be supported. The industry itself has completely changed in the way that we look at sexuality and queerness and actors who are queer.
"I'm very lucky that this was the time I was ready and able to come out, and coming out into an industry that is much more welcoming.
"The community I grew up in was very, very open in terms of sexuality, and open to engaging in all of the spectrums. I was very lucky in that way. I was always very aware that it was OK to not be straight, which is great."
Coming up for Mackie is a starring role in a new production of Henry Fielding's Tom Jones, which she has just finished filming.
At the end of a long day of period drama the best thing to do is to relax with friends and family.
"I like to spend time with my girlfriend. We like to go and eat new stuff and go to exhibitions or the theatre," she said.
"I find taking your make-up off, or the wig or something like that at the end of the day is quite useful for unwinding. It's like disrobing or, literally, taking your character off.
"That can be quite nice, to reflect and have a nice bit of time to be like, 'OK, cool. That was that.'"
---
The Long Call, ITV, Monday-Thursday, 9pm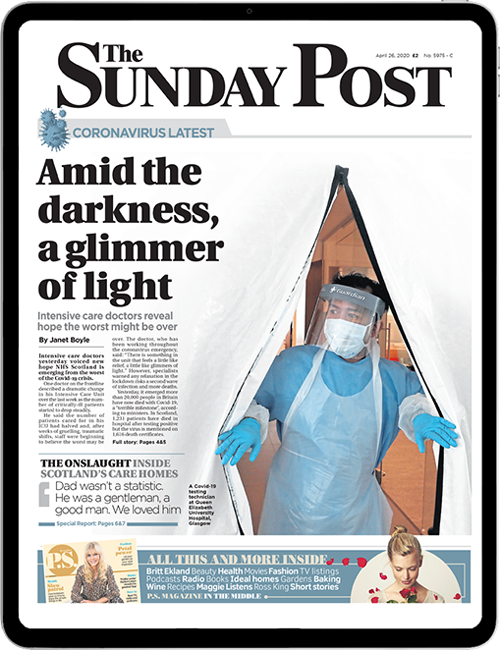 Enjoy the convenience of having The Sunday Post delivered as a digital ePaper straight to your smartphone, tablet or computer.
Subscribe for only £5.49 a month and enjoy all the benefits of the printed paper as a digital replica.
Subscribe