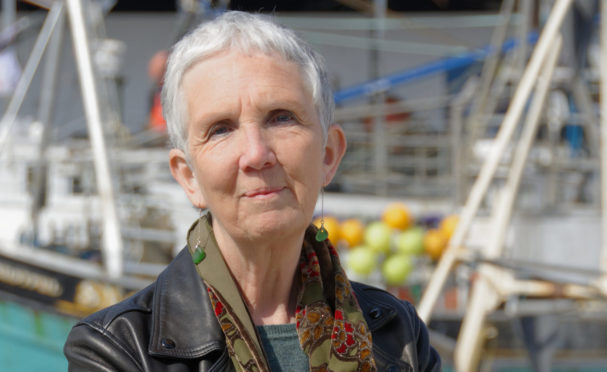 When bestselling author Ann Cleeves spread her wings after dropping out of university, she would land on Fair Isle with no real idea of where she was or what she would do.
The Vera novelist took up a position at the island's famous bird observatory, with her own journey mirroring that of the many birds to have found sanctuary on the island over the centuries.
Her time there proved to be life-changing. She met her husband, Tim, on that first visit in 1975, as well as a number of lifelong friends. It also provided the inspiration for her series of Shetland books, with the publication of Raven Black, the first in the series, allowing her to become a full-time writer.
It's that sense of connection that has led to Ann taking on the role of patron of Fair Isle Bird Observatory, with a fundraising drive aiming to rebuild it after being destroyed by fire two years ago. Described as the hub of the island, the loss of the observatory has been devastating to both the islanders and to twitchers, as visitors from around the world would converge on the island annually to look out for the 388 different bird species to have been recorded there since the first observatory opened in 1948.
"It was a beautiful new observatory and it was a horrible thing to happen, but thankfully no one was hurt," said Ann. "People have been bird-watching on Fair Isle since the mid-19th Century. It's a special place for people interested in natural history – a rock stuck in the middle of nowhere. If a bird gets lost, that's where it settles, because it's like a sanctuary, and I think it's a sanctuary for a lot of people, too. It's a very special place.
"A lot of what we know about bird migration comes from work done at the observatory. There have been a number of rare birds spotted there, probably more per square mile than anywhere else in the UK. It attracts many visitors to Fair Isle."
Ann was one of those 46 years ago. She first visited on a whim, after hearing about the availability of summer work.
She explained: "I'd dropped out of uni and was working in London, but I'm not a city girl and I didn't enjoy it. By chance, I met someone in the pub who was going to work on Fair Isle and I said it sounded like an adventure and I wouldn't mind going, despite having no clue where it was. I was told they were desperate for an assistant cook in the observatory. Even though I had no experience, I was given the job.
"I travelled from my parents' house in North Devon and my first thought upon reaching Fair Isle was relief at touching dry land. The Good Shepherd was a horrible boat and I was so seasick for the three hours I was on it. Having done the overnight ferry from Aberdeen to Shetland, and then that next ferry, you realise you are a long way away, but it was dramatic, exciting and quite romantic to be out there miles from anywhere.
"I quickly fell in love with the island and its people. There is such a strong sense of community and I had no sense of loneliness. On my days off, I would knock on a door and be invited in for coffee or lunch. I embraced it – it was much more my sort of place than London. I still have friends there.
"It's also where I met my husband, Tim. He was a birdwatcher. We both came back for a second summer the following year and he proposed to me. It's still a place I go back to if I'm needing some space and time. When Tim died three years ago, it was one of the first places I went afterwards, to stay with friends." Using the Shetland Isles as the setting for her Detective Inspector Jimmy Perez character was also a pivotal moment in her life.
"I'd been published for about 20 years before Raven Black was published, but that was a career changer, it made a real difference and I was able to give up my day job of working in a library, so I'm grateful to the place in terms of my career, too."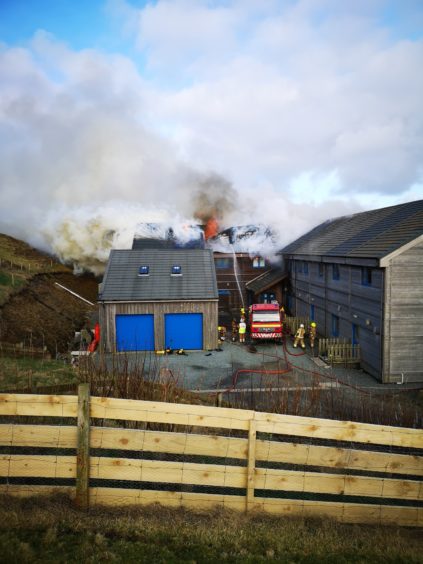 A fundraising target of £650,000 to rebuild the observatory has been set, and it is currently £45,000 short. It is hoped it can be rebuilt and opened again in 2023, and it feels appropriate that Ann is donating royalties from one of her Shetland books to help the cause.
"All royalties from Blue Lightning, which was set on Fair Isle, will be donated. There's a lovely new edition just out with an author's note about why it's such a special place to me," she explained.
While there will be no more Shetland novels from Ann – the eighth and final book, Wild Fire, was published in 2018 – the series continues on through the much-loved television adaptation. New episodes of the crime drama, starring Douglas Henshall as Detective Inspector Jimmy Perez, are currently being filmed on Shetland.
In fact, it is one of three TV adaptations of Ann's books currently being shot in various locations around Britain, alongside Vera in the north east of England and new series, The Long Call, in North Devon.
In the congested, highly competitive crime fiction market, most authors would kill to have just one of their characters adapted for the small screen, a fact not lost on Ann.
"There are so many great crime writers out there, so I feel a little embarrassed and guilty. It's a bit much," smiled Ann. "There are three shows filming at the moment. I think once you've had one success it's much easier, but there's also luck involved as well as having amazing actors in the form of Brenda Blethyn in Vera and Dougie Henshall for Shetland. I couldn't ask for better.
"With those shows being successful, it's less of a risk taking on something new, and the production company that makes each of them, Silverprint, are on my wavelength and understand my sense of place and characters. They seem to get it right each time.
"The BBC is back filming in Shetland now and hopefully the weather picks up because it's been snowing most days since they've been there. I think they're filming back-to-back series after missing last year. It's tough – it's expensive to get there with all the cast, crew and kit.
"I'd love to be in Shetland right now, as I have done in the past, to watch them film, but I can't do that. Usually I would be catching up with all my friends on the set at Vera, too. The makers of the shows are very kind to me – I think they know I won't interfere, as I know it's a different skill to write for TV than it is for prose."
The Long Call's setting of North Devon is where Ann grew up, and features new character Detective Matthew Venn, played by Our Girl and Fleabag actor Ben Aldridge. The second book in the series, The Heron's Cry, will be published later this year, having been written during lockdown.
"People are still wanting to lose themselves in fiction and books have had a boost," Ann added. "There is something reassuring about a sense of order being restored at the end of books and that's what we all need, a sense of optimism that things will get better soon."
The new edition of Blue Lightning is published by Pan Macmillan, is available at forumbookshop.com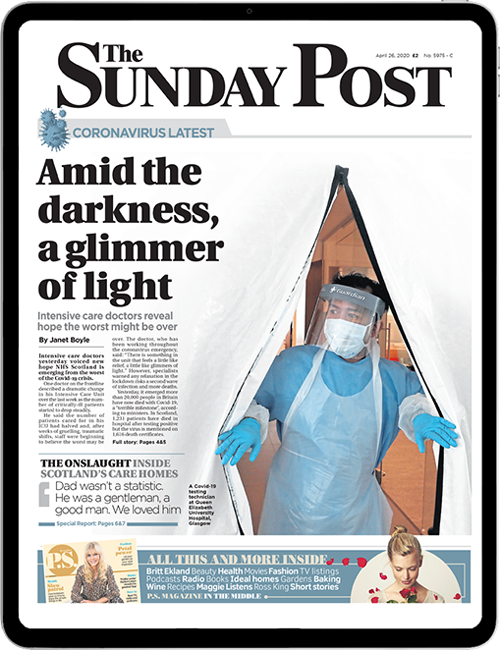 Enjoy the convenience of having The Sunday Post delivered as a digital ePaper straight to your smartphone, tablet or computer.
Subscribe for only £5.49 a month and enjoy all the benefits of the printed paper as a digital replica.
Subscribe