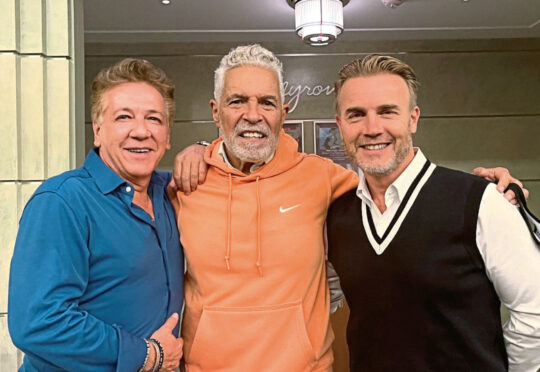 I've been continuing my mini tour out here and I don't even have an album or merchandise to sell. Last week took me slightly east from my home in Hollywood to Las Vegas, Nevada, one of my favourite places in the world.
I was there to catch up with my old pal Gary Barlow and immediately we talked of wine.
But it wasn't about ordering some – that came later! This was about his very own Gary Barlow Wine collection.
I've known Gary for about 30 years and he told me he likes nothing better than sipping on a Pinot Noir or three with me. I was touched but the reason, he says, is that my jokes actually become mildly amusing after that. Not to mention my impression of him gets even more northern!
He's been into wines for a long time and now the fruits of his labour, if you'll pardon the pun, have led to his own wine being available in Morrisons.
"I've been considering it for a while and have put in a lot of research. People don't realise how hard that research is," he deadpanned, "but I think I've got it just right."
Take it from me, after a couple of sips I agree.
Look out for some more variations on the wine front next year, too.
Gary's also super-excited about coming back to Scotland with his Music Played By Humans Tour, with the amazing Leona Lewis as support.
He hits Aberdeen P&J Arena on November 30 then Glasgow's OVO Hydro on December 1. Gary told me he won't only be playing his big hits but there will be a few surprises in store too.
I know what they are but wouldn't that just spoil it all if I printed them here? I'll just say look out for some Christmas crackers!
"I can't wait to get back to Scotland, the Scots fans have been the most loyal and the most vocal," he added. "Just wait till they've had a few GB wines down them too!" Take that, and cheers I say.
While we were in Vegas we went to see our pal Clint Holmes in concert. He truly is one of the finest performers ever who, although a huge headliner in Vegas and Broadway, has never had the worldwide success he truly deserves.
He was, as always, sensational but got one of the biggest laughs of the night from Gary when Clint spotted me in the audience and introduced me by saying not only was I a TV presenter but also an international singer.
Gary said: "I get the international part but sadly not the singer!"
Having heard me do karaoke, I'm afraid Gaz is correct…
Talking of true international singers, I popped along to see my cousin Evie's favourite band – also known as The Rolling Stones – at the SoFi stadium here in LA. They were just brilliant. Mick at age 78 gyrates around like a 28-year-old and Keith Richards had the line of the night when he said: "It's great to be here. Well, actually being me it's great to be anywhere..!"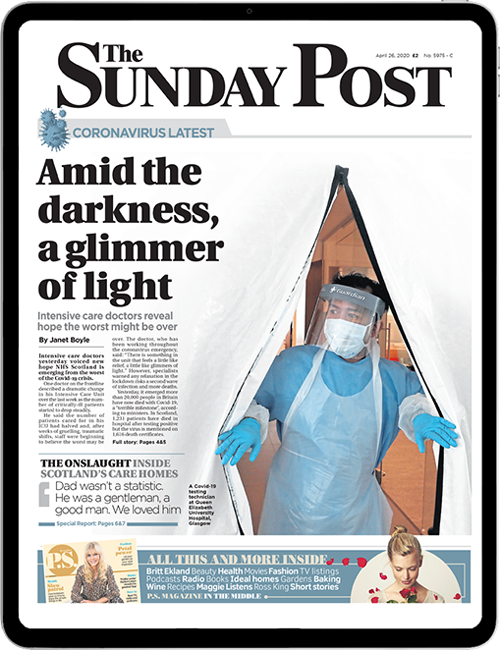 Enjoy the convenience of having The Sunday Post delivered as a digital ePaper straight to your smartphone, tablet or computer.
Subscribe for only £5.49 a month and enjoy all the benefits of the printed paper as a digital replica.
Subscribe