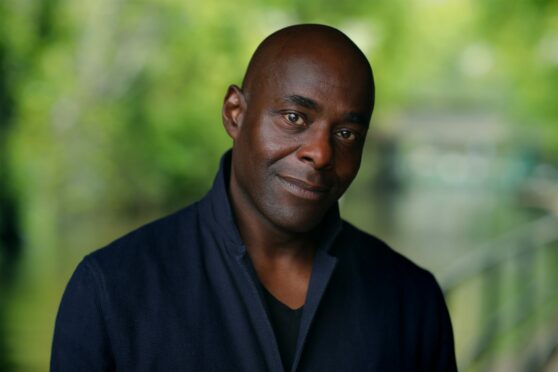 Actor Paterson Joseph first wrote about Charles Ignatius Sancho, the first black man to vote in UK elections, in the hopes that it would help him land a period-drama role.
Now, his retelling of an extraordinary life previously written out of history has evolved from a one-man play into Joseph's debut novel, The Secret Diaries Of Charles Ignatius Sancho.
"My intent really was just to write a costume drama with characters that I could play," said Joseph, 58, a prolific theatre actor also known for his TV roles in Vigil, Peep Show, and Noughts & Crosses.
"I didn't even realise that there were that many black people in England before 1948. I didn't really know anything about that history, even though I grew up here.
"It was only later, when I was looking for someone I could recognise as being like me, I began to see that they weren't there. I suppose I'm trying to fill that gap."
Joseph discovered Sancho in 1999 while reading the book Black England by Gretchen Gerzina.
While Sancho's fascinating and complex story is ripe for novelisation, Joseph also wanted to highlight this hidden part of British black history.
"It is remarkable that somebody whose life story is so colourful has been ignored, especially in film and theatre," he added. "That's the most surprising thing. He's such an interesting character that you have to ask: why has this history been hidden? And who else do we not know about?"
As he learned more, Joseph felt compelled to tell Sancho's story. He initially wrote and toured a play, Sancho: An Act of Remembrance, in 2010.
"Sancho achieved great things in his life," said Joseph, who also starred in Danny Boyle's 2000 hit film, The Beach, alongside Leonardo DiCaprio and Tilda Swinton.
"He was a musician and an actor, an abolitionist and, because he had property, he became the first black man to vote (in 1774). On top of all that, he was also obese, suffered from gout, and had a speech impediment. Then I found out so much about black British history that I got lost in it for 20 years."
Joseph has poured those two decades of research into his book, which reimagines how Sancho navigated life in Georgian Britain to rise from poverty and obscurity to become a well-known abolitionist, writer and composer.
"He succeed in doing what he wanted to do, which is write, create, grow a family and vote in a time when people like him, in terms of his ethnicity and class, were oppressed or suppressed. Very few people could vote but he did it, despite all the obstacles that were in his way. He's an inspiration in that way."
Joseph said he wanted, in Sancho, to create "something that tells the next generation of black Britons that our people have been here for hundreds of years. We're not strangers, we belong here as much as anybody else."
"Sancho's story is of a man who should have been an outsider but wasn't. He forced himself to be part of the country. It's about belonging," added Joseph.
"The confidence that I now have when I walk around, as a black Briton who knows I've got this previous history, is so much greater. It really helps to know that you belong somewhere."
---
Paterson Joseph – The Secret Diaries Of Charles Ignatius Sancho, published by Little, Brown, £16.99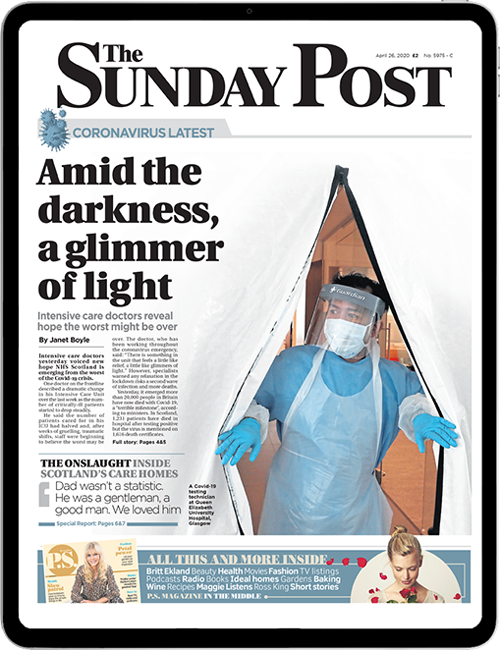 Enjoy the convenience of having The Sunday Post delivered as a digital ePaper straight to your smartphone, tablet or computer.
Subscribe for only £5.49 a month and enjoy all the benefits of the printed paper as a digital replica.
Subscribe