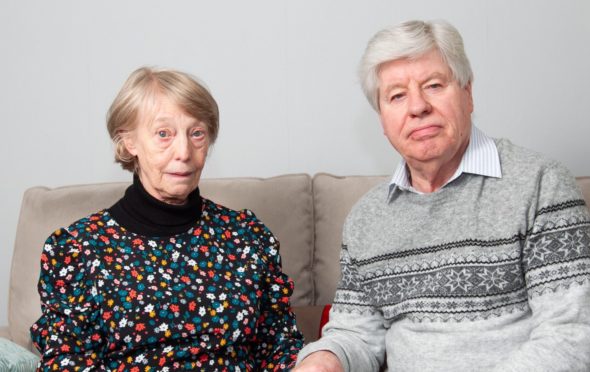 The family of a father-of-two stabbed to death in his own home after sheltering a stranger say they have been devastated by an appeal court's decision to cut the killer's jail sentence.
Gerry and Jane McGladrigan's oldest son Anthony McGladrigan, 51, was murdered last June by 20-year-old farm worker Liam Hay. Hay, who had been on a five-day drugs binge, broke into the house in rural Aberdeenshire with a baseball bat and stabbed him nine times with one of Anthony's kitchen knives.
Minutes earlier Anthony let one of Hay's friends hide in his home after he came to the door and claimed crazed Hay was chasing him. Hay, who insisted he couldn't remember the attack, pleaded guilty to murder and was sentenced to a minimum of 19 years by Lady Stacey, who described the killing as "shocking" and "incredible".
However, appeal court judge Lady Dorrian said last week the sentence was "excessive" and ruled that Hay would be eligible for parole after 16 years. Anthony's parents, who listened to the virtual appeal hearing, were left dismayed by the decision.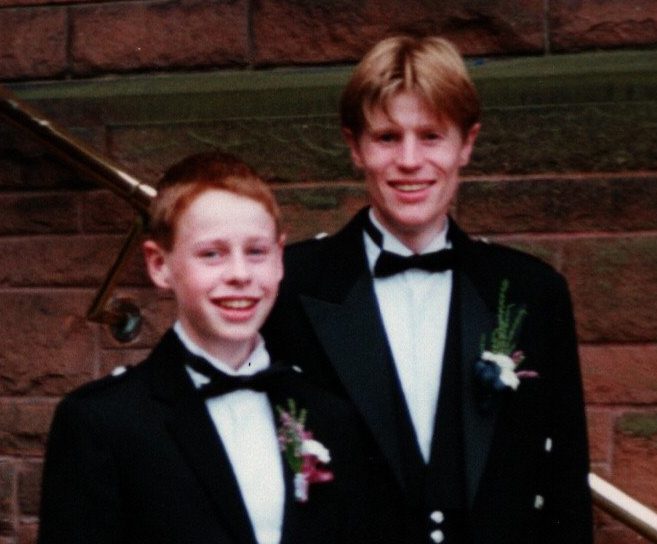 Businessman Gerry, 75, said: "What about the problems he's caused Anthony's wife, his son, his daughter and his parents and his brother? The mayhem he's caused is incredible. He's not just taken Anthony's life, he's caused untold misery for an untold number of people. We thought the original sentence was appropriate.
"When they said 19 years, I thought he deserved every one of those. It was a good judgment."
The grieving couple had already lost a son, Anthony's younger brother, John, who drowned when he was just 19 during an aid mission to Ghana in 2004.
Jane, 74, a retired paediatric nurse, said: "There's not a morning I wake up and don't think about what Hay did. He came up to Anthony's house, banged his door down, pushed past him, grabbed his kitchen knife and killed him on the floor. I can't get it out of my head.
"I was starting to get a little bit better until I listened to that stupid appeal. I don't understand how lawyers can stand up for people who have admitted they are guilty of murder.
"The law is an ass and it is certainly not for the victims. I am angry and disgusted. I am also emotionally damaged. This has really affected our health but I don't think they give a damn."
The couple raised three sons in Cumbernauld. Anthony, Mark and John were all pupils at Our Lady's High School in the town.
Anthony moved to Aberdeen as a teenager to take a job as a waiter at the Treetops Hotel, where he met wife, Fiona.
Anthony, who was a restaurant manager at the Sandman hotel in Aberdeen, was in bed with his wife at their home near Cuminestown when Hay's friend Austen Smith banged on his door and begged to be given refuge.
CCTV footage showed a barefoot Hay swaggering towards the house swinging a baseball bat. He had taken cocaine and the stimulant M-Cat and he had earlier told Smith he "wanted a word with him".
He was described as "tripping" and his behaviour was said to be "increasingly strange".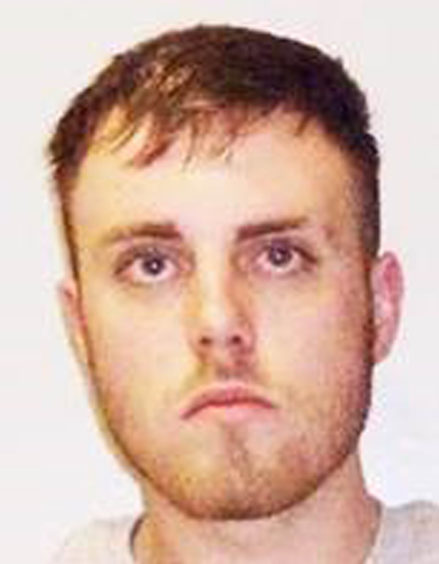 Smith hid in a bathroom after he was let in. Anthony locked the door but Hay used the baseball bat to smash glass on the back door and force his way in.
When Anthony confronted him in a bid to protect his family, Hay grabbed a kitchen knife and stabbed him nine times in the chest and back. Fiona tried to stem the bleeding with towels but Anthony died in hospital. Devastated Fiona has never spoken publicly about her husband's death.
Gerry said: "Our family will never get over it and the appeal has been so upsetting because it brings it all back to the fore again. Jane's had days in bed, just no energy.
"I'm no medical man but she's emotionally and physically drained by the mental turmoil. It's been devastating."
Defence counsel Ian Duguid told appeal court judges Lady Dorrian, Lord Brodie and Lord Turnbull he did not seek to undermine the seriousness of the offence but the killer's age should have been taken into consideration.
He said: "Mr Hay's position is he is ashamed, disgusted and shocked by what he is responsible for. He reflects on that every day of his life. He is somebody who is capable of being rehabilitated. This was not a premeditated murder. He was acting out of character."
In a written ruling handed down last week, Lady Dorrian said: "We consider that the sentencing judge may be said to have erred in the process by which she arrived at the sentence imposed, resulting in the imposition of a sentence which was excessive."
At the original trial, Lady Stacey told Hay: "Mr McGladrigan was the sort of person who tried to help others, if he could. By your actions, you have deprived Mr McGladrigan's family. He was a man who had much to offer."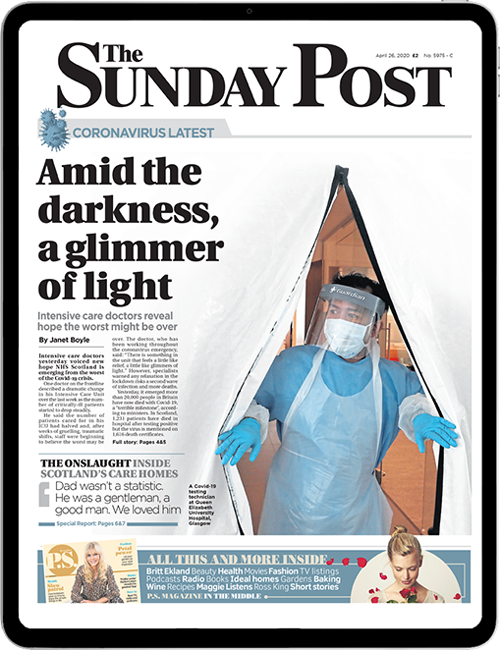 Enjoy the convenience of having The Sunday Post delivered as a digital ePaper straight to your smartphone, tablet or computer.
Subscribe for only £5.49 a month and enjoy all the benefits of the printed paper as a digital replica.
Subscribe