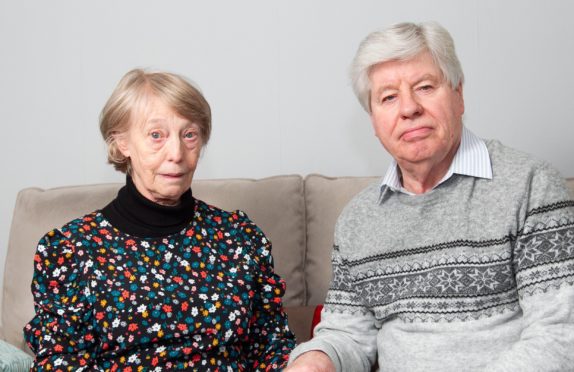 The parents of a Good Samaritan stabbed to death in his own home after helping a stranger have revealed they had already endured the heartache of losing a son.
Gerry and Jane McGladrigan's oldest son Anthony McGladrigan, 51, was murdered in June, but the couple had already suffered the loss of his younger brother, John, who drowned when he was just 19.
Jane told The Sunday Post: "Two of our beautiful sons are now gone. It's all terribly unreal, like a nightmare."
Anthony was killed in June by 20-year-old Liam Hay, who was high on drugs when he broke into the house in rural Aberdeenshire with a baseball bat. Minutes earlier, Anthony had agreed to shelter a stranger fleeing the thug.
But Gerry and Jane, from Cumbernauld, had already lost their youngest son John when he died in Ghana during an aid mission to the West African country in 2004. He and some friends were paddling in the sea off Ghanaian capital Accra on the night before they were due to fly home – but John was caught by the currents and swept away. His body was discovered further down the coast two days later.
Anthony and John are now buried together at Eastfield Cemetery in Cumbernauld.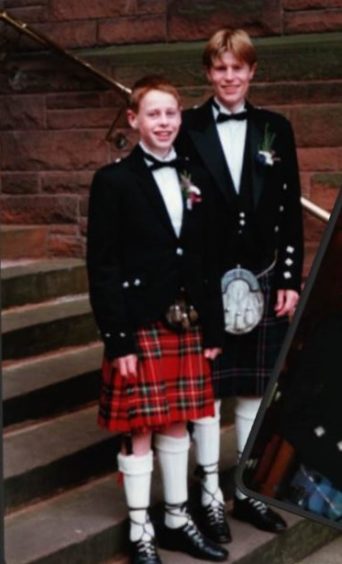 Father-of-two Anthony was in bed with his wife Fiona, 50, at their home when they were woken in the early hours by a terrified stranger who begged to be given refuge after claiming he was being chased by Hay.
Austen Smith, who had been on a five-day drink and drugs binge with Hay, locked himself in a toilet and Anthony, a restaurant manager at the Sandman Signature Hotel, Aberdeen, told his wife to hide upstairs with their teenage daughter.
CCTV footage shows a barefoot Hay swaggering towards the house near Cuminestown swinging a baseball bat. He had taken cocaine and the stimulant M-Cat and he had earlier told Smith he "wanted a word with him".
He was described as "tripping" and his behaviour was said to be "increasingly strange".
After Smith hurried inside Anthony's house, Hay used the baseball bat to smash glass on the back door and force his way in. When Anthony confronted him in a bid to protect his family Hay grabbed a kitchen knife and stabbed him nine times. Fiona tried to save her husband but he died in hospital.
Businessman Gerry, 75, said: "Fiona used towels to try to stem the bleeding, while trying not to let the boy know she was there. He was crouched down behind the breakfast bar holding the knife. She was watching him in a reflection. She showed so much courage."
Jane, 74, a retired paediatric nurse, said: "She said Anthony told her he was dying. As a nurse I can tell you that most people know when they are dying, even children. Fiona is incredible. I've no idea how she's still standing, because I'm not and I wasn't involved in it, I'm just his mother. That poor girl, what she's been through with that boy's actions. I mean, it's unbelievable."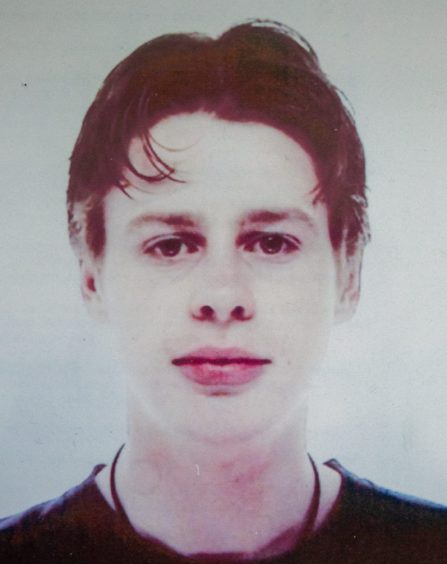 On the tragedy of losing both Anthony and John, she added: "I've already lost a boy when he was 19. They all went out for a paddle and John didn't come back. But the thing about that situation was one of the last things John said was he'd never been so happy in his life. And he was over there doing a good deed.
"But the way that idiot did the deed which killed Anthony, it's just awful. You look at the picture of that boy and the devil is looking out of him. He lost his humanity. It was horrific. It's so etched in mind that I can't get it out of my head.
"I am jangled. I'm not really in a stable state, to be honest, because I can't believe it. I mean, losing two sons, honest to God, you couldn't write it. It's just so unfair."
The couple raised three sons in Cumbernauld. Anthony, Mark and John were all pupils at Our Lady's High School in the Lanarkshire town. Anthony moved to Aberdeen as a teenager to take a job as a waiter at the Treetops Hotel. Gerry described him as charming and good-natured. When Hollywood star Mel Gibson stayed at the hotel during filming of the 1990 adaptation of Hamlet at nearby Dunnottar Castle, Anthony befriended him.
Gerry said: "Gibson wasn't supposed to go out of the hotel but he said to Anthony he'd heard about the fish suppers in the north-east and asked Anthony to smuggle him out to try one. Anthony picked him up in his car that night and took him out to a chippie for a fish supper."
Jane said: "Anthony just loved fun. He laughed a lot."
While working as a waiter Anthony met Fiona, the love of his life. Jane said: "Anthony only had one love and that was Fiona. He loved her with all his heart and his might. He had a very full life with his wife and children."
Gerry said: "They moved to the country two years ago from Ellon. He loved this house. He would talk about his land, even though it was only about half an acre. The deer would come down and there was an owl and woodpeckers. But most of all he loved his family, and he defended them with his life."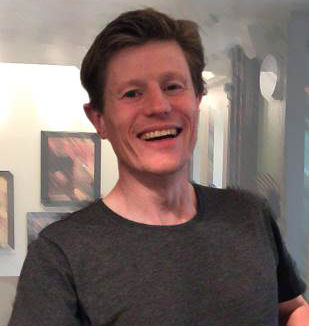 Anthony's parents said his years working in hospitality meant he was good at diffusing tense situations. Gerry believes his son thought he could talk down baseball bat-wielding Hay.
Gerry said: "Anthony was a helpful character. He was being a Good Samaritan that night and I think he thought he could control the situation.
"He always knew there was a way to calm a situation, even when people had been drinking. If someone was upset he had a way of smoothing things out, but I don't think he would have factored in drugs. I think it would be the furthest thing from his mind."
The High Court was told Anthony tried to reason with Hay before he forced his way into his home. He said to Hay: "No, I am not letting you in. Calm down – put the baseball bat down."
When police arrived to arrest Hay he gave his name as Lewis Capaldi. He later claimed he remembered nothing about the murder. When he was charged, he said: "What? No way. Honestly?"
The farm worker who lived nearby pleaded guilty to murder when he appeared in court in December and on January 13 he was sentenced to 19 years by Lady Stacey, who described the killing as "shocking" and "incredible".
Anthony's family were in court to see Hay sentenced. Jane said: "He looked over at me when he was going down and I just shook my head. He's still got his life. Anthony has lost his. I'll never see my son again. I don't want revenge but the consequences are Anthony is dead, lying up in that cemetery beside John.
"It's just disgusting, the whole thing. I'm so angry. This country is in a serious state when you've got young 20-year-olds who are able to take these drugs and go off and kill people in their own home."
When John died his parents set up a charitable trust in his memory which raised funds for the education of African children.
After the latest tragedy, Jane said: "I want to go in to schools and speak to children about the dangers of drugs. I want something done about this. I want to raise awareness. I know people are already trying to do that but there is just not enough. Something has got to be done."
Gerry said: "It's a terrible trauma. We still go to counselling. The counsellor thinks I am bottling up anger. I probably am."
---
Killer had taken street drug linked to serious violence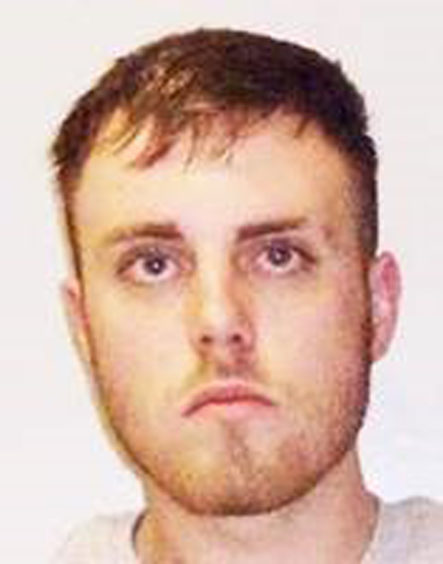 The banned drug taken by Liam Hay before he murdered Anthony McGladrigan has been linked with other acts of extreme violence.
M-Cat – the street name for mephedrone – is a laboratory-produced synthetic stimulant which has similar effects to cocaine.
The powder which is often cut with local anaesthetic benzocaine was banned in 2010 after it was linked to a number of drug-related deaths.
A government-backed study published in 2014 found habitual users of M-Cat are prone to violent behaviour, even if they had never been aggressive previously.
Austin Smith, policy officer at the Scottish Drugs Forum, a national resource of expertise on drugs, said: "The key issue is the user's underlying mental health. Someone who has problems with psychosis or the potential to be psychotic may become psychotic under the influence of stimulants.
"Temporary psychosis may occur with people who have not slept for long periods due to the effect of stimulants."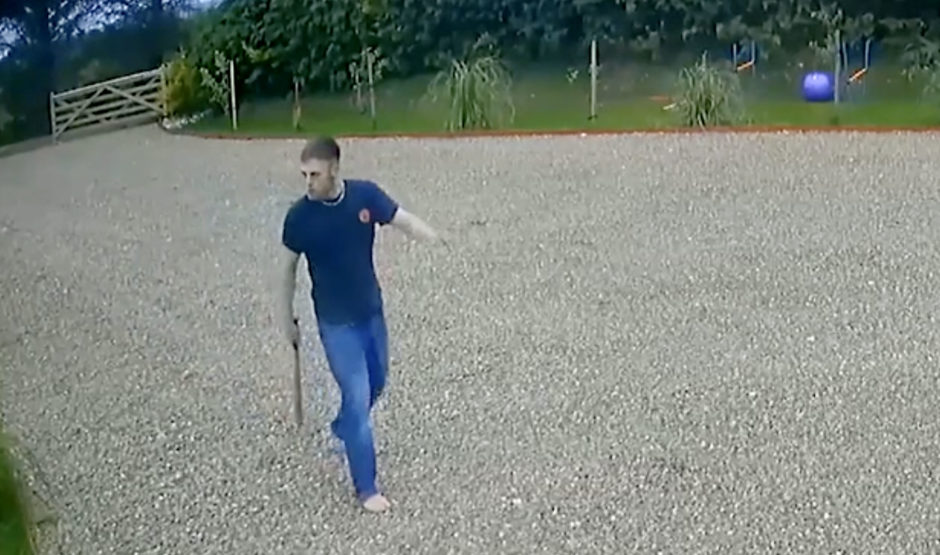 The 2014 study which linked M-Cat with violent crime was carried out by Professor Fiona Brookman, director of the Centre for Criminology at the University of South Wales.
The research was based on interviews with dozens of M-Cat users, as well as drugs workers.
Professor Brookman discovered that many M-Cat users had never exhibited aggressive or violent behaviour until they used mephedrone.
She said: "Interviewees were very clear in their own minds that mephedrone had a direct and significant influence on them becoming involved in acts of violence.
"This, they reasoned, must be the case as they were either not usually violent or would not normally have been violent in relation to such trivial triggers.
"Many experts shared this view based on their long-term work with abusers of a range of drugs."
She added: "Just over 40% of those who took part in the survey and over 75% of those interviewed, reported engaging in violent crime as a result of their abuse of mephedrone."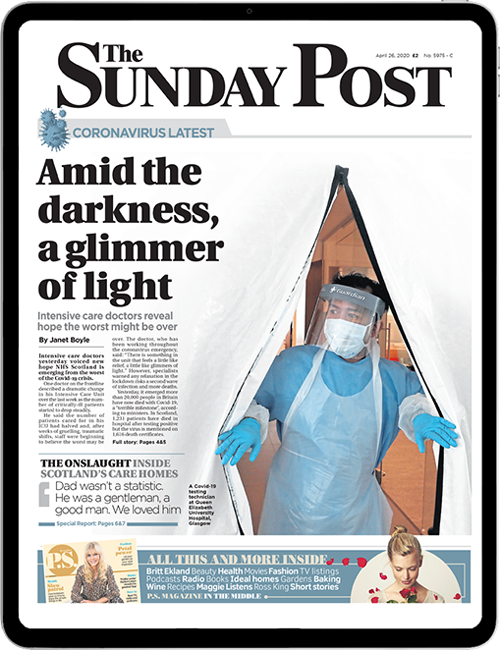 Enjoy the convenience of having The Sunday Post delivered as a digital ePaper straight to your smartphone, tablet or computer.
Subscribe for only £5.49 a month and enjoy all the benefits of the printed paper as a digital replica.
Subscribe