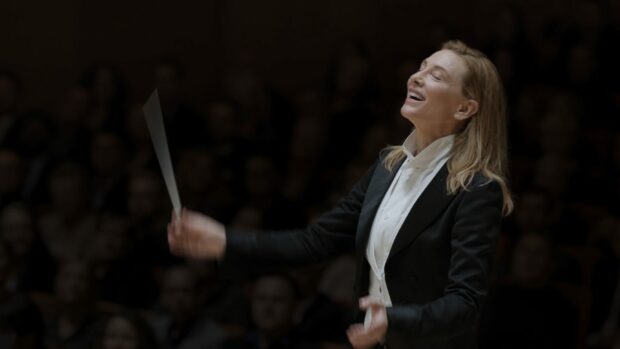 A historic steading once built as a model farm during the agricultural revolution has brought a touch of Hollywood to Haddington, East Lothian, thanks in part to its broadband connection.
Papple Steading was taken over by writer and director Todd Field at the start of last year to complete post-production on Oscar-tipped drama Tár, which stars Cate Blanchett in its lead role.
Field and his team fell in love with the secluded, comfortable setting and made use of its dedicated internet connection, which allowed them the capacity to handle large video files as hours of filming were condensed into the finished film.
Once owned by future prime minister Arthur James Balfour, Papple Stedding was bought and renovated by IT entrepreneur George Mackintosh in 2017 after lying derelict for decades.
It now functions as a venue for events, activities, holidays and work projects.
Mackintosh said he and his team were "tickled pink" to have played a part in the film making it to the big screen.
"There had been a throwaway comment about finding a place in the middle of nowhere in Scotland," he explained. "They had a shopping list, it had to be super-comfortable, particularly as it was winter, it had to be secluded and secure to avoid people snooping around.
"Post production is an incredible task beyond my comprehension so it also had to be quiet. Finally it had to have superfast broadband so they could download enormous video files.
"In the search around Scotland, remarkably they could find no other place better than Papple. It might have been the broadband!
"Somebody did a reccy, and we're comfortable, secluded, secure and quiet. All these things were ticks in boxes. The bonus is that Todd and the team liked it so much."
The storied property was designed and built in the mid 19th century's Agricultural Improvement Movement under the orders of the laird at the time, Balfour, who was PM between 1902 and 1905.
Field left a glowing review and became friends with the team, even planting a tree on site as part of the Queen's Green Canopy initiative, celebrating the Jubilee in 2022.
The actor and writer, who previously directed 2006's Little Children, said of his time at Papple: "Verity, George, and Giles provided the most caring and wonderful support in a setting whose beauty astounded one to wake up to each day.
"I will always return to Papple. Either for work or simply to visit for a cup of tea with these wonderful friends."
The team at Papple were sworn to secrecy over the project until its release but were delighted to host Field – and another surprise celebrity guest. It wasn't the film's lead actor, but a star with a very similar name.
"My day was brightened when Kate Winslet popped in," Mackintosh revealed. "That was extraordinary. It was a total surprise.
"We've had some Hollywood names here before, some sporting gods around The Open, but it was a lovely visit from someone who has a very friendly, positive profile in Scotland, a real delight. She loved the place as well, and thought it was a great post-production place."
The Papple team's hospitality led to an invite to the film's premiere in London's West End last week.
"That was really nice, a lovely touch," Mackintosh said. "Todd said he would do it and then he did. We were surprised as the film opens and some of the credits are shown in the opening shots and right in front of your nose is Papple Steading and, not only that, our names. That was quite nice for the team, it was a privilege."
Tár is tipped for Oscars success, with Blanchett's portrayal of musician Lydia Tár particularly impressing critics and earning her the award for Best Actress in a Motion Picture Drama at the Golden Globes earlier this month.
On her performance, Mackintosh said: "It is completely jaw-dropping. It fits with what Todd did. At the Venice Film Festival he was asked why he had Cate in mind for the film when writing it, and he said no, he didn't write the film with her in mind, he wrote it for her. It's another astonishing performance from her. It's long, intense and extraordinary."
Mackintosh hopes that more opportunities will arise on the back of the success of Tár and the recent boom in Scotland being used for filming.
In recent years, scenes for Batman and Indiana Jones films have been shot in Glasgow, while Amazon original The Rig was also filmed nearby in Leith.
"Soho is a big centre for post-production but maybe we can make the remote parts of East Lothian a centre for it too," Mackintosh said. "If it's comfortable and has the bandwidth then it opens up all sorts of opportunities."
The steading is already partnered with Edinburgh's Queen Margaret University (QMU) to support young filmmakers with the Papple Media Prize, and help bring the venue's history to life digitally.
"My mum and my sister went to QMU, so I'm supporting something and maybe giving something back from my family," Mackintosh said.
"We also want our agricultural heritage centre to have as much content to bring things like our old plough alive for the six-year-old or the sixty-year-old.
"The content allows you to see the horses that pulled that plough, the life of a ploughman. Building digital content and a network of filmmakers is quite important to Papple's development.
"There's some provenance in the building and it allows us to begin to tell the story of the laird and the ploughman. One of the grandest of grandees of the landed class in the 19th and 20th centuries, and then, at the other end, the life of the ploughman."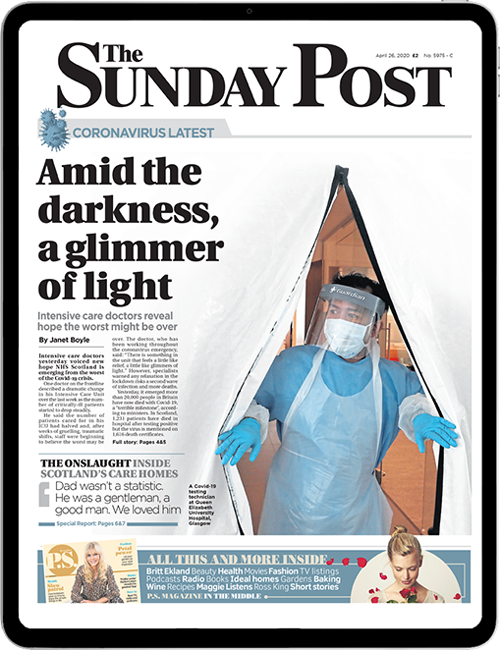 Enjoy the convenience of having The Sunday Post delivered as a digital ePaper straight to your smartphone, tablet or computer.
Subscribe for only £5.49 a month and enjoy all the benefits of the printed paper as a digital replica.
Subscribe