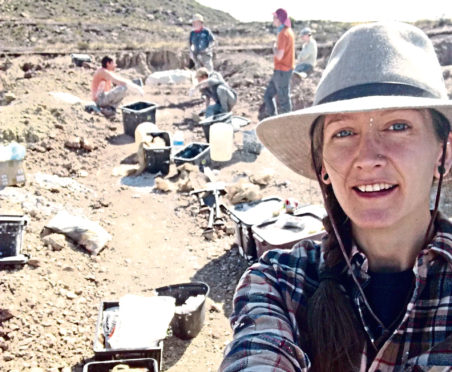 Hunkered on the wind-lashed beaches of the Hebrides, the crack of Elsa Panciroli's rock hammer reverberates back and forward in time.
For the palaeontologist not only believes the enthralling fossils found on Scotland's coasts illuminate where we came from but where we are going.
Set in rock, the remains of the animals roaming the earth millions of years ago reveal the creatures that were here before us and, according to Panciroli, suggest the ones which might be here after we're gone.
Panciroli, a research fellow at the Oxford University Museum of Natural History, uses high-resolution scans and statistical analysis to explore the anatomy and evolution of extinct animals, aiming to discover the origins of life on earth. It is work, she admits, that's a far cry from scenes in Jurassic Park or even Ross Geller's lectures on Friends.
"Yes, it's always those two things that people bring up. You have to laugh every time because there's some truth in it but, no, that's not my job," said Panciroli, from the Highlands but now based in Oxford.
"With palaeontology, there's a kind of perception that it's all just about dusty bones, which couldn't possibly have anything to do with any of us. But, of course, science doesn't work like that.
"All the different disciplines are so interlinked, and an awful lot of the methods we use to study fossils can then be applied to lots of other areas of science and medicine, veterinary medicine in particular.
"Plus, a lot of the stuff that we find out about ancient mammals in particular, but other groups too, then has repercussions for understanding our own biology and the biology of the animals around us, as well as how the whole world functions.
"It's particularly important at the moment because we are facing this biodiversity crisis – there have been these massive extinctions in the past, so we want to understand what might happen and how animals might respond to that in the future. Really, by looking to the past, we can inform the present and the future."
It's not just the misconceptions around the potential of palaeontology that Panciroli wants to redress. So much of her field has, until now, focused on dinosaurs, but the 37-year-old says mammals, our ancient ancestors, are just as important for our understanding of evolution and just as fascinating.
In her new book, Beasts Before Us, she charts the emergence of the mammal lineage Synapsida, which populated the earth more than 300 million years ago, long before the likes of the Stegosaurus, Triceratops and Tyrannosaurus.
Panciroli said: "Why is it that dinosaurs have reached this level of fame? Well, I think it's probably just an awful lot to do with their size. We like big things, and they really got big – and this really sort of 'other worldliness', mythical status that they have.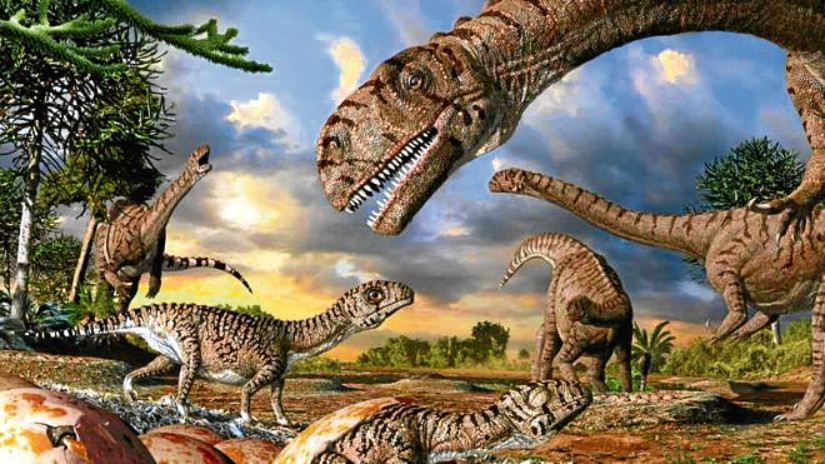 "They're like dragons, things that just don't exist, and nothing in our world looks like that now. For a lot of mammal evolution, even going quite far back, they look like creatures we think we recognise, so they're perhaps superficially not as exciting. But, actually, they're nothing like the animals we know now.
"Plus, we look back in time and we just stop at the dinosaurs. What I wanted to do with the book was point out that history goes back way further than that. Before the dinosaurs, our own lineage, Synapsid, were the big animals doing everything in the environment.
"They were the hunters, the plant eaters, essentially the whole ecosystem before dinosaurs were even a twinkle in the eye.
"Dinosaurs are thought of as being so interesting and weird, but we maybe just haven't realised that some of these creatures from before the dinosaurs are also really interesting and weird. I understand the appeal of dinosaurs. I like them, don't get me wrong – but they've had enough attention."
And of the ancient beasts Panciroli explores, there's one you might recognise. She continued: "One of my favourite mammals is the Dimetrodon. It has this huge, weird spine thing down its back, and it's one of the very few early mammal-line animals most people actually do recognise. Often, if you buy a pack of dinosaur flashcards you'll get a Dimetrodon in it, and people like me will say, 'But that's not a dinosaur!'.
"They lived about 100 million years before dinosaurs existed, so often they're out of time, out of place, and in the wrong category.
"But it's quite good fun because when I speak to kids about early mammals and their predecessors, they always know Dimetrodon and they always want to tell me about it. It's really quite cool that everybody knows so much about one of our most ancient relatives maybe without realising."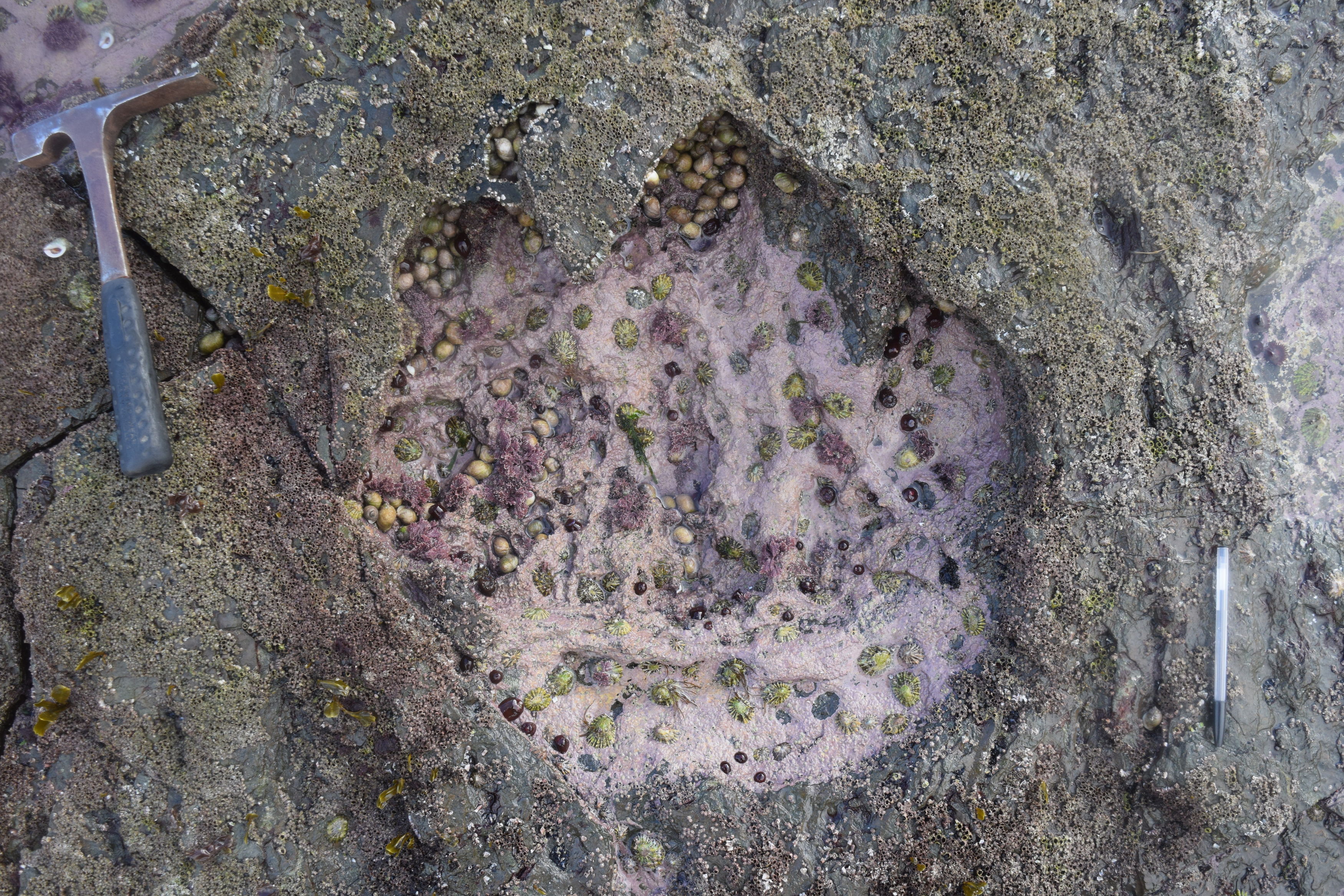 If small mammals came long, long before us, they might be here long, long after us, according to Panciroli, who compares global warming to the asteroid that did for the dinosaurs.
And, she says, unless disaster is somehow averted, some creatures will have a chance but not, sadly, humans.
In her book, she concludes: "The mammals that survive this mass extinction will be the same as in the previous ones: small, burrowing, nocturnal, generalists. It's a way of life they've been practising for the last 210 million years. They're pretty good at it."
Panciroli admits she wasn't always destined to become a palaeontologist, having first studied an undergraduate degree in environmental science at the University of the Highlands and Islands.
However, she decided to switch her focus after realising she could explore the world and its climate as it was in the very distant past – or, as she puts it: "If things are millions of years old, I'm just millions of times more interested in them".
As an affiliate researcher at National Museums Scotland, Panciroli is part of the research team working on the Isle of Skye, where there is a treasure trove of Middle Jurassic material hidden within the rocky ground.
Despite her love for mammals, she was also the first person to discover a dinosaur fossil on the Isle of Eigg, finding a 166-million-year-old limb bone of a Stegosaurian just last year.
Her work in Scotland is another example of the myths surrounding the study of our predecessors. Fossils, she says, are all around us.
How we discovered a dinosaur disco on an island beach: Team of fossil hunters reveal Skye's window into Jurassic past
"Scotland has some spectacular geology and often people don't realise how many discoveries have happened here," she explained. "When I do workshops with kids, one of the things I encourage them to think about is other types of fossils, and the fact that they can find them all around us.
"All of us can just go out and dig in our garden and find cool fossils. You don't have to go the Badlands or Mongolia."
As well as identifying how, why and where we came from – not to mention where we are going – Panciroli says one of the driving forces behind her work is also encouraging more diversity in her field, bringing palaeontology into the 21st Century.
"I come from a really rural part of Scotland, a place where a lot of academics come to study the rocks. But, growing up, none of us knew anything about the actual rocks, and we wouldn't even know where to go to find out.
"I think that's repeated on larger scales throughout the world – in the past, scientists have had a tendency to go to places to study the science but then not to actually feed back into the community. That's an important thing we're trying to address now in our field around the world, making sure that we're giving something back.
"Plus, historically, in palaeontology the contribution of not just women, but also people from basically every other background except for relatively affluent white men, has been underrepresented. They have made significant contributions, but very often it becomes a footnote.
"Nowadays, there are a lot of female palaeontologists, geologists and other scientists, but they do still face continuing issues, not entering the field, but being retained. You see fewer and fewer women as you go further and further up the scale, and even less women of colour or with disabilities.
"Everyone just gets filtered out. That is changing but it's not changing very fast. So, I'd like to see that go a little bit faster."
---
From the book: 
I pushed my bag as far as possible under the boulder, where a patch of grass escaped the downpour.
My own body was too large to fit into this dry haven, so I wedged myself into the leeside of the rock.
I pulled up both of my hoods – the one on my outer waterproof jacket, and the one on my secondary waterproof overcoat – to cover my sodden grey hat. Taking off my gloves I wrung them out onto the limestone pavement, watching the water cascade into the cracks sloping to the sea.
It was the last day of fieldwork on the Isle of Skye, the largest of the islands in the Inner Hebrides, a scatter of emeralds along the west coast of Scotland. The Gaelic name for this place is Eilean a' Cheò, the Island of Mist. That day, the clouds hung so low that they swallowed the Cuillin mountain range completely. I could only see their stone cold feet, thrust moodily into the choppy waters of Loch Scavaig.
Below me, on the foreshore, two men were whacking the rock with big hammers. Flakes of stone zoomed in every direction like stray bullets. That was why I was sitting up there, to dodge the flying shards.
One man had his long legs tucked under him in a rising pool of water, as the rain poured over his thin waterproof layers. The other was standing bent at the waist, his Gore-Tex-clad figure shimmering with a film of moisture as he pounded stone.
These are my colleagues…
---
Beasts Before Us by Elsa Panciroli, Bloomsbury Sigma,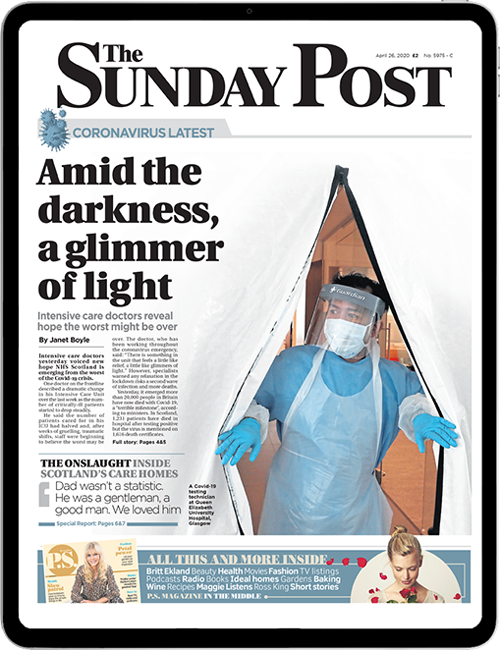 Enjoy the convenience of having The Sunday Post delivered as a digital ePaper straight to your smartphone, tablet or computer.
Subscribe for only £5.49 a month and enjoy all the benefits of the printed paper as a digital replica.
Subscribe