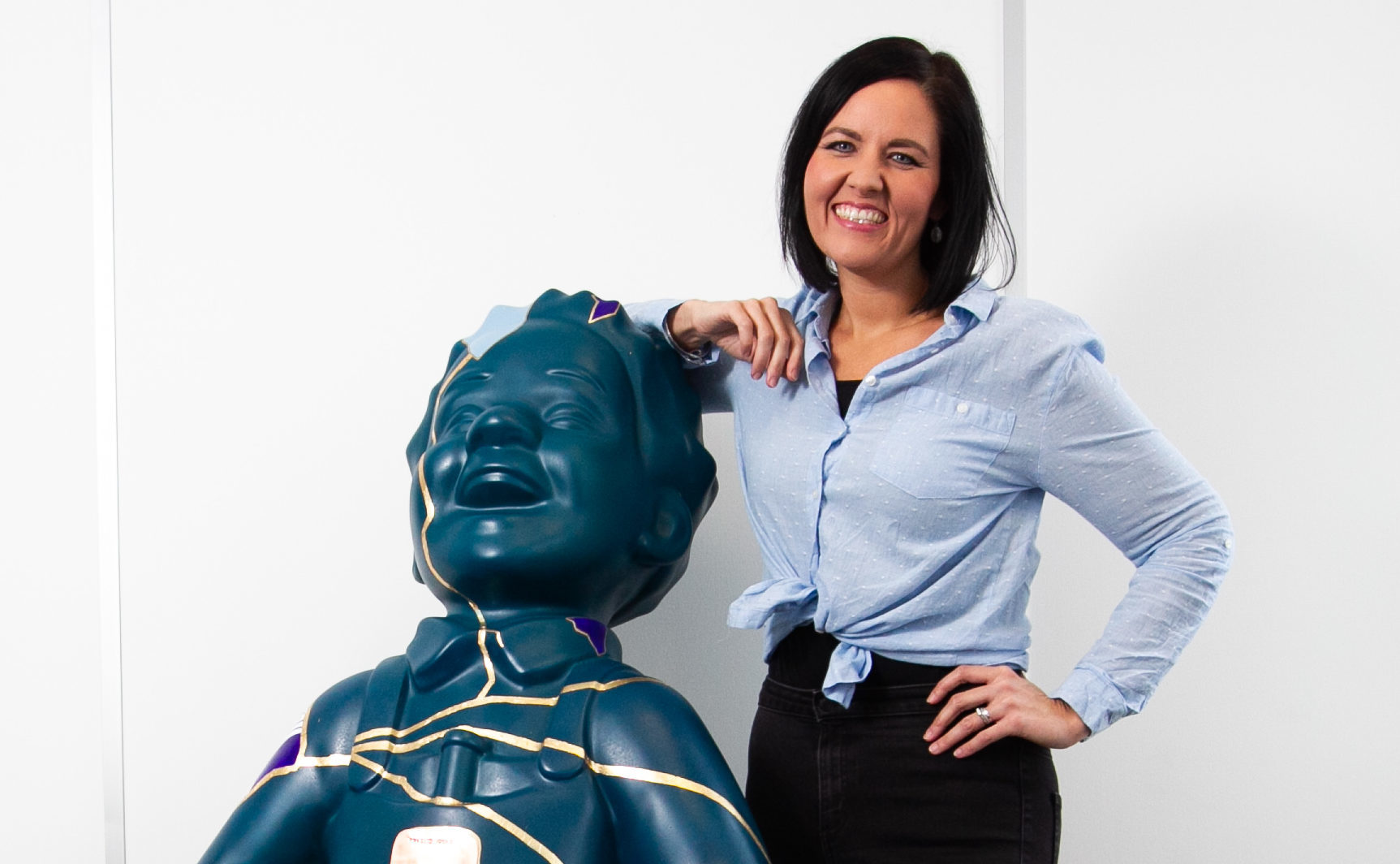 EVERY one of the 150 or so Oor Wullies soon to be seen across Scotland will be special – but these three are more special than most.
The famous Sunday Post scamp launched his Big Bucket Trail last week to raise millions of pounds to support some of Scotland's bravest children.
Next summer, scores of spectacular, specially designed Wullies will be sited across the country to help raise cash for three amazing hospital charities that help care for nearly half a million young people every year.
The Wulllies will go on display for families to enjoy before the sculptures are auctioned off to hopefully raise millions of pounds for our good causes – Glasgow Children's Hospital Charity (GCHC), Edinburgh Children's Hospital Charity (ECHC) and The ARCHIE Foundation.
And the charities, who joined First Minister Nicola Sturgeon at a special launch party 10 days ago, were invited to be first to design their statues.
Our playful schoolboy has been turned into a hospital hero wearing dungaree scrubs in the Glasgow charity's interpretation, designed by patients and staff.
The Edinburgh offering, designed by ECHC's arts co-ordinator Catriona McIntyre, takes its inspiration from the Japanese art of kintsugi.
The Archie Foundation's sculpture, created by artist Rhiannon Moore, is based on Brave Wee Boy, the charity's own statue.
GCHC is the country's largest children's hospital. It welcomes 168,000 youngsters every year, helping pay for the latest medical equipment and research.
Chief executive Shona Cardle said: "The medical care that our children receive must be second to none, however medical care is just one part of the hospital picture.
"Play is how children make sense of the world, and can bring light and laughter during even the darkest of days.
"As one mum told me: 'The medical and nursing care was second to none. But the play team – they saved our sanity.'"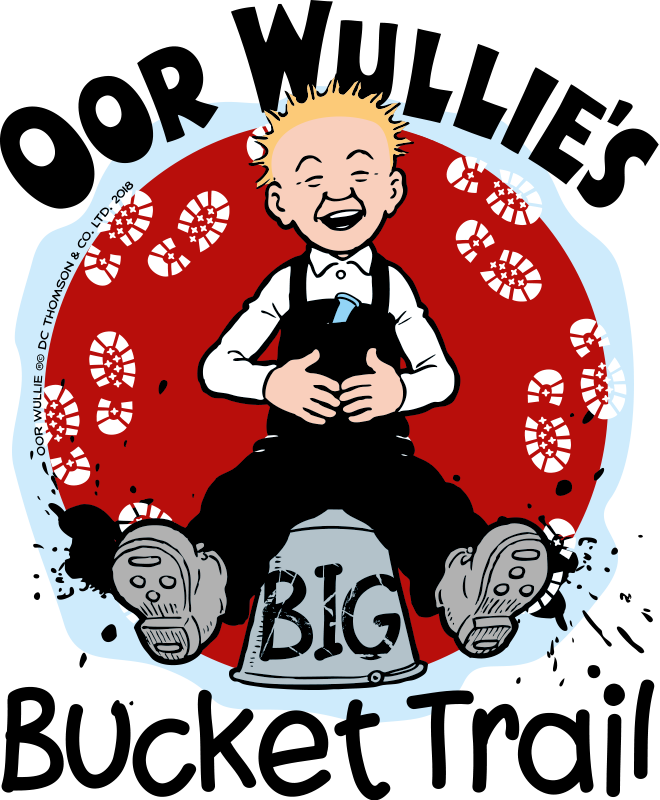 Last year, GCHC funded more than £1.6 million of play programmes, family and patient support services, and environmental enhancements to support the mental health of children, siblings and families.
Shona added: "Oor Wullie's BIG Bucket Trail will not only bring smiles to those who visit the sculptures; it will ensure we continue to make our hospitals happy, positive places."
ECHC's Big Bucket Trail project manager Hannah Biddulph said: "It is an honour to be part of this project. There is a real emotional pull, for me. I understand the other side because I have been that parent at the bedside of a sick child in hospital and know the benefits projects like this can bring and the difference they can make to families."
ECHC believes children should be children first, and patients second – so considers it a privilege to support the tens of thousands of youngsters who need it most and make the hospital experience as child-friendly as possible.
Its innovative arts programme has grown eight times in size since it started three years ago and now offers more than 700 activities to help children have fun in hospital, including physiotherapy dance classes, even for children who are bedbound.
The ARCHIE Foundation already knows which programmes will reap the benefits.
ARCHIE is the official charity of Royal Aberdeen Children's Hospital, the Highland Children's Unit in Inverness and Tayside Children's Hospital in Dundee.
Chief executive David Wood said: "In Grampian, we funded the building of Royal Aberdeen Children's Hospital. More than 10 years later, we're providing upgrades, and funding family accommodation and advanced medical equipment. Now, we're fundraising to transform the outside spaces and supply equipment, toys and books.
"And in Tayside, we are raising £2m to help build a Children's Theatre Suite that will allow more children to have their operations in a child-friendly environment."
Glasgow Children's Hospital Charity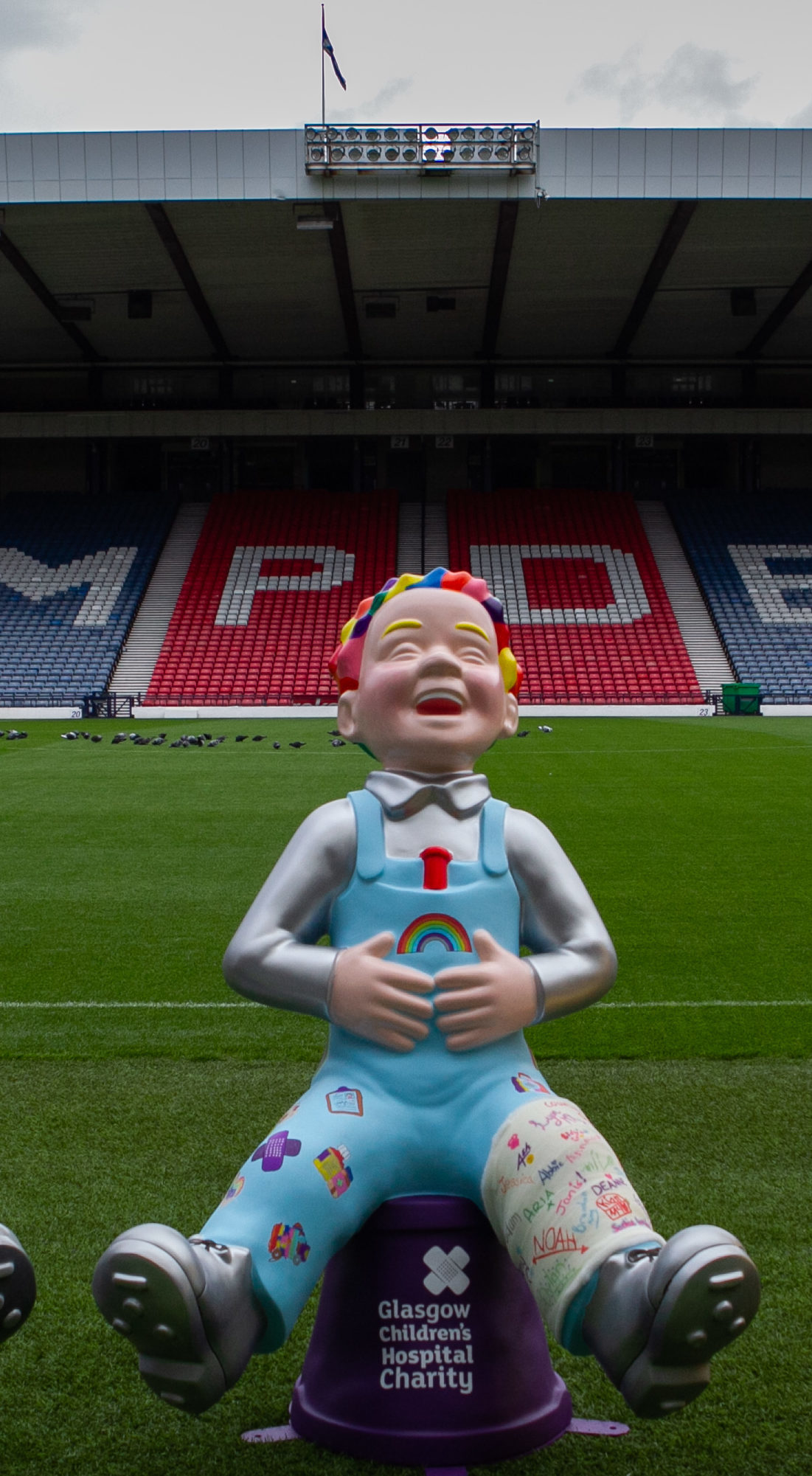 Oor Wullie has been turned into a Hospital Hero in Glasgow Children's Hospital Charity's interpretation.
Glasgow Children's Hospital Charity helps to care for hundreds of babies, children and young people.
Patients and staff worked together to create a character that embodies everything that makes the hospital extra special.
Oor Wullie's dungaree scrubs represent the hospital heroes who go above and beyond for our young patients each day.
His rainbow front pocket and colourful new locks are inspired by the fun of our hospital play programme. And in true hospital tradition, Oor Wullie's stookie has even been specially signed by young patients!
Edinburgh Children's Hospital Charity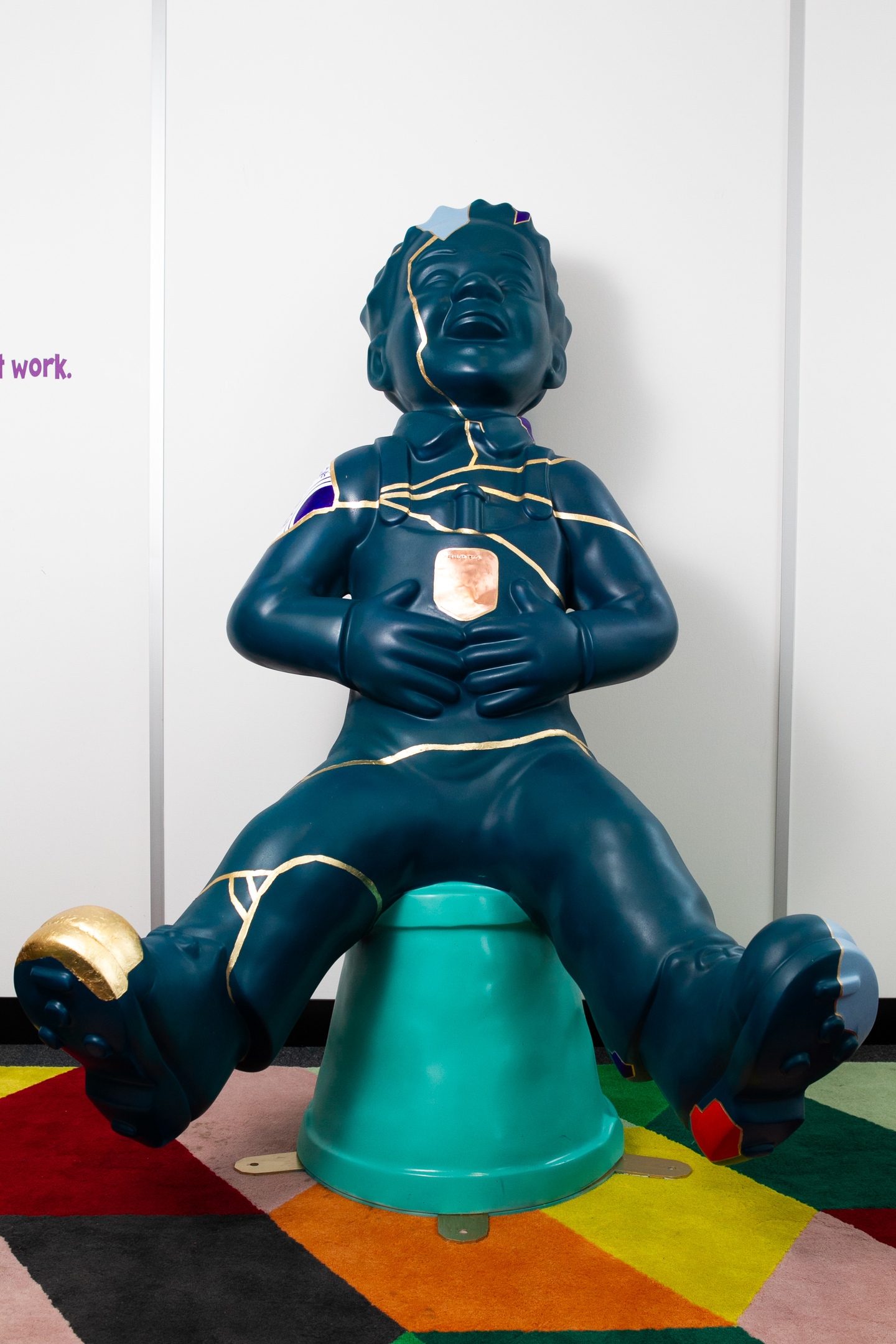 "Healing Touch" takes its inspiration from the Japanese art of kintsugi – the method of piecing broken pottery back together using a laquer mixed with precious metals.
It was designed for ECHC by the organisation's arts activities coordinator Catriona McIntyre.
The lines of repair are not unsightly blemishes, but beautiful marks that embrace imperfection and enhance the object's history.
The gold lines embracing Oor Wullie proudly represent the journey of the children who have spent time at Edinburgh Children's Hospital, recognising their resilience, strength and unique experiences.
The ARCHIE Foundation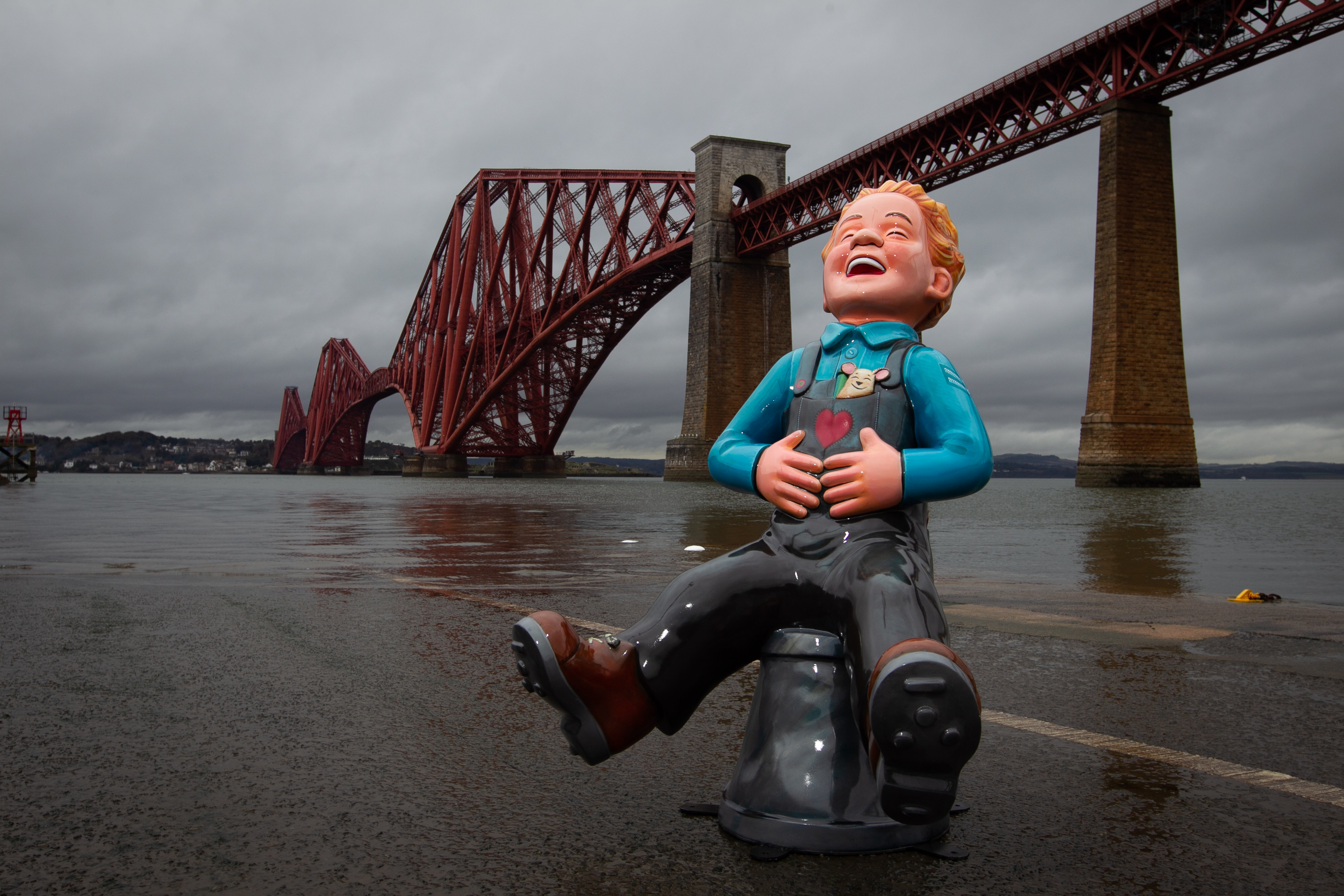 "Oor brave wee soldiers face a fight. They stay positive with all of their might. The doctors and nurses hold them together, all the while with a smile and a blether."
This is the concept, thought up by Angela Nisbet, that led to the design of Archie's Brave Wee Boy, the statue representing The ARCHIE Foundation.
Created by artist Rhiannon Moore, it tells the story of a wee boy who has been brave in hospital having an op to mend his heart.
He's very proud of the badges given to him by the kind doctors and nurses who kept him safe.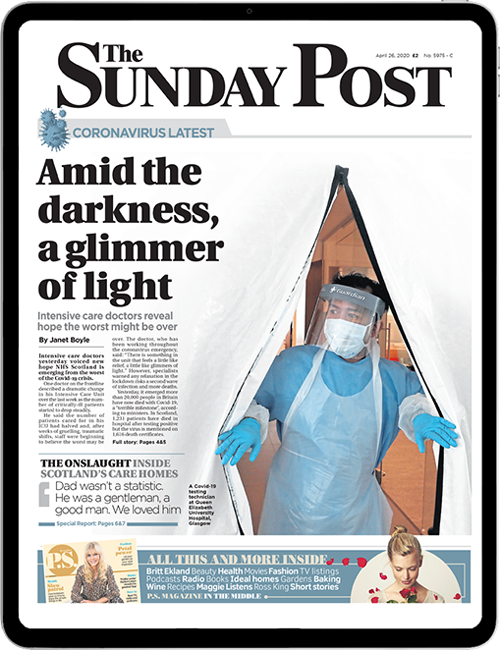 Enjoy the convenience of having The Sunday Post delivered as a digital ePaper straight to your smartphone, tablet or computer.
Subscribe for only £5.49 a month and enjoy all the benefits of the printed paper as a digital replica.
Subscribe