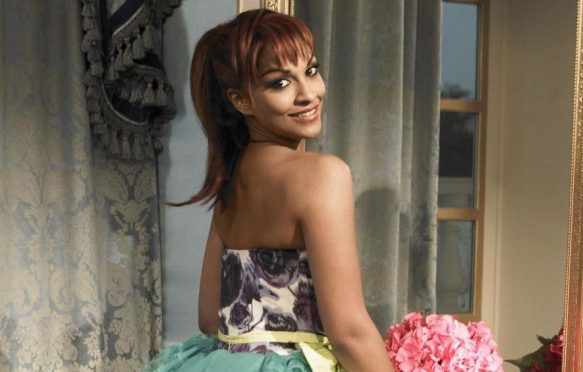 Having lit up the world's grandest stages from London to New York, Danielle de Niese's next destination is, perhaps surprisingly, Ayrshire.
The woman hailed as opera's coolest soprano has, however, made a glittering career out of the unexpected and ditching the old rulebooks, and will this week make her Scottish solo recital debut in Cumnock.
She's the star performer at this year's edition of The Cumnock Tryst, the festival celebrating local and international music set up by eminent composer and hometown hero Sir James MacMillan.
De Niese can't wait to step on stage and share a special performance with the audience and feel the bond that brings her joy no matter how big the stage.
"I've always felt that I sing for others, that my performance isn't complete until the audience breathe out, until they react, until they exhale," she said.
"It's very natural to me to feel connected to them and a real gift that I can feel that way if I'm in Cumnock or the Royal Albert Hall with 6,000 people. It's an incredible thing to be able to take a journey together and feel they're with your every moment and thought.
"That's the beauty of acting and singing, to convey that outwards and then receive the audience's energy inwards. I'm very fortunate to do what I do."
An intimate atmosphere
The first piece de Niese is performing will be Francis Poulenc's powerful one-act opera for solo voice La Voix Humaine (The Human Voice) in its piano version.
"It's a brilliant piece that I feel very close to," she said. "I've never performed it in such an intimate atmosphere, and it's very much an experience that grabs you and doesn't let go.
"The audience experience the suspense alongside me. I'm not performing at them, but instead inviting them into the room with me in this situation of a long, emotional phone call between two people whose relationship has come to an end."
De Niese will also be singing two new pieces by MacMillan, The Vows and Soul Song, at Cumnock Old Church.
"I'm trying not to be too daunted by that because he'll be there," she laughed. "They're  very sumptuous pieces, epic, haunting and even jarring at times in the greatest sense. They shake you up and at other times envelope you.
"I think the performance will be a bit like having a shot of very old whisky. It's not a cocktail evening. It's not mixed with a lot of different things. You're going to come and see a very pure and emotionally highly concentrated performance.
"I can't imagine having done more in this programme because I think James's pieces plus La Voix Humaine are going to pack such an emotional punch.
"Then we'll all bow and clap and probably have a drink after and that will be the release of the evening. It'll be intense, and in a beautiful way."
A childhood dream
Born in Melbourne after her parents had emigrated from Sri Lanka as teenagers, de Niese was a talent show winner at the age of eight before moving to the US where her classical career flourished.
She lives with husband Gus Christie at Glyndebourne in Sussex, home of the famed festival opera.
Her career has had plenty of variety. As well as traditional operas, she sang for Ridley Scott's 2001 movie Hannibal, collaborated with LL Cool J for a hip-hopera, and duetted with Mika on ITV's Popstar to Operastar.
Most recently, she has starred alongside Michael Ball in the West End revival of Andrew Lloyd Webber's musical Aspects of Love.
"I decided I wanted to be an opera singer at the age of eight," she said.
"It's exciting for me to be able to flex lots of different muscles, artistically. When it comes to Cumnock I'm not just going to stand in front of a piano and sing it, I'm going to stage it. I'm going to use a few pieces of furniture and try to create an atmosphere where people feel like they're in a room with me. They're inside my space.
"It's wonderful to be able to live out my childhood dream and make a great journey that I'm still on."
Fundamental joys
The festival in MacMillan's Ayrshire hometown is being staged in an attempt to bolster and promote the musical heritage that helped him ­pursue an award-winning career.
And de Niese believes events like it are equally enriching for audiences and performers.
"There's a lot to be said for coming into a place that feels away from the great metropolitan centres," the 44-year-old said.
"A place where you can focus, concentrate, return to nature and to the fundamental joys of life, while also rubbing heads with incredible musicians and artists."
Elsewhere on the diverse programme at The Cumnock Tryst, which kicks off on Thursday, are new works from Scots composers Jay Capperauld and Gillian Walker.
A Musical Celebration of the Coalfields will also showcase the results of workshops and community projects that the Tryst has been working on for the past three years.
Aimed at reconnecting people with the area's past and also inspiring confidence in people who are participating in music for the first time, the work celebrates the personalities and stories at the heart of the former coal mining community.
---
Visit thecumnocktryst.com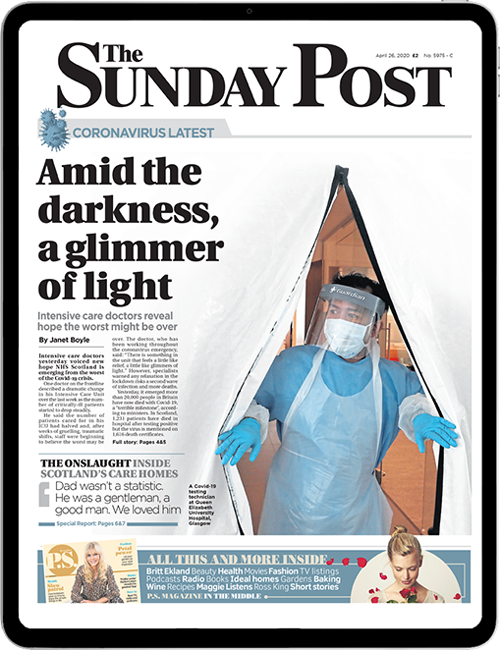 Enjoy the convenience of having The Sunday Post delivered as a digital ePaper straight to your smartphone, tablet or computer.
Subscribe for only £5.49 a month and enjoy all the benefits of the printed paper as a digital replica.
Subscribe