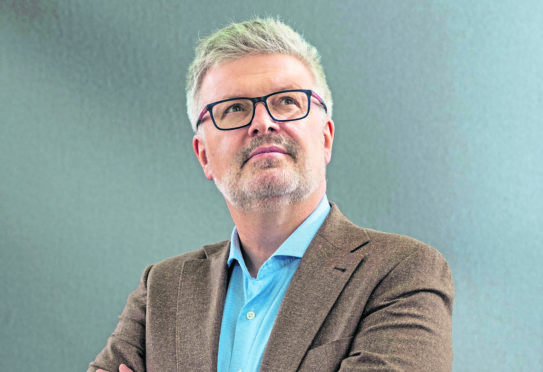 Composer James MacMillan has won acclaim and awards around the world and performed at glittering festivals across the globe.
He could not be prouder, however, of an event with roots that could not be closer to home.
James has been nominated at this week's Ivors Composer Awards, where he is up for the best community or educational project category, five years after setting up the Cumnock Tryst.
The festival in his Ayrshire home town is an attempt to bolster and promote the musical heritage that helped James ­pursue a glittering career in the arts.
"I became a musician because of the people I knew in Cumnock, be it teachers, friends or relatives," he said.
"I knew Cumnock as a very musical place so, when it came to building up a festival, the town was always my first choice.
"My grandfather had been a coal miner there but, like many of those men, he lived for music. He was in colliery bands throughout his life, playing the euphonium.
"He got me my first cornet and ­ trumpet, and took me to my first band rehearsals, so he was a pivotal figure. He worked 50 years under the ground, but sought beauty in his life and found that in music.
"There's a great story there and it's not unusual in those communities, where there was not a lot of money and genuine poverty. Communities grew up around the industry of the mines, but were also full of people who wanted to make music together."
Knowing not only the joy and pride but also the educational and social benefits that playing music brought to the life of his grandfather, George Foy, and so many more like him, James is angered at how little music education seems to matter in schools today.
"It's such a shame arts are the first in the sights for cuts," he said. "It's very short-sighted. Music especially should be one of the basics.
"It's been proven through academic studies that those involved in music ­usually shine at the other subjects.
"Music helps the brain to work and it affects the way we relate to maths and use of language. It can also teach us social skills.
"Rather than cutting it and peripheralising it, councils and governments should be centralising music. It should be treated more importantly by education authorities and every level of politician."
James' nomination in the community category is for All The Hills And Vales Along. He took five texts by Scottish wartime poet Charles Hamilton Sorley and scored them for tenor, chorus, brass band and string quintet or orchestra.
"It had been on my radar for a while after I was given an anthology of First World War poetry and came across Charles, who I hadn't heard of before," James continued.
"I made a mental note of him because the poems were very powerful in an unsentimental way.
"He would have been so young when he wrote them, because he was only 20 when he was killed in 1915.
"I specifically wrote it for local people to play. It's always been a dream to make the festival work like that, to bring the best out of people musically who are on the ground by having them work with great visiting musicians.
"To receive the recognition for what we've been doing with the festival is very heartening.
"There's a pride in Ayrshire about it and we have big plans to build and expand.
"We are building in activities to make it a year-round experience, which starts with a series of concerts (beginning today), rather than just the four-day festival in October.
"We already do work throughout the year with schools and other projects, and we'll be formalising and building on that, too."
James is also nominated in the choral category at The Ivors for his O Virgo Prudentissima composition, ­capping off a successful few days in which the Cumnock Tryst secured a prestigious Royal Philharmonic Society award, and a fine 12 months when he marked his 60th birthday with a series of special events.
"It's been a lovely year in many ways, and the focus at the Edinburgh Festival was very special," added James.
"It's been gratifying and humbling to have seen my music being marked in this birthday year and it's been very exciting going from place to place.
"I have to admit, though, it's been exhausting, and it will be nice to get back to some form of normality in my 61st year.
"I'm currently writing a big Christmas oratorio for next year, which I'm writing in any spare moment when not rehearsing.
"The first performance will be next December in London with the Philharmonic, and a performance in Melbourne has been scheduled for the following year, along with dates in New York and Amsterdam.
"Hopefully it will make it to Scotland one day."
Perhaps in Cumnock, where the former mining community is still ­producing diamonds long after the pits have gone.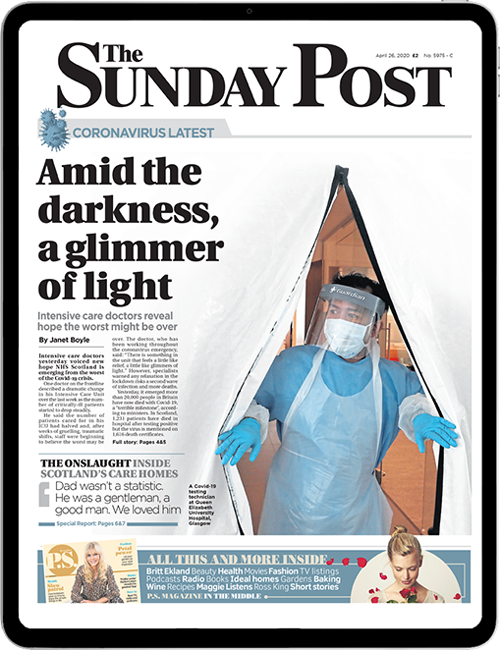 Enjoy the convenience of having The Sunday Post delivered as a digital ePaper straight to your smartphone, tablet or computer.
Subscribe for only £5.49 a month and enjoy all the benefits of the printed paper as a digital replica.
Subscribe