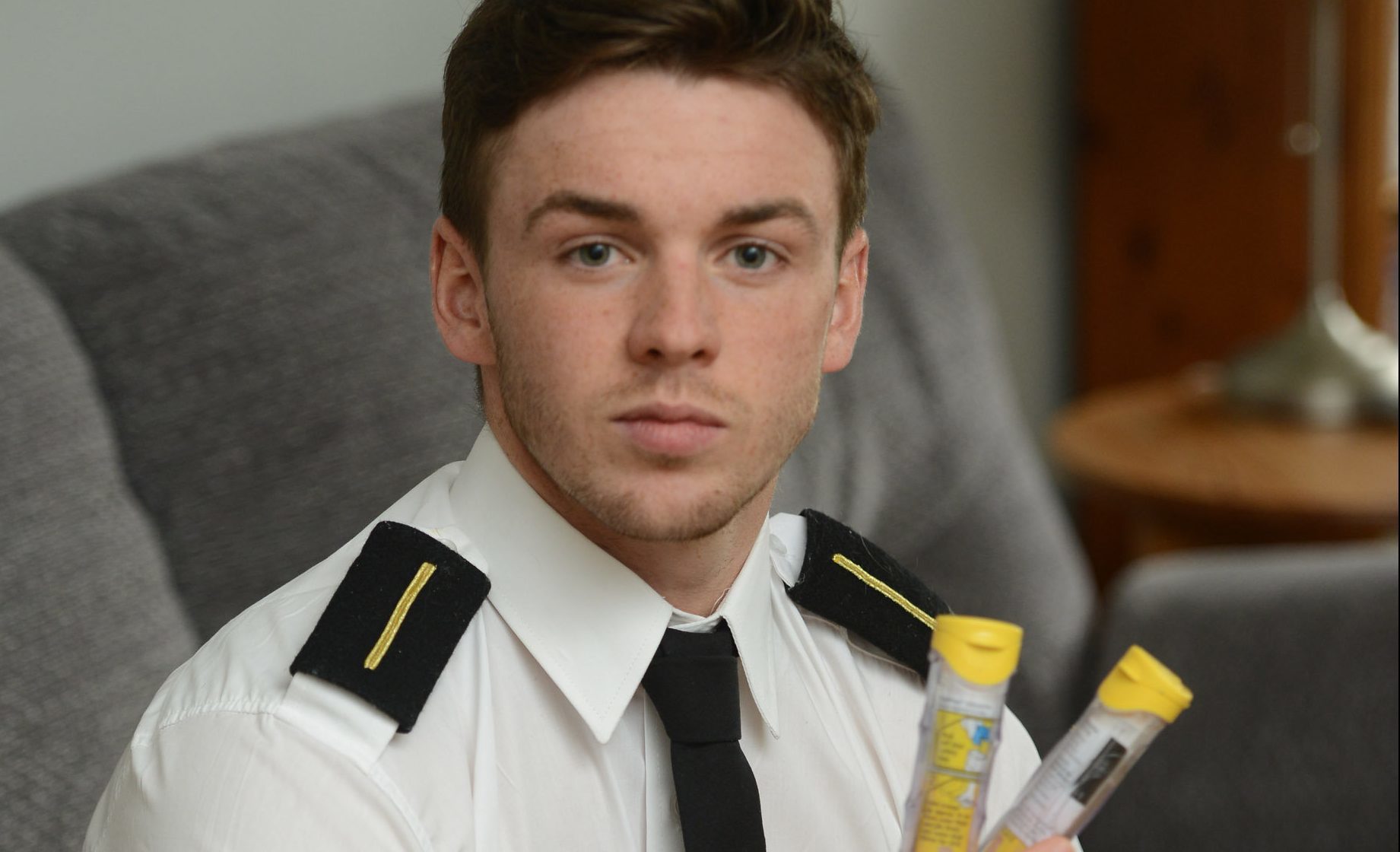 A YOUNG seaman who spent years qualifying to work on ships has been forced out of his dream job – as he's allergic to nuts.
Gordon Yule, 21, joined the Merchant Navy to see the world .
He underwent medical examinations to ensure he was fit for work at sea, declared he had a nut allergy, and received unrestricted medical certificates.
But a serving of chicken satay – which included peanuts – later left him fighting for his life.
Gordon suffered an anaphylactic shock while aboard ship and was rushed to hospital by helicopter.
He made a full recovery, but doctors declared him "permanently unfit for work".
Gordon said: "I am now unable to work on any vessel at sea. This marks the end of my career."
Gordon, from Bishopbriggs, East Dunbartonshire, spent three years studying at college and working on supply vessels for oil rigs as a deck cadet.
He received unrestricted medical certificates from doctors and completed his course in August, 2016.
He got his first job as 2nd navigational officer with the Northern Lighthouse Board.
But after spending three weeks onboard his ship, he suffered an allergic reaction to a serving of chicken satay.
Gordon said: "I was very hungry and didn't check what the food was. It was very careless, however, the cooks had always been very careful with my allergies.
"I felt my throat tingling and realised what had happened.
"I went to the captain to let him know I was having an allergic reaction and to call the helicopter."
Gordon's condition worsened and he said his whole body was "tingling and becoming numb".
Gordon was taken by helicopter to the Lorn & Islands Hospital in Oban, for the night.
Gordon said: "I am now left without a career, something I spent almost four years training and studying for."
He added: "I can't even go on a ferry which may only be making one-mile crossings. I feel that is a bit extreme."
The Marine and Coastguard Agency said that in most circumstances, cases of any conditions leading to a permanent unfitness are identified at the beginning of a seagoing career.
But subsequent events or illnesses may require a change in the fitness decision.
Any seafarer given a restricted certificate, or made unfit, is entitled to a review by an independent occupational health specialist.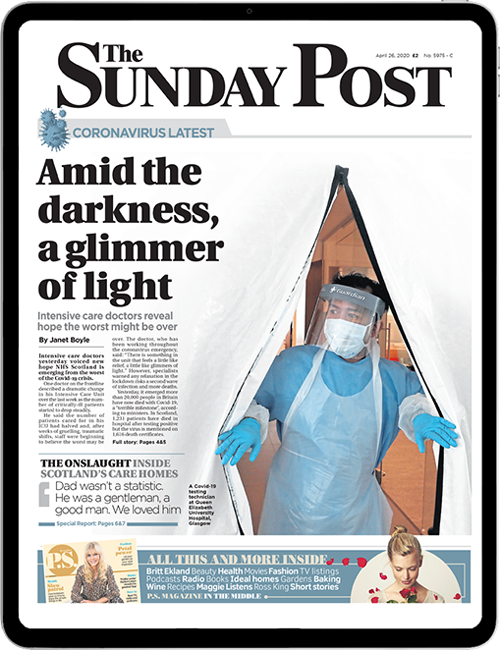 Enjoy the convenience of having The Sunday Post delivered as a digital ePaper straight to your smartphone, tablet or computer.
Subscribe for only £5.49 a month and enjoy all the benefits of the printed paper as a digital replica.
Subscribe