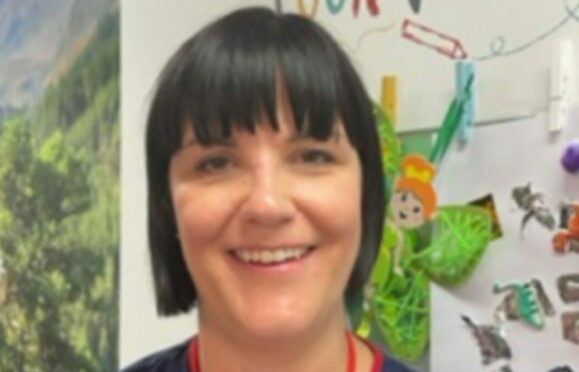 The work of a nurse who has spent 11 years helping to save the lives of some of the world's most desperately ill children with cancer has been hailed in prestigious awards.
Edinburgh oncology nurse Fiona Bruce, 38, works at the city's Royal Hospital for Children while volunteering to give vital care to young cancer patients in Ghana.
Along with Edinburgh oncologist Dr Emma Johnson, and nursing colleagues, they have helped Ghanian child cancer medics set up what has become a leading children's unit in Africa.
She has now been nominated in the Sunday Post People's Choice award as part of the Royal College of Nursing Scotland's ceremony hailing outstanding achievements. Bruce said: "When I first visited the country 11 years ago children's cancer treatment was being given by a retired nurse in her 80s who drove an old bus a radius of 100 miles around the capital.
"Today, thanks to wonderful work by our Edinburgh team and their equally dedicated colleagues in Accra, we have the gold standard child cancer treatment in West Africa.
"They are now training colleagues in other African countries."
The Sunday Post People's Choice Awards: 'Growing up, I learned never to give up'
Survival rates for children with cancer in the developing world is less than 30% compared with 80% in the UK.
The World Health Organisation reports that only 29% of low-income countries have cancer medicines generally available to their populations compared to 96% of high-income countries.
"I have been out to Ghana three times and the warmth of their appreciation is overwhelming," Bruce adds.
"If people ask how I can do such a stressful job I tell them it is joy to be with children and their families at their most desperate times. When you treat a child, you care for the whole family, in Scotland and Ghana."
Bruce's first job as a cancer nurse was as a young student.
"When I got my university placement I thought I would be a wreck by the end of the week but seeing how children tolerate cancer treatment with amazing bravery, made me want to stay and become a paediatric oncology nurse."
We're here to make a difference: Dumbarton-based nurse on helping cancer patients in Palestine
The Edinburgh team are part of a global link of child oncology medics who work through UK charity World Child Cancer.
Since twinning with Edinburgh's children's hospital the country now has seven hospitals giving childhood cancer treatment and care and five paediatric oncology doctors for the 1,300 children expected to develop cancer there annually.
Bruce is the latest nomination in The Sunday Post's People's Choice award in the Royal College of Nursing Scotland's Awards to be staged at the National Museum of Scotland in November.
The Post's People's Choice Award is a wonderful opportunity to thank a nurse, midwife or nursing support worker who has gone above and beyond the call of duty.
Nominate today at rcn.org.uk/ScotAwards, or email scotlandnurseawards@rcn.org.uk or write to Royal College of Nursing Scotland, 42 South Oswald Road, Edinburgh, EH9 2HH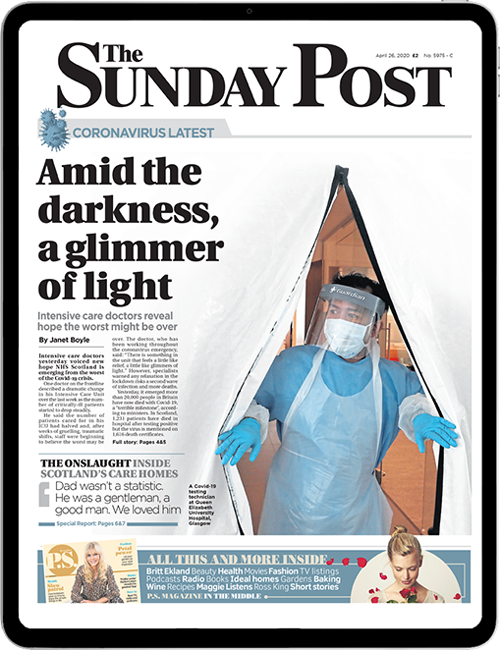 Enjoy the convenience of having The Sunday Post delivered as a digital ePaper straight to your smartphone, tablet or computer.
Subscribe for only £5.49 a month and enjoy all the benefits of the printed paper as a digital replica.
Subscribe