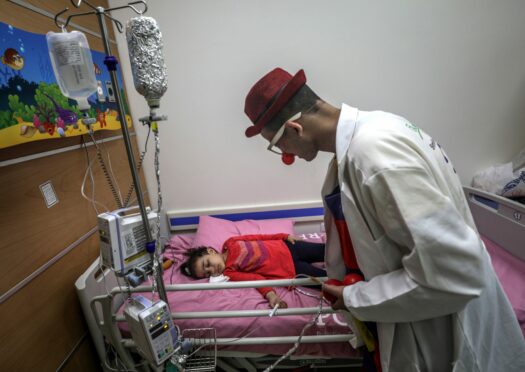 Life-changing care and treatment for cancer patients in Palestine is being steered from a nurse's desk in a Scots hospital.
Gerry O'Hare, a volunteer for Medical Aid for Palestinians (MAP) and a nurse at Vale of Leven Hospital in Dumbarton, says half of the cancer drugs prolonging lives in Scotland are unavailable in Gaza.
The odds of survival are reduced even further as radiotherapy is banned, along with certain chemo drugs, because the restrictions imposed by Israel include the prohibition on the import of materials that are a potential security issue. These include radioisotopes used in breast cancer biopsy.
O'Hare, 60, a clinical nurse specialist, has spent 10 years volunteering to treat patients and training students to become highly qualified nurses in Palestine.
He said: "The chance of five years' survival for some cancers is still 50% in Gaza and 90% in Scotland. The lack of drugs, caused by the difficulties of getting them through the Israeli border and checks, impacts on survival rates.
"Radiotherapy is not allowed in Gaza and this forces patients to travel to the Arab part of Jerusalem for treatment.
"Every day brings a reminder of the challenges in surviving cancer in Gaza and it is vital to support patients. Three weeks ago an elderly patient from Gaza with bowel cancer was strip-searched on their way to treatment crossing the border."
Breast cancer is the most common cancer among Palestinian women, accounting for 29% of all cancers in the West Bank and 20% in Gaza, according to MAP.
Services are struggling to catch up with the advances in cancer treatment and care which are routine in most UK teaching hospitals.
O'Hare volunteers alongside Dr Philippa Whitford MP, a breast cancer surgeon, who has also taken part in weekly international online clinical meetings to discuss patients' treatments.
He said: "As a nurse I cannot not ignore the plight of people desperately trying to survive cancer. Their needs are exactly the same as Scottish patients at the Vale of Leven hospital and Beatson West of Scotland Cancer Centre.
"They are parents, grandparents, sons and daughters who all deserve to be cared for well and with dignity."
Much of his work as a clinical instructor to Palestinian nurses is done on annual leave and with the support of bosses at NHS Greater Glasgow and Clyde.
O'Hare's journey to Palestine started when he accompanied his university lecturer son on an academic work visit there.
He said: "As a cancer nurse specialist I was interested in how treatment was delivered in a very different place from Scotland.
"I knocked on the door of Mariam Awad, Dean of the Faculty of Nursing and Health Sciences, and she invited me to return and lecture to their nurses on post-graduate nursing care. She said, 'Come back and do some teaching.' And I did.
"They need something more substantial and wanted to develop a post-graduate course at Bethlehem University. MAP funded it for three years to get it up and going."
He has helped establish a training scheme for cancer nurses to become clinical nurse specialists like him.
They use clinical guidelines developed in Scotland for Scottish patients. He said: "We are all here to make a difference in life and reach out to the most vulnerable."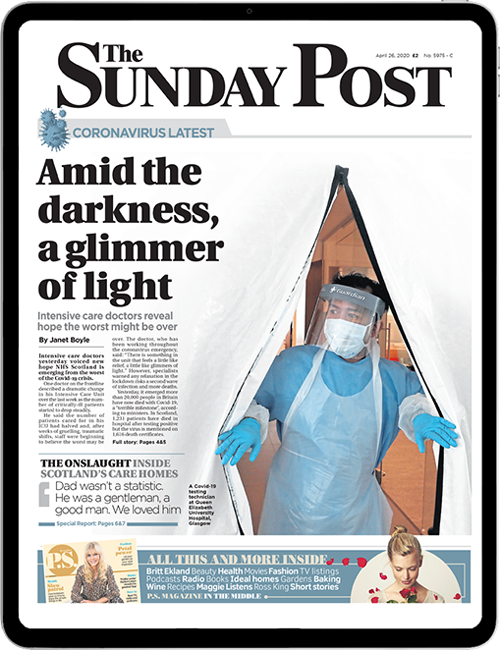 Enjoy the convenience of having The Sunday Post delivered as a digital ePaper straight to your smartphone, tablet or computer.
Subscribe for only £5.49 a month and enjoy all the benefits of the printed paper as a digital replica.
Subscribe