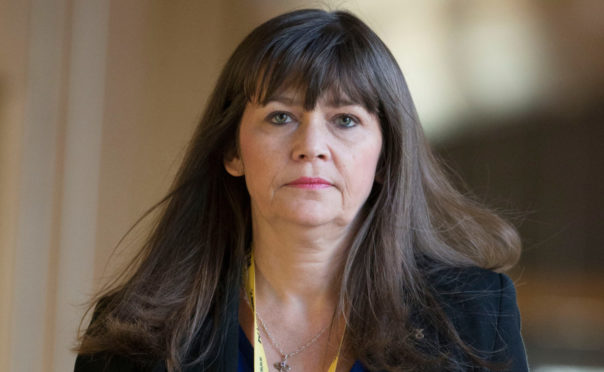 The number of people dying by suicide in Scotland has risen for a second successive year.
Statistics released by National Records of Scotland relating to 2019 showed 833 probable suicides, a 6.25% increase on the 784 recorded the previous year.
It's the highest annual total recorded since 889 deaths in 2011.
Men accounted for nearly three quarters (74%) of probable suicides in 2019, a similar proportion to every year since the late 1980s.
Mental health minister Clare Haughey said: "While these statistics do not reflect the period of the coronavirus pandemic, we know that this is taking a significant toll on many people's mental health and we are doing all we can to support people at this difficult time.
"Our recently published Mental Health Transition and Recovery Plan sets out the wide range of actions we are taking to address those additional pressures on the population's mental health, brought about by the pandemic."
She added: "We do not yet know what impact the pandemic will have on suicide rates.
"We are not being complacent and, together with Cosla, we accepted the recommendations that the National Suicide Prevention Leadership Group put forward for a pandemic-specific suicide prevention response."
Liberal Democrat health spokesman Alex Cole-Hamilton said the figures are "devastating".
He added: "More than two people a day, young and old, are dying by suicide.
"Hundreds of families have had their world turned upside down.
"The last few months have been especially tough but there was a mental health emergency before the pandemic struck.
"Scotland already had a record number of children waiting over a year for the mental health treatment they need."
He said there needs to be a "service transformation" in Child and Adolescent Mental Health Services (CAMHS), complaining that currently youngsters are "left waiting for expert help".
Mr Cole-Hamilton said: "These devastating statistics show the urgent need for the full weight of our proposals.
"We need a serious expansion of the mental health workforce to end the waiting times scandal, fast access to talking therapies at your GP practice and new 24/7 crisis care."
A National Suicide Prevention Leadership Group (NSPLG), was set up in late 2018 as an independent group formed to advise on and support delivery of the Scottish Government's Suicide Prevention Action Plan.
The group includes those with lived, academic and professional experience.
Commenting on the new figures, NSPLG chair, Rose Fitzpatrick, said: "Every single one of the 833 deaths by suicide reported in the 2019 statistics released today is a tragedy and its impact is widely felt.
"Today's news shows that now more than ever we need to encourage people of all ages to talk about suicide, to be able to ask for help and to feel confident to give help when it is needed.
"Since the period to which today's figures relate we have launched a new public awareness campaign for Scotland called United To Prevent Suicide, to help change the conversation and reduce the stigma about suicide.  It aims to give every one of us the opportunity to play our part in supporting family, friends or colleagues who need to talk about suicide."
She added: "Suicide prevention has never been more important.  While today's figures predate COVID-19, the pandemic is likely to have a long-term impact on wellbeing and mental health as people's lives change.
"For that reason, we have recommended and the Scottish Government will now take forward the creation of a long-term suicide prevention strategy which includes but goes beyond mental health to address issues affecting people's life circumstances, such as equalities, employment and the economy.
"As today's figures show, it remains the case that the tragedy of suicide is three times more likely to occur among those living in the most deprived areas of Scotland than it is in the least deprived.
"As Scotland's National Suicide Prevention Leadership Group we will go on working closely with those who have lived experience and with the Scottish Government as we all redouble our efforts to prevent the tragic loss of lives to suicide and the deep impact each suicide has on those left behind."
Parents demand the truth after Edinburgh landmark failed to act on suicide prevention report 16 months before daughter's death
Stephanie Craig is part of NSPLG's lived experience panel. She attempted to take her own life twenty times, after suffering emotional and sexual abuse from an early age.
Now working to help redefine how people at risk of suicide are supported, the 20-year-old said: "It's alarming that the numbers have increased this much in just a year and that is without a pandemic. There needs to be more support and interventions put into place.
"The numbers for young people and young adults are increasing rapidly and these figures are screaming that there needs to be more support for these age groups.
"There needs to be more focus on improving access to supports, especially in deprived areas where if we look closely we will see the numbers are higher in deprived areas and are rising.
"Society is facing more pressures than ever and with young people and young adults they have more stresses, more pressures and social media again will play a huge role in people who are struggling.
"It's also worth mentioning that children and young adults are facing more pressures with education, there's not enough supports in schools to cope with the high demand of children and young people needing support.
"The work of the NSPLG and the Lived Experience Panel highlight that there is a clear problem in Scotland and there is a need for more support and for us all to be doing more."
---
If you or someone you know is struggling with their mental health or feeling suicidal, you can ask for help by contacting your GP, NHS24 on 111, Samaritans on 116 123 or Breathing Space on 0800 83 58 87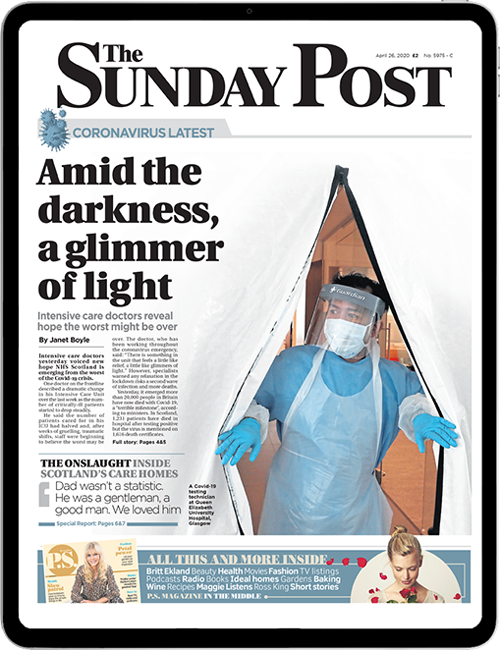 Enjoy the convenience of having The Sunday Post delivered as a digital ePaper straight to your smartphone, tablet or computer.
Subscribe for only £5.49 a month and enjoy all the benefits of the printed paper as a digital replica.
Subscribe