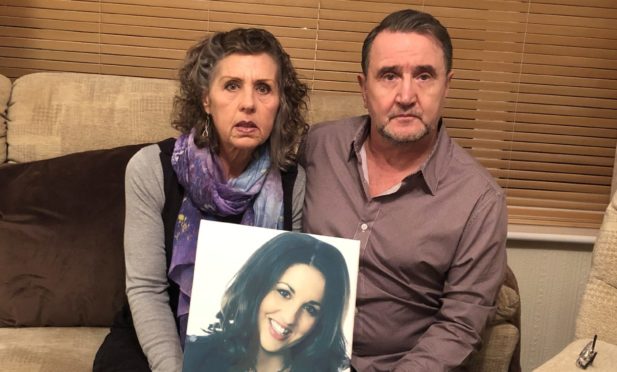 A young woman took her own life at an iconic tourist attraction after managers failed to implement suicide prevention measures recommended in an official report 16 months earlier.
Her parents fear Sian Souness, 34, fell to her death from the Scott Monument, in Princes Street, Edinburgh, because the city council ignored the findings of a report intended to reduce the risks.
Her mum Ann James, 63, believes her daughter, who struggled with mental health problems, might still be alive if the council had acted on the recommendations.
Ann, from Edinburgh, said: "Over the last few years we've ­experienced heartache, pain, anger, sadness, more anger, frustration and more heartache. We are simply a grieving family trying to cope with a sudden loss. We hoped the council would show some compassion and help provide answers. Instead we were ignored.
"Now we know why – because the council's own paperwork proves they could have prevented Sian's death."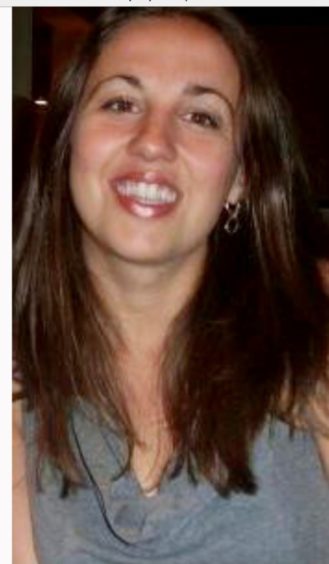 The family were eventually forced to threaten legal action to obtain internal reports about her death but when the documents were finally handed over, ­ including the risk assessment report, they showed internal reports had wrongly recorded the ­circumstances of Sian's death.
She was said to have spent only 15 minutes in the monument, for example, when, in fact, she spent two and a half hours at the top before she died in January 2018.
Ann said: "As far as we are ­concerned the council withheld information, lied about the information they did provide then caused unnecessary pain by forcing us to go to court for answers.
"It's clear to us the council was intent on covering every- thing up. Nobody would believe it unless you told them. It's absolutely horrifying. I haven't even as much as had a letter of condolence to say sorry about what happened to your girl on our property. Nothing. Nothing, not a word, there's never been a word said."
The council has now implemented strict safety measures to prevent anyone else taking their life at the Scott Monument, and public access to the top level is no longer permitted.
Managers had received the risk reduction report 16 months before Sian's death and had been urged to take steps including increasing staff patrols and monitoring, installing improved safety barriers and putting up signs with the Samaritans helpline number. None of the recommendations were implemented.
The report came to light after the family sought a court order to obtain documents containing information the council had refused to share with them.
Her family say Sian was a vivacious young woman with a sense of adventure and a love of travelling. She worked as a senior IT recruitment consultant.
But she also waged a private ­struggle with depression and anxiety, which she had successfully overcome in the past. At the time of her death she was on a break from her career, and was staying with her mum and volunteering at a charity shop.
On January 5, she took a lunch break and went to the Scott Monument, where CCTV from Princes Street showed her entering at 1.19pm. It is understood she went straight to the top of the monument and stayed there in freezing cold conditions for two and a half hours. There was no CCTV in the monument and no staff patrolled the upper level. She fell to her death at 3.45pm.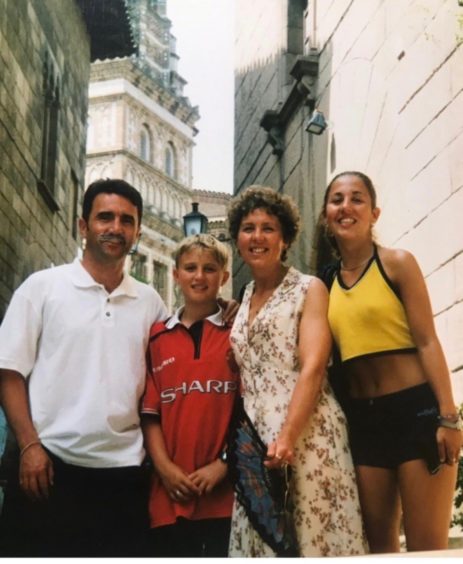 Ann, who works as a housekeeper, said: "Sian was as bubbly as you could think. She was full of life. You would never have known that there was anything the matter.
"She was the life and soul of any party. She was very well liked and she had a team of people who worked under her. She was a very clever woman.
"She loved to travel. She liked to enjoy a glass of wine and a nice meal. She did a lot in her 34 years.
"If somebody had just checked that day, she would still be here. Who are we to know whether she would have done it or she wouldn't but I swear to God if ­somebody had gone and spoken to her, she wouldn't have done it.
"God knows what was in her head. She was asking for help. She was ­asking for help but didn't get it because she didn't have a sign on her head saying she was suffering from mental health issues but you don't walk around with a sign.
"We've had a pandemic of mental health for years. People are dying every single day because they're not getting the help."
After a police investigation, the Crown ruled out a fatal accident investigation because FAIs are only routinely conducted after deaths by suicide when the victim was being cared for in hospital or prison. After failing to get the answers they wanted, her family asked law firm Digby Brown to help them fight for information.
The legal firm pressed the council for answers then submitted requests under the Freedom of Information Act for Scott Monument risk assessments and suicide prevention paperwork but these were also refused.
Digby Brown then sought a court mandate where a Sheriff could force council bosses to hand over relevant files, but officials backed down before the hearing took place and handed over the files.
The files revealed the facts had been wrongly recorded about Sian's death – it claimed she was only in the Scott Monument for 15 minutes when CCTV proved was not the case.
It also emerged that, in 2016, the council commissioned architects to compile a report aimed at reducing the risk of suicide attempts at the Scott Monument.
In October 2016 the report was concluded and experts urged the council to increase staffing, increase patrols of the landmark and improve safety barriers.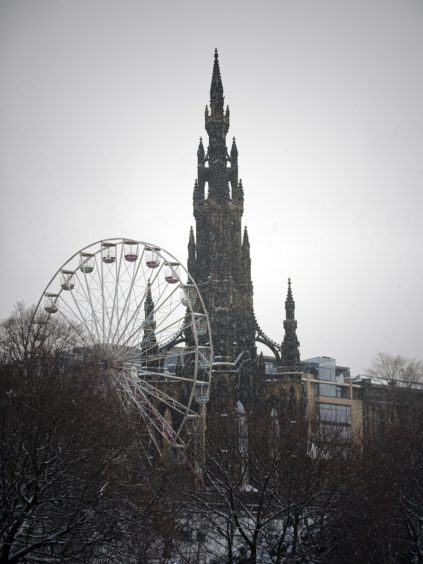 Additional input from the Samaritans advised the council to install helpline signs similar to those in place on the Forth Road Bridge. The charity also offered to provide suicide intervention training.
However, the council only acted on the recommendations after Sian died – 16 months after receiving the report.
Now, the very top of the Scott Monument is sealed off, signs are in place, staff have been trained on suicide prevention and visitors are guided around the monument by two members of staff.
Sian's father Ian Souness, 63, added: "Acting on recommendations now is like closing the barn door after the horse has bolted. Previous incidents meant the council knew there was an issue with the monument. That's the reason they commissioned their own report so they can't now pretend to be oblivious.
"Some might say acting on ­recommendations would make no difference and that if Sian was determined then she'd simply harm herself by other means but that is not a fair point. You can't confirm someone will harm themselves any more than you can confirm they won't."
Simon Hammond, partner at Digby Brown Solicitors in Edinburgh, helped expose the damning dossier on behalf of Sian's family.
He said: "This was a tragic set of circumstances and the council was clearly aware of the risk. While there is no existing case law in relation to establishing a duty of care for safe-guarding buildings from suicide, the monument was clearly a known risk to the council, otherwise they wouldn't have commissioned a report.
"The fact they haven't actioned any of these recommendations until after Sian's death means I completely understand the anger, frustration and devastation of her family and we will continue to support them how we can."
The City of Edinburgh Council said: "Whilst we express our condolences to the family, as the legal position has yet to be resolved it would be inappropriate to comment further."
---

Whatever you're going through, a Samaritan will face it with you. The charity's available 365 days a year. Call on 116 123 or email jo@samaritans.org for a response within 24 hours. Find out more or donate at www.samaritans.org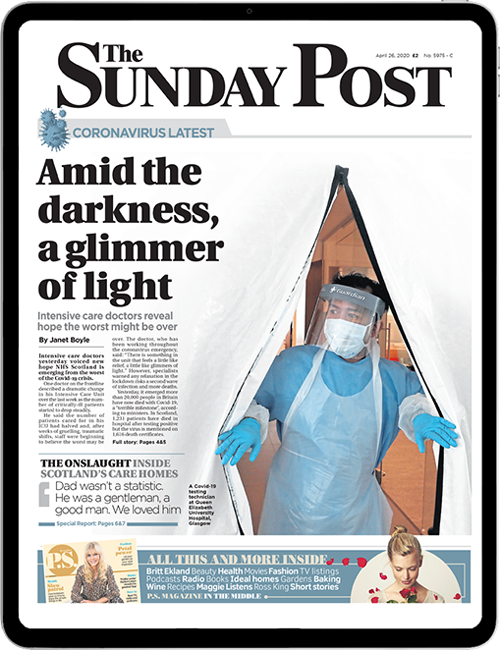 Enjoy the convenience of having The Sunday Post delivered as a digital ePaper straight to your smartphone, tablet or computer.
Subscribe for only £5.49 a month and enjoy all the benefits of the printed paper as a digital replica.
Subscribe