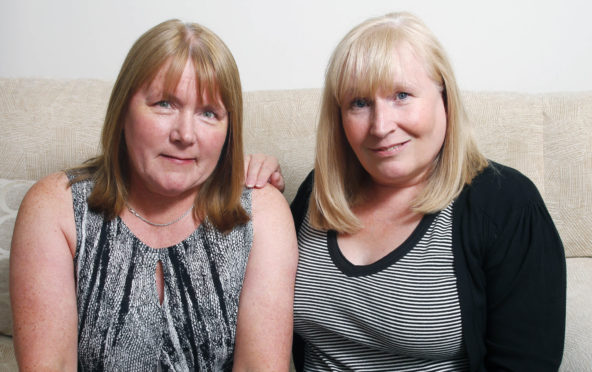 Mesh victims in Scotland yesterday led calls for the Scottish Government to appoint a Patients' Commissioner in the wake of a damning report exposing how they were failed by a health system that refused to acknowledge their suffering or take action to ease it.
A patients' champion to ­investigate complaints and hold authorities to account is one of the recommendations in the 300-page report by Baroness Julie Cumberlege, a former health minister, who detailed the lost lives, pain and needless suffering of thousands of mesh-damaged women.
Scottish Mesh Survivors, which has fought for the life-changing injuries caused by mesh to be acknowledged for almost a decade, says the report is vindication for their fight and exposes how the regulatory system allowed the use of mesh, Primodos and sodium valproate despite concern over many years.
The women believe the Scottish Government had the opportunity to lead the world in tackling the worldwide scandal but were too influenced by a medical and regulatory establishment that refused to act or take the women seriously.
They are now demanding Health Secretary Jeane Freeman appoint a Scottish Patients' Commissioner to take on the medical establishment on behalf of patients.
Publishing her report last week, Baroness Cumberlege said she was shocked by what she had found and spoke of a "sexist, disbelieving culture, arrogant doctors, altered records".
The baroness did listen to the voices ignored for so long despite life-­changing injuries that went largely ignored by those supposed to care.
Her report called for a Patient's Safety Commissioner, along with a complete shake-up of the regulatory system.
The baroness said she would forever remember the "harrowing, sheer scale and intensity of suffering", and would "take those stories to her grave".
Scottish mesh survivor Elaine Holmes said: "Scotland paved the way for the Cumberlege Report, which recommended most of the things we've been calling for over the last eight years. For every victory we achieved, we had years of frustration and doors slamming in our faces as those supposed to treat us, care for us and protect us, betrayed our trust and faith again and again.
"Our greatest wish now is Scotland finishes what we started, and puts in place measures to ensure patients in future are given greater protection and a louder voice than we had. By stopping short of a total ban on mesh, the Cumberlege Report leaves the door open for it to return, so we'll continue campaigning until it's no longer something that can be used to harm women."
Former health secretary Alex Neil said: "It's time we not only had a Patient's Commissioner with broad powers to act not just on safety matters, but to listen to patients and put them at the very heart of our NHS, but also our own medical regulatory system."
Labour's Neil Findlay described the Cumberlege Report as "very uncomfortable reading for surgeons, regulators, medical manufacturers, government ministers and the medical establishment who have collectively failed women in Scotland, across the UK and indeed the world", and called for the Scottish Government to act. And he has called for a debate on how Scotland will adopt the recommendations and move forward.
---
"Future generations must be protected better than we were"
By Elaine Holmes, mesh-damaged patient and campaigner
Our journey has been long and hard. Along the way, we have lost mesh-injured women, we've been lied to, disbelieved, and been treated abominably by the people and institutions who were supposed to care for us and protect us.
We kept going with our campaign because we were determined no other women should have to suffer as we have had to.
We have endured frustrations dealing with professional organisations who seem determined not to listen to patients, regulators who appear intransigent in the face of human suffering, and a system that is clearly just not fit for purpose.
In many ways, the Cumberlege Report vindicated us.
We hope this wake-up call will move the Scottish Government to finish what we started and implement the changes that are much needed to ensure medical scandals like mesh are never allowed to happen again.
There must be an independent Patients' Commissioner to speak for us and act for us.
Scotland has the ability to lead the world once more and show them how to keep patients safe.
It is up to us now to ensure our politicians follow through so future generations are protected better than we ever were.
---
"If things go wrong we are left with no answers"
by Pauline Hunt, transplant patient given cancer by donor organ
When things go badly wrong, patients like me are not only left struggling with the devastating consequences, we struggle just to get the truth, never mind justice.
Our health service is like a huge machine that just keeps rolling on regardless, even when ordinary people can see things are not right.
The NHS has lost the ability to say "sorry".
When things go terribly wrong, like they did for me and Tom Tyreman, who died of cancer after receiving a liver from the same donor as me, we are left without answers, which adds to the upset and difficulties we face.
That is why I want to see a Patients' Commissioner, someone who is independent and has the power to at least get answers on our behalf. Instead of a culture of covering up and denial when things go wrong, I'd like to see our health service becoming more open because it's the only way anything can be learned from mistakes.
I may not live long enough to find out what went wrong, never mind assurances that things will change so this can't happen to others, and that is what is so wrong with the way things are now.
---
"This is a chance to make patients heard"
by Chris Bridgeford, chronic pain campaigner
The Cumberlege Report shone a bright light on what I, and millions of others, have known for a very long time – that patients and their families are not listened to by our health service.
Scotland has a unique opportunity to change that by appointing an independent Patients' Commissioner, someone who will listen and have the power to take the action needed.
The report also makes clear that the current system of regulation is too complicated, too slow, and far removed from patients. The faster we draw up a more proactive system the quicker we stop future medical scandals.
Patients need greater representation on health committees and policy groups, matching professionals equally so we truly have our voices heard.
---
---
"Independent regulation and scrutiny is required"
by Lauren Sutherland QC, chair of medical negligence for the Pan-European Organisation of Personal Injury Lawyers
Scotland has made recent advances in the area of patient safety with the introduction of a duty of candour and early apology when adverse events occur.
In 2015 the Supreme Court recognised the rights of patients to be actively involved in choices about their own healthcare in the landmark Scottish case of Montgomery v Lanarkshire Health Board.
However, in my opinion, there is still room for improvement in the area of regulation of new treatments and drugs available to patients. Our goal should be to prevent harm occurring as recognised in the title of the Cumberlege Report.
Developments in medicine have undoubtedly saved lives and innovation and research must not be curtailed or restricted unnecessarily. But it is the patient who has to live with the consequences of any deficiency in any new drug or product and the consequences are often lifelong.
For many years I have seen the devastating effects of failures in medical care. Independent regulation and scrutiny is required.
The Scottish Government must take note of this report, learn lessons and actively consider the appointment of an independent Patients' Commissioner for Scotland.
---
"My profession should have been the first to apologise not last. We must learn to listen"
by Dr Wael Agur, mesh surgeon and member of Scottish Government advisory committee
When I first heard about mesh, like other surgeons I knew, I believed it was something that would help my patients so I welcomed its introduction.
I changed my mind when I began to see the life-changing complications and injuries these devices were causing, and became one of the few surgeons to speak out about the risks of using mesh.
While I welcome the recommendations in the Cumberlege Report, I believe it did not go quite far enough in seeking an outright ban on the use of mesh implants such as the TVT-O devices and vaginal mesh for prolapse which have caused most harm. I believe this was a missed opportunity to finally draw a line under the use of these mesh implants to treat the bladder conditions and pelvic organ prolapse which can happen after childbirth.
The report has left the door open for the use of certain kinds of mesh if the current suspension is lifted. It concerns me that at some time in the future when the furore has died down, mesh manufacturers will find a way to bring their products back into the operating theatre.
It saddens me that professional bodies representing surgeons who implanted so many women who ended up with life-changing complications have not apologised, despite the harrowing stories in the report and despite its invitation to apologise.
The Royal Australian and New Zealand College of Obstetricians and Gynaecologists issued an immediate apology following the independent parliamentary inquiry there, however UK clinical societies and royal colleges dragged their feet. Despite the very clear first recommendation in the report to apologise, they finally made that apology on Friday afternoon, and only that after apparently being prompted by The Sunday Post.
It seemed grudging, dragged out and, it pains me to say, their actions will leave patients wondering whether there is a desire that lessons will be learned, and whether their suffering continues to be disregarded by the people they trusted to care for them.
As a profession, we must listen to the patients.
The report has been critical of these professional bodies for staying silent and of the regulatory system which allowed generations of women to be injured.
Despite the thousands of women who had been injured, and despite knowing the report was due to be published, just days later, medical watchdog the Medicines and Healthcare products Regulatory Agency (MHRA) published guidance stating they still considered the benefits of using mesh outweighed the risks. The organisation was continuing to display its lack of consideration of mesh victims, lack of understanding on patient safety in relation to mesh devices and lack of empathy for those whose lives have been destroyed. The subsequent correction of this mistake, by removing the MHRA view only few days after its publication, does not build confidence in our device watchdog. Serious damage had already been done.
For those overwhelming reasons, I wholeheartedly support the call for a Patient's Commissioner and for Scotland to have its own regulatory equivalent of the MHRA, and for an open system where declaration of interests of surgeons and researchers are made readily available to patients and the public.
Scotland led the way across the world by becoming the first country to suspend the use of mesh implants. I believe we can continue to lead the way, and can build on that by putting in place structures which will protect patients in future from a repeat of the mistakes of the past.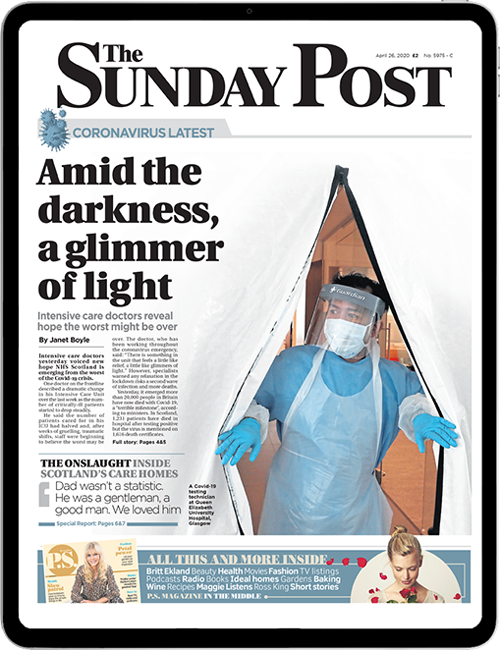 Enjoy the convenience of having The Sunday Post delivered as a digital ePaper straight to your smartphone, tablet or computer.
Subscribe for only £5.49 a month and enjoy all the benefits of the printed paper as a digital replica.
Subscribe