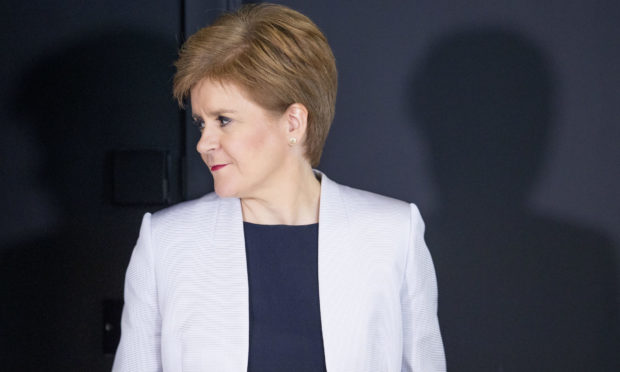 As her more ardent admirers prepare to give Nicola Sturgeon a big clap for her 50th birthday (8pm next Sunday, if you can make it?), even her most ardent critics could not dispute the First Minister deserves, if not a round of applause from a grateful nation, a couple of hours to blow out a candle or two and raise a glass or three.
Those critics are, of course, entitled to question the performance of Ms Sturgeon and her government during these harrowing, unsettling months. But what they cannot suggest, at least not with a straight face, is that she has been hiding during this crisis or that she has not shown herself to be the most capable, convincing and rightly-cautious political leader in these islands.
It is to her credit that she does not appear particularly fussed about her place in the history books, preferring to deal with the here and now rather than the never-never. She would, of course, dearly love to lead this country to independence, but she largely leaves the legacy thing to other, lesser politicians.
Now, that's fine as far as it goes, but sometimes it does not go very far at all and sceptics might suggest that is because independence is the only legacy that matters to Ms Sturgeon and her party. Certainly, despite having the numbers, her government has rarely attempted truly difficult and far-reaching reforms or forced through the kind of change capable of transforming the lives of generations of Scots. Worse, when gifted a clear opportunity to lead the world in what would become the biggest global health scandal for 50 years, they blew it.
When Alex Neil, then health secretary, suspended the use of mesh implants in 2014, he ensured Scotland was one of the first countries in the world to seriously address the horrendous testimony of women left in lifelong, shattering agony by an operation they had been told was no more dangerous than getting a tooth out. Their doctors told them they were exceptional, their problems unique. They were nothing of the kind.
As Baroness Cumberlege said, in a refreshingly savage report last week, they were betrayed by a system meant to protect them, by health professionals blithely, obscenely confident in their opinion that mesh implants did more good than harm.
Sadly, the First Minister and each of Mr Neil's successors have played their part in that betrayal, happier to be guided by surgeons and officials than the patients so badly let down. They were wrong.
As demanded by the Scottish victims of mesh, the First Minister should now appoint a Patients' Commissioner to help ensure others will not be patronised and dismissed as they were. Vindication last week is little consolation for their ruined lives.
It is not only time to hear their voice, it is time to listen. That really would deserve a round of applause.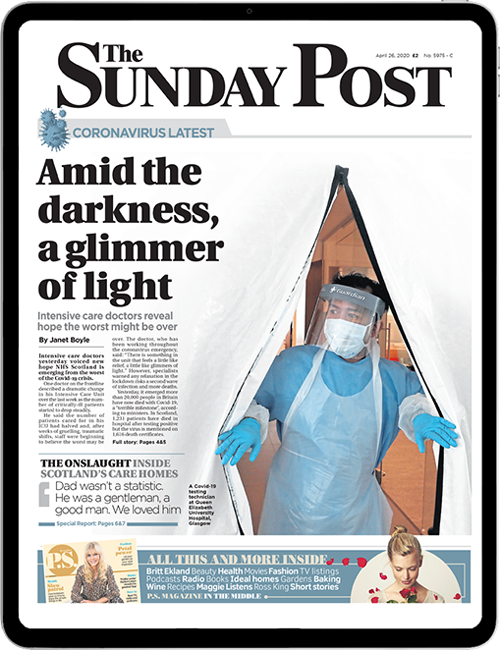 Enjoy the convenience of having The Sunday Post delivered as a digital ePaper straight to your smartphone, tablet or computer.
Subscribe for only £5.49 a month and enjoy all the benefits of the printed paper as a digital replica.
Subscribe