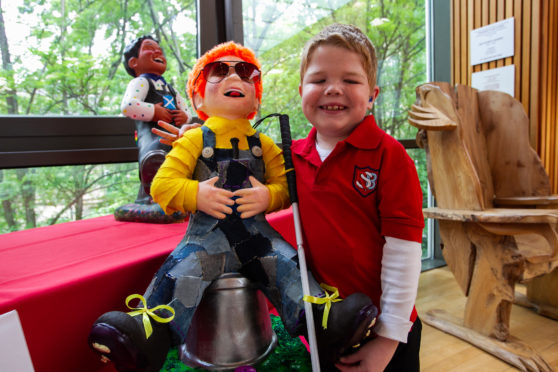 Oor Wullies – all 500 of them – got a royal send-off this week as his Big Bucket Trail began but another little hero stole the show.
Bo Cox, a pupil at the Royal Blind School in Edinburgh, captivated Princess Beatrice when she visited to help launch our nationwide fundraising art trail featuring statues of Scotland's favourite son.
There are 300 mini Wullies on the Wee Bucket Trail, joining 200 full-sized marvels on the Big Bucket Trail, promising a summer of fun to raise millions for Scotland's children's hospital charities.Eight-year-old Bo, who was left blind, deaf and in need of a kidney transplant after being struck down by E.coli, was happy to tell Beatrice all about the statue at the Scottish Storytelling Centre.
And the Glasgow youngster had one very important question for the royal visitor.
"Are you wearing a crown your majesty?" asked Bo, only to be told: "No, would you like to feel my head to see?"
It was all the invitation the youngster needed to run his fingers through her hair, even complimenting her on how she must use a good shampoo.
Pupils at the school created the visually impaired VIP Oor Wullie to help make others aware of young people like them with sight loss.
Bo was able to explain that the statue has textures on the clothes that can be touched, as well as a Braille poem.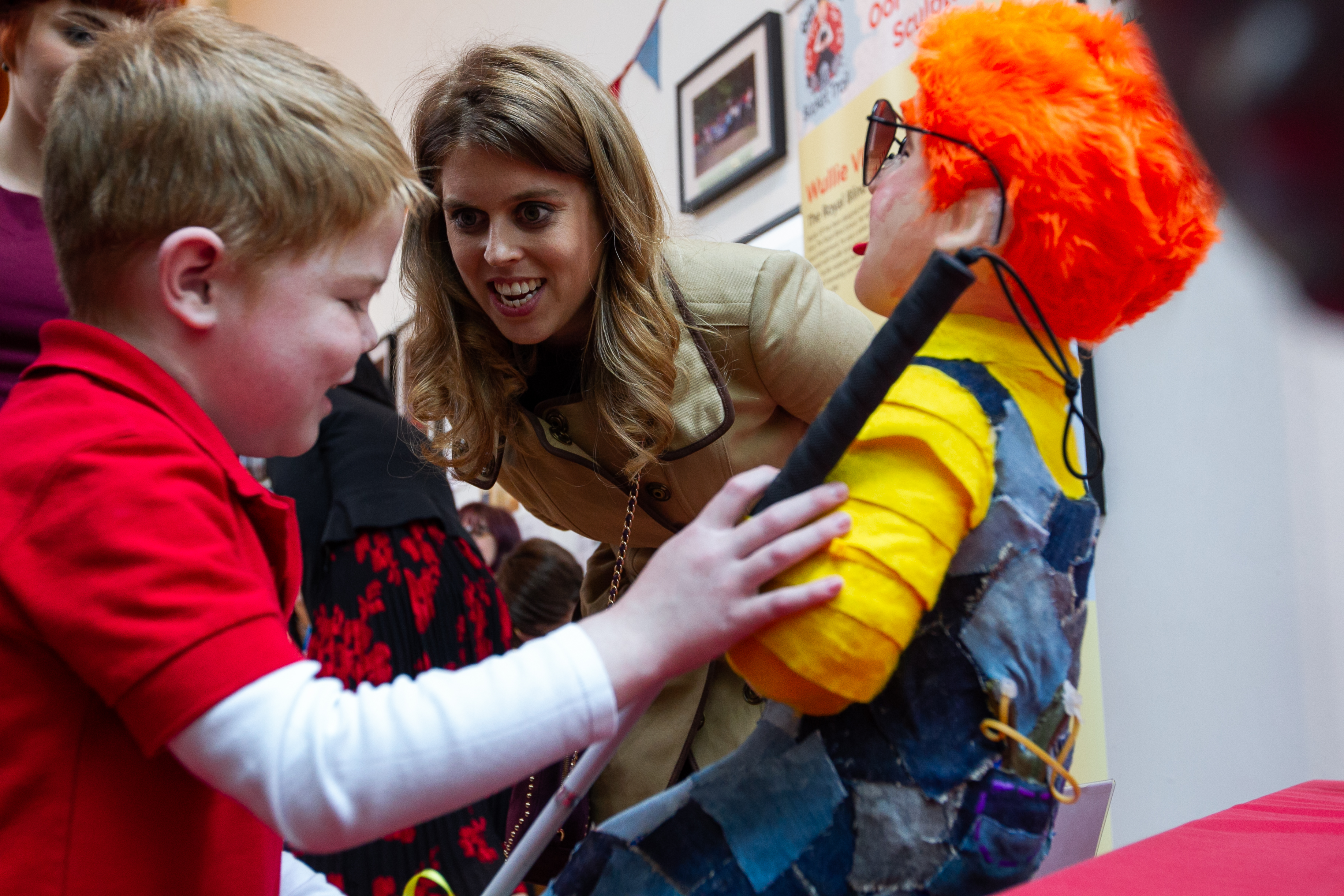 Being fit and well to meet the princess was a major moment for the plucky youngster who, says mum Lucy, has been hailed a little miracle by medics.
Bo picked up the lethal E.coli bug aged 17 months during an outbreak at an Aberdeen nursery.
It attacked his bowels and kidneys and cost him his sight and hearing. He has no sight at all and can only hear with the help of an aid in his left ear.
Bo required dialysis several times a week before his parents were alerted about a kidney transplant at Christmas 2017.
"The call came just two minutes into Christmas Day and he had the surgery in the early hours of Boxing Day," said Lucy, 45. "I told Bo that Santa had brought him another present and, after years of dialysis, we were ready for it.
"Waiting was hard emotionally and the transplant was obviously a worry but it was time to move on."
The life-changing transplant was carried out at Glasgow Children's Hospital and Lucy is passionate about the remarkable work they do.
She's backing the Bucket Trail as one of the beneficiaries of the funds raised is the Glasgow Children's Hospital charity.
A tough few months followed the procedure and Bo has had other issues that have meant him missing large chunks of time at the Blind School, which he'd started in the summer before the surgery.
The Royal Blind School is Scotland's only residential school specialising in care and education of children and young people aged from four to 19.
Class sizes are small and Bo has benefited hugely from having a tailored curriculum.
He had previously been at a school in Glasgow and the decision to have him commute to Edinburgh five days a week was a big one.
But seeing the way he was from the moment he visited made the decision easy for Lucy.
"He told me it was perfect and there was nowhere else he wanted to be," said Lucy.
"He's his own person and it had to be somewhere he liked.
"It's no easy feat for him to get into that car every day and travel through and he wouldn't take it in unless he was thoroughly loving the school.
"The support they give is amazing and, because he's very good academically, they see Bo as potentially being one of their children who goes on to university."
Bo says he wouldn't miss out on his days at the Blind School.
"I really like it because I do really good work and I sometimes get lots of stickers from my teacher," said Bo.
And he'll always remember his royal encounter.
"I didn't think I'd ever meet a princess but she was really nice."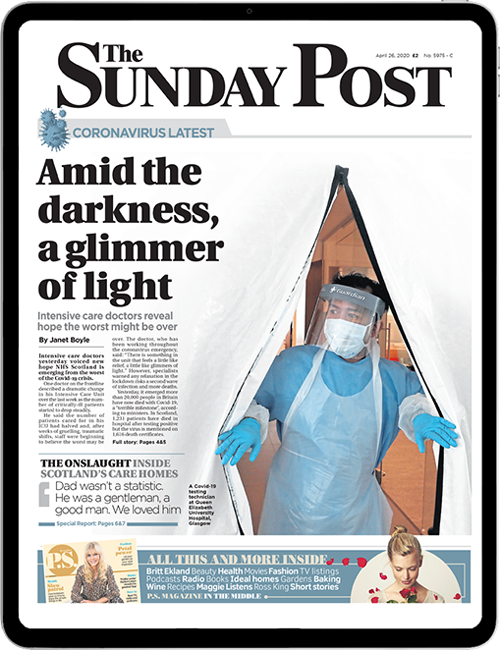 Enjoy the convenience of having The Sunday Post delivered as a digital ePaper straight to your smartphone, tablet or computer.
Subscribe for only £5.49 a month and enjoy all the benefits of the printed paper as a digital replica.
Subscribe