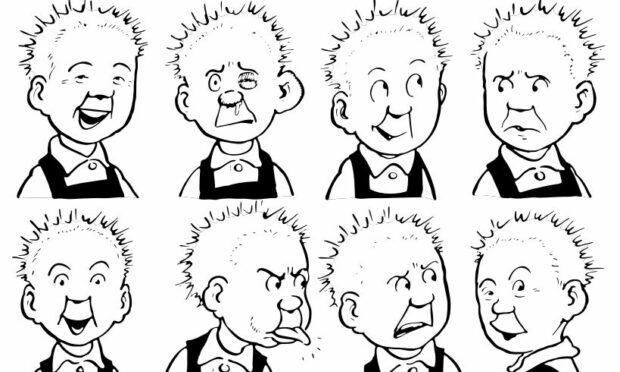 Scotland lost one of the country's most illustrious journalists after the death of Ian Jack in October.
The Guardian columnist and former editor of Granta and the Independent on Sunday, died at 77 after a short illness.
Katharine Viner, editor of The Guardian, said: "Ian Jack was one of the finest journalists of his generation. He was an incredible reporter, full of curiosity and observational skill, and he was also a wonderful writer. Our readers loved him; there was no one like him."
Here, in a column he wrote for the Guardian in 2003, he pays tribute to Oor Wullie, The Sunday Post's ageless schoolboy and national icon.
---
When I was preparing for this New Year – for the act of seeing it in – I decided that there were certain things I would like to happen, certain conditions to be met and customs observed.
I thought I should like to be eight. Consequently, my mother would be in her pinny and my father would be smoking his pipe. I would like, I thought, to see a frost on the streets and a half-moon in a black sky. I would like the grate to be swept before midnight, an early supper of steak pie, no drinking at all before the midnight bells. Then I hoped for a table spread with black bun and shortbread and three decanters filled respectively with whisky (for the men), sherry (for the ladies), and cordial (for the wee ones – me, Fat Bob, Soapy Soutar, and Wee Eck, if he's allowed out so late).
And then: action. The bells will strike – ding, dong. Steam engines will whistle down at the station – peep, peep. There will come a knock at the door – our first foot! Jings, I'll say, it's PC Murdoch, the last man I want to see; only a few hours previously he'd been chasing me round the houses because I'd knocked off his helmet with a pebble from my catapult (a mistake – I was aiming for the local bully). But the moustached constable is forgiving. He places his helmet on the table and, smiling, takes a glass in his hand.
Soon the room is filled with all kinds of folk (is that Maw and Paw Broon down from their tenement in Glebe Street?). One of them has a concertina. There is singing – "Should auld acquaintance be forgot…", the musical notation handily placed above the words – and an altogether perfect feeling of innocent merriment and friendship. Nobody has died last year, or in any other year. There have been no divorces. Nobody is being sick down the back of the sofa. No couple is having sex beneath the coats in the bedroom. PC Murdoch has not been attached to the drugs squad.
In the morning, in the last frame, I'll be in my dungarees and out in the yard on my bucket, wearing one of my small repertoire of facial expressions – the laughing, philosophical one that says "It all turned out fine in the end" – and wishing all my readers a Happy New Year. As anyone raised north of the Tyne and the Solway will know by this point, I wanted to be – briefly, just for an hour or two – in the world of Oor Wullie, the cartoon strip that has been appearing every week in the Sunday Post since 1936, which may make Wullie and his weekly friends and rivals The Broons the longest-surviving cartoon characters in Britain, or more certainly (there is always the question of Rupert Bear) the longest-running human ones.
In the real world, Wullie would be a pensioner in his mid-70s by now, but on the page he remains a constant Everyboy ("Oor Wullie! Your Wullie! A'body's Wullie!" as his slogan says), still in his dungarees and boots, still with his bucket, his spiky hair still uncombed and ungelled.
He has survived the death of his first illustrator, Dudley D Watkins, by more than 30 years, and the cartooners who replaced Watkins have attempted no modernisation. They copy the master draughtsman whose nib and brush also created the 11 members of the Broon family (Granpaw, Maw, Paw, Hen, Joe, Maggie, Daphne, Horace, The Twins, The Bairn) as well as Desperate Dan and Lord Snooty.
Trams and streetlights lit by gas have gone, PC Murdoch now wears a peaked hat rather than helmet, but Wullie's hearth continues to burn coal, his Pa has a moustache and a flat cap, his Ma – shaped in the cottage-loaf way that people used to call "comfortable" – is never out of her pinny and rarely steps out of the door. Schoolteachers retain their terror. Girls are rare, and when they do appear are girlishly twee and bothersome.
A'body's Wullie: Scotland's most mischievous laddie has some superfans in Nevada, USA
For me, as for many millions of other children, Wullie was the constant pleasure of Sunday mornings. He and the Broons and Nosey Parker and the two comical Romans, Nero and Zero, appeared in the Sunday Post's "Merry Mac's Fun Section". I followed his adventures throughout the 1950s and can still remember some of the jokes within each episode.
My renewed interest in him comes from my children. I don't quite know how it happened; I think they discovered an old Oor Wullie annual of mine in their grandmother's flat. I didn't expect enthusiasm. They are London children. What would they make of speech bubbles containing "Michty me!" and "Crivvens! He's awa ower yon fence"? But now every Christmas adds another annual to their bookshelves.
DC Thomson, the Dundee publisher, has made a kind of heritage industry out of Wullie and the Broons, and you can buy anthologies that go back to the beginning and from them chart character and plot development. It is interesting – there may even be a thesis in it – that the pre-war Wulllie and Broons are less innocent and wholesome than the characters I grew up with. Wullie refers to girls as "dames" and sometimes fancies them; Paw and Granpaw Broon can be seen taking sly slugs from whisky bottles, and not only at New Year. None of this louche realism survived in the 1950s, perhaps because Dudley D Watkins, a Nottingham man, had by this time become a devout member of the Church of Christ in Dundee.
Every annual follows the year's chronology and ends with the Hogmanay episode, and this year I thought I would try to recreate Wullie's Hogmanay at home, officially for our children's sake. Whisky, sherry, decanters, shortbread; not a problem. But black bun? The family recipe has gone to the grave with my mother, but we found a recipe in Elizabeth David which required amazing amounts of candied fruit and sultanas and tricky items such as yeast, plus a lying-in-state period of at least 10 days. In other words, it required a woman in a pinny.
The plan was abandoned. All I did by way of tradition was to stand outside the door at midnight with a lump of coal, listening to the racket of non-traditional fireworks. The Scottish publisher, Bill Campbell, wrote in 1977 that Wullie's world represented "a blinkered romanticism of Scotland past: a Scotland of quaintness, kindness, and community intimacy, where political thoughts or aspirations are taboo".
In the 1960s, the Scottish historian Tom Nairn had put things more bluntly. The big question about Scottish independence, he said, was not whether the place would be viable, but whether it would be bearable. It would only be the latter, he said, adjusting the words of Diderot, when "the last Kirk minister has been strangled with the last copy of The Sunday Post".
How strange that we used to think that way; what mild little enemies of the better society these turn out to have been, compared with shopping, crack cocaine, alcopops and the Guardian's recent embrace of Gillian Wearing. I hope, a New Year wish, that Wullie lives on in his uncorrupted world, where the most dangerous thing on the street is an icy slide.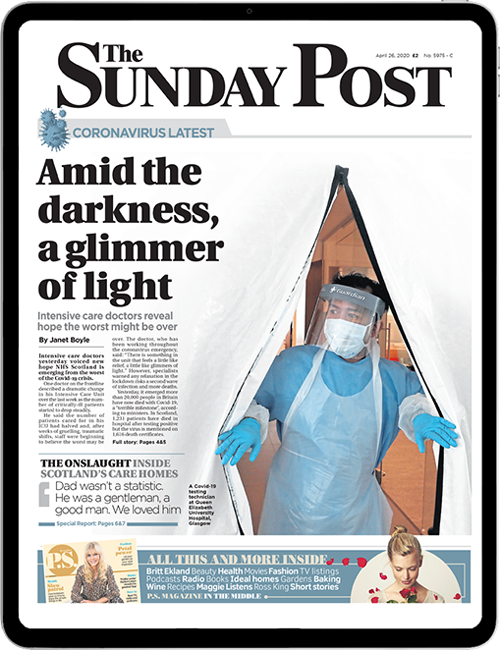 Enjoy the convenience of having The Sunday Post delivered as a digital ePaper straight to your smartphone, tablet or computer.
Subscribe for only £5.49 a month and enjoy all the benefits of the printed paper as a digital replica.
Subscribe