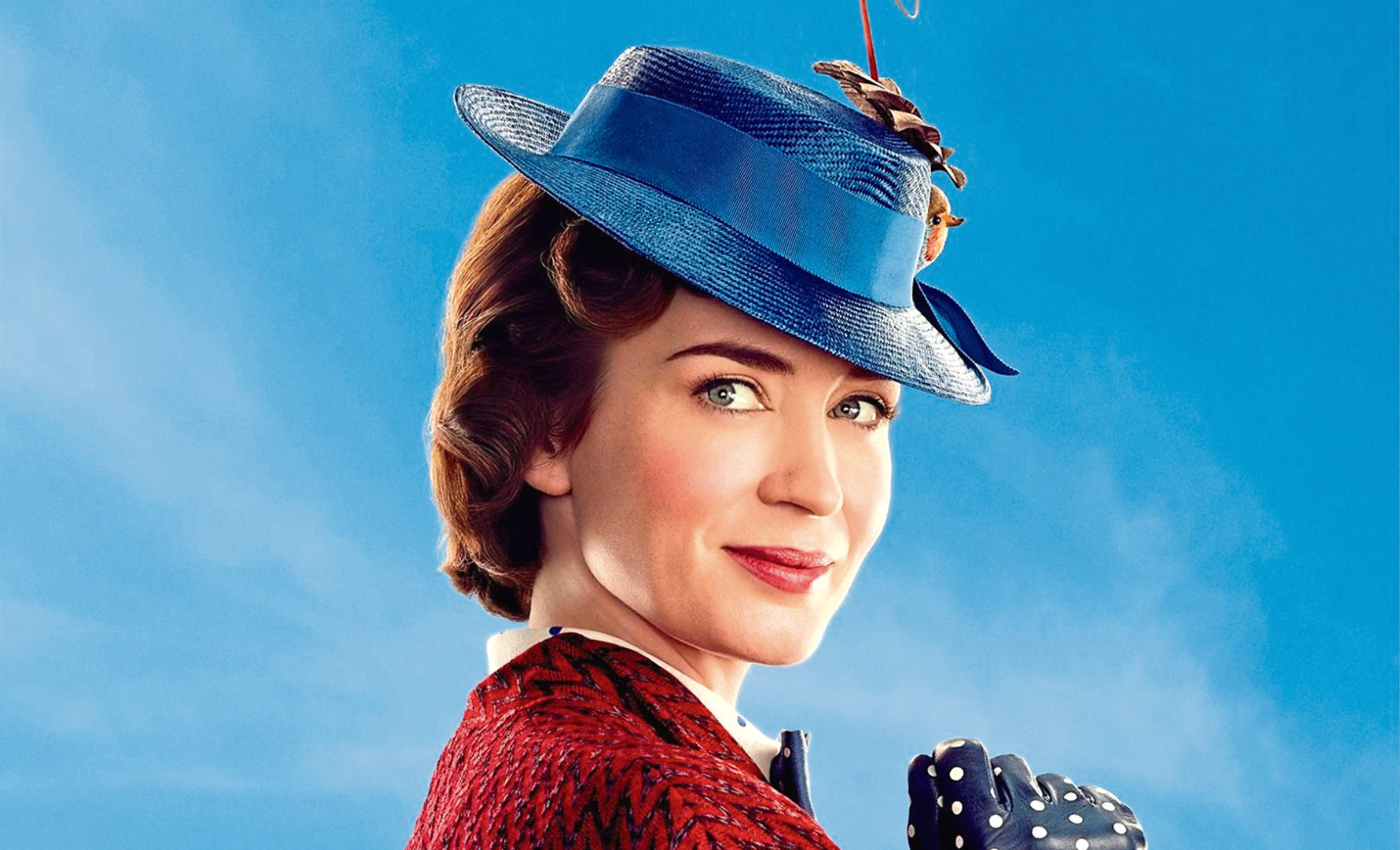 IT has been over half a century since Julie Andrews first captured millions of young hearts as magical nanny Mary Poppins in the 1964 Disney film.
Now a sequel, Mary Poppins Returns, is flying our way just in time for Christmas. Emily Blunt is tasked with taking up the iconic umbrella with its parrot head handle and endearing Mary Poppins to a whole new generation.
But what will devotees of the original film make of this sequel? One thing is certain. PL Travers, author of the original books, would loathe it just as much as she did the 1964 classic.
It is odd that the creator of an English nanny to the London-residing Banks family was actually an Aussie. Pamela Lyndon Travers was the pen name of Helen Lyndon Goff, born in Queensland in 1899.
Her childhood was scarred by the early death of her adored but disgraced alcoholic father when she was just seven. Her mother's fragile mental health resulted in young Helen being farmed out to relations.
Like the Banks children of her books she lacked parental care and supervision. They found it in Mary Poppins. Young Helen found it in her Great Auntie Ellie, a no-nonsense lady who always carried a carpet bag. Sound familiar?
In the mid 1920s, Helen headed for the brighter lights of London where she enjoyed a bohemian lifestyle and minor success with her poetry.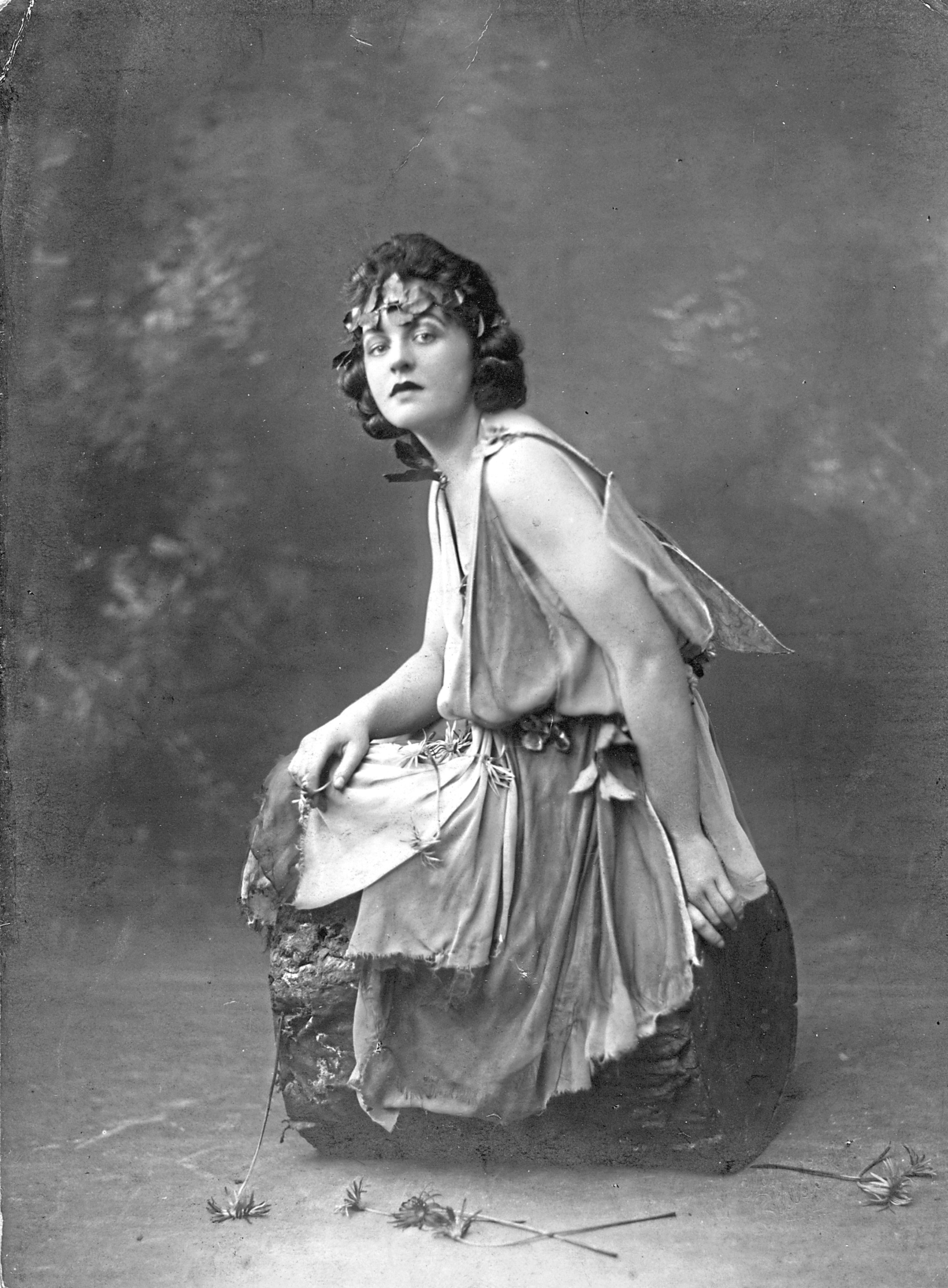 In 1934, the publication of her first novel, Mary Poppins, earned her far wider acclaim. She wrote under the name Pamela Travers, the surname taken from her father's first name. Seven more Poppins books followed, the last in 1988.
Youngsters loved these tales of the magic nanny who blew in on the east wind to make things right for the neglected Banks children. Mary could pin stars to the sky, step right into paintings and take the youngsters on fascinating adventures.
One young reader called Diane begged her influential daddy to make a film about Mary and he promised he would. He was of course Walt Disney. But Walt had no idea what he was taking on.
For years he made overtures to Travers for film rights but despite increasingly generous offers was met with a cold rebuff. She particularly loathed animation, the very thing the Disney empire is built upon.
But over the years, Travers' book sales slumped and by the late 1950s she was in such financial difficulty she agreed terms.
A $100,000 lump sum plus 5% of the gross income helped the medicine go down. Travers nonetheless insisted the film must not be a cartoon and crucially, that she would have script control.
Over the following years, she was a thorn in Disney's side – even with the Atlantic between them. She particularly objected to the cold streak added to the character of the children's father, Mr Banks, based as he was on her own much-loved father.
Her own parenting skills do not bear close scrutiny. Travers had adopted a baby boy, Camillus, when she was 40, declining to take on his twin brother.
She was short on maternal warmth and Camillus could well have benefited from a Poppins. He grew into a wild child with his own alcohol demons.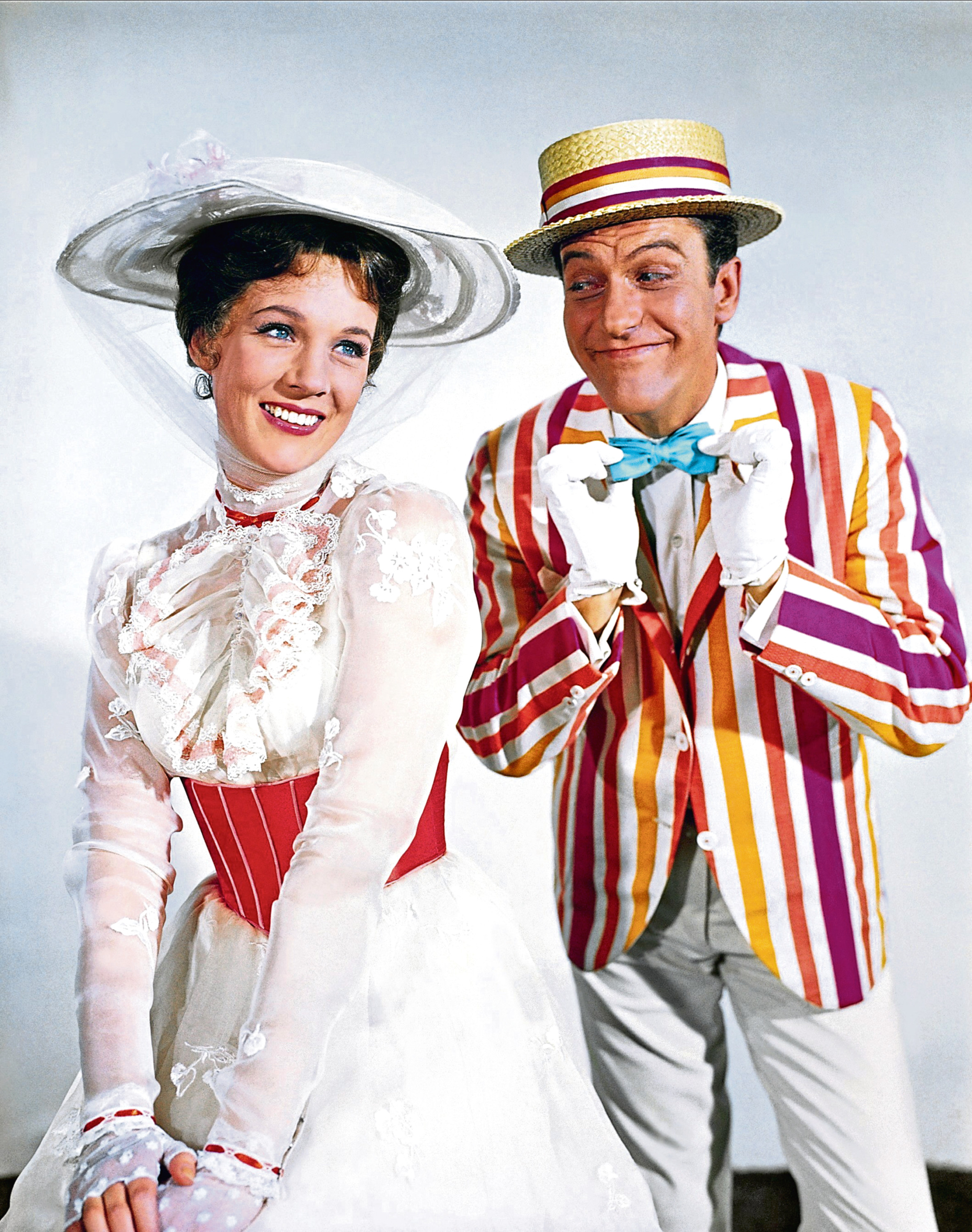 In 1960, Disney flew Travers first class to Los Angeles hoping to charm his way through their script battles. A trip to Disneyland and a shower of lavish gifts left her unmoved and unco-operative. She particularly loathed the animation sequence in which Mary and chimney sweep Bert dance with animated penguins. Had she not stipulated that the film would not be animated?
She also had crushing and outspoken disdain for the songs crafted by brother lyricists Richard and Bob Sherman.
All this conflict was dramatic gold and would be mined in the film Saving Mr Banks in 2013. Made by Disney, it is a typically Disney-fied version of the truth. Travers, portrayed by Emma Thompson, is ultimately won over by the charm of Walt (Tom Hanks) and their love of their respective fathers.
True to brand, by the end Travers loves the film and everyone lives happily ever after.
In reality, only through a war of attrition did Disney finally produce the Mary Poppins film he wanted against the will of her fierce creator.
Julie Andrews, now of course Dame Julie Andrews, was at this time a much-celebrated star of Broadway. She had played Guinevere to Richard Burton's King Arthur in Camelot and Eliza Doolittle to Rex Harrison's Henry Higgins in My Fair Lady.
In a lovely reversal, just as Eliza had elocution training from Henry Higgins, the beautifully spoken Andrews had a voice coach who taught her to "talk cockney" like Eliza!
In the film of the musical, however, the producers took no chances with casting. Andrews was passed over in favour of Audrey Hepburn. It was strange choice given that it was a musical and Hepburn's singing voice wasn't equal to it. Her My Fair Lady songs were dubbed by Marnie Nixon.
Disney was only too happy to snap up Andrews for Mary Poppins, her first feature film. The film's premiere approached and Disney purposely neglected to invite Travers. She went anyway.
She hated the film and wept at the premiere. She felt betrayed. Her Poppins is irritable, firm with the children, has a working-class accent and is far less attractive than Andrews.
Perhaps she knew then that the Disney version had already gobbled up her own; that her books would be swamped in the public imagination by the technicolor, giant screen version complete with its loathed cartoons.
Her opinion mattered not. The film was a colossal box office smash. It garnered 13 Oscar nominations, winning five including Best Actress for Andrews. Controversially, Hepburn wasn't even nominated. She was there though to present the Best Actor Award to her co-star Rex Harrison.
How vindicated the Sherman brothers must have felt accepting their awards for Best Score and Best Song for Chim Chim Cher-ee. Editing and Visual Effects were other winners.
For all her bitterness, the success of the film was a godsend to Travers, giving her financial security to the end of her days. She died in 1996, aged 96. Disney, a heavy smoker, had died of lung cancer at 65, just two years after the film was released, but Travers never forgave him or his corporation.
She refused to allow any more of her books to be made into films. When she eventually signed them over for a stage musical she explicitly stated that no Americans were to be involved in the production.
How well, though, would Mary Poppins have stood the test of time without that Disney musical? Mary was magic, yes, but it was Disney who made her immortal. It is the film everyone remembers – not that it is perfect.
For some, Andrews is just too sweet, her accent too cut glass. Then there is Dick Van Dyke's excruciating cockney accent as chimney sweep Bert. Seemingly the Disney budget didn't run to Andrews' voice coach from My Fair Lady.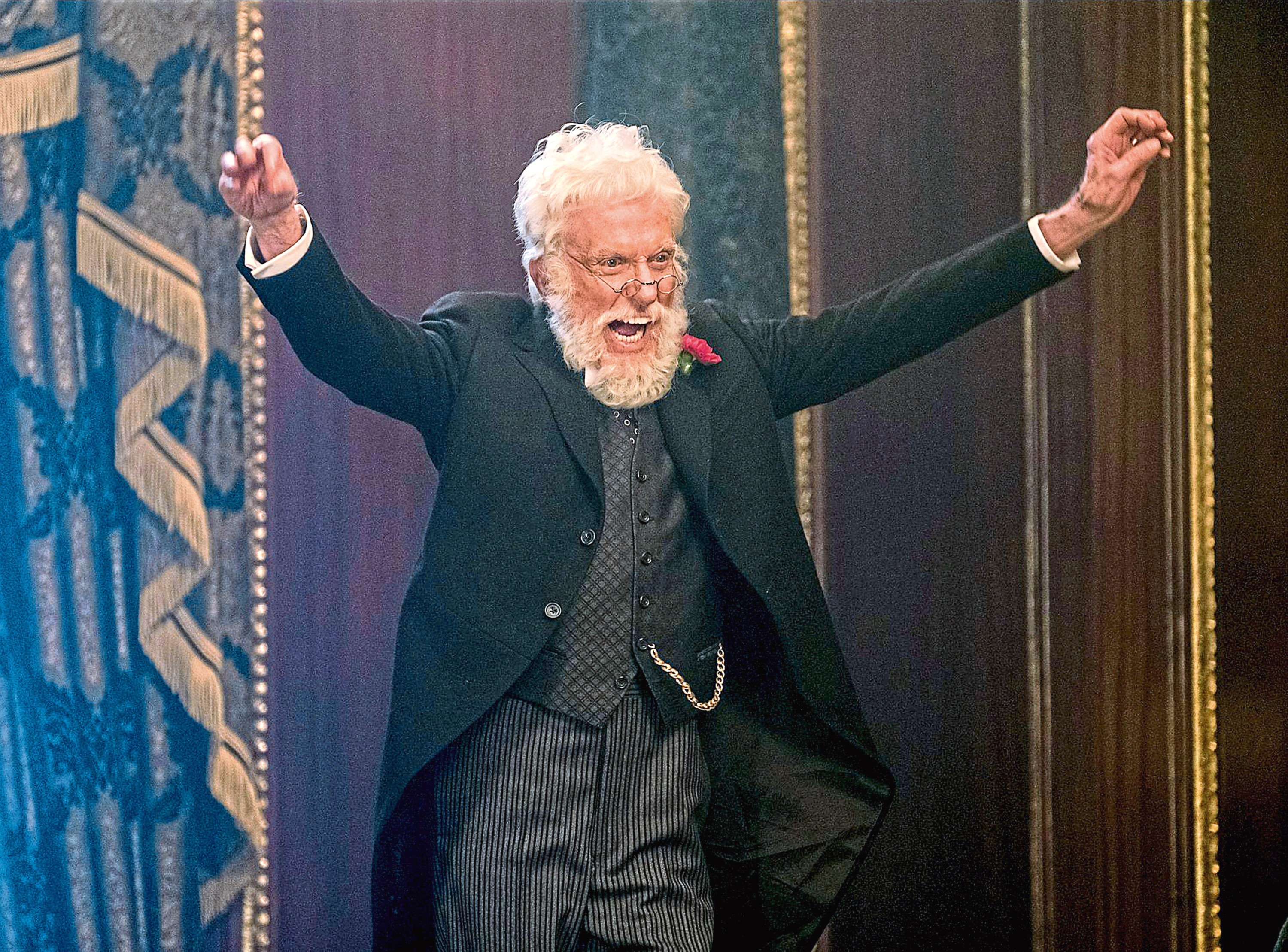 Van Dyke is to appear again in Mary Poppins Returns. He will play Mr Dawes Jr, the son of Mr Dawes Sr – a role he played in addition to Bert in the 1964 film. But will he sing and dance? You bet he will.
His appearance is sure to be a scene stealer in a film not short on celebrity. There are roles for Colin Firth, Angela Lansbury, Julie Walters and even Hollywood royalty in the form of Meryl Streep. This time round, the man with a twinkle in his eye for Mary is Lin-Manuel Miranda, the writer, lyricist and original lead of hit musical Hamilton. He will be lamplighter Jack.
The new film is set in 1935, some 20 years after the first and is not an adaptation of the second book. The two Banks children, Michael and Jane (Ben Whishaw and Emily Mortimer), are all grown up, but Michael, now a father of three, is falling apart. Cue another pop-in from Mary.
We are promised a new take on our heroine and many new songs including a rap. That might shake traditionalists!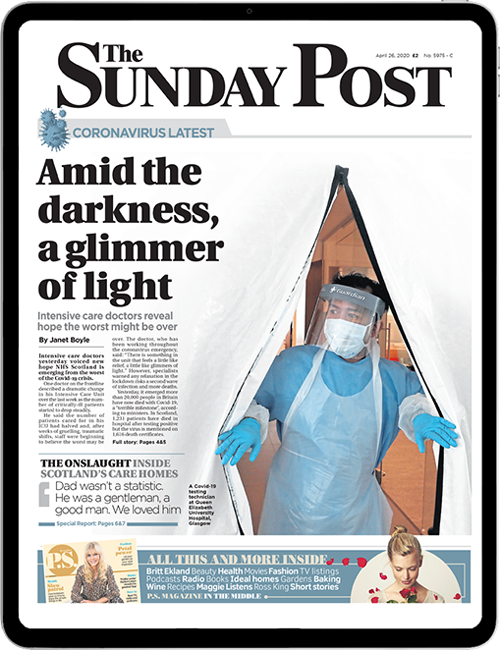 Enjoy the convenience of having The Sunday Post delivered as a digital ePaper straight to your smartphone, tablet or computer.
Subscribe for only £5.49 a month and enjoy all the benefits of the printed paper as a digital replica.
Subscribe