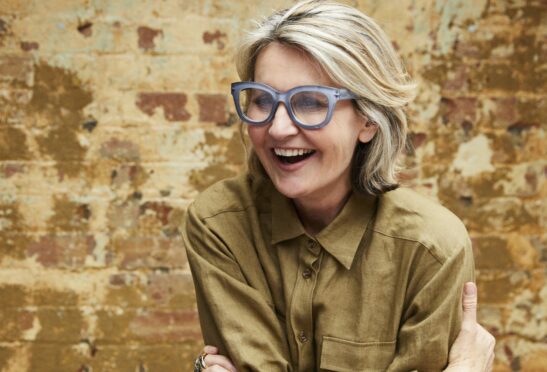 By the age of 30 Mary Portas had risen from a work experience girl to a director on the board of Harvey Nichols.
She went on to transform the luxury store into such a cutting-edge fashion house it was frequently name-dropped in iconic TV comedy Absolutely Fabulous.
She herself became a household name in her own hit TV show, Mary, Queen Of Shops, and her books, business and talks have seen her sharing platforms with the likes of the Dalai Lama and astronaut Neil Armstrong.
Despite all that mainstream success Portas describes herself as a "misfit" though, I am about to find out, this is not a bad thing.
The seeds of her unconventionality were sown early. While her peers focused on homework, teenage Portas was scratching a living as a surrogate mum to her younger brother Lawrence after the deaths of their parents.
She later took on – and beat – alpha males to reach the top of the corporate pile, only to give it up to start her own business. She married a man, had two kids, divorced and fell in love with a woman – who with sperm donated by her baby brother – bore her a child when she was 52.
Portas joyously refuses to take the path of least resistance, guided in her professional world as she is in her personal life by an "instinctive frequency" that tells her "when something is right".
Calling for kindness, inclusion, and equality for women in business to replace its dog-eat-dog mentality, she is among a burgeoning band she dubs "beautiful misfits". Those who together want to create a better world – one not confined and reduced by the pursuit of profit at the expense of the planet and humanity. In fact, she is sure, it's the misfits who will inherit the earth.
Now 62, reflecting on her formative past and the uncertain future that faces us all, Portas – presenter of the Beautiful Misfits podcast – tells PS: "I felt I didn't fit in at 37 and moved out of corporate life and started my own business. I just don't fit into those boxes. I am a woman, and a businesswoman. I have always been the one who earned more than my male partners. And I am a gay woman, that's a minority. The way I worked, and what always led me, was this wonderful, instinctive frequency that would come into my body and I would know when something was right.
"I'm a misfit. But I realised that it is not a weakness. It's a superpower. Years later, I am inundated with bookings and work because I am now completely in flow with that."
Having just finished filming with design guru Michelle Ogundehin and heading off to Switzerland shortly for BBC radio, she just about managed to snatch some time from her work at Portas, the creative company she set up to "transform businesses into brands, spaces and places people want in their lives" for a chat with The Sunday Post.
Talking about her early loss, she says she cannot separate the impact of her painful past on her present.
"It is the stories of our lives that shape us. Going back to my childhood, a lot of what I did in those early days was through grief and fear. I just worked harder to keep a roof over my head. It wasn't me being a 'beautiful misfit'. I was just thinking, 'hell, there is no one to go home to on the weekend. There is no home.' I couldn't call my mum and say, 'I'm having a problem,' there was no one at the end of the phone."
Portas – mum to Mylo, 28, and Verity, 26, the children she shares with ex-husband Graham Portas, and Horatio, 10, her son with wife Melanie Rickey, 48, from whom she separated in 2019 – says: "I think of my children and the amount of times I am guiding and loving and being sage. What you want to know as a kid is that everything is going to be all right, and that's what we want as adults."
Sadly, it wasn't available to her when her parents passed away. "I was 16 when mum died from encephalitis (inflammation and swelling of the brain) and 18 when dad died from a heart attack at 57," she says.
Her father remarried a year after the death of his wife. Portas – the second youngest in an Irish family of five siblings who grew up in London's Watford, said: "He died nine months after remarrying and left our family home to his new wife. We were homeless."
With her oldest siblings having already flown the nest she was left to care for the youngest, Lawrence, her teenage dreams of joining the Royal Academy of Dramatic Art shattered.
Wistful, she remembers: "My dad had worked as a sales manager for the tea company Brooke Bond. My mother ran the home and was the backbone. We loved our childhood up to that point. Mum was a wonderful, matriarchal, fiery red-head who read us poetry and played the violin. She was really strong, funny and witty. My dad was fiery, feisty, funny, go-getting, always on the go but full-on. I think I'm a mix of both of them. They weren't bad loins to fall out of."
It seems that inherited strength, coupled with the early painful lesson on standing on her own two feet, has instilled an unshakable self-confidence in Portas. She is, unapologetically, herself.
She says: "I remember as a young woman liking both men and women. Sexuality is fluid and I don't think it is black and white. I call myself a gay woman now because my last marriage was to a woman but I'm not in any relationship now. I don't know what the title is."
Alluding to her partner's alcohol addiction, she adds: "It was a terribly difficult time. She has written about her addiction and you know, life moves on. I have had relationships post my marriage. Do I want to live with anyone just now? No, I don't. I don't live life like that, I don't think, 'I'd love to be in a relationship'. But I am deeply happy. I have loved both men and women.
"There are some people who would never dream of having sex with the same sex, but that's how I am in life." She adds with a chuckle: "I just don't fit into any bloody shape. I just don't."
And Portas – who lays claim to being 40% Scottish and holds an honorary degree from Herriot-Watt University, awarded at its Borders campus in Galashiels in 2009 – is passionate about the future. "We are going through seismic change; the greatest we have ever seen. We are the first generation to see that we are killing our planet and humanity and the only generation who can start to make a difference and change it.
"There is a wonderful quote by American environmental lawyer Gus Speth who said, 'I used to think the top global environmental problems were biodiversity loss, ecosystem collapse and climate change. I thought that with 30 years of good science we could address these problems. But I was wrong. The top environmental problems are selfishness, greed and apathy, and to deal with these we need a spiritual and cultural transformation.'"
Portas says: "All we are shown through media, and in government and politics, are the systems in place that have turned us into to a nation of greed and gain and individualism. The consumer society that we have all been into for the last 40 years is crashing; that is what has made us and put us into the problems we are in today. So it is pointless to base success on Gross Domestic Product or politicians like Liz Truss saying, 'Let's get back to what Thatcher did'. That is not fit for future purpose at all.
"Here we are with Cop27 and looking at devastation globally. Our politicians are saying we could reach emission targets in 2030 but they are increasing. What memo are they not getting?"
Behind the climate conference – and in the war in Ukraine – is what she claims is a failing patriarchy that has created wealth for the very few, and has resulted in fear and apathy. "We need to bring back into society something very beautiful, very deep, and very kind and change the way we are living; all of us – business, politics, and religion.
"The greatest spiritual thinkers and innovators, the people I call 'Beautiful Misfits', say there is enough in the world for all of us. I look at it as the conscious and unconscious. We have a lot of unconscious people in places of power, Putin, Trump, and the peole that will vote him back in; the 'me, me, me' people. And then you have a huge new movement coming. A rising of consciousness, who are saying, 'There is another way.'
According to Portas, it is in strong, gentle movements like #MeToo, Black Lives Matter, the courageous Iranian women's protests against the "morality police" and in climate campaigns like those of young Greta Thunberg. Portas applauds TV presenter Sandi Toksvig's Women's Equality political party and anti-Brexit campaigner Gina Miller's new True And Fair political party, aimed at opposing what she calls the "elective dictatorship" in Westminster.
"It is doing what is right and what you know is right when you connect with your soul and your truth," she says. "And there are incredible businesses getting this, even big ones like Walmart" who she says are repositioning themselves ethically and ecologically. "They recognise if we carry on like this, there's not going to be coffee in a few years, there won't be beans being grown."
Portas says: "In the Covid-19 pandemic we realised how little we needed and what was important to us – nature, family, connection, community. We opened up. We have an opportunity for change and it is rising, even though some people want to get back to those old places. We can't let them win.
"We have the opportunity with absolute potential for destruction or spectacular potential for creation, and I know which one I am going to be on the side of."
Change, not rest, for Mary
Mary Portas made her name by creating change. After transforming Harvey Nichols she founded her own retail consultancy and for the past 25 years has worked with businesses including Louis Vuitton and Mercedes.
In 2009, after developing a concept for the reinvention of charity shops, Mary went into partnership with Save The Children. To date, the 26 Mary's Living & Giving shops have raised more than £30 million for charity.
Her review of the future for high streets for the UK Government saw her recommendations on commercial, community and legislative changes become part of the mainstream narrative.
After writing her autobiography Shop Girl in 2015, Mary's first non-fiction book Work Like A Woman was published in 2018. It detailed her vision for change in the way we work – breaking down barriers for women and enabling men to take a more active part in caring for children and parents.
In 2021, her second non-fiction, Rebuild, was published.
Mary become co-chair of a coalition of businesses calling for a change in the law to ensure every company aligns their interests with those of wider society and the environment.
In September, Mary launched her podcast Beautiful Misfits – interviewing fellow changemakers.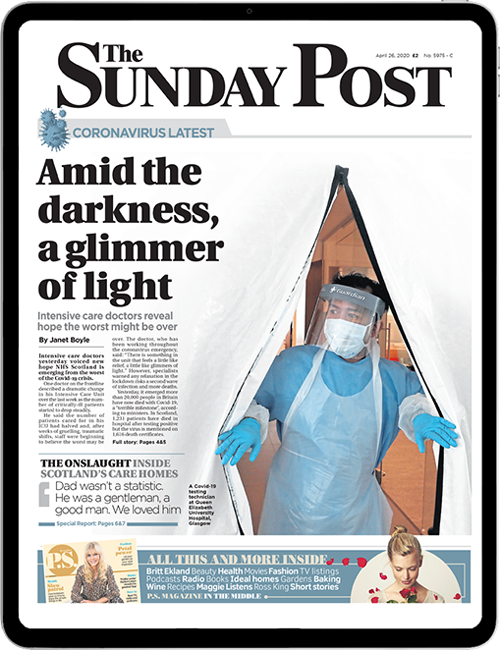 Enjoy the convenience of having The Sunday Post delivered as a digital ePaper straight to your smartphone, tablet or computer.
Subscribe for only £5.49 a month and enjoy all the benefits of the printed paper as a digital replica.
Subscribe