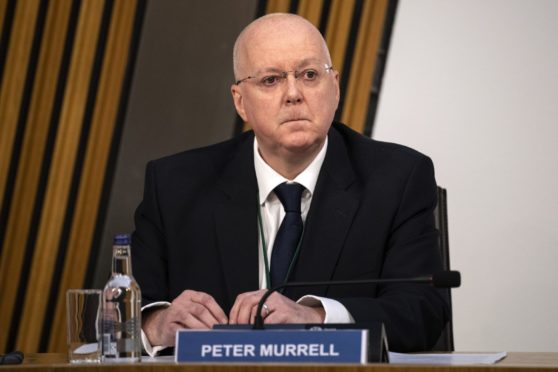 Alex Salmond has questioned the accuracy of evidence given under oath by the SNP's chief executive Peter Murrell to a Holyrood committee of inquiry.
His lawyers have written to the committee and the Crown Office raising "serious concerns" about the evidence of Mr Murrell to MSPs investigating how the Scottish Government handled harassment complaints against the former first minister.
The letter, sent on December 11, days after Mr Murrell spoke to the committee, says Mr Salmond is concerned about the "veracity" of "certain aspects of that evidence". Mr Salmond's lawyers, Levy & McRae, in a letter copied to every member of the Holyrood committee, said they had also written to the Crown Office to ask if material, which, they suggest, appears to contradict Mr Murrell's evidence, will be released.
The firm, which declined to comment yesterday, wrote: "For legal reasons, we cannot divulge that material but our client is hopeful that the Crown will cooperate with our request given the overwhelming public interest in this issue."
The concerns of Mr Salmond are not specified in the letter but his lawyers refer MSPs to a section of evidence when he responds to questions from Labour MSP Jackie Baillie.
It includes an exchange about text messages sent by Mr Murrell, who is married to First Minister Nicola Sturgeon, the day after Mr Salmond was charged with a series of sexual assaults. He told MSPs the messages to another senior party official – when he suggested it was a good time to be pressurising police investigating the former first minister and "the more fronts he is having to firefight on the better" – had been clumsily worded and was not evidence of a conspiracy against Mr Salmond.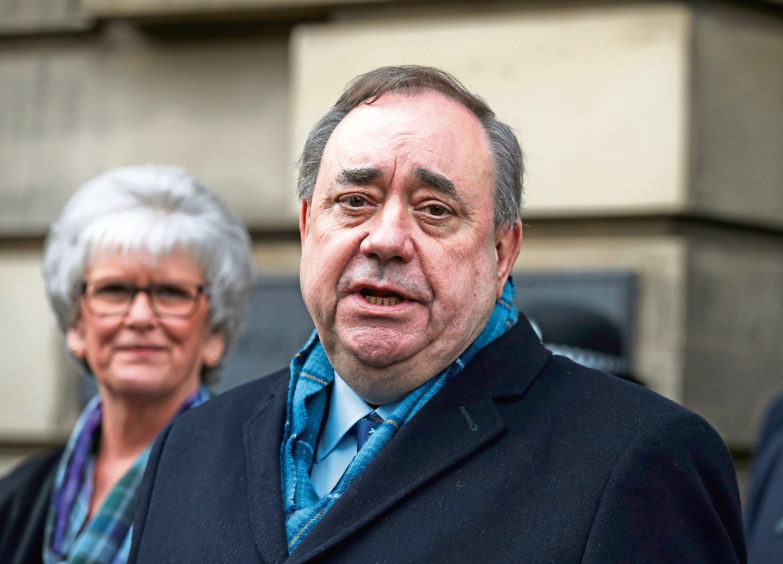 Mr Murrell was asked by Ms Baillie, Scottish Labour deputy leader, "whether there were other text messages to any other party official on the same subject". He replied: "No. Not that I am aware of."
He was also asked to repeat under oath that he had conferred with SNP compliance manager Ian McCann and the party's chief operating officer Sue Ruddick "and that no other relevant information was found". He replied: "There is nothing else. No."
He told MSPs the text messages had been "quite out of character" and indicated "just how upset I was at the time".
The Crown Office has warned Mr Salmond's lawyers that material obtained while preparing for his criminal trial last year cannot be released to the committee despite legal proceedings ending when the former first minister was acquitted after a High Court trial last year.
Meanwhile, supporters of Mr Salmond have suggested the Crown may be abusing its power after ordering Police Scotland to investigate the alleged leak of Mr Murrell's text messages.
Mr Salmond was awarded more than £500,000 in legal expenses after the Scottish Government admitted there had been a "failure" in how the complaints against him had been handled. In a subsequent trial in March, he was cleared of 13 charges, which he had denied, including sexual assaults and attempted rape. His allies believe opponents had attempted to use the allegations against him to block any return to frontline politics.
Mr Murrell has been SNP chief executive for 20 years and married to Ms Sturgeon since 2010. He and Mr Salmond have known each other for nearly four decades. After Mr Salmond first appeared in court on charges in January 2019, Mr Murrell sent messages to a senior party official appearing to call for pressure to be put on police over Mr Salmond's case. One message said "folk should be asking the police questions".
In their letter to MSPs, Mr Salmond's lawyers also raise his concern about the number of witnesses, including senior civil servants, who have needed to "clarify" their evidence after appearing before the committee in person. This, they say, "seems highly irregular to our client".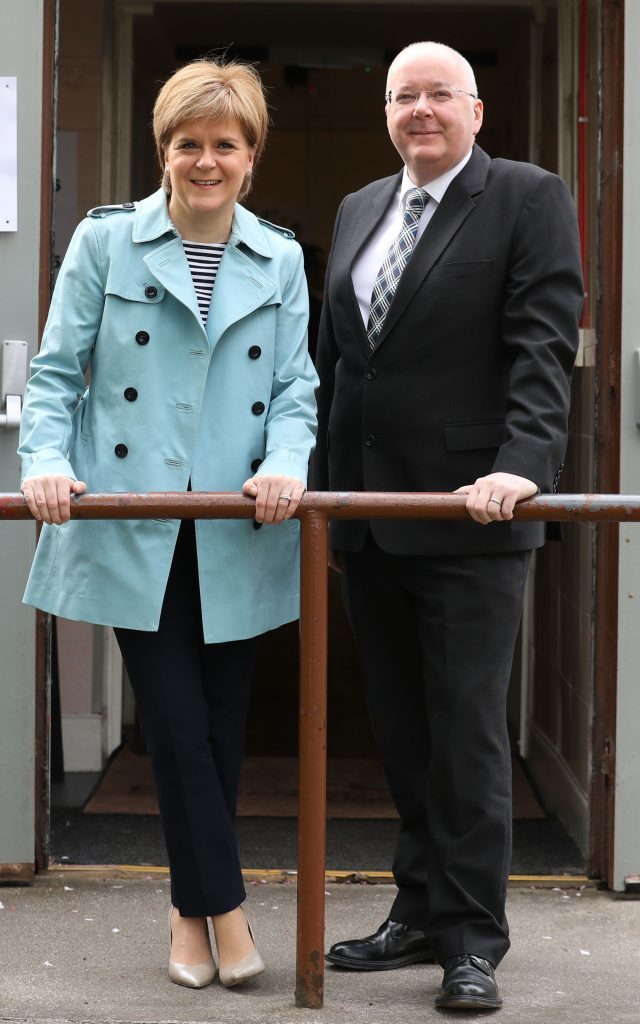 Mr Murrell was already facing further questions from MSPs relating to the evidence he gave last month. He has been asked in a letter by committee chair Linda Fabiani to clarify some of the evidence to the committee, including his knowledge of when Mr Salmond was coming to his home to meet Ms Sturgeon.
He told the committee he was "not really aware" Mr Salmond was meeting his wife in the couple's house on April 2, 2018, but appeared to contradict himself when he later said: "I think at some point on the previous day I was aware that Alex was coming to the house."
Mr Murrell also said he was not present at the meeting, but later said he arrived home "not long before the meeting ended".
At the meeting, Mr Salmond discussed the complaints against him with Ms Sturgeon. It remains unclear whether she believed the meeting was party or government business with Mr Salmond. Mr Murrell told MSPs it was not party business but government business that should have been formally diaried and minuted.
Mr Murrell has also been asked to confirm whether he has ever used the messaging service WhatsApp "including any communications with SNP officials or party members on anything related to concerns about the former first minister and the timescales for such exchanges".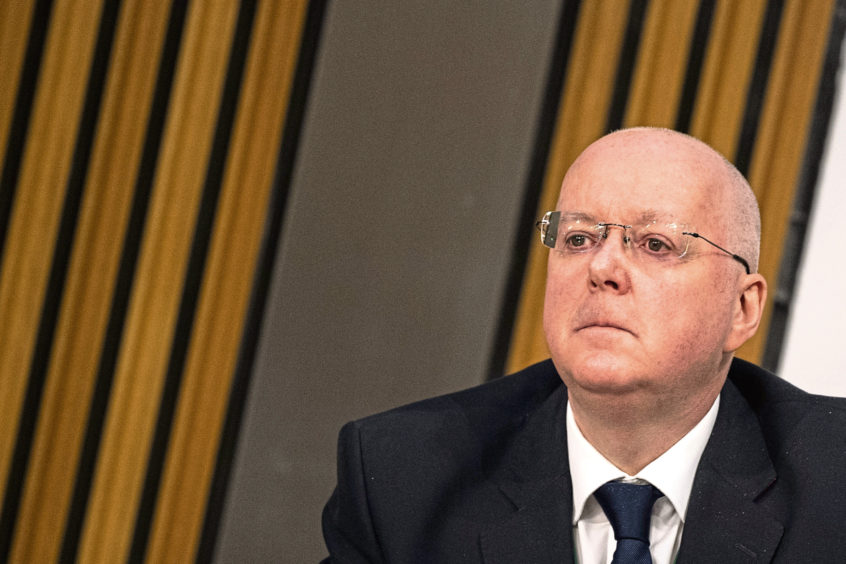 He told MSPs that he does not use WhatsApp. However, it later emerged that an account linked to Mr Murrell's mobile number displayed him as "last seen" in November.
MSPs on the committee have repeatedly complained about some of the evidence submitted by witnesses. In November, Ms Fabiana said that some of it lacked "detail and indeed usefulness", which was both "deeply problematic and deeply disrespectful".
She said "the delay, the prevarication and obfuscation" must end for the committee to fulfil the role it had been given by parliament. She has also expressed frustration at the Scottish Government's "continual delays" over the publication of its legal advice relating to Mr Salmond's case. Mr Salmond is due to appear before the committee on January 19 and Ms Sturgeon the following week.
At First Minister's Questions on December 10, she accused opposition politicians of trying to use her husband as a "weapon" against her and indulging in "wild conspiracy theories".
Opposition politicians have said that she should resign as first minister if she is shown to have misled parliament and broken the Scottish ministerial code.
---
The evidence
Alex Salmond's lawyers have written to MSPs to raise his concerns about evidence given by SNP chief executive Peter Murrell in December. Here is part of that evidence, where Labour's Jackie Baillie asks him about texts sent to a party colleague suggesting it was a good time to pressurise police investigating the former first minister.
Jackie Baillie: Were there further messages in the same vein from you to this party official or, indeed, any other party official, associated with this topic?
Peter Murrell: What do you mean? Sorry.
Jackie Baillie: I mean in relation to the allegations about the former first minister, Alex Salmond.
Peter Murrell: And what? Sorry.
Jackie Baillie: Let me go back. The text messages that you sent, which we have seen, were to your chief operating officer. I am asking whether there were other text messages to any other party official on the same subject.
Peter Murrell: No. Not that I am aware of.
Jackie Baillie: I turn to your actual messages that were shared with the committee. I ask you again what you meant by saying that the police will be "twiddling their thumbs", so it is a "good time to be pressurising them".
Peter Murrell: I have set that out already. The language that I used was not appropriate. I would say that it was pretty out of character for me. I can only explain that as being the result of how upset I was that morning…
Jackie Baillie: Text messages invite you to be brief and very clear about what you are saying. Are you saying that you got it wrong for one day in 40 years?
Peter Murrell: Yes, I am, because of what we were dealing with that morning and the previous day [when Alex Salmond was charged] We were all gutted by what we had seen roll out over the previous 24 hours. It was a very flat and emotional time for everybody in headquarters. It was very upsetting. Yes, I would say, hands up, the language was not appropriate and I very much regret those words. I just put it down to the hurt.
---
So exactly when did lawyers tell civil servants their case could not be won?
The partial release of legal advice received by the Scottish Government has renewed focus on when the country's most senior civil servants discovered their actions were indefensible in court.
The government was determined to defend a claim by Alex Salmond that their inquiry into allegations of sexual harassment against him had been unfair as the official in charge had previously discussed the complaints with the women involved.
They conceded the case a few days before it was due to be heard in court last January. After months of requests, the Holyrood committee was finally shown a government memo summarising the legal advice given to civil servants a few days before Christmas.
The committee members, elected MSPs, were ordered to sign legal documents barring them from revealing the contents and had to agree to take no notes.
A heavily redacted version was released two days before Christmas and suggests lawyers may have told civil servants their case was unwinnable months before they finally abandoned their defence.
The document was written by former senior civil servant Sarah Davidson, who said the government's case became "unsustainable" after the "degree and nature" of prior contact between those who complained of harassment by Mr Salmond and the investigating officer, Judith Mackinnon, emerged.
The documents appear to show the extent of that contact became clear on December 21, 2018, prompting lawyers to advise the government to concede the case. A week later, the legal team warned they would quit rather than argue the case in court.
The government conceded before the Court of Session ruling in January found their investigation had indeed been "tainted by apparent bias".
However, the document also shows lawyers gave the Scottish Government advice on whether there was a problem with Ms Mackinnon's contact on several occasions dating back to at least October.
It sets out the "development of advice from counsel" in relation to two issues – whether the investigating officer had broken civil service procedures through her contact with the complainants.
Lawyers for Mr Salmond had flagged the issue for months, offering arbitration to avoid court on several occasions. All offers were rejected.
The investigating committee now wants to know exactly when the government was told their actions were probably indefensible and why that advice was not accepted.
---
MacAskill: Police quizzed me. Why?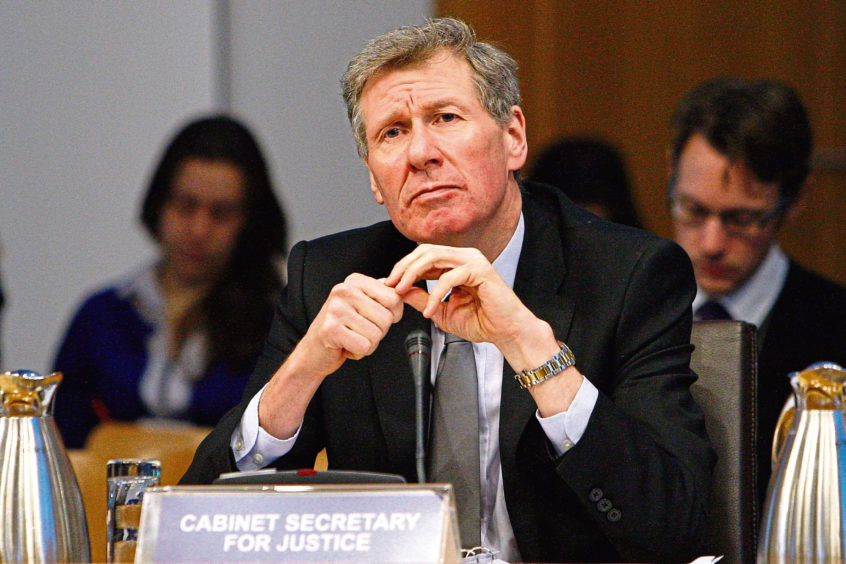 Former justice secretary Kenny MacAskill has warned the Crown Office may be abusing its power after ordering police to launch an inquiry into alleged leaks linked to the Alex Salmond investigation.
Mr MacAskill was interviewed by officers after he revealed in September that he had been anonymously sent messages from SNP chief executive Peter Murrell encouraging pressure to be put on police investigating the former first minister.
The Crown Office has warned that release of any material supplied to Mr Salmond to prepare for his High Court trial would be in contempt of court.
Ex-SNP deputy leader Jim Sillars was also interviewed by a detective sergeant last month and asked about articles he had written relating to the case against Mr Salmond.
Mr MacAskill has raised his concerns with Police Scotland Chief Constable Iain Livingstone, asking who in the Crown Office was directing Police Scotland.
He said: "I know that Police Scotland is required to follow Crown instructions in criminal investigations. However, that duty must not be abused and not in times of national emergency when police resources are badly needed."
Mr Sillars said: "I am very disturbed by the conduct of the Crown Office in all matters relating to the Alex Salmond situation."
In November, Lord Advocate James Wolffe told the Salmond inquiry that neither he nor the Solicitor General were "personally involved in any part of the Crown's consideration of Mr Salmond's case".
The Crown Office and Police Scotland both said yesterday they had no comment to make.
---
Lawyer: If witnesses in court give inaccurate evidence they are not asked to clarify, they are charged with perjury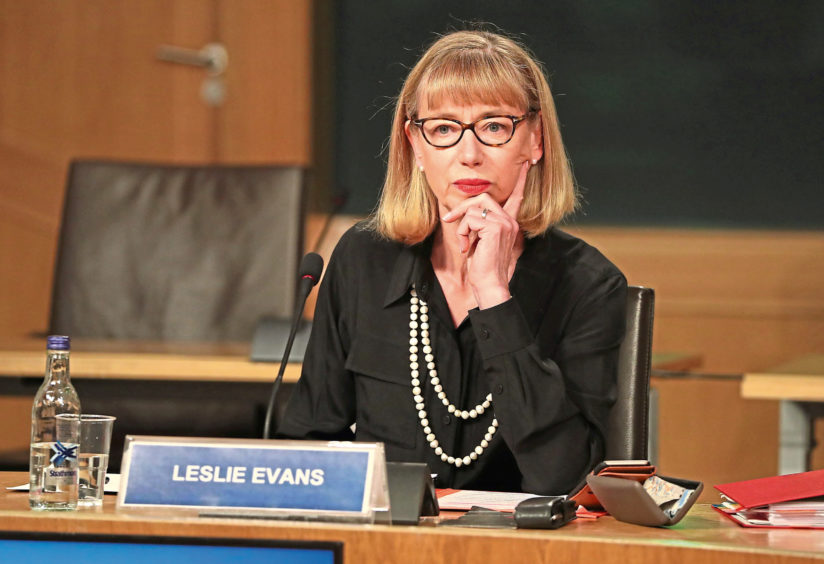 The letter from Alex Salmond's lawyers to MSPs raises his concern about the number of witnesses forced to "clarify" their evidence after speaking to MSPs.
Peter Murrell wrote to the committee in an attempt to explain some apparent anomalies in his evidence while a number of civil servants have already been forced to correct points in their evidence after their accounts were disputed.
The letter, sent by Mr Salmond's lawyers, Levy & McRae, to the committee says this practice "seems highly irregular to our client. Nothing within that communication with you addressed this issue of concern hence our reason for writing to the Crown."
One senior courtroom lawyer said: "The fact that witnesses give evidence under oath suggests this is as serious as a court of law. Well, in court, if a witness gives misleading or factually incorrect evidence, they are not asked to clarify it at a later date, they are facing a perjury charge."
Evidence needing "clarified" so far includes communications director Barbara Allison originally denying receiving an electronic message from Permanent Secretary Leslie Evans after a judicial review found their inquiry into Mr Salmond had been "tainted by apparent bias" and awarded him £500,000 in cost.
Ms Evans' text said: "Battle may be lost but not the war" and was cited by supporters of Mr Salmond as evidence of a conspiracy against him. Evans told MSPs her text referred to her ambition to create a more equal government.
When Ms Allison first appeared under oath in front of the Salmond inquiry, she answered "no" when asked if she had received the text. Before she was due to give evidence for a second time, the Scottish Parliament published a letter from Ms Allison which revealed she had received the message and wanted to "correct the unintended inaccuracy in my previous statement".
Ms Evans, who is Scotland's most senior civil servant, was also forced to apologise for misleading MSPs. She said she was unaware of any role played by special advisers in the legal battle against Mr Salmond. It later emerged that she attended talks with Nicola Sturgeon and Liz Lloyd, the first minister's chief of staff.
She claimed that she had forgotten the meeting and that her initial answer "was based upon my best recollection at the time".
Judith Mackinnon, who led the Scottish Government's inquiry into sexual misconduct claims against Mr Salmond, told MSPs she did not tell the two women who later made complaints that she would be the investigating officer.
She later said that she had "inadvertently provided an incorrect response" and did tell one of the complainers that she would be the investigating officer.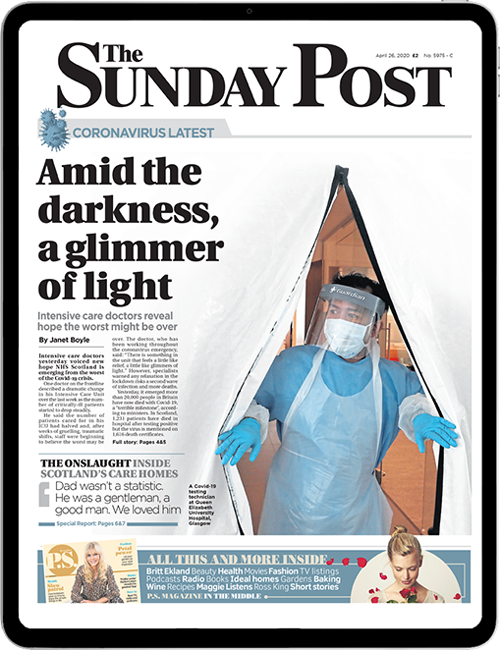 Enjoy the convenience of having The Sunday Post delivered as a digital ePaper straight to your smartphone, tablet or computer.
Subscribe for only £5.49 a month and enjoy all the benefits of the printed paper as a digital replica.
Subscribe