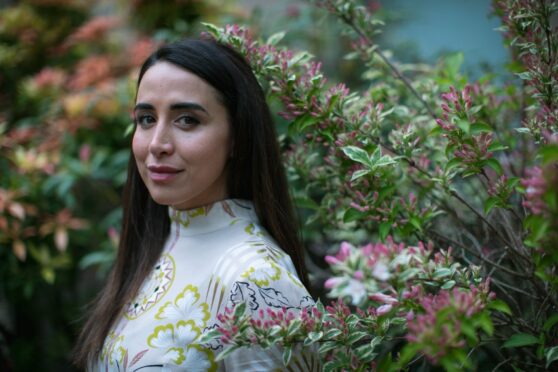 School days, by their very nature, are full of formative moments. Every so often, though, a teacher comes along who stands out from the rest and makes such an indelible impact it informs the rest of a pupil's life.
For Nalini Chetty that person was Miss Marshall, a young English teacher who breezed into her rather staid Edinburgh secondary school and injected life and a sense of purpose into the bored 17-year-old.
Coming from a family of lawyers and doctors, Chetty instinctively knew those vocations were not for her. She had a need to be creative but didn't know how until Miss Marshall decided to put on a production of Tennessee Williams' The Glass Menagerie.
"I was quite shy and awkward at school and I felt frustrated – I didn't like being a teenager because I didn't have enough freedom to do what I wanted and I was quite bored," explains Chetty. "Then this young teacher came in and did The Glass Menagerie, and me and my friend auditioned and both of us were cast.
"Miss Marshall cast two weird little awkward kids and not the pupils from the hockey team who were in all the school musicals. I feel I owe her a debt. She's still there, still making fantastic plays with young people – and it shows how important that one person can be in someone's life; just one person who spots something in you.
"I was 17 and I felt a sense of purpose and drive and absorption in doing the play that I hadn't felt with anything else. I didn't do schoolwork for the rest of the term! My prelims were coming up and I did nothing – afterwards I had to read every catch-up book available and somehow got five As. Nothing seemed as important as that play. Tennessee Williams' writing spoke to me. He saved me, because I felt miserable at that age and didn't know what I wanted to do.
"After I did the play, people were coming up to me in the corridor and saying, 'Wow, I didn't know you could do that'. All of a sudden, the cool girls were doing our make-up. It was transformative.
"Most people have one point in their life where someone brings out something like that in you and makes you believe, and that is so important.
"I see her around now and still call her Miss Marshall, even though she was only around 25 at the time, so not much older than I was. She was a beacon of light, creativity and joy. There's something magical about taking people who wouldn't normally want to be part of something like that, and who are a bit lost, and giving them a focus and purpose and allowing them to create something they didn't think they could.
"I don't know what would have happened otherwise. Acting just wouldn't be something I would have thought of doing."
Colourblind casting
Chetty, from Longniddry in East Lothian, moved to Bristol to study acting and has carved out a successful career as an actress and writer. She's best known for her role as Zinnie Hassoun in River City and was most recently seen in the ITVX crime thriller Six Four, alongside Kevin McKidd. Up next is Pitlochry Festival Theatre's summer season, which sees her return to the world of Tennessee Williams – her favourite writer – when she plays Stella in A Streetcar Named Desire.
Speaking from her family home in Lenzie, near Glasgow – where she lives with her husband and their two children, seven-year-old Luca and Mara-Kate, who turns three next month – Chetty has long been settled back in Scotland after feeling the need to move south for work. She refers to Miss Marshall casting her in The Glass Menagerie as a white southern belle as an example of colourblind casting, but soon discovered it would take the industry much longer to catch up with her progressive and inspirational teacher.
"Being mixed race, there are parts – like Stella – that five, 10, 15 years ago I wouldn't have been considered for. That's why I went down south, because I felt I hadn't seen people of mixed-race origin playing these parts on Scottish stage and screen, and so I thought I had to go down there and change my accent.
"But things have really moved on – there is still work to be done but in the past five years I can see a change and, with things like Bridgerton and David Copperfield, we are starting to see colourblind casting to the point where race is becoming less of an issue and more about the characteristics someone brings to a part. That has opened a lot of doors for me and other actors of colour.
"I remember when I came out of drama school, my sister saying to me, 'But who are you going to play? You've got a Scottish accent but you don't look Scottish'."
Asked if the change has been too slow in coming, she agrees, adding: "It has gone from tokenistic to hopefully what we're moving into now where people are given parts where their colour of skin doesn't matter. There are still things coming through where it feels a bit like box-ticking, but then there are other roles where the person has a journey and a voice and a proper character."
Having spent years studying in Bristol, Chetty went on to live in Birmingham, St Albans and London, before discovering Glasgow and feeling at home for the first time. "I used to be an introvert but you can't be in Glasgow," she laughs. There weren't quite so many laughs to be had in London, and so the offer of the River City job gave her a way out.
"London was tough – it burns you out a bit. I was doing three different jobs to pay the rent and it didn't feel sustainable, then River City came along. London is a great place to live but financially I felt drained."
She spent four years in Shieldinch before her character was killed off but found herself back involved in the drama shortly afterwards, this time as part of the writing team.
"When I was acting in River City I had some downtime, which gave me an opportunity to write," she says. "I wrote a play for Oran Mor, then went to the Traverse. I did the Channel 4 writers' scheme, where I was taken on for TV training, and I did a couple of Radio 4 plays."
Taking to the stage
Her writing is on a hiatus for the moment. Her creativity is instead being poured into her children's worlds – as well as her acting, of course. She will feature in two plays at Pitlochry, Streetcar and, in August, the world premiere of Peter Arnott's new play, Group Portraits In A Summer Landscape, which will also feature John Michie, Sally Reid and Benny Young.
"It's my first time at Pitlochry. In the past, I thought it was logistically too difficult with the kids, so I shied away from it but Streetcar was a big draw. As soon as I start to drive up to that part of the world, I feel myself relaxing and it adds to the experience of working there. It's a magical place."
She feels the same way about the world of Tennessee Williams.
Having played the matriarchal character of Amanda Wingfield in that school production of The Glass Menagerie, Chetty then directed Streetcar while she was a student in Bristol, so she feels a connection to Williams. The chance to play Stella made it worth working out the domestic logistics to ensure it happened.
"It's a tricky juggle and requires a big spreadsheet but it's manageable. The way the rep season works, I'm only in two of the nine productions so I feel the balance is there and I don't feel horribly guilty for being away a couple of nights," she smiles.
"Pitlochry and Elizabeth Newman, its artistic director, have been fantastic. She is very positive about having working parents there and being able to facilitate and schedule around that, so they made it possible."
As for Stella, the character has grown on her. "I've come to realise she has lots of facets and tactics she uses," she says. "She's stuck in the middle between her husband and sister. It's a huge emotional journey for her. At the beginning she is fairly happy with the situation and the imperfections in her life, but by the end she's seen through Stan's behaviour and hasn't managed to protect Blanche in the way she should have done.
"Williams' writing is almost musical, so being able to work with that language and see others work with it, the way it's crafted, is a joy, even though it's quite dark and harrowing. It's taxing and exhausting but in the most satisfying of ways. It has been and always will be one of my favourite plays."
And so, too, will it bring back fond memories of Miss Marshall's English class, and of an introduction to Williams and acting that began Chetty's own emotional journey.
---
---
Back in a soapy bubble
Stepping back on to the River City set last year was unexpected for Nalini Chetty, considering her character had been killed off seven years previously.
Zinnie Hassoun met her demise following a car crash caused by Lenny Murdoch in 2015. But, to celebrate the drama's 20th anniversary, a special episode brought back many of the characters who had met sticky endings in Shieldinch.
"When my agent said they wanted me back I thought it was a joke," she laughs. "But the episode was set in a parallel universe. It was lovely that the character had enough of an impact to be included.
"I feel comfortable on a TV set thanks to River City. I was terrified when I started but I got such good training there."
It set her in good stead for the TV work which followed, including Karen Pirie and a featured role in ITVX drama Six Four – which should have been an even bigger part had Covid not struck.
"I caught Covid during shooting and the character was cut from about a third of the stuff I would have been in," she explains. "I was gutted because there was more for my character to do towards the end of the narrative, but she disappeared a bit.
"It was great to be part of it, because the whole production had a lovely atmosphere and Kevin McKidd, who played Chris, was lovely and down to earth."
---
A Streetcar Named Desire, Pitlochry Festival Theatre, June 2 until September 30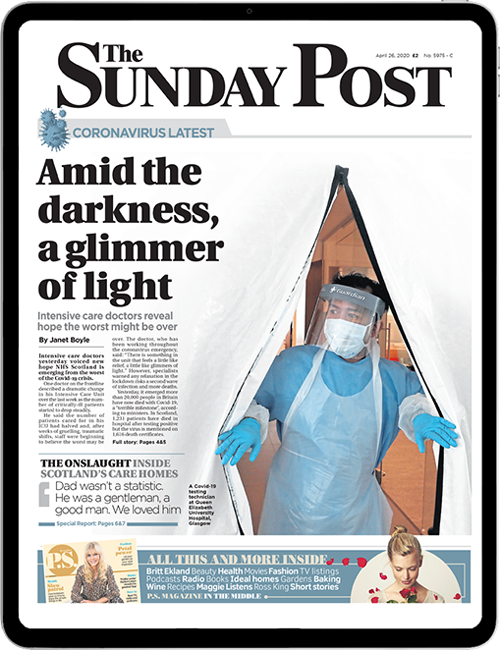 Enjoy the convenience of having The Sunday Post delivered as a digital ePaper straight to your smartphone, tablet or computer.
Subscribe for only £5.49 a month and enjoy all the benefits of the printed paper as a digital replica.
Subscribe