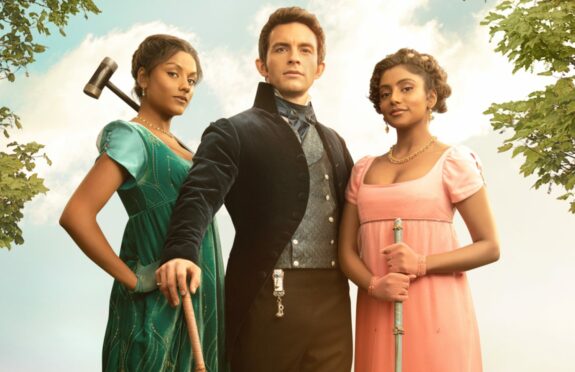 Balls and bonnets, gowns and gentlemen suitors, we have been awash with TV series, films, books and podcasts all inspired by the Regency era. And our obsession with 1800s high society shows no sign of abating.
From the recent success of Netflix's Bridgerton, which became the streaming platform's most-watched English-language show in the first week of its release in late-2020, to the many adaptations of Jane Austen's work, including the classic 1990s version of Pride And Prejudice with Colin Firth and last year's modern take on Persuasion starring Dakota Johnson, stories of Regency romance have always spelled success.
Now, with a new spin-off show, Queen Charlotte: A Bridgerton Story, on Netflix from May, and the third series of Sanditon being released later this month on BritBox, period dramas set between 1811 and 1820 continue to capture our imagination.
However, it's easy to forget that real life in the Regency, particularly for women, wasn't all parties and proposals – something that historian and author Catherine Curzon is keen to address in her new book, Inside The World Of Bridgerton, which was released last week.
Curzon provides a fascinating insight into the stories behind the silver screen, covering everything from fashion and royal balls to the "complex class structure and rigid etiquette" that controlled life from day one.
For example, although the likes of Eloise Bridgerton and Elizabeth Bennet give the impression that Regency women were able to become well-read and voice their opinions, education was limited for many and focused on preparing for marriage.
"Regency girls were educated to be good wives and basically good social hostesses," explained Curzon, who is an expert on 18th-Century society. "You were expected to be able, after you've married, to host a dinner party and entertain your husband and his friends, but not outdo them. You should know the facts and you should clearly know enough to keep the conversation buzzing along, but you weren't going to be challenging them or debating.
"Education was really tailored and was mostly concerned with 'feminine arts', which they called accomplishments.
"Languages were important because it was seen as very lady-like to be able to speak French, but you wouldn't be taught Latin or Greek. Art and music and sciences, like, botany were also really important because they were ways to show you were accomplished and dainty and feminine without actually looking 'too intelligent'."
Life before – and in many ways, after – marriage was "stifling" for young women, says Curzon, but that's not to say all pastimes were boring.
Although modern re-tellings often show Austen-era women throwing down needlepoint rings in frustration and anger, many saw embroidery as a way to express themselves artistically while spending time with friends and relatives, much in the same way that "young woman today would be on their phone, Regency girls would be doing a sampler, embroidery or needlepoint", Curzon said.
Marriage and "coming out" during The Season was the main focus of many women's attention but it was just as important for men, according to Curzon.
She said: "We quite often look back and think it's all women looking to make a good marriage, but there were lots and lots of men looking to make a good marriage, too.
"You could have a man with a great title or a great lineage, but no money. Or you could have a man who had lots of money but no title. So, if you were a woman, and you already had the money and the title, you and your family had to be looking out for fortune-hunters."
Catherine Tylney-Long, who became the richest commoner in England after inheriting huge wealth when her father died, learned this the hard way.
Curzon added: "She fell for William Wellesley-Pole, who was a relative of the Duke of Wellington, incredibly handsome, very dashing and very sought-after. As soon as they married, he just started burning through the money – we're talking about inheritance worth hundreds of millions of pounds. He spent it to the point that they had to sell the family home.
"Catherine ended up dying in her 30s in complete poverty, and the press blamed her, saying that her story was a cautionary tale to young women to be more careful who you fall in love with. You have to really feel for the women."
The fashion
Bright colours, sparkling sequins and the familiar bias cut, the fashion and costumes on display in Bridgerton became one of the most-talked-about aspects of the series – but how accurate are the characters' wardrobes to real life? There are similarities, according to Catherine Curzon, but the series does have its own, unique style.
She explained: "The thing that isn't accurate for Bridgerton is the bright prints and the patterns. That's the visual identity that's established in Bridgeton. Whereas, in reality, it was very muted. People wore more pastels than vivid colours."
However, when it comes to the lavish outfits of the Bridgerton balls, where young brides would hope to find a suitable husband, the series shows the costly reality.
"It cost a fortune if you were in the absolute elite because you would need a minimum of three or four dresses a day, five if you were going riding. You also had to pay for tickets to events, carriages to get there, stables for the horses to pull you there and back, people to do your hair, jewellery – it was seen as an investment."
---
Inside The World Of Bridgerton: True Stories Of Regency High Society, £12.99, Michale O'Mara Books, is out now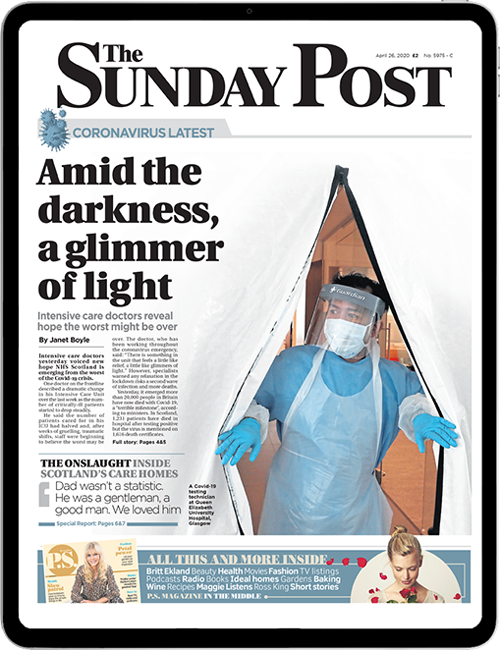 Enjoy the convenience of having The Sunday Post delivered as a digital ePaper straight to your smartphone, tablet or computer.
Subscribe for only £5.49 a month and enjoy all the benefits of the printed paper as a digital replica.
Subscribe