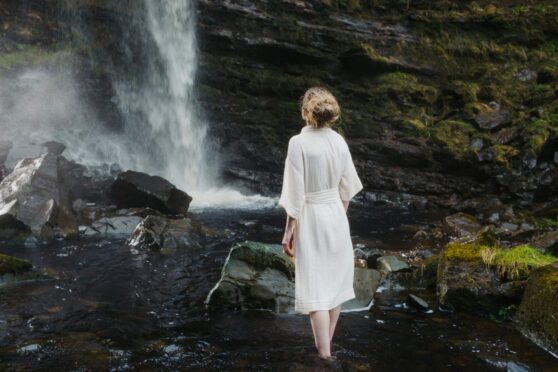 Let's face it – daily life can be anything but relaxing. When things get stressful, it's far too easy to neglect your own needs. Now more than ever, it's important to prioritise your relaxation and overall wellbeing.
When it comes time for self-care, you should invest in products that are made from only pure and quality ingredients. Because when you're investing in your self-care, you want the very best for your future self.
Some Sunday Post online content is funded by outside parties. The revenue from this helps to sustain our independent news gathering. You will always know if you are reading paid-for material as it will be clearly labelled as "Partnership" on the site and on social media channels,

This can take two different forms.

"Presented by"

This means the content has been paid for and produced by the named advertiser.

"In partnership with"

This means the content has been paid for and approved by the named advertiser but written and edited by our own commercial content team.

---
Take your self-care to the next level with an at-home spa day
Situated off Scotland's stunning West coast, the Isle of Arran is a unique and picturesque island with dramatic landscapes. With its rolling hills, sweeping coastline and stunning scenery, the island is known for its wealth of natural splendours –  including its fresh spring water. The island evokes an ethos of living in touch with the unspoiled elements of nature to find a harmonious balance.
At ARRAN Sense of Scotland, natural elements from the island and its pure spring waters make their way into every one of their beautifully designed and effortlessly elegant products.
Capturing the true sense of Scotland and the Isle of Arran, the unique line of products can transport your mind to the peaceful shoreline of Arran and instantly makes you feel perfectly peaceful and connected with nature.
Wondering how to have a spa day at home? Start with these
Light a candle and dim the lights – it's time for some serious self-care and a spa day at home. Start with some of these products from ARRAN Sense of Scotland and let the relaxation begin.
After the Rain – Lime, Rose & Sandalwood collection
Imagine you find yourself in a summer's garden after a rain shower. The droplets of water are sprinkled across the greenery and glimmer with fresh light that is breaking through the clouds. Birdsong starts to descend from the treetops and as you take in a deep breath, you are consumed by nature's fragrances.
This is the After The Rain collection by ARRAN Sense of Scotland and the perfect starting point for your spa day at home.
Create a luxurious and decadent bath experience with the After the Rain Bath Salts. This carefully crafted blend of natural sea salt and Epsom salts is formulated to revitalise skin and relax the mind.
The After The Rain Bath Salts not only immerse you in a fresh, floral fragrance, but they are rich in magnesium, potassium, iron and calcium. The Bath Salts help to support skin health and can also be used to aid in relaxation and muscle aches, easing stress and aiding better sleep at night.
After a bath luxuriously adorned in your After The Rain Bath Salts, you won't be able to feel anything but totally and peacefully relaxed.
Complete the your at home spa experience with the After The Rain Reed Diffuser to create a fully immersive and luxuriously soothing ambiance.
Glen Iorsa – Lavender & Spearmint collection
After a busy day, switch off with the comforting and relaxing Pillow Mist Spray from ARRAN Sense of Scotland's Glen Iorsa Lavender and Spearmint collection. Perfect for an at-home spa day, the Pillow Mist promotes relaxation and sleep using the calming properties of lavender and spearmint with a lightweight formula and soothing fragrance.
Transform your bedroom into a your very own island spa with this modern twist on a classic blend. Simply spray the Pillow Mist onto your bed or as a room spray and enjoy a restful night sleep.
For an even more immersive spa experience at home, use after the Glen Iorsa Bath and Shower Gel.
Apothecary – Lavender & Tea Tree collection
Known as a true heritage collection, Apothecary by ARRAN Sense of Scotland is inspired by ancient crafts of the alchemist. Try the Apothecary Lavender & Tea Tree collection as an antidote to the stresses of modern living.
Packed with gentle yet effective natural extracts and enlivening essential oils, the Apothecary Lavender & Tea Tree collection will leave your skin, hair, body and mind refreshed, replenished and beautifully revived.
Treat yourself to a moment of self-care and indulge in a relaxing bath or shower experience with the Apothecary Lavender & Tea Tree Bath & Shower Gel.
The Apothecary Lavender & Tea Tree collection offers shower gels, hand washes, shampoos, nourishing lotions, conditioners and soaps – all made from a carefully crafted array of exquisitely aromatic essential oil blends, with many users experiencing a sense of relaxation during use and improvements in skin condition over time.
Apothecary – Seaweed & Sage collection
When you look your best, you feel your best. Treat your tresses with the Apothecary Seaweed & Sage collection from ARRAN Sense of Scotland.
Apothecary Seaweed & Sage is an invigorating fragrance inspired by the Isle of Arran. Infused with tranquil scents like lemon, geranium and orange, the formula is created with mineral-rich seaweed extract, providing cleansing properties and deep skin hydration.
Gently nourish the hair with the balanced and refreshing Seaweed & Sage Conditioner. In addition to an intoxicating and relaxing fragrance, the mineral-rich Seaweed extract effectively conditions the hair and scalp. Your hair-washing day will never be the same.
For best results, use after using the cleaning and nourishing Seaweed & Sage Shampoo.
Glenashdale – Grapefruit & Green Leaf collection
Escape the hustle and bustle of every day life and allow yourself to completely relax and unwind. The refreshing aroma of grapefruit and green leaf of the Glenashdale collection will whisk you away to the Isle of Arran. Feel a rush of energy with invigorating Glenashdale, named after the famous falls.
Try the Glenashdale body lotion or hand cream with the luxurious essential oils of grapefruit and green leaf for a nourishing and luscious skin indulgence.
---
Take your self-care to the next level – be inspired by the unspoiled nature of one of Scotland's most beautiful islands and learn more about how to have a spa day at home with ARRAN Sense of Scotland today.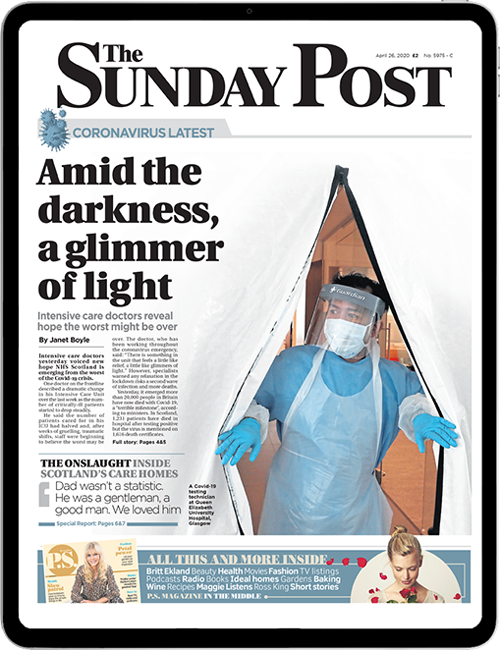 Enjoy the convenience of having The Sunday Post delivered as a digital ePaper straight to your smartphone, tablet or computer.
Subscribe for only £5.49 a month and enjoy all the benefits of the printed paper as a digital replica.
Subscribe