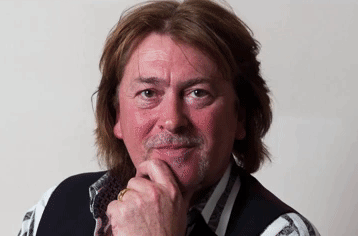 In the short story that inspired Guys and Dolls, writer Damon Runyon suggests betting on even the surest things is a mug's game.
Some day, one of his Broadway characters is told, a guy will bet you the jack of spades will jump out of a deck of cards and squirt cider in your ear "but, son, do not bet him for, as sure as you do, you are going to get an earful of cider". Well, not for the first time and almost certainly not the last, I ended up with a lug full of Merrydown on Thursday night.
Asked to join the panel for BBC Scotland's Debate Night, the Caledonian answer to Question Time, I knew I would be joining politicians of all hues and, as regular readers might have spotted, I am rarely leading the cheers for our political classes. It was, I suspected, a sure thing that I would find it hard to warm to my fellow panellists…but I'm glad I didn't put a bet on it.
Joining me on the show, expertly presented and managed by broadcaster Stephen Jardine, were SNP Westminster leader Ian Blackford; Scotland Office Minister Colin Clark; Shadow Scottish Secretary, Lesley Laird; and LibDem constitution spokesperson Wendy Chamberlain.
And, while I believed it was odds-on to be a night of petulant, patronising politicians, bickering and squabbling, I encountered something else altogether.
On screen? There was a bit of the party political point-scoring that has helped create the mess we're in, but not nearly as much as I expected.
Off screen? These politicians were the nicest, most pleasant, well-intentioned people you could ever meet.
If only they could bring the relaxed goodwill and mutual respect they clearly share off-duty to the day job, then Britain would be in a far better place, in or out of Europe.
The whole experience, from arrival at the studios to going on air was thrilling, nerve-wracking and thoroughly enjoyable. Even visiting the make-up department was a laugh. I told them I had a face for radio which no amount of slap could make presentable. Disappointingly, no one rushed to disagree.
As the only non-politician on the panel, I would like to think I offered another, hopefully helpful, perspective.
Certainly, after expending thousands of words in The Sunday Post, to how rotten and wrong our politicans often are, it was disconcerting to be told, on more than on occasion, that I was right by…politicians.
It was as surreal and other-worldly as it was gratifying! Not only that, the audience also seemed to agree with some of my points. This is not, as my wife would tell you, a common occurrence. I have to say I enjoyed the novelty but, having said that, it was an open goal for someone like me.
Going on the telly to lambast politicians for wasting three precious years over Brexit, eroding our faith in democracy and creating all the polarisation, division and hatred that goes with our interminable debate over Europe, is not the trickiest task.
As someone who is clearly not a politician and can speak his mind honestly, without having to worry about keeping to party lines, it was a free hit.
And I never forgot that politicians are masters of debate, well-practised in the art of rhetorical self-defence.
One of the oldest tricks in their book is, when the audience seems to be slipping toward their opponent, to turn the tables by politely agreeing with them, diplomatically praising their points, and telling them how righ, they are.
It is a classic diversion from what they are not doing – which is answering the question.
And on a night full of enjoyable debate, there were still many more questions than answers.
And at least one earful of cider.