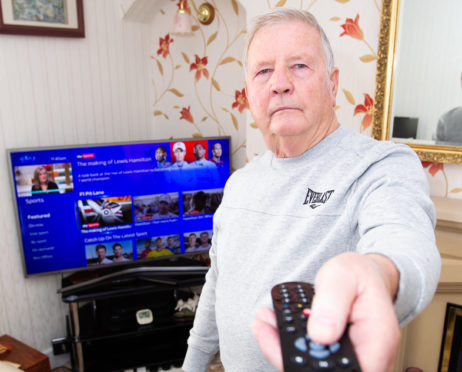 Grieving widower John Black is breathing a sigh of relief after Raw Deal helped resolve a stressful dispute he had been having with his TV and broadband supplier.
The retired construction worker had both of these services running with Sky in his wife's name for many years.
Sadly, last December Marcia, his wife of 52 years, was diagnosed with oesophageal cancer.
She had chemotherapy treatment and in March underwent a major operation at the Royal Infirmary of Edinburgh.
"We were initially informed that all had gone well, but the cancer soon invaded her liver and nothing could be done to stop it," said John, 72, from Annan, Dumfries and Galloway.
Among many other things that required attending to, the Sky subscription in Marcia's name had to be cancelled and transferred to John. Her contract had run its course so there should have been no issues with doing this.
"A Sky agent told me that it would be a simple process to cancel my wife's subscription and restart it in my name, and that having joint accounts would make the switch even easier," John said.
"But this never happened and no one seemed to want to listen to me.
"Marcia's £53.50 monthly subscription should have been stopped in May this year and, because I had decided to cancel Sky Sports, the new price was set at £49.50.
"However, they continued to take Marcia's subscription fee as well as charging us for my new deal."
John believed at that point he was due a refund of £107 but said he had difficulty with getting Sky to pay back the money and that the company was also unhappy that he had cancelled the direct debit for Marcia on their joint account.
When Marcia sadly passed away in October, John didn't feel up to pursuing the matter.
"I just didn't have the time or the will to deal with this for obvious reasons," he said. "It was the last thing I needed and the hassle came at just the wrong time.
"I was starting to get quite bitter about the way I had been treated by a company that we had been with for years."
In frustration, John wrote to Raw Deal for help and we contacted Sky on his behalf and asked them to investigate.
The company quickly swung into action and offered John an apology, plus a generous compensation package.
It was discovered that there had been some irregularities with the billing on the couple's Sky account going back a number of years and he was actually due a refund totalling £792.
On top of this, Sky has also reduced his monthly payment for his TV and broadband services and given him its Formula 1 HD channel free so that he can enjoy watching his favourite motorsport.
John said he is now looking forward to tuning into the final big Grand Prix races of the season, from Brazil and Abu Dhabi.
A Sky spokesperson said: "We are very sorry for Mr Black's loss and would like to apologise for the challenges he has had with his Sky account at this difficult time.
"We have resolved his problem, refunded his account and have offered a gesture of goodwill in recognition of the frustration he has experienced."
John, a great-grandfather of five, was delighted with the outcome.
"What should have been a straightforward issue had turned into a bit of a nightmare because of the circumstances," he said.
"A big thank you is due to Raw Deal for helping resolve what had become a very stressful situation.
"The extra money will certainly come in handy and the new deal I am on is open-ended so if I ever decide to cancel then I won't pay any penalties."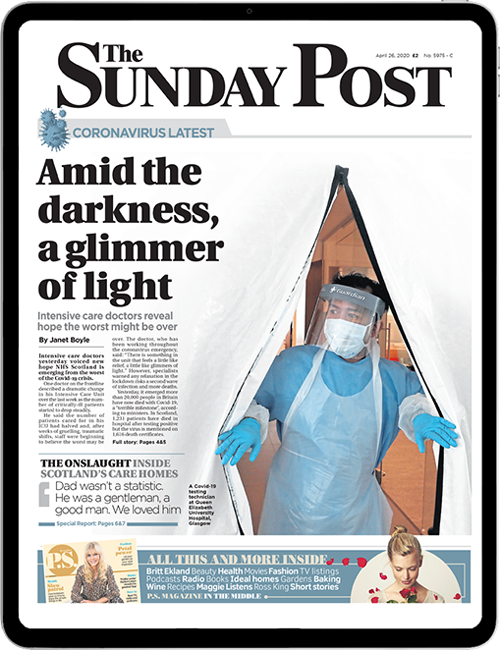 Enjoy the convenience of having The Sunday Post delivered as a digital ePaper straight to your smartphone, tablet or computer.
Subscribe for only £5.49 a month and enjoy all the benefits of the printed paper as a digital replica.
Subscribe