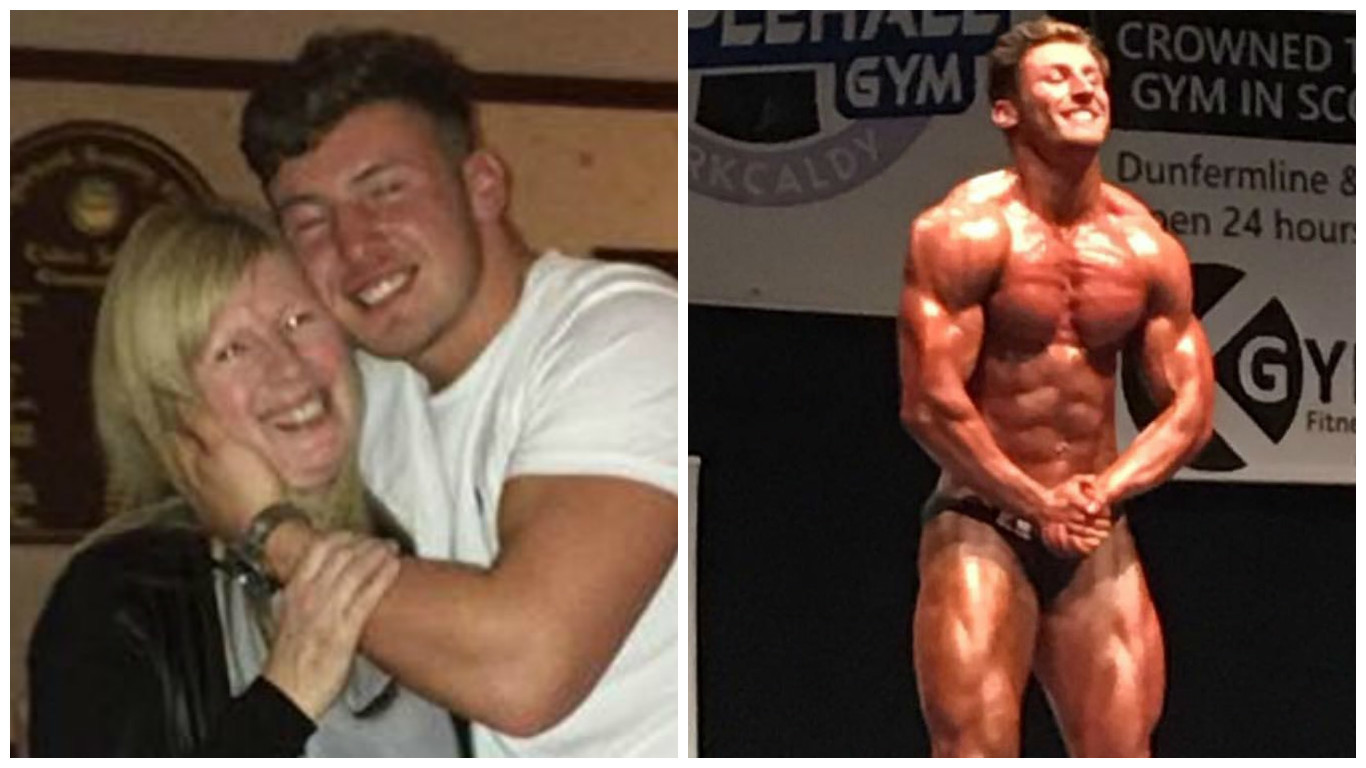 THE mother of a young body builder who died in a jet-ski accident has told how he spoke about his own funeral shortly before his death.
Twenty-one-year-old Stuart McLevy was killed in a jet-ski accident on Loch Lomond two weeks ago.
His devastated mother, Catherine McLevy, has revealed how Stuart and his brother Thomas had been discussing what music they would have played at their funerals, just weeks before tragedy struck.
That meant the family could honour his wishes, playing his favourite song Now We Are Free from the movie Gladiator at the funeral.
Now his family and friends plan to keep his memory alive with the launch of boxing awards in his honour.
Fighters will compete for the Stuart McLevy white division belts, engraved with an image of him trying out for Mr Scotland, at the Clash of the Titans bouts this year.
Catherine said people used to call Stuart her "bodyguard" because he was always by her side.
In her own words, he was her "best friend" and his loss means life will never be the same again.
She said: "He was never angry. There was no negativity. He loved going out and enjoying himself. He was a bit of a joker too.
"Things will never be the same without him."
Catherine said the house will now feel extremely quiet.
She said: "This was a noisy house with Stuart. He had friends round all the time."
Stuart was the last child to leave home and Catherine was very close to her son, taking him to his gym every night.
She also helped prepare huge amounts of chicken and vegetables that he ate every day as part of his bodybuilding regime.
It was this dedication to fitness that saw him come third in last year's Mr Scotland competition held by the National Amateur Body-building Association.
Stuart's death at such a young age has left the community in Yoker in shock.
But they have been quick to rally round.
At the family's home, the living room walls are covered with cards sent by friends and relatives while colourful bouquets of flowers fill the rest of the room.
Catherine said: "We've been overwhelmed by the amount of support we've had from everyone. It's the kindness everyone has shown."
Catherine said it was a comfort to the family that in recent weeks Stuart had, by sheer chance, discussed what he would want at his funeral.
She said: "Stuart and his brother Thomas were talking about their funeral songs.
"Stuart picked the song from Gladiator – Now We Are Free."
Thomas said: "It was just when we started talking about Stuart's funeral that I realised.
"I know that's the song he would have wanted."
People attending the funeral were asked to wear bright colours as the family were keen for the ceremony to be a celebration of Stuart's life.
Earlier this month, mourners gathered to release balloons and lanterns from the jetty on Loch Lomond shores.
And a slideshow of photos of Stuart was shown during a boxing tournament at the Marriott Hotel in Glasgow. The family also have other plans to keep his memory alive.
As well as the boxing belts, which will be sponsored by Stuart's gym Phoenix Fitness, the McLevys are looking to possibly install a bench in his memory at Loch Lomond.
Jayson Mclevy, 28, and his brothers – Darran, 32, and 23-year-old Thomas, known as TJ – are still coming to terms with the loss of their beloved brother.
Jayson said Stuart used to go climbing with him and cousin Jamie.
Joker Stuart even wore a onesie when he climbed Ben Lomond and posed bare-chested at the summit.
Jayson remembered how Stuart got soaked climbing Ben Nevis with him during the winter after he wore the wrong type of jacket but still made it to the top first.
Speaking of Stuart's death, he said: "I don't even think I'm in shock. I still don't believe it. Just not having him here will be the toughest."
Jayson said he and his brothers never argued and spent their weekends outdoors climbing or going to the gym.
Stuart had been jet-skiing the two weekends prior to the accident.
However, around 9.15pm on Saturday, May 6, police and emergency services were notified that he was unresponsive after falling into the water from a jet-ski as a passenger.
A 37-year-old man, the driver of the jet-ski, was also injured as a result of the incident, which happened on Loch Lomond, north of the island of Inchmurrin.
Members of the public rushed to help the pair and took them to a slipway in nearby Balloch, where paramedics attended.
But that night Stuart was pronounced dead at the Royal Alexandra Hospital.
As the family try to come to terms with the massive loss, Catherine said hearing how other people talk about her son has filled her with pride.
She said: "His friends have all said he was a gentle giant and a gentleman.
"He made people happy. If anyone was down he would bring a smile to their face.
"One wee boy at the gym said Stuart was his inspiration.
"He'll be sadly missed."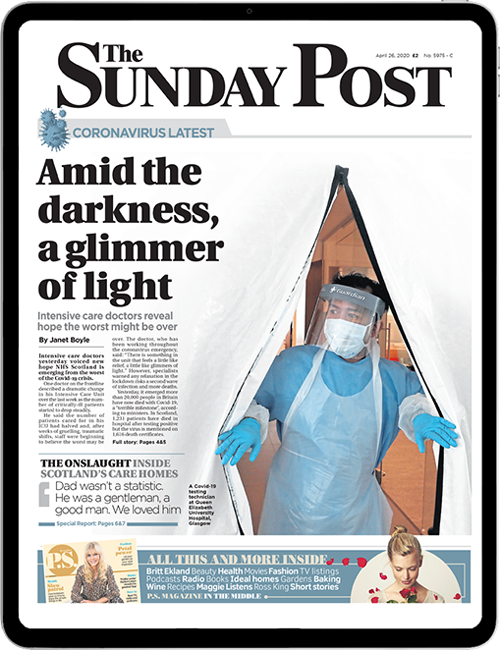 Enjoy the convenience of having The Sunday Post delivered as a digital ePaper straight to your smartphone, tablet or computer.
Subscribe for only £5.49 a month and enjoy all the benefits of the printed paper as a digital replica.
Subscribe