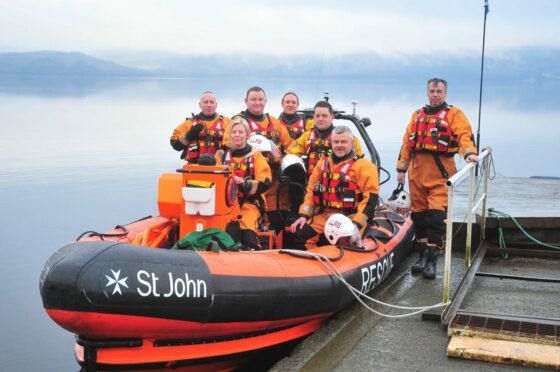 A lifesaving team at a famous beauty spot is planning to move base because rescues are being delayed by traffic.
Congestion on the A82 – the only route for many volunteers on the Loch Lomond Rescue Boat – is holding up volunteers trying to get to the current boat shed at Luss by up to 45 minutes at peak times.
Treasurer James Macrae says a move is needed urgently: "The boat started in 1977. That was 44 years ago and at that time the traffic on the road was probably about 20% of what it is now. We are having, on frequent occasions, major delays in the crew getting to our base. Nearly all of them live or work in the Vale of Leven and have to travel on the A82 to get to Luss. There is no other way.
"The crew being delayed can be a matter of life and death – in the lifeboat world, time is of the essence. At busy times the road can be almost impossible – and if there is an accident, the road can be totally closed. It is unavoidable that the majority of call-outs coincide with the busiest road conditions of the year – typically summer weekends in good weather.
"Our rescue boat responds to between 70 and 80 shouts a year. The record is, I think, six in a single day. Loch Lomond is the biggest stretch of fresh water in mainland Britain – it is vast, and a rather inconvenient shape, being about 23 miles long.
"On a nice day there are literally hundreds of craft out on the loch – jet-skis, canoes, powerboats, sailing boats etc – besides visitors on the shores, swimmers, paddlers and walkers on the West Highland Way. In total, a large number of people with the possibility of getting in danger.
"We have a fast and well-equipped boat and a skilled crew who are called out on a pager system, but every year the loch tends to get busier, and that inevitably means more A82 traffic, and more time taken to reach the boat-shed.
"We need to find a suitable site at Balloch, and build a new boat-shed, which is more accessible, as the traffic is worsening year by year. Over the past summer, the crew piloted the idea by temporarily siting the boat at the National Park pontoons in Balloch, and response times were sometimes as little as three or four minutes for the first crew to arrive, compared with up to 45 minutes or more to Luss."
---
The lifeboat is currently located at Luss. But the volunteers mainly live near Balloch and must travel along the busy A82 – which is often jammed with traffic – to answer an emergency call. The plan is to move the lifeboat to Balloch and cut the response time.
---
Hours on the road
Coxswain Ronnie Britton, who has volunteered with the Rescue Boat for almost 20 years, says being on the crew is emotionally hard and can be physically demanding. Delays on the road to Luss make it even tougher.
"Obviously the sooner we can get out on the boat the better, but it can take a time because the crew are stuck in traffic. I remember once there was a road accident on the A82 and it took two hours for us to respond to a 999 call.
"Working on the boat is a big part of our lives. A typical shout takes two hours. If it's peak season and roads are busy, we can literally get home and the pager goes off again.
"Luss is midpoint on the loch but it would take 10 minutes to get there from Balloch by boat, compared to potentially hours on the road."
Macrae added: "Relocation is vital, and we will need several hundred thousand pounds to achieve it."
After four drownings on Loch Lomond in July – one of the loch's blackest months – Macrae said the lifeboat service, which is almost entirely funded by donations, is crucial during the busy warmer months.
"We had four deaths on the loch in July. All of these were of a really rapid nature. They were all over within a few minutes.
"People just don't appreciate the danger of the water. If you walk into the loch, particularly those who can't swim, you go from the shell beach to it suddenly getting deeper. Before they know it, they are over the edge and they drown.
"People are getting better at wearing life jackets but it's not completely universal yet. A lifejacket could mean exactly that – saving a life."
Vital fundraising
The local community is trying to raise vital funds for the move. Doreen Birkett and fellow shop stewards at Loch Lomond Shores started wild swimming in the loch to help their mental health during the pandemic. On December 19, more than 50 people will take part in a sponsored dip at Drumkinnon Bay.
Birkett said: "Living locally, we see the tragic incidents on the loch and the hard work the lifeboats do – and we will do anything to try and help them.
"They are invaluable, not just to the local community but the thousands of visitors who come to enjoy Loch Lomond every year too."
Find out how to help or donate at lochlomondrescueboat.org
Dad worked on the water all his life yet he drowned. It can happen to anyone

– Leanne Forbes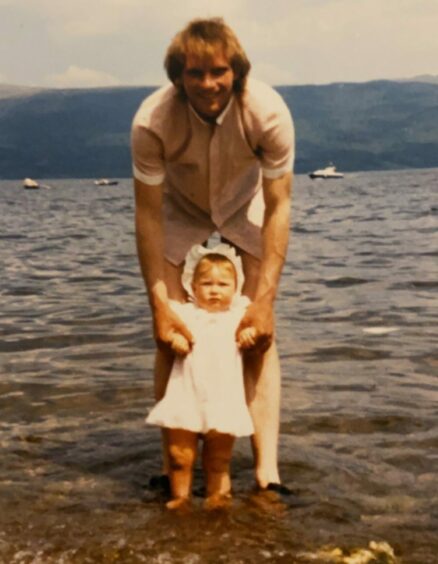 Andy Wood was about as experienced as anyone can be on the water.
A harbourmaster, RNLI lifeboat crew member and keen fisherman all his life, he knew only too well the dangers of Loch Lomond.
But the dad-of-four tragically lost his life on the water, aged just 46.
His daughter Leanne Forbes said: "I think it showed us though that no matter how experienced you are in the water, you can still be caught out. There are hidden dangers."
Andy was out fishing with friends on Loch Lomond on October 27, 2007, when the boat he was in got into difficulties and capsized.
Forbes, 36, from Thurso, still remembers that night as if it were yesterday.
"It was the last day of the fishing season and many boats went up the loch that day. It was sunny and calm. They were just on their way back, but the weather changed. It got stormy, and dark.
"The boat capsized and everyone ended up in the water. Dad drowned and tragically wasn't the only one who didn't survive.
"Mum got a call to say there had been an accident. We didn't have many details but I think we all knew the severity of it. They hadn't found dad yet, but I thought maybe he had made his way to safety.
"Dad had been fishing all his life and nothing like this had ever happened before. He went to sea as a 15-year-old after getting a job on a fishing boat. He had sailed all over the world in dangerous conditions.
"He was a member of the Thurso lifeboat crew and extremely experienced in the water and trained to save lives.
"Over the years out fishing, he had even helped other people who had got into trouble. He knew what he was doing.
"I just kept thinking he would turn up."
Sadly 16 days after the tragic accident, Andy's body was recovered.
Mum-of-two Forbes said: "It was actually his friends who found him. They had gone out to help with the search. I was numb, but I guess that brought us some comfort that he had been found.
"And the fact that, as tragic as it was, he was doing what he loved.
"It's not until you have experienced it that you realise accidents on the water can happen.
"I remember hearing about the recent deaths on Loch Lomond and it brought it all the pain and heartbreak back. It's something you never really get over.
"We need to raise awareness and educate people about the dangers of the water. It is so much more dangerous than people think."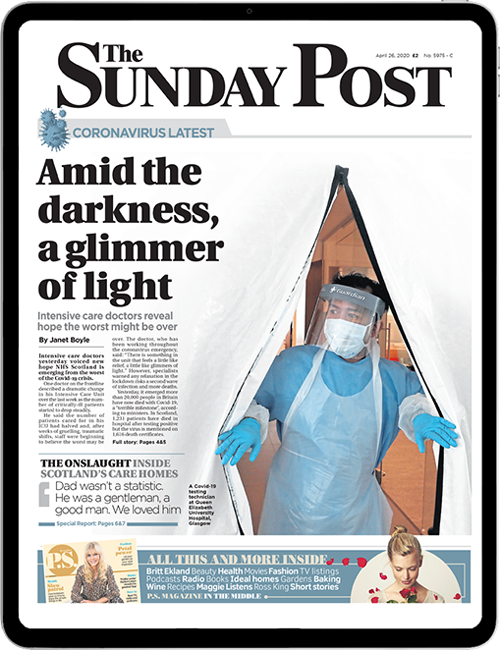 Enjoy the convenience of having The Sunday Post delivered as a digital ePaper straight to your smartphone, tablet or computer.
Subscribe for only £5.49 a month and enjoy all the benefits of the printed paper as a digital replica.
Subscribe