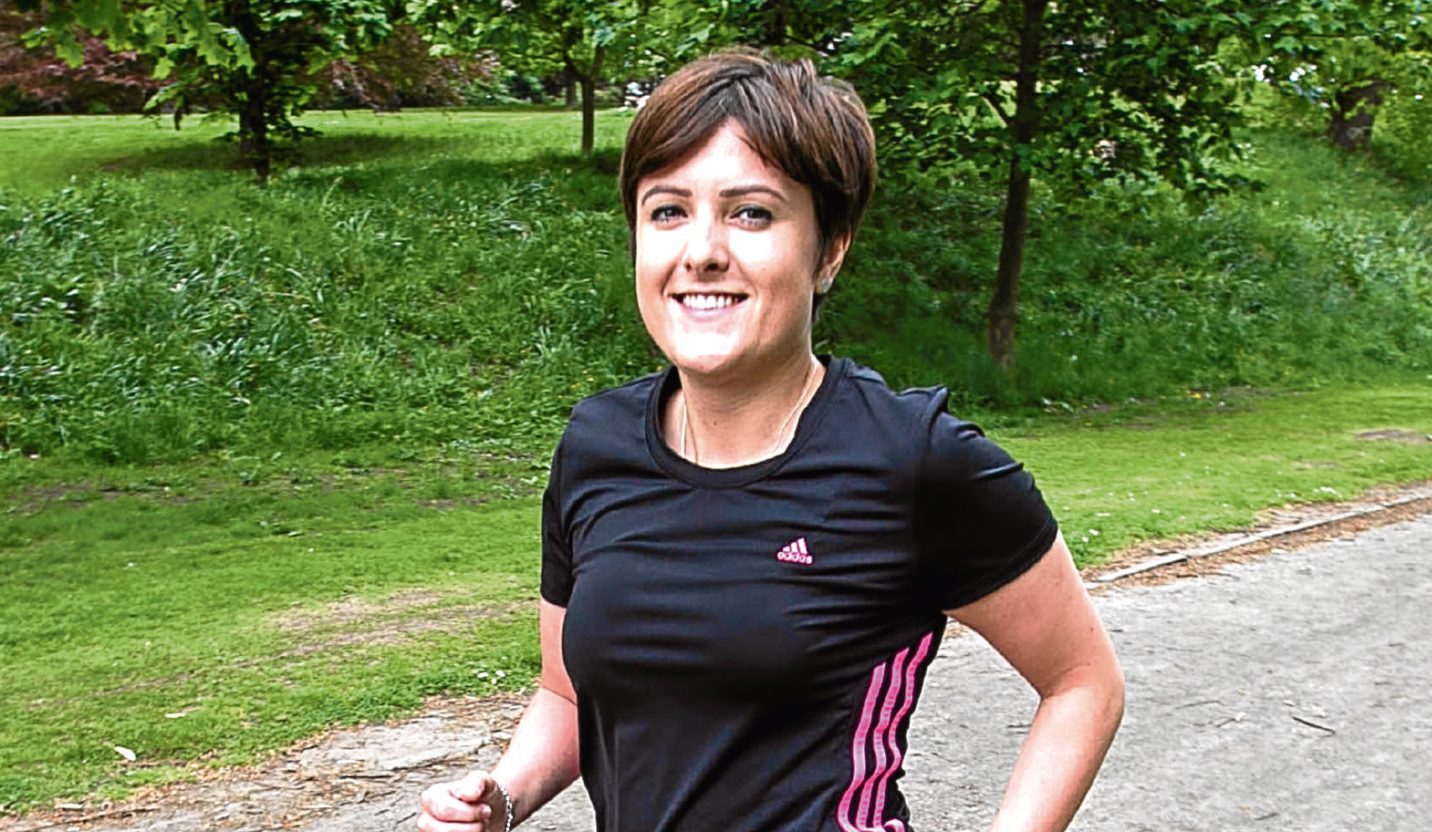 A YOUNG woman who was diagnosed with secondary breast cancer at 26 has stunned doctors with her amazing progress.
Mandie Stevenson was given the devastating cancer diagnosis when she attended a hospital clinic for the first time to check out a suspicious lump.
Doctors told her she was the youngest terminal breast cancer patient they had seen in a while.
But since her diagnosis just 20 months ago she has stunned her oncologists with her progress.
She puts is down to a decision to run for her life.
Jogging-mad Mandie, 27, from Falkirk, Stirlingshire, clocks up six mile runs twice a week.
Finance worker Mandie said: "It was a terrifying diagnosis and it was made clear to me that my future was very uncertain.
"The cancer had spread to my liver and my specialist at Forth Valley Hospital said there was nothing they could do to cure it.
"I felt my life had ended at that point. No one expects to hear that news when they are just 26. So I vowed to make the best of the time I had left and drew up a bucket list.
"To be honest, I expected to finish it in poor shape.
"But here I am, immensely fit… and running out of things to do on it.
"My recent scans are very encouraging and my doctors are delighted.
"The cancer has gone from my liver and is stable.
"I put it down to my love of running and a hormone drug treatment.
"I am jogging my way out of cancer.
"I firmly believe staying fit must be helping me to keep cancer at bay."
Mandie revealed how hard it was to break the news of her cancer to her family.
Mandie's twin brother Gary and younger sister Nicola, 24, reeled from the news.
"The hardest part was telling my parents, Pauline and John," she said. "Dad started crying and I had never seen him cry before.
"I then realised how painful this was for them.
"They are absolutely delighted with my progress to date."
Mandie has ticked off bucket-list goals which included sailing under Sydney Harbour Bridge, attending pop concerts with her dad and dining in Michelin-star restaurants.
"I wanted to skydive but my doctors warned me that the cancer treatment could have weakened my bones and I could break a few on impact," she smiled.
"All that's left is to meet Ed Sheeran and see the American pop rock band, Maroon 5.
"A trip to their home town of Los Angeles in California is an idea.
"I wonder if dad would be up for it!"
She bought a red Mini car with go-faster stripes.
"I am on a mission to survive and hope to be around for a while yet," she smiled.
Exercise
Research says exercise can help fight cancer.
Outmoded ideas of resting up after treatment should be abandoned say cancer specialists.
Medics at the Royal Alexandra Hospital in Paisley are so convinced they have set up a walking club for bowel cancer patients.
Nurse Jenny McDonald and surgeon Susan Moug have set up an eight-week walking programme for patients to help them on the road. Patients were completing 90-minute walks after five weeks on the programme.
Jenny said: "Patients are given activities that are achievable. This includes increasing their step count by using stairs, walking the dog, taking children to the park and leaving your car some distance from the supermarket."
Research by Yale Cancer Center into 5000 breast cancer sufferers found that three hours' brisk walking a week was linked to a 46% fall in mortality. Patients who exercised were less likely to suffer a recurrence. Overweight women have the highest chance of the disease returning.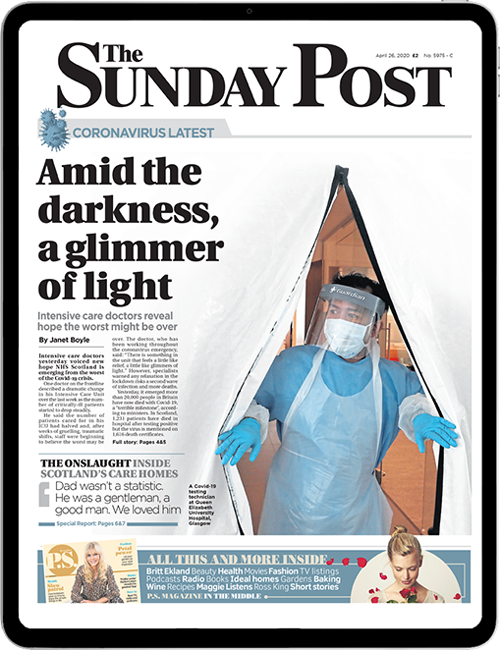 Enjoy the convenience of having The Sunday Post delivered as a digital ePaper straight to your smartphone, tablet or computer.
Subscribe for only £5.49 a month and enjoy all the benefits of the printed paper as a digital replica.
Subscribe