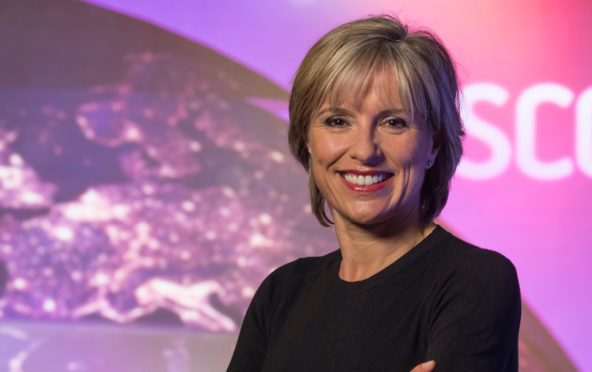 We've all let standards slip a little during lockdown, haven't we?
I know lots of women have dispensed with bras and, more radically, I heard one well-known radio presenter say she couldn't be bothered with pants any more (too much admin, apparently).
But a young man I saw at the supermarket the other day had taken our more "relaxed" approach to dressing to a new level. He just hadn't bothered. He was in his bathrobe and a pair of flip-flops and that appeared to be it.
He casually bought a packet of biscuits and wandered off up the road. Part of me was appalled and part of me was super-impressed. Oh, not to care what other people think.
It used to be that wearing your pyjamas outside the house was considered pretty risqué, now it seems anything goes.
Pyjama glamour as Scots rush for luxe loungewear and firms reveal boom in locked-down dressing up
My husband hasn't worn a suit since last March. To my horror, he even came back from the shops with a onesie for himself. He looks like a giant toddler in it.
I'm no better. I've welcomed the freezing weather as it means I can wear a woolly hat all the time and do away with the arduous task of hair brushing (too much admin). And make-up? What's that? Lockdown fashion is now a thing and there's been a loungewear revolution. Spending on "normal" clothes has plummeted but sales of PJs and jogging trousers have gone through the roof.
The big fashion labels have jumped on the bandwagon with enthusiasm. Hollywood superstar Gwyneth Paltrow's lifestyle website is advertising cashmere sweat pants for an eye-watering £230 and cropped hoodies for £210. Good to see she's keeping it real.
Of course, there is no point buying an outfit for a night out, because there's nowhere to go and no one to see. I asked one of the Scotland Tonight team last week if he had anything interesting planned for the weekend. His response took the form of hysterical laughter that could be heard from the other side of the newsroom.
Part of me is rejoicing at the luxury of letting it all hang out. I mean what's not to love about an elasticated waistband? With all the snacks I'm consuming I certainly need one. I do worry though about how we're going to cope when this pandemic is all over and we have to start wearing shoes and stuff. It's going to be a nightmare. We're going to have to re-educate ourselves about what is and isn't socially acceptable.
Maybe that young guy I spotted at the shops last week in his dressing gown is actually just ahead of the curve. Maybe he's the future. Maybe he's the new normal. It would save us the hassle of deciding what to wear in the morning. And so much less admin.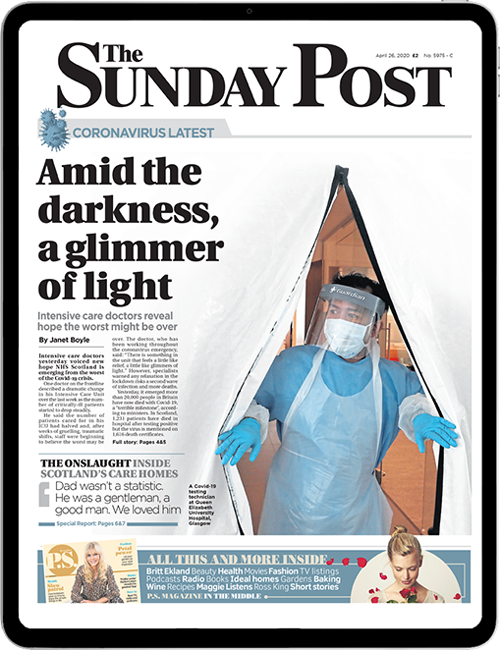 Enjoy the convenience of having The Sunday Post delivered as a digital ePaper straight to your smartphone, tablet or computer.
Subscribe for only £5.49 a month and enjoy all the benefits of the printed paper as a digital replica.
Subscribe