Warnings have been issued over the use of cruel glue traps after hedgehogs were injured or killed in them.
Volunteers running hedgehog rescue organisations have been asked to report any incidents while the public are urged to be vigilant regarding the traps when they are out walking because of the harm they can cause to hedgehogs, other wildlife and pets such as cats.
Animal welfare organisations including the Scottish SPCA have campaigned for the use of glue traps to be outlawed. Last week's warning was issued by the British Hedgehog Preservation Society (BHPS) after it was alerted to reports of the animals having been caught in glue traps.
One hedgehog was lucky to survive after being found struggling on a trap last week. The animal was rushed to a vet to be anaesthetised and have the glue removed, though it was left with residue on its limbs and may never be released back into the wild.
Fay Vass, chief executive of the BHPS, said: "Glue traps are totally indiscriminate and any hedgehogs that touch the card will become firmly stuck immediately and not be able to escape, likely leading to a slow and painful death – the animal may bleed to death from injuring itself to try to break free, or may die from starvation, dehydration and exhaustion.
"We have had reports from rescue centres of hedgehogs being brought in stuck on these traps, some sadly cannot be saved, and who knows how many more die in the wild without being found or reported."
Hedgehog numbers are already under threat and last summer were classed as vulnerable to extinction on the Red List for British mammals.
Last month the RSPCA and police in England issued an appeal after glue traps were found in woodland and it was believed criminals were trying to catch songbirds to sell as pets or into the food trade.
Scottish SPCA chief superintendent Mike Flynn said: "Glue traps can be legally bought in the UK for catching mice, rats and insects, but there is very little regulation.
"The Scottish SPCA do not support the use of glue traps as a method of pest control. They cause unnecessary suffering to any hedgehog or other animal caught in them.
"It is illegal to set a glue trap with the intention of catching birds or hedgehogs."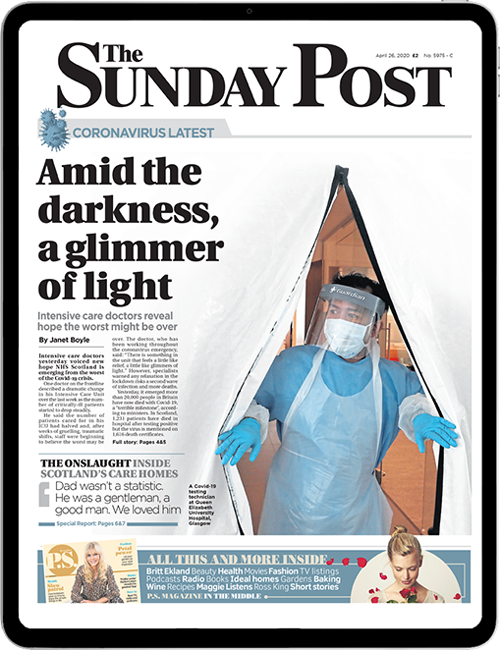 Enjoy the convenience of having The Sunday Post delivered as a digital ePaper straight to your smartphone, tablet or computer.
Subscribe for only £5.49 a month and enjoy all the benefits of the printed paper as a digital replica.
Subscribe