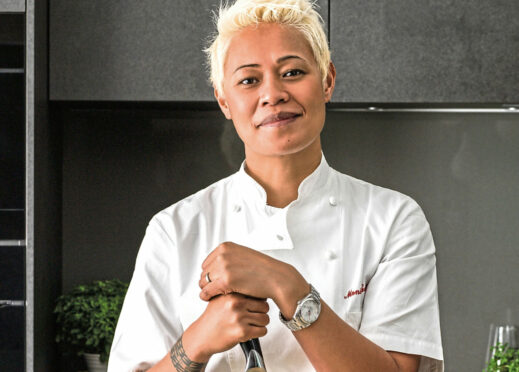 Scottish produce is renowned the world over for its flavour and quality yet, according to leading chef Monica Galetti, too few Scots know the delights on their doorstep.
As the country's primary food export, fish and seafood contribute an estimated £1 billion to Scotland's economy and 80% of the more than 430,000 tonnes landed by Scottish vessels is sold abroad – resulting in about 60% of the fish eaten in Scotland being imported.
For Galetti, who has spent the past year serving as the inaugural ambassador for Scottish seafood, difficulties resulting from Brexit, the cost of living crisis, rebuilding post-pandemic, and environmental concerns all mean there needs to be a change in how we use the mackerel, langoustines, lobster, monkfish and salmon caught or farmed at home.
"The Scottish people are aware of what is available there in abundance but there has been so many years now where Scottish seafood has been pre-bought by the international market even before the catch was landed," explained Galetti, who served as a judge on BBC series MasterChef: The Professionals for 14 years.
"There's so much on our doorstep but because people have not been buying into Scottish seafood. It's all been sold abroad. It's the best produce that you could have – just look at the lobsters and oysters – and restaurants are aware of that so I think making Scottish seafood more available to the public as well is a big thing. Why buy from abroad when you've got it right here?"
Some of the most popular fish and seafood in the UK, including cod, haddock, tuna and salmon is sourced from other countries, and external factors including the ongoing war in Ukraine and Brexit red tape have impacted imports and exports.
Shortages of certain fish such as cod are frustrating, Galetti admits, when promoting seafood from Scotland to UK buyers, restaurant owners and chefs could be beneficial for all.
"With issues around Brexit, for example, we've seen on the news that there's not enough fish to go around outside of Scotland and I think, 'What are they talking about?'
"We have this beautiful fish here in Scotland, which we have been struggling to send out to Europe, so let's keep that produce here – instead of worrying about what we can import in, how about we source the best quality we have here first?
"I really want to highlight this and make the next generations of hospitality in the UK aware that we have seafood right here on our doorstep, and investing in it will prevent it from being sold overseas all the time."
As part of her tenure as Scottish seafood ambassador Galetti, who began her career working alongside Chef Michel Roux Jr at his two-Michelin-starred Le Gavroche restaurant, travelled the length and breadth of the country to meet the producers who dedicate their lives to fishing.
From the fish market at Peterhead, where 10,000 boxes of fresh catch are processed per day, to vertically integrated salmon farmers Bakkafrost Scotland, "meeting people and getting to know their story" gave her an even greater appreciation for the quality of everything from Loch Fyne oysters to fresh-caught Stonehaven lobster.
"Getting to the fish market in Peterhead and seeing everything being landed was amazing," explained Galetti, who uses Scottish produce for the menu at her London restaurant, Mere.
"I also went to the smokehouse, where the Spink and Sons family make Arbroath Smokies – they just melt in your mouth! And we also went out and pulled in lobsters with the people from The Seafood Bothy, who make the most amazing lobster pies. It was the best trip. I would love to revisit."
The beauty of Scottish seafood, according to Galetti, comes down to the quality and flavour: "It's something we need to scream and shout about and, rightly, be proud of. The quality of Scottish produce, everything from shellfish to salmon, there's so much respect to how it's been done.
"Even to visit where they, for example, fillet the fish, you get the stories of the people, generations of families that have been working there and they all have their own technique. It's not just the quality but the people behind the produce that bring it to life – their passion and dedication makes you appreciate it so much more.
"People travel the world and go to Europe to eat shellfish like this and yet we've got it here. People say, 'Oh yes, we go to Spain or we go to Italy to go enjoy the food'. Well, hello, it is just as good here, if not better."
With so many species to choose from, Galetti finds it hard to pick a favourite but can't say no to a fresh batch of oysters.
She laughed: "My husband will tell you if we're out somewhere and there's oysters on the menu, instead of having a dessert I will probably order another six oysters."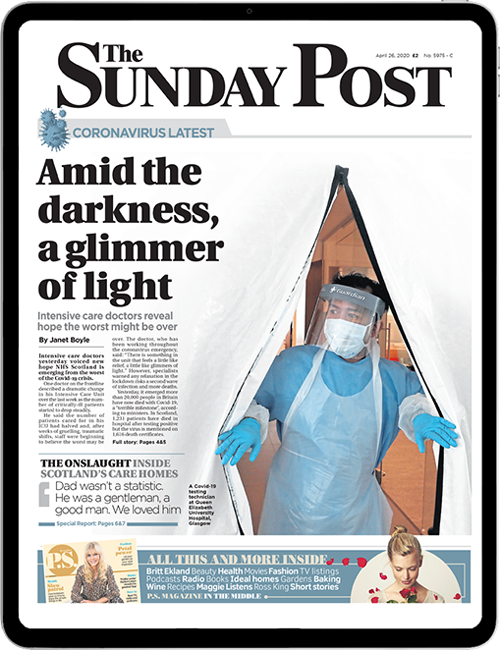 Enjoy the convenience of having The Sunday Post delivered as a digital ePaper straight to your smartphone, tablet or computer.
Subscribe for only £5.49 a month and enjoy all the benefits of the printed paper as a digital replica.
Subscribe