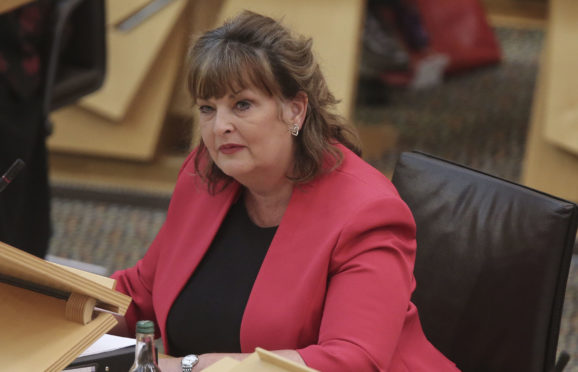 Calls between ministers and big business do not need to be registered if the cameras are turned off, prompting warnings from campaigners for open government.
Analysis of ministerial diaries found the number of calls with ministers had risen dramatically during the pandemic but the details of discussions do not have to be revealed by lobbyists if they are held over the phone.
Only discussions with ministers during face-to-face meetings and on video calls must be put on the lobbying register, although a loophole allows video to be switched off to avoid the requirement.
The Electoral Reform Society said there should be transparency and highlighted calls between Scotland's Business Minister, Fiona Hyslop, and companies connected to the collapse of steel fabrication firm BiFab, which was part-owned by the Scottish Government.
On August 8 last year Ms Hyslop spoke with representatives of former BiFab parent company JV Driver about "Renewables in Scotland" but details were not disclosed because the discussion was by phone.
A few days earlier, on August 5, ministerial diaries show Ms Hyslop held a video conference about Covid-19 with Mitsubishi president and chief executive Tatsuya Ishikawa.
Two months later Mitsubishi Heavy Industries and Vestas Wind Systems was named by Scottish and Southern Energy as the preferred supplier of up to 114 wind turbines for Scotland's newest and largest offshore wind farm, Seagreen.
BiFab failed to secure any Seagreen work and two yards in Fife and one near Stornoway went into administration in December. The Stornoway yard and one of the Fife yards were this month bought out of ­administration but the Burntisland yard will remain closed.
Details of the video call with Ms Hyslop were not recorded by Mitsubishi in the lobbying register. It is not known whether the video function was switched off, or whether the video call was not considered to be lobbying. There is no suggestion of any wrongdoing by Mitsubishi or the minister.
Willie Sullivan, Electoral Reform Society Scotland director, said: "The fact that important discussions around issues such as BiFab are secret by default is something that we can and should fix in Scotland.
"The places without ­ information are where rumour and misinformation, distrust and then conspiracy can grow.
"Those who govern have a duty to Scots citizens but also to the wider idea of democracy to work hard at being trustworthy and trusted.
"This calls for processes and systems that provide the utmost transparency and if that means lobbyists and campaigners taking a few extra hours a month to complete a public register then they should do so in the spirit of active citizenship and as small champions of democracy."
Analysis of ministerial diaries by the campaigning organisation has found a huge increase in the number of phone calls taken by ministers. When Covid-19 hit Scotland last March the number of monthly calls rose from fewer than 10 to more than 100.
Michela Palese, researcher at the Electoral Reform Society, said: "Unsurprisingly, there has been a dramatic increase from March onwards of phone calls being recorded in the ministerial engagement diaries – from single digits in January and February to over 100 each month from March to August.
"Most of these phone calls are not recorded in the lobbying register due to the fact that the current legislation does not require lobbyists to record phone calls."
A committee of MSPs is considering whether Scotland's lobbying laws should be expanded to cover further communications such as emails and telephone calls.
A draft report on the evidence received by Holyrood's public audit and post-legislative scrutiny committee said there was no evidence of companies deliberately using other forms of communication to avoid having to register instances of lobbying activity. However, there was a body of communication and influencing that was not on the register and was not being seen.
Critics of expanding ­lobbying law say it will create more admin but the committee said that could be offset if the lobbying register was made more user-friendly.
The committee concluded in its draft report that the Scottish Government should launch a consultation on changing the law to remove the exemption for communications such as phone calls.
The Scottish Government said: "The Scottish Parliament is legally responsible for the regulation of lobbying.
"It is therefore appropriate for the Scottish Parliament to lead on reviewing the current system and to identify any necessary changes or amendments.
"All ministerial meetings are proactively reported."
Mitsubishi and JV Driver were contacted but did not respond.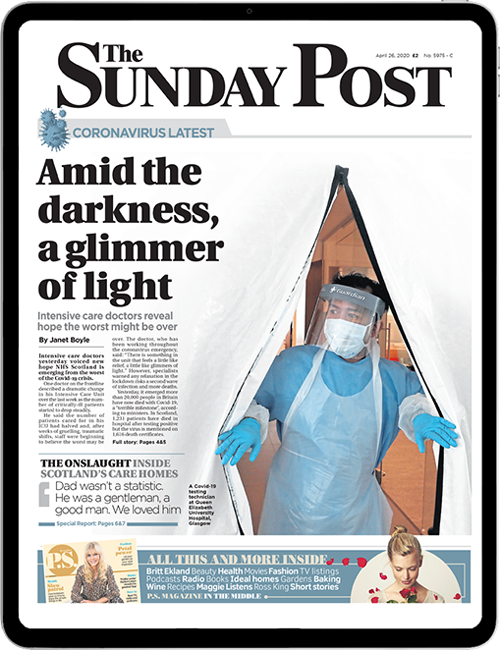 Enjoy the convenience of having The Sunday Post delivered as a digital ePaper straight to your smartphone, tablet or computer.
Subscribe for only £5.49 a month and enjoy all the benefits of the printed paper as a digital replica.
Subscribe